C4 LOW HILL
[aka WEST DERBY ROAD]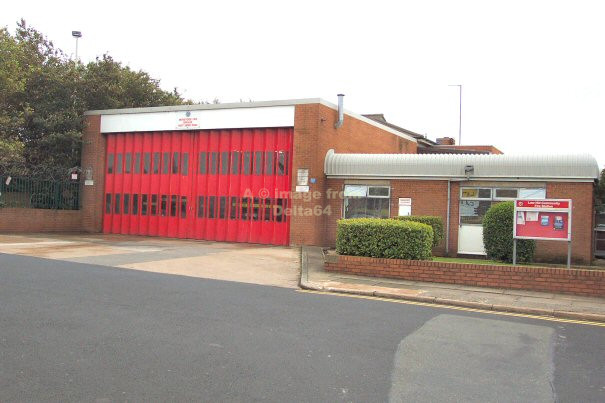 The station officially closed 11 October 2010 when the new Kensington station opened.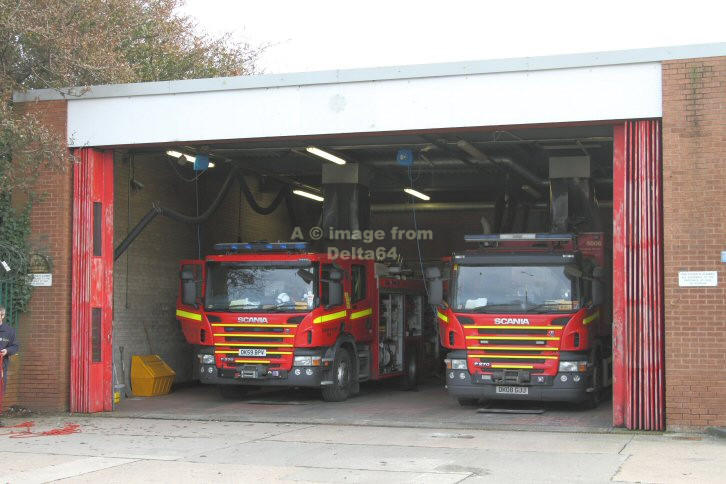 Low Hill was still the temporary home to the S.R.T. when seen 3 January 2011.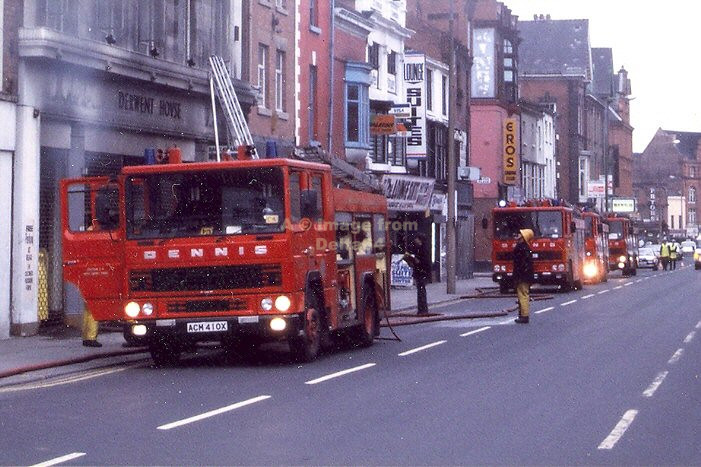 Dennis RS ACM410X heads a line of appliances at a fire near the City Centre.
[Copyright picture ~ Andy Daley and reproduced with permission.]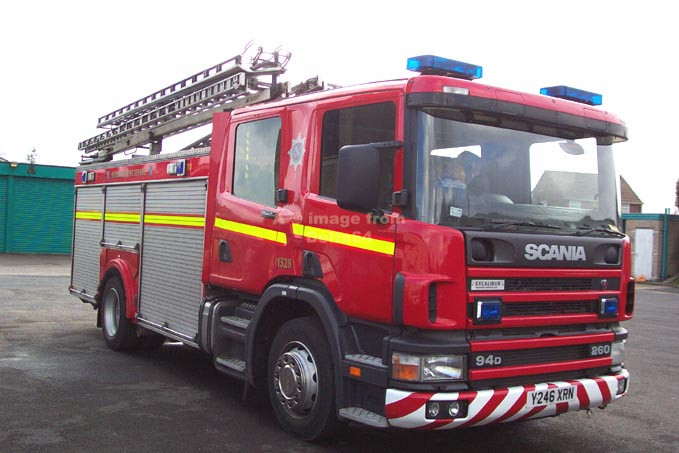 Scania P94DB-260 dating back to 2001 is already well travelled.
It began life at C4 Low Hill, before transfer to E2 Newton-le-Willows, where it was photographed 5 March 2004.
At the time of writing (241105) it was based at N1 Bootle/Netherton.