LEIGH T.S.C. ~ Page 1
I am very grateful to the County Fire Officer for permission to bring this collection of pictures from the Technical Services Centre at Leigh. Unless otherwise stated, all pictures were taken on 1 March 2007.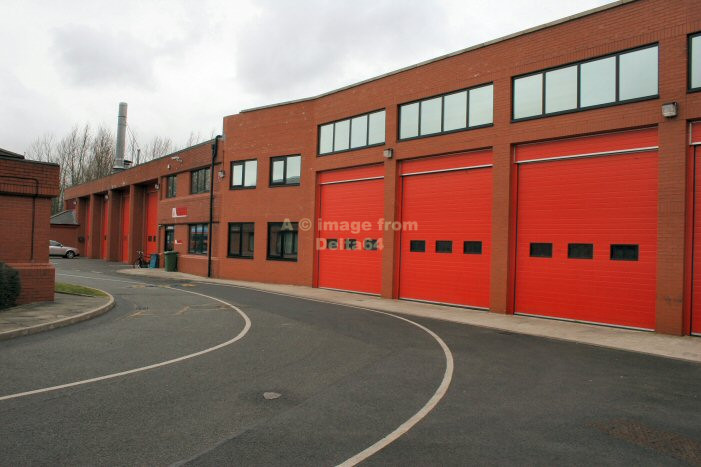 T.S.C. ~ front view.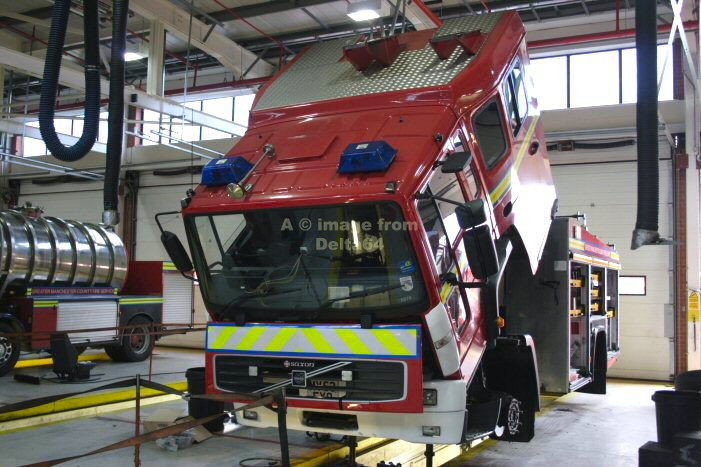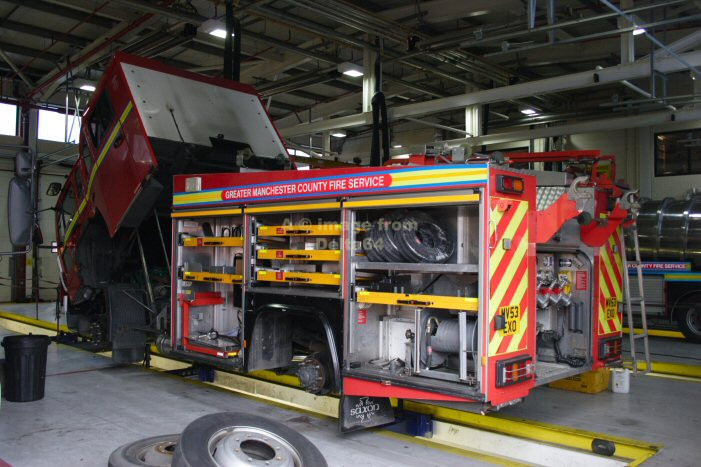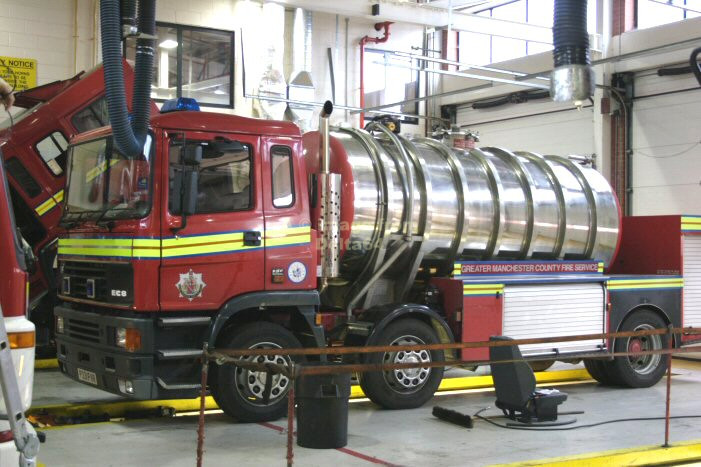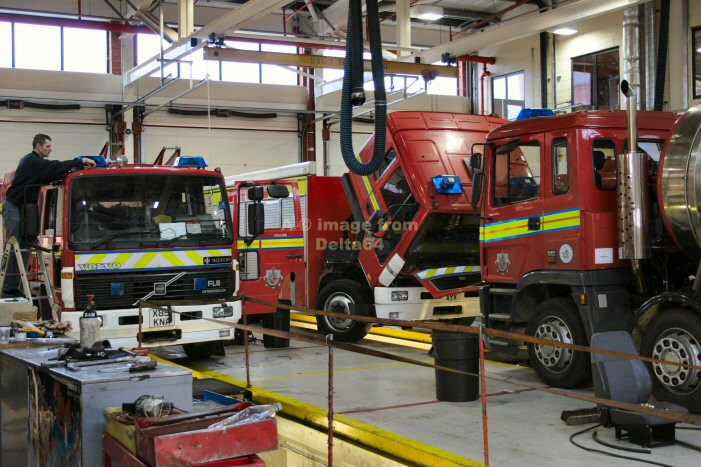 The 5 pictures above show appliances in the main workshop area.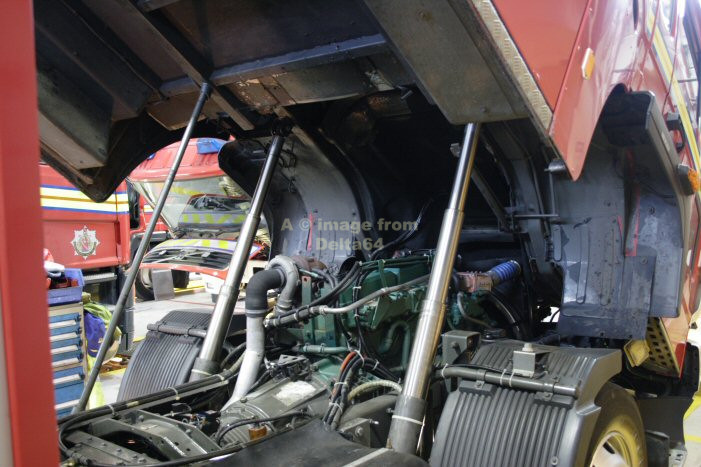 Underneath the cab of one of the 'R' registered Volvos.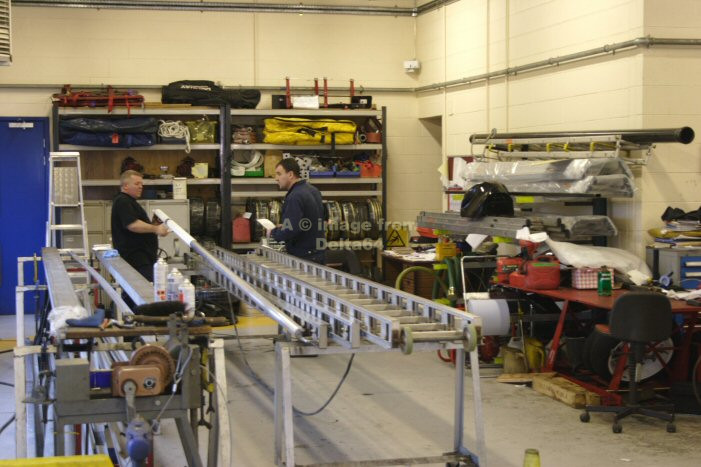 Ladder workshops.
Pre-testing bay.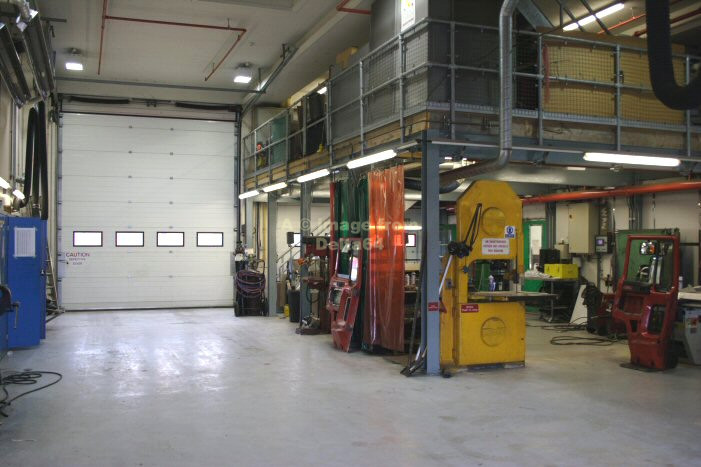 Body shop.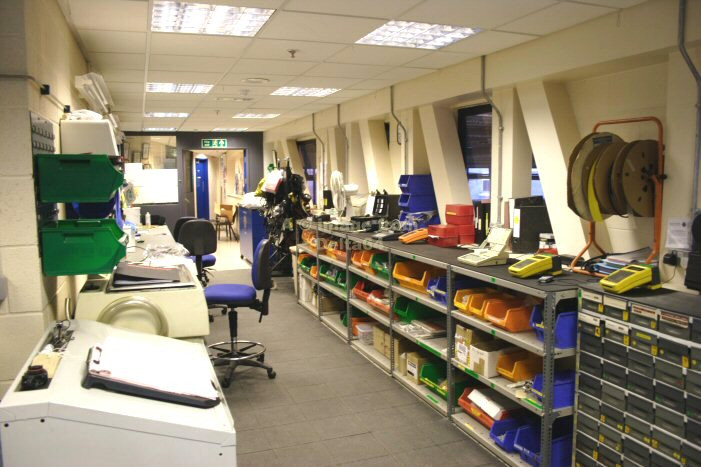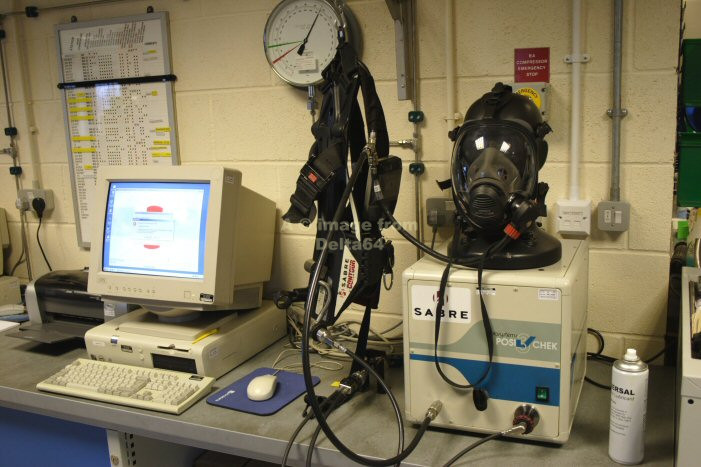 Breathing Apparatus workshops.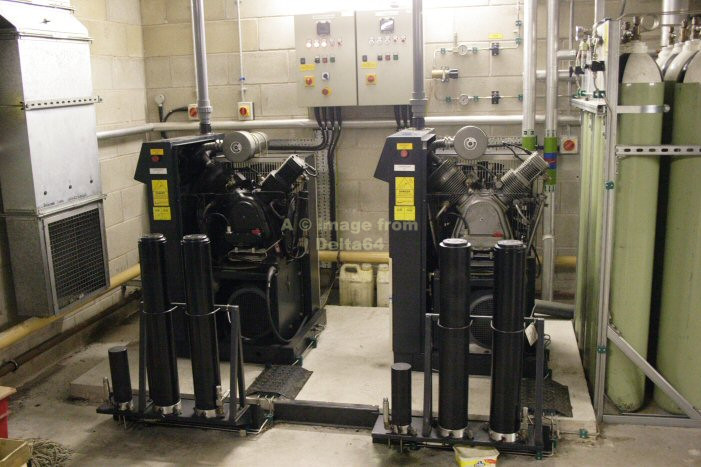 Breathing Apparatus compressors.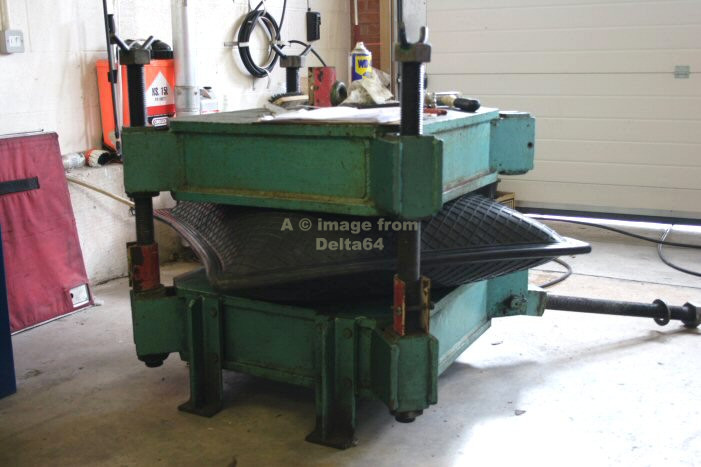 Testing one of the heavy lifting airbags.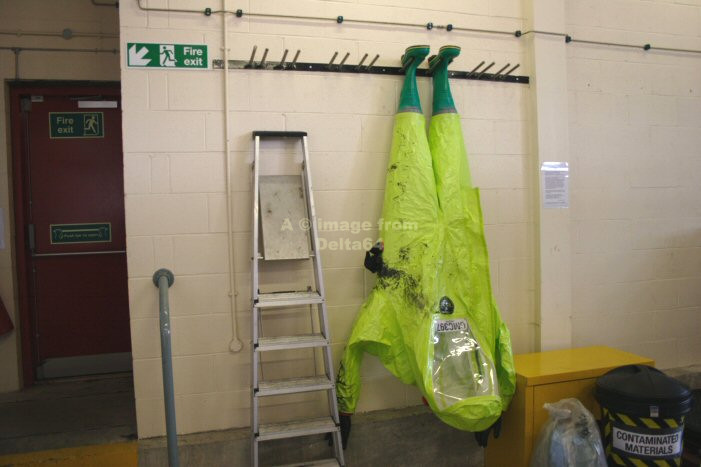 A Chemical Protection Suit for servicing.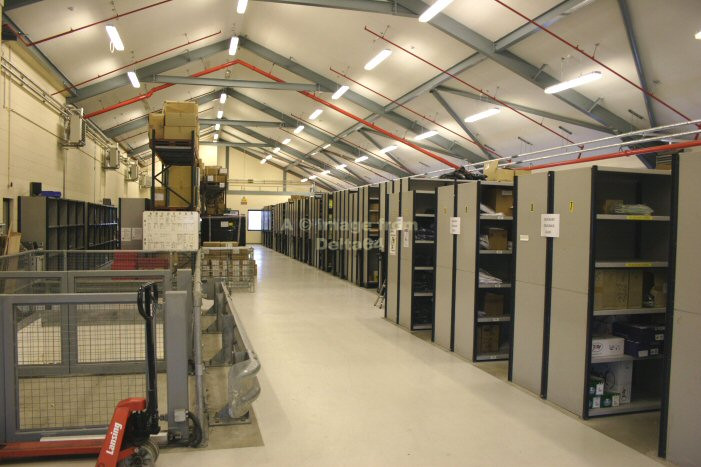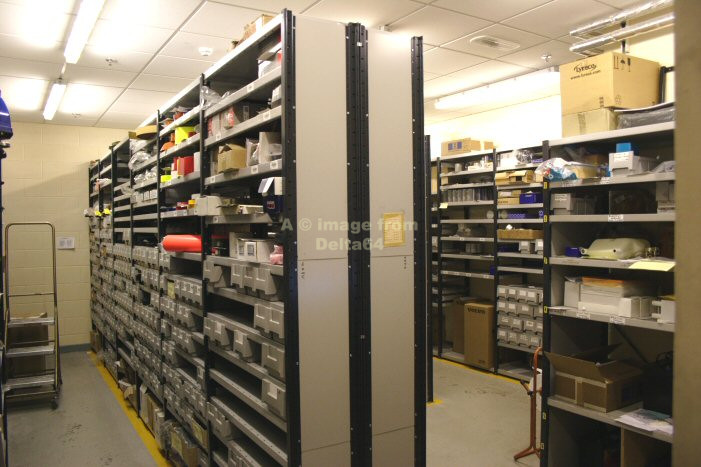 Stores areas.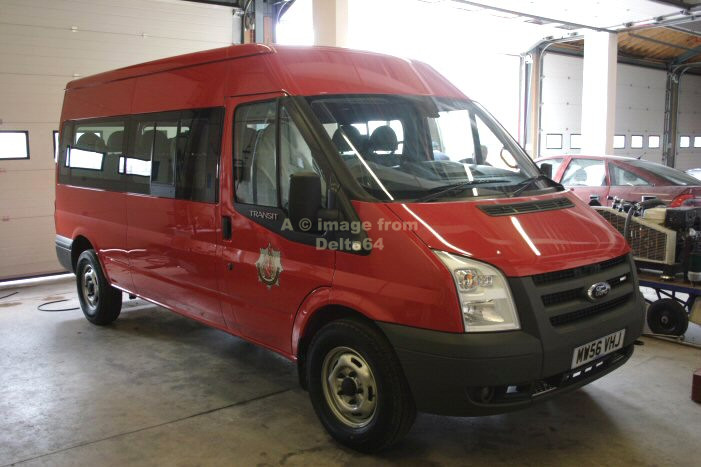 Ford Transit MW56VHJ, one of the new Personnel Carriers.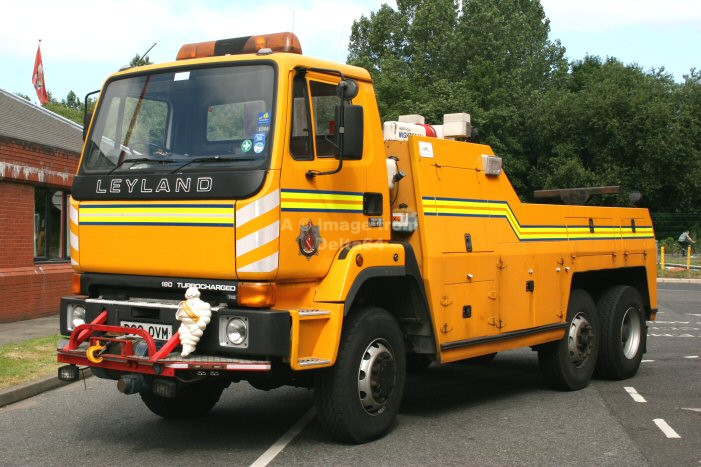 Leyland Recovery vehicle D90OVM was seen 16 July 2005.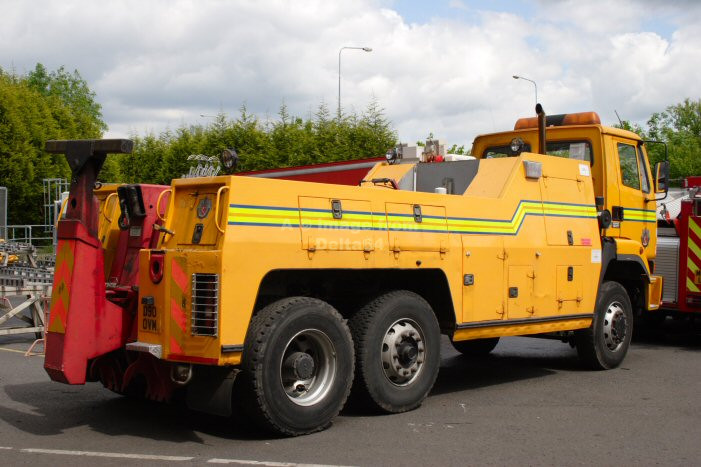 This rear view of D90OVM was taken at Leigh, 14 May 2007.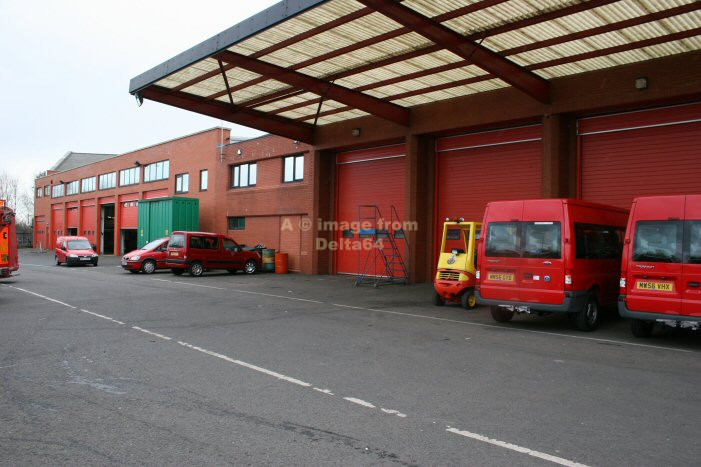 T.S.C. ~ rear view.