MISCELLANEOUS VEHICLES ~ 2
I am indebted to officials in Lancashire Fire & Rescue Service for giving permission for me to take photographs for this website of a Magirus Turntable Ladder that was demonstrated at the Service Training Centre in early July 2012.
This particular model is the M 32 L-AS and weighs in at around 15 tonnes. I have tried to incorporate some of its many features into the pictures below, all of which were taken 4 July.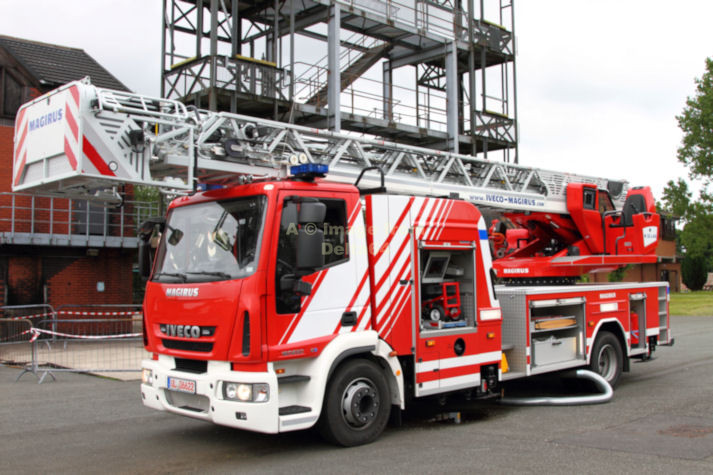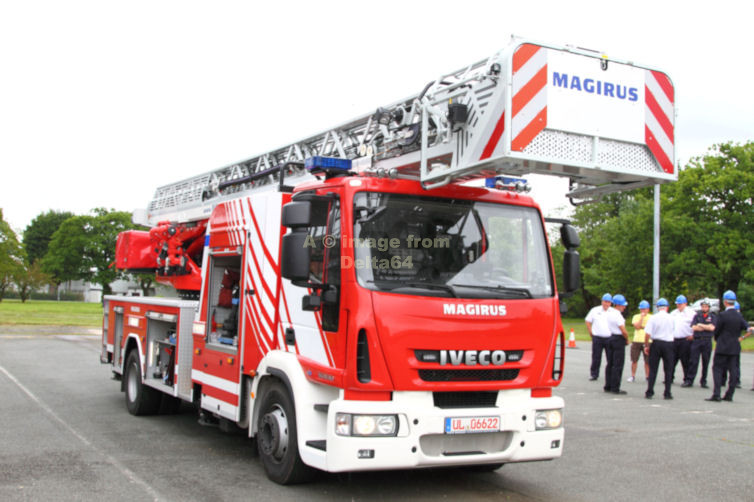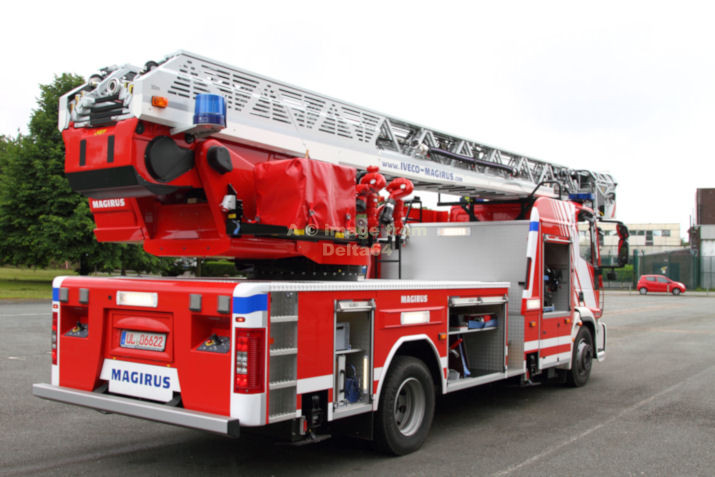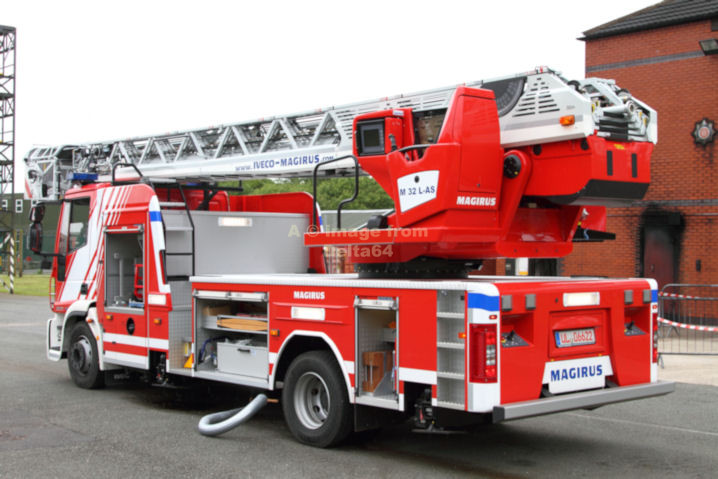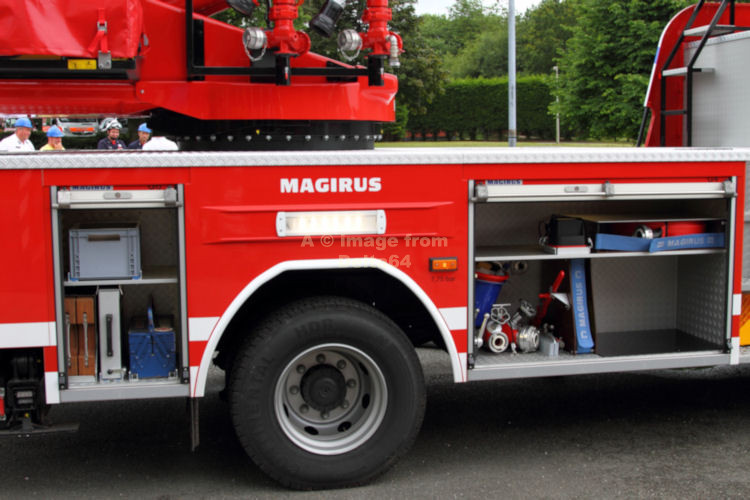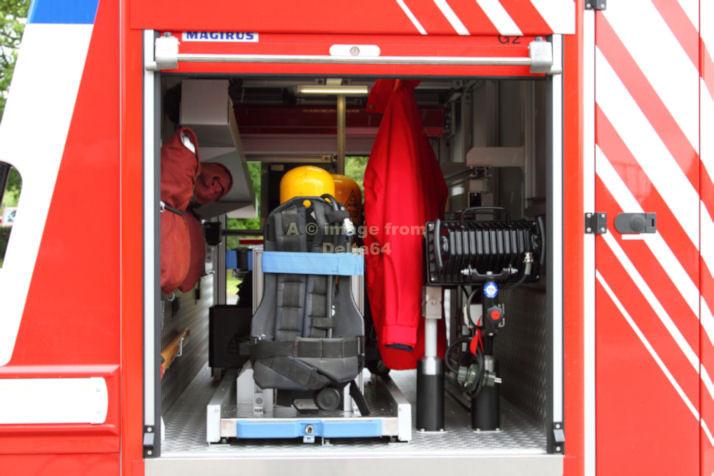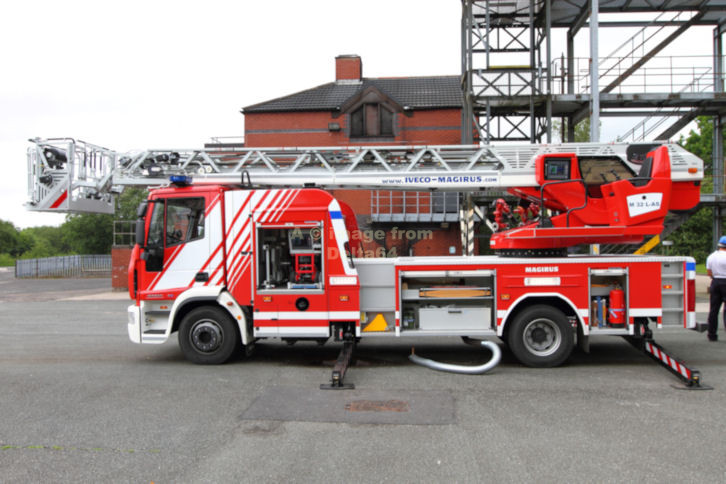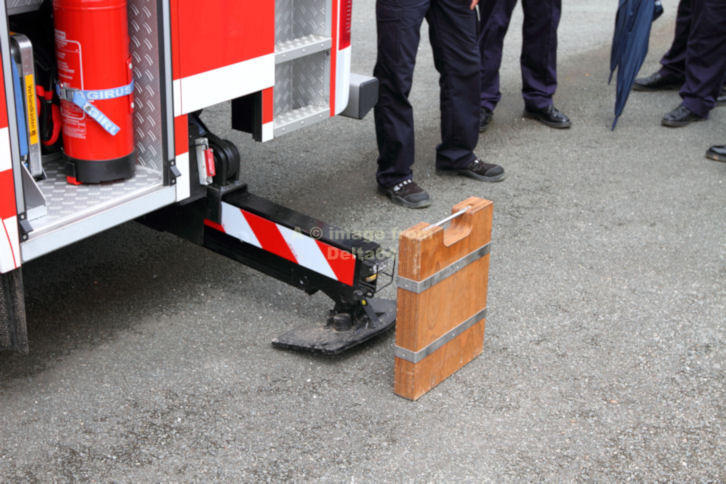 When used in a confined space, the jack will automatically stop before hitting the obstruction.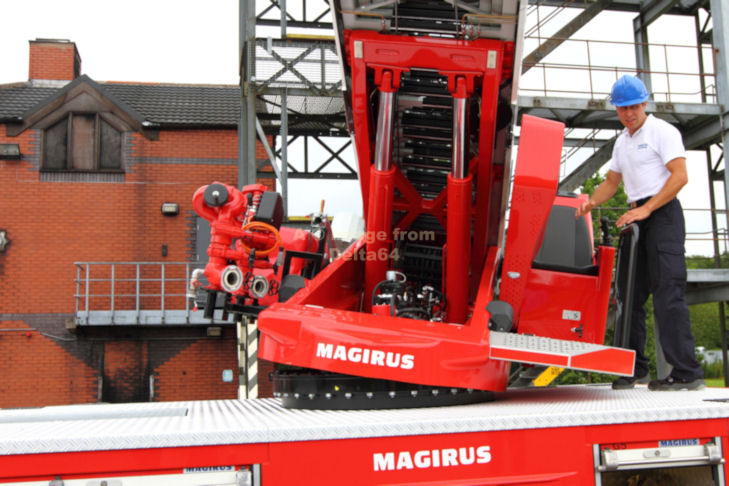 The ladder itself can be tilted safely for extra manoeuverability.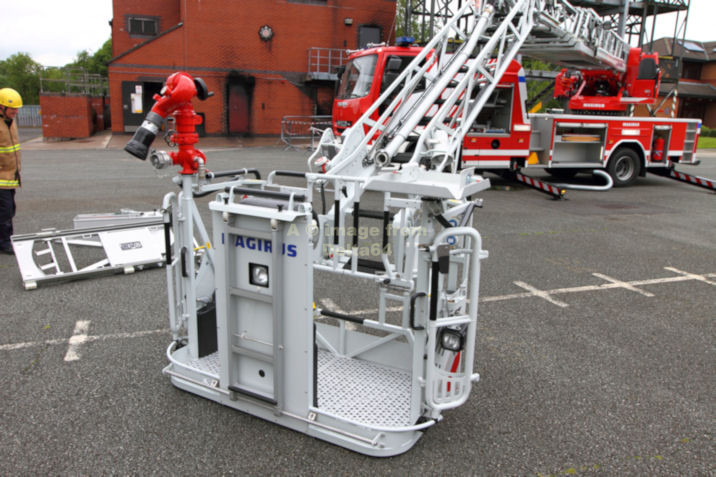 This is a 3 person cage with the monitor fitted. The appliance could carry a 4 person cage.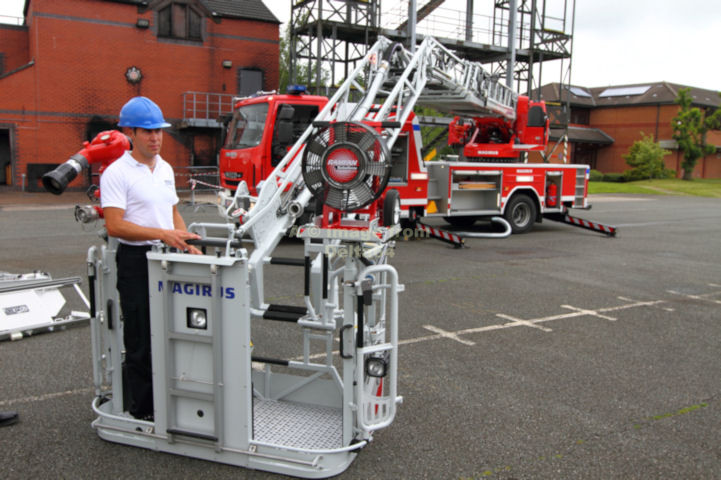 A positive pressure fan can be fitted.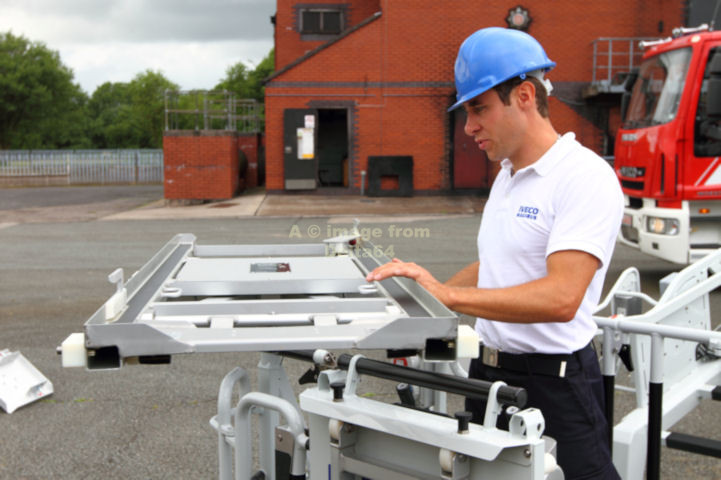 A stretcher table can also be fitted.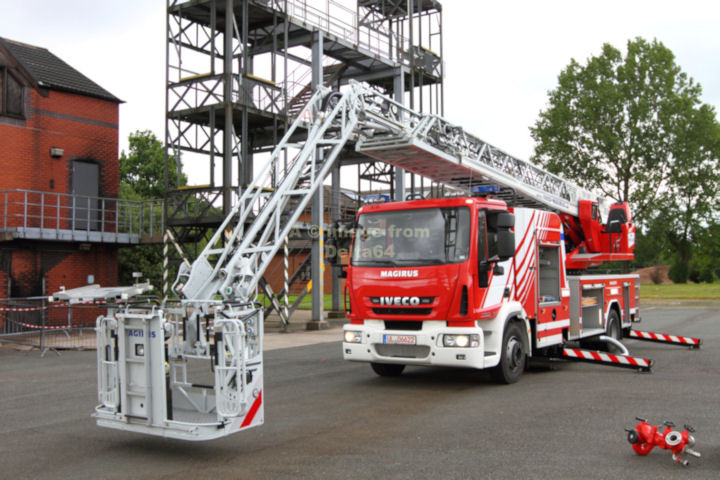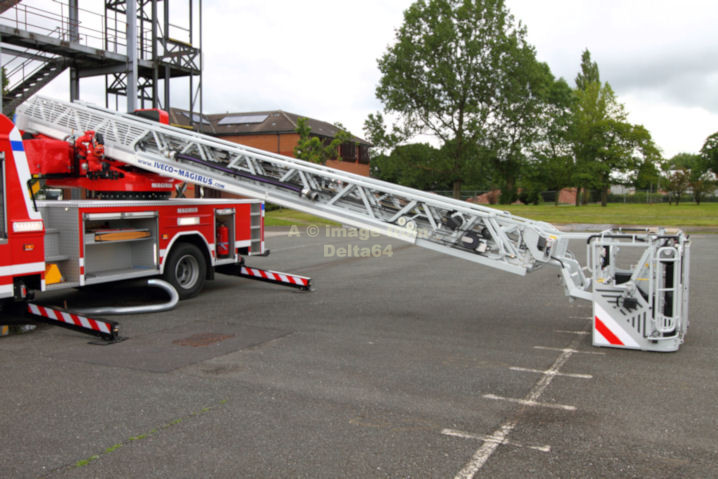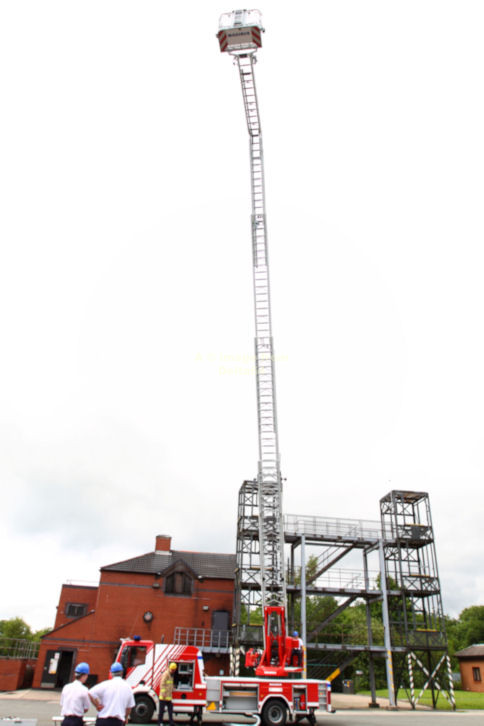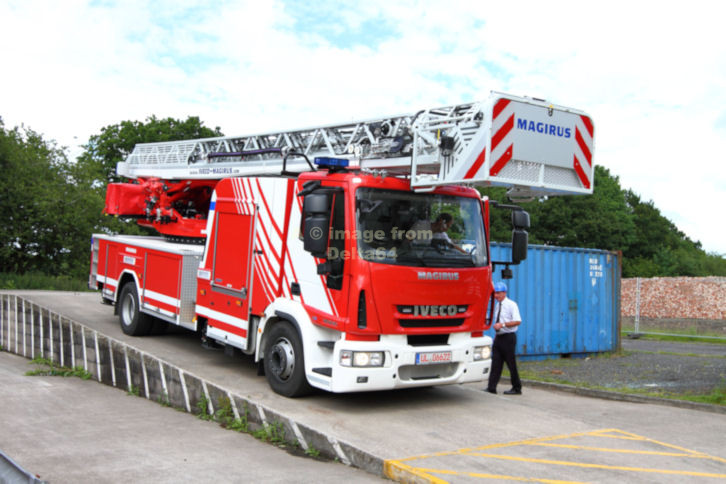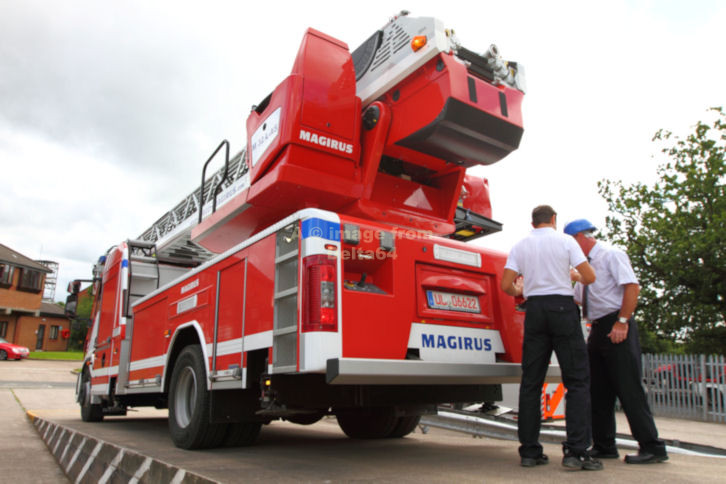 The appliance can be succesfully utilised on a slope and with limited room for the jacks.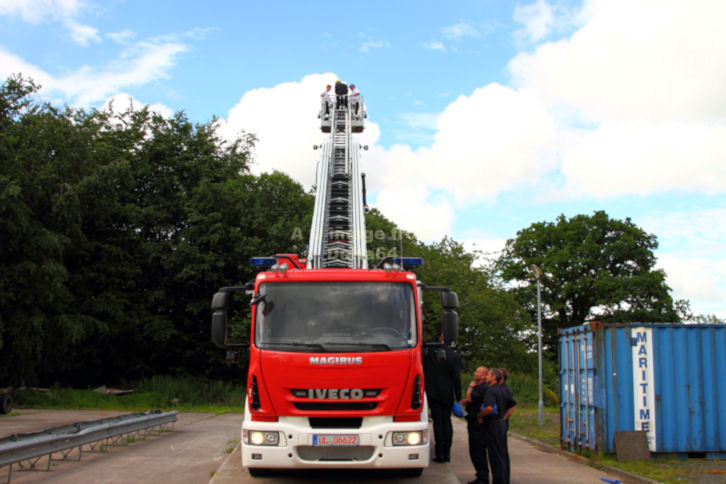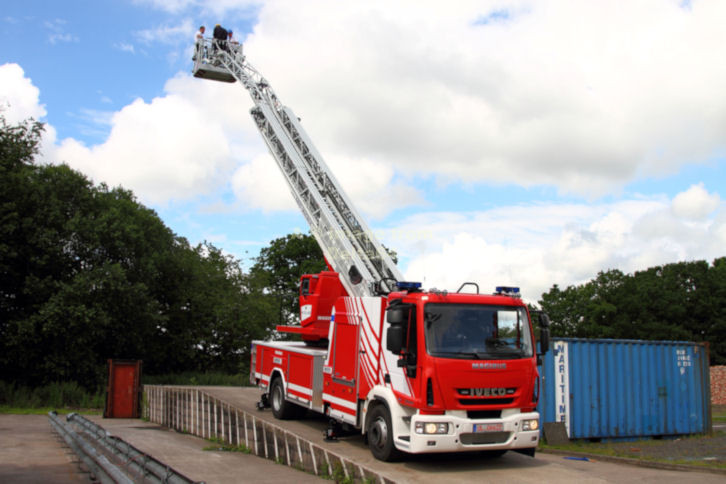 In this case the jacks drop down vertically to the groumd. Whatever positon the jacks are in, however, all 6 wheels remain on the ground at all times.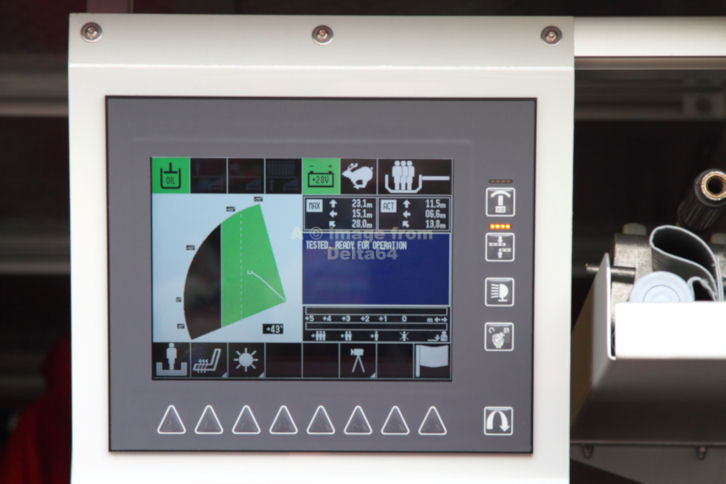 The ground level control panel.