LANCASHIRE FLOODS ~ PAGE 2
MEADOW LANE, CROSTON.
30 DECEMBER 2015.
With the arrival of Storm Frank across the UK, there were anxious times at Croston when another huge deluge could have caused more flooding with potential life-threatening consequences. Ultimatley, the worst of the storm hit much further north, and our sympathies go out to the many communities in Scotland who bore the brunt of this particular storm. The fire and rescue services worked tirelessly with partner agencies to prevent a major disaster occuring. Although most of the appliances attending were the same as on Page 1, I have included as many pictures as possible to give a complete story of what unfolded. The pictures on this page include the arrival on scene of the Bay Search & Rescue Teams. I believe the flooding was more severe than on the previous page, which again bears testament to the superb efforts made by our emergency services to keep the local community safe.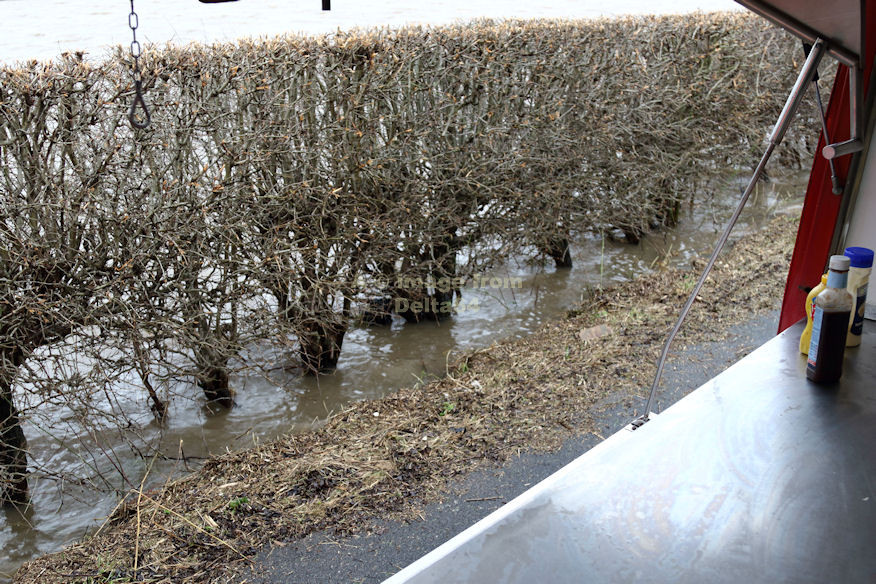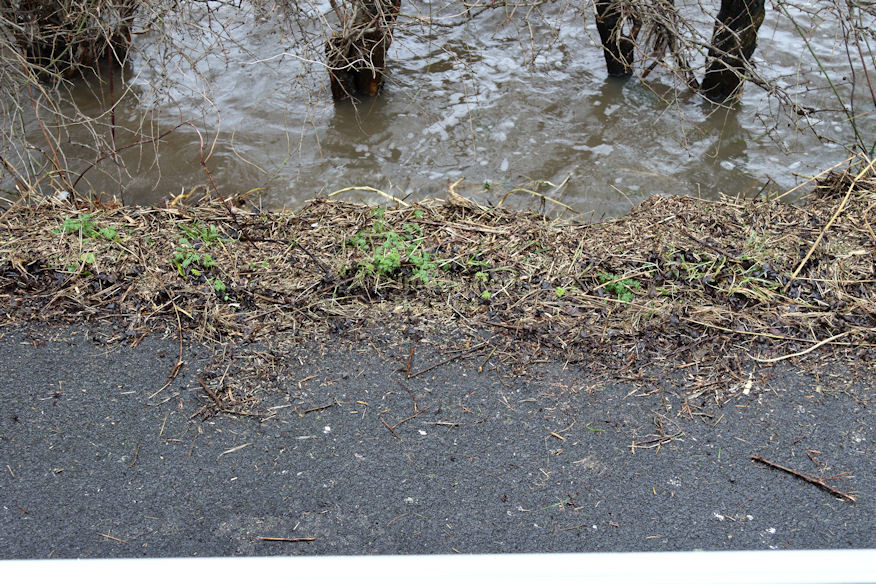 These two pictures illustrate just how close the water was lapping towards our van. We were on standby for a swift evacuation!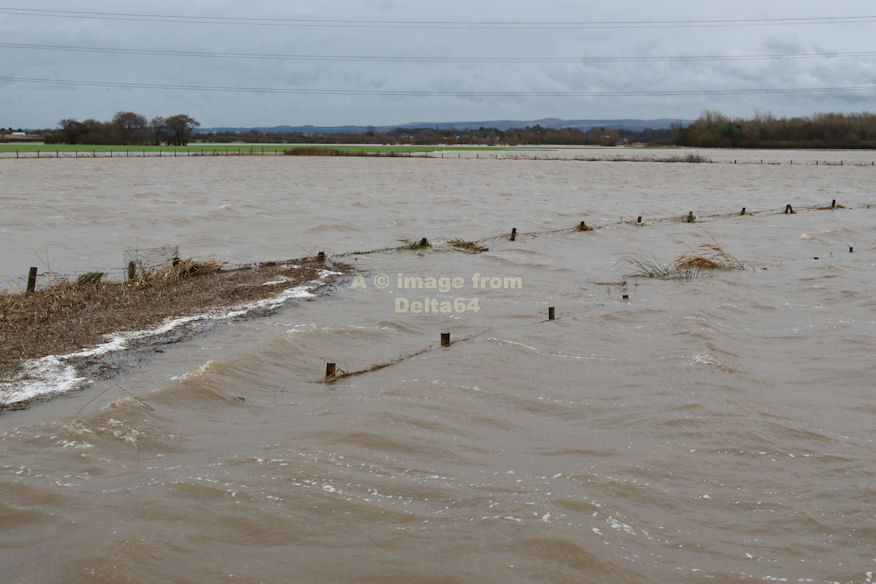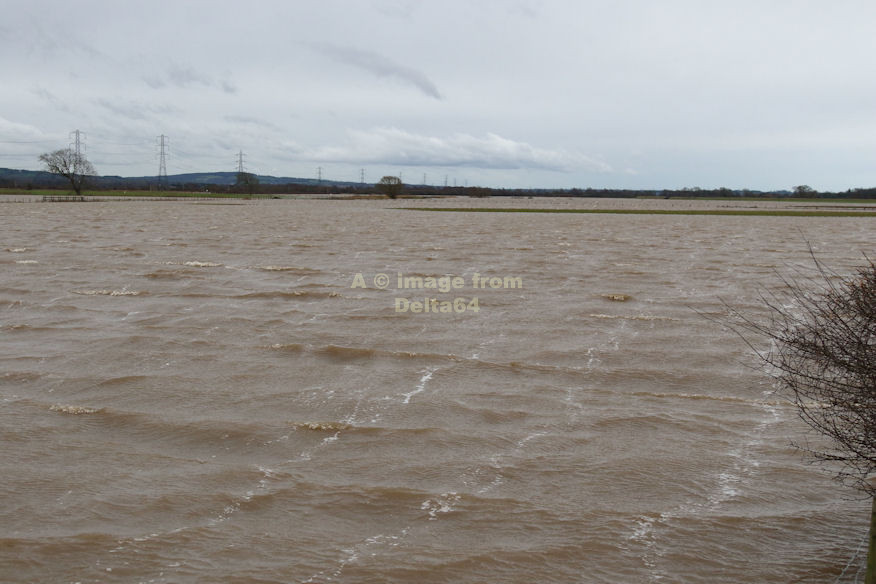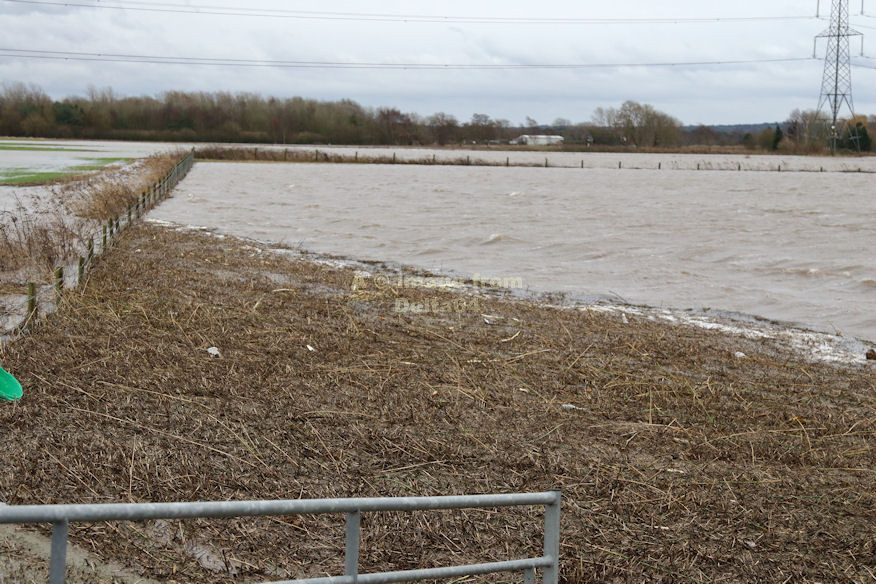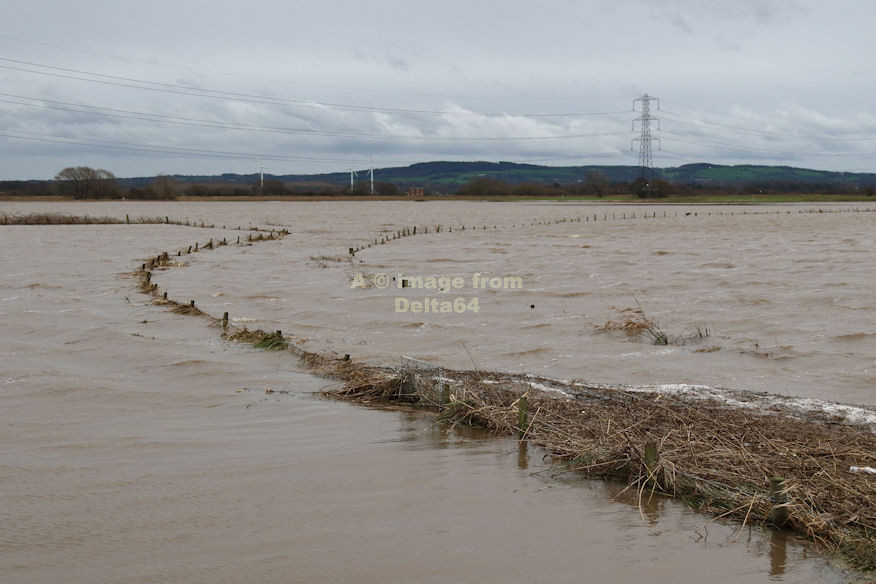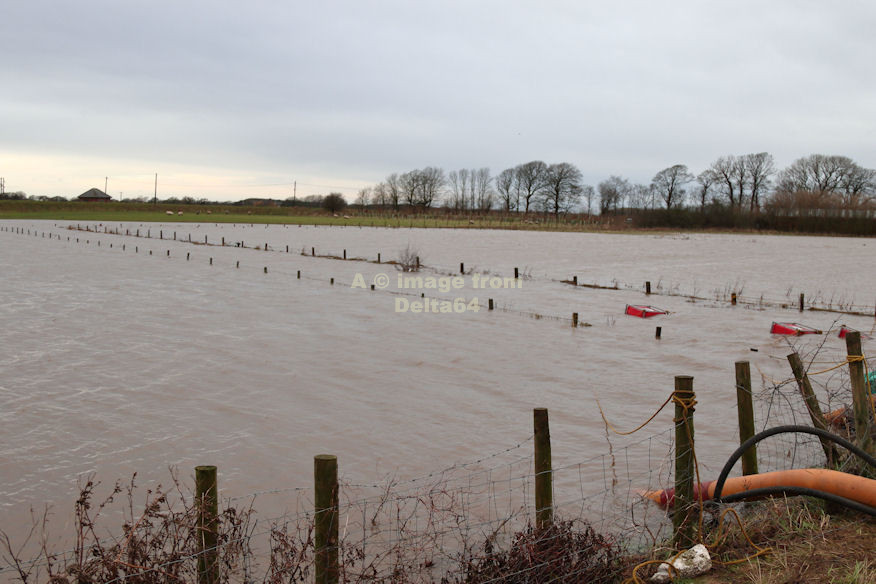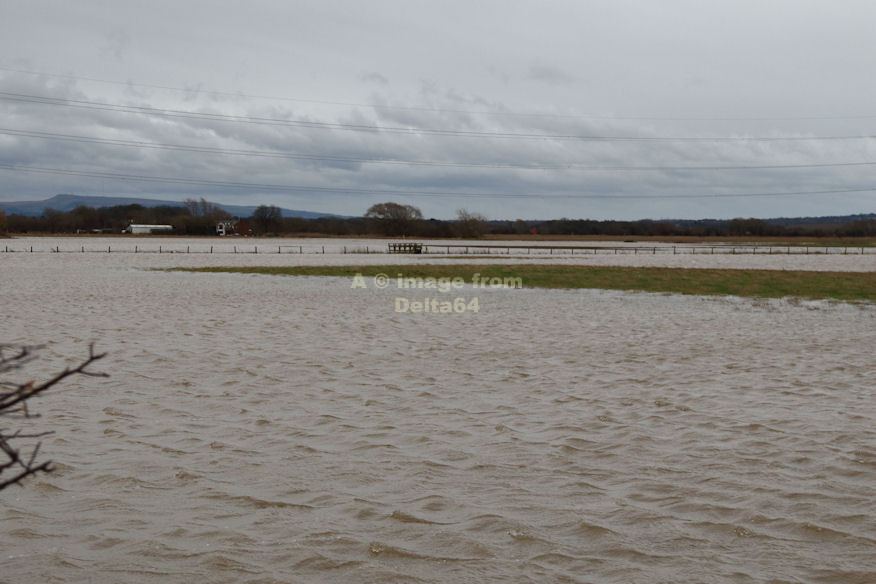 I tried as best I could to take some shots from the same spots as on Page 1 for comparison purposes.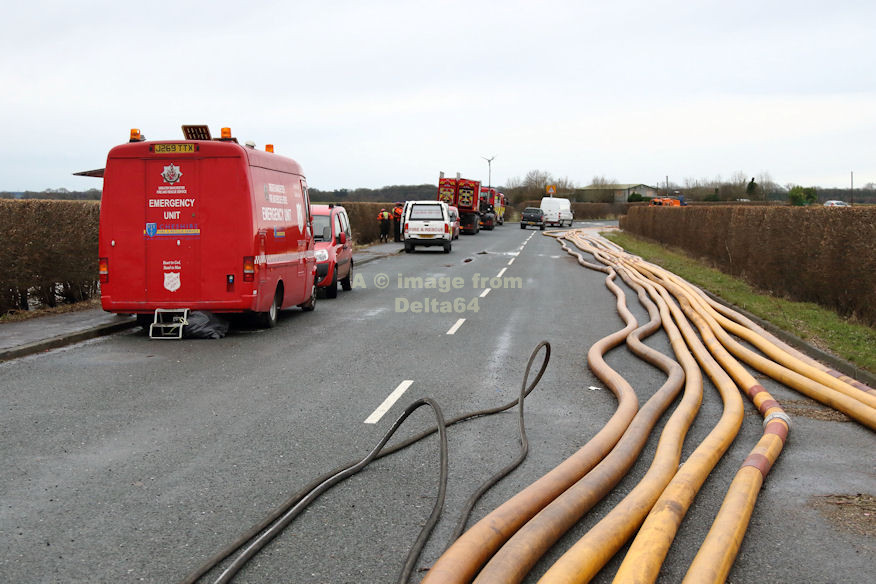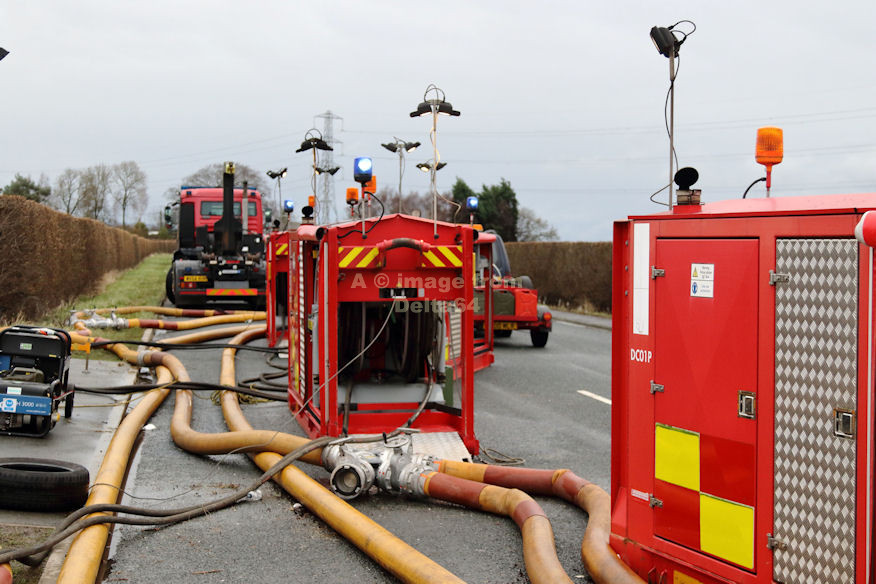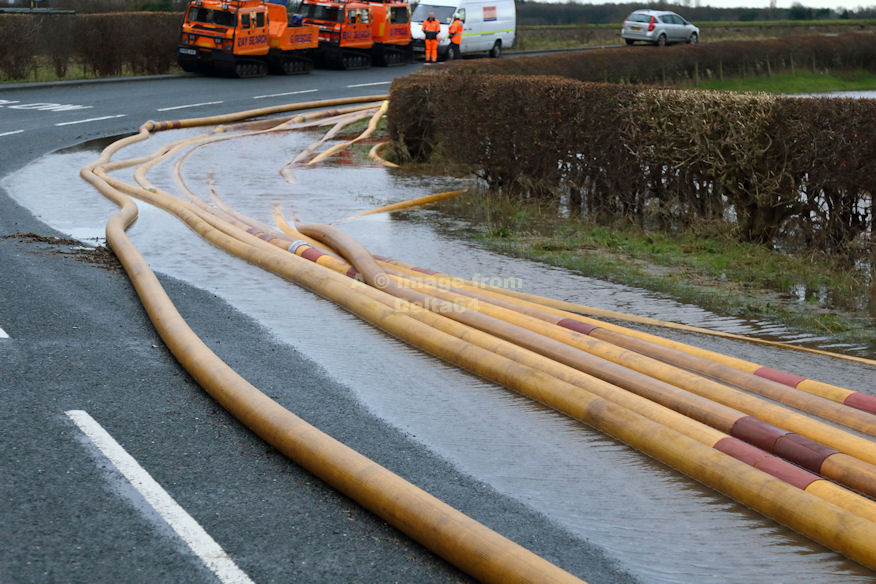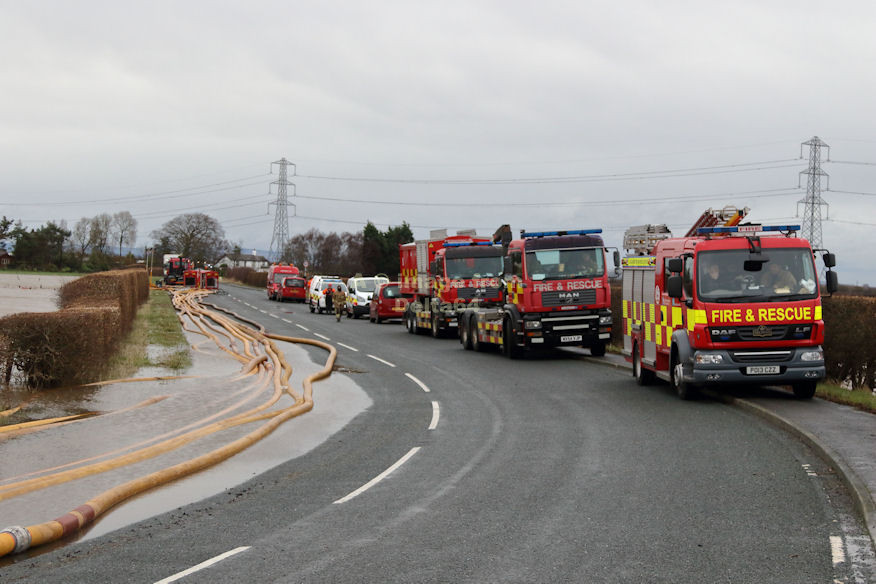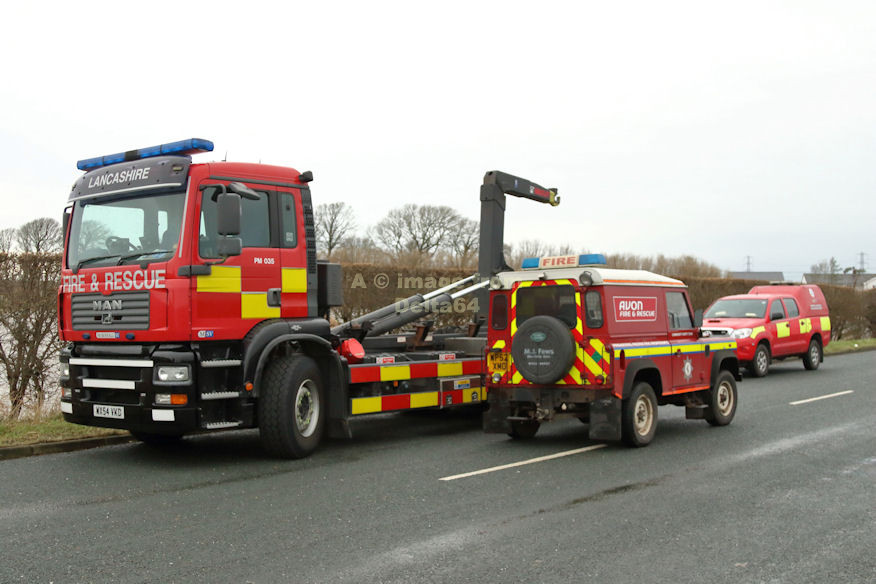 Lancashire, Avon and Hereford & Worcestshire vehicles.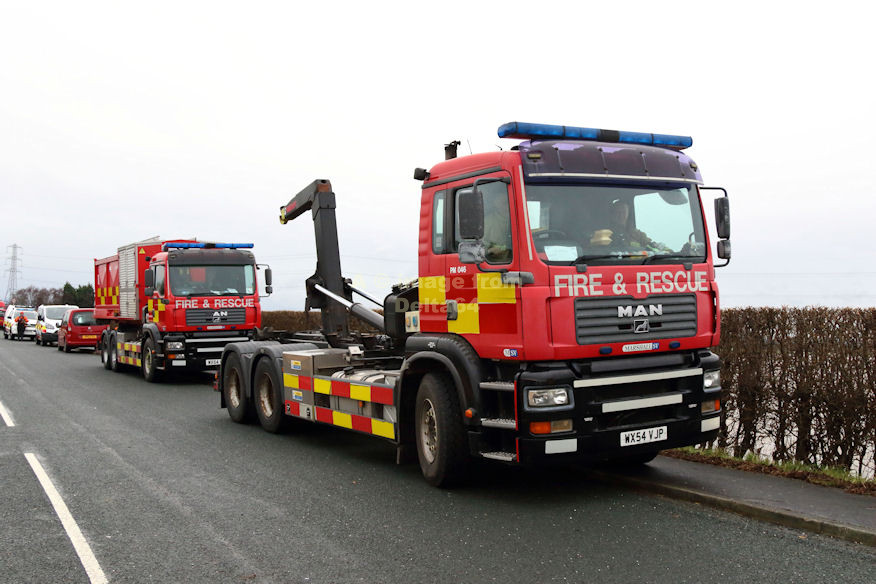 PM046 from Congleton, Cheshire Fire & Rescue Service.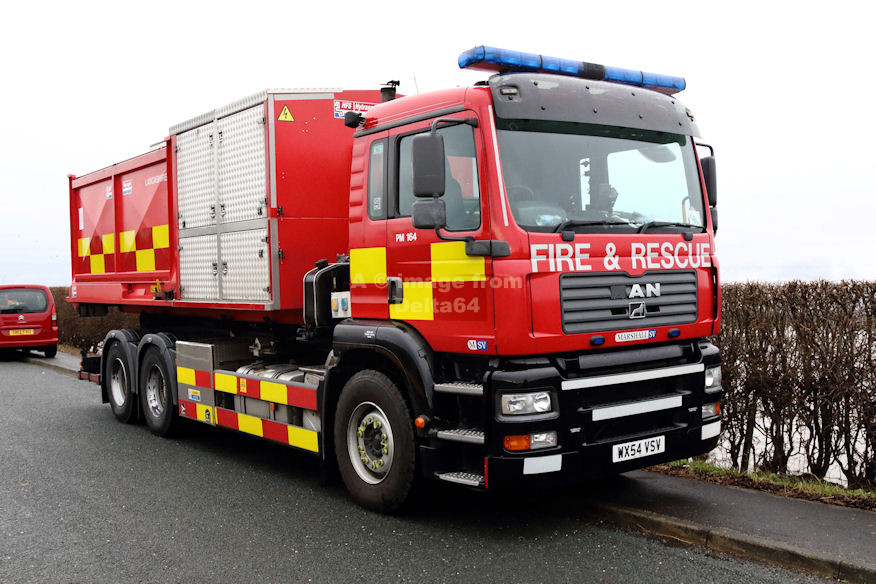 PM164 from Burnley.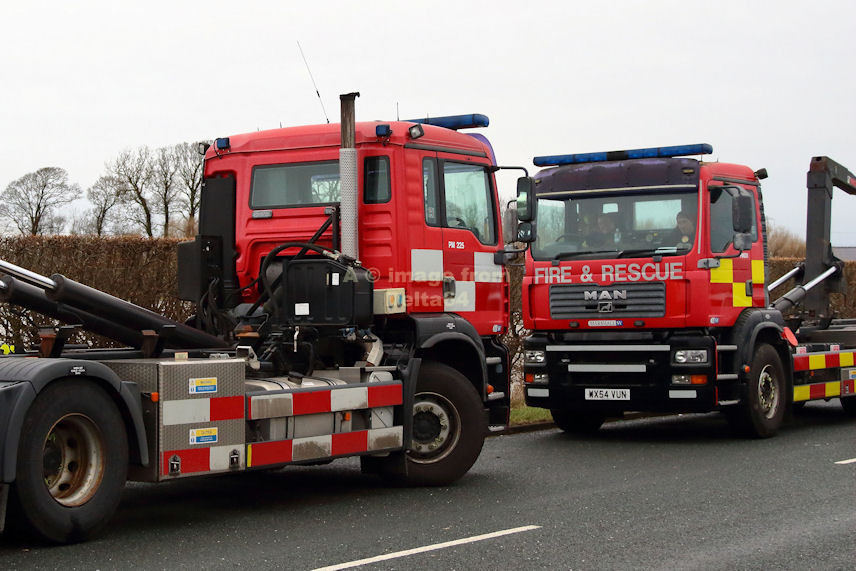 PM225 from Hereford & Worcestershire Fire & Rescue Service with PM001 from Shropshire Fire & Rescue Service.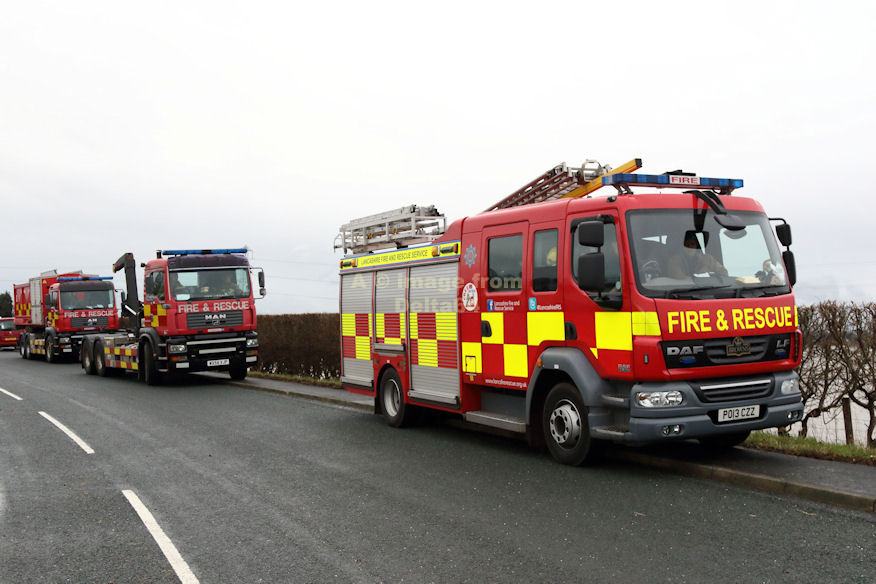 PO13CZZ from Preston.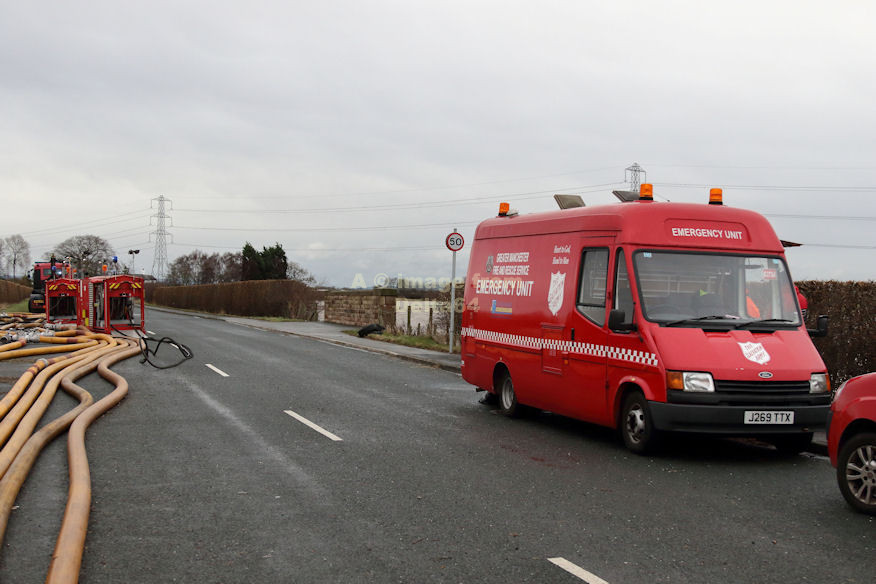 J269TTX from Whitefield, Greater Manchester Fire & Rescue Service.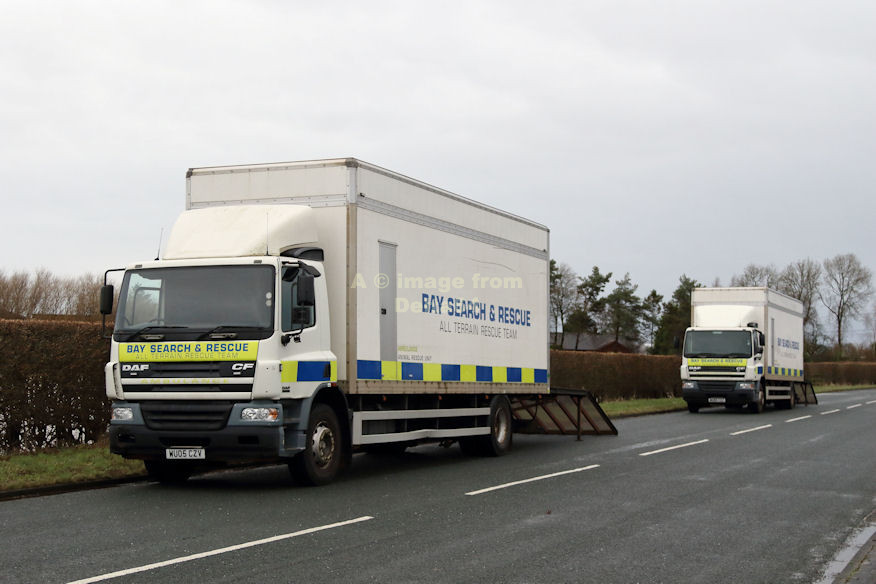 WU05CZV with WU05CZZ from Bay Search & Rescue.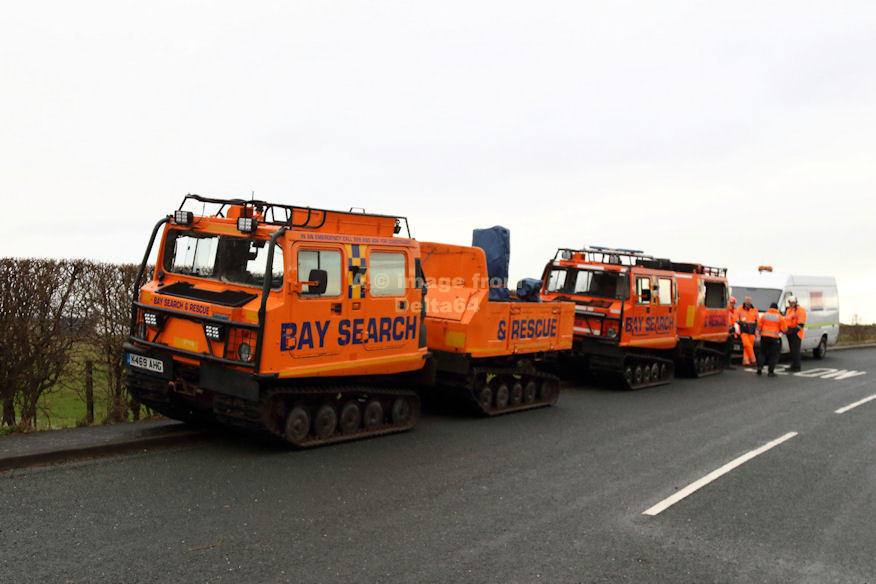 Hagglunds from Bay Search & Rescue.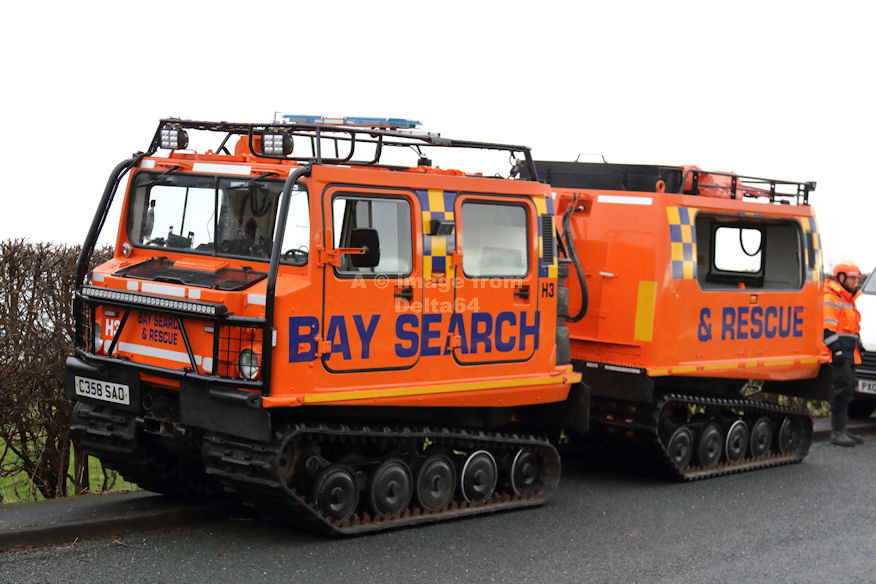 Hagglunds C358SAO from Bay Search & Rescue.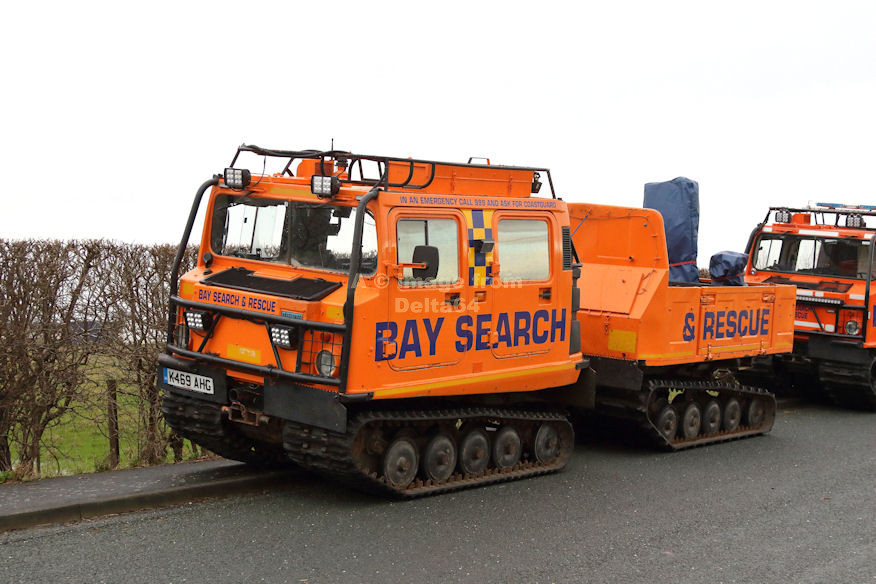 Hagglunds K469AHG from Bay Search & Rescue.