LAMBERT'S WOOD YARD
KENSINGTON STREET, NELSON.
It is evident from the pictures that have been obtained, that there were a number of fires at Lambert's over the years. Details, [where known] are given under the pictures.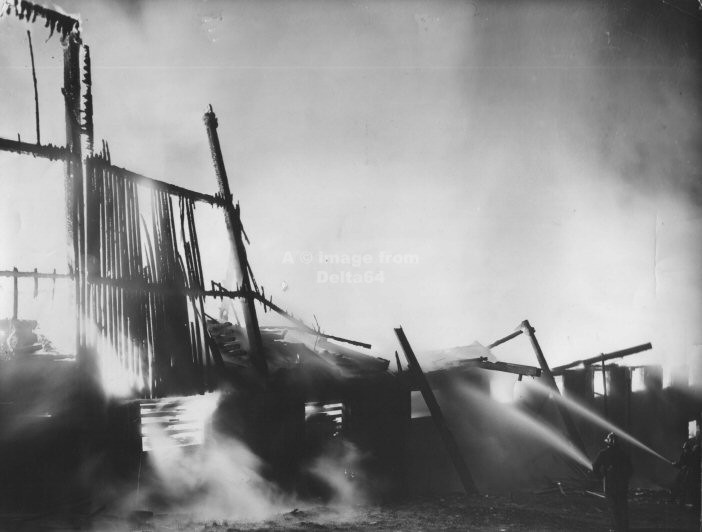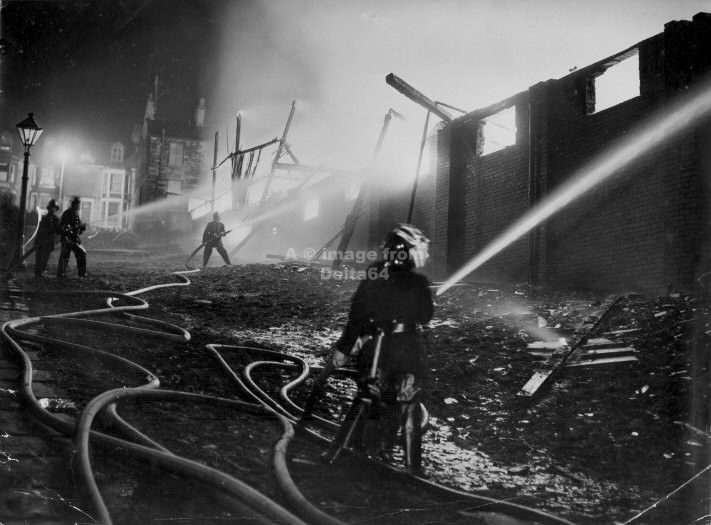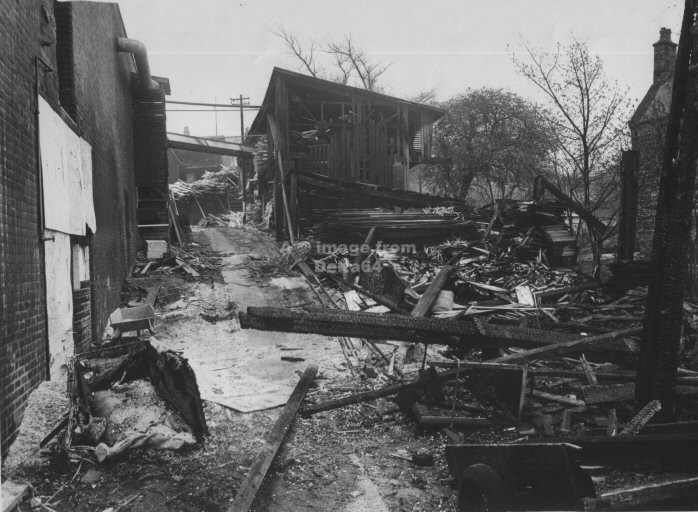 This incident was in early April 1958 with 10 pumps, 1 Turntable Ladder and 20 jets in use.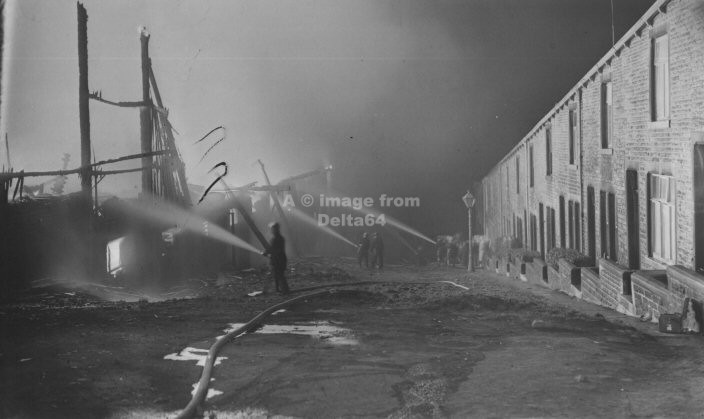 This picture is undated but possibly relates to the 1958 incident.
[From the Tom Watson / Nelson Fire Station Collection and reproduced with permission.]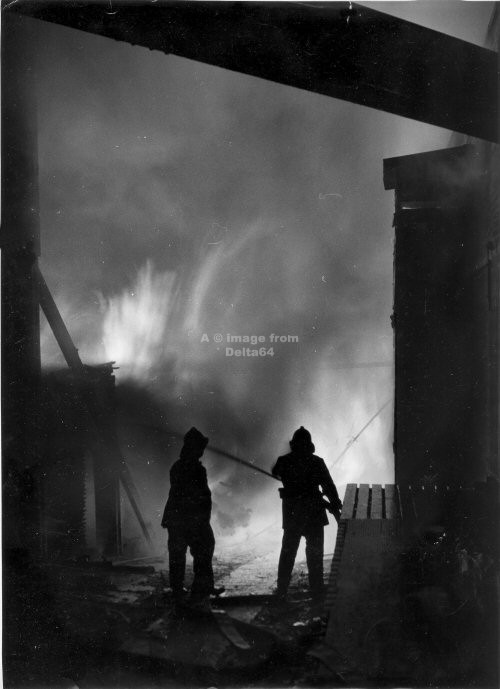 This picture is dated 29 April 1959.
[From the Tom Watson / Nelson Fire Station Collection and reproduced with permission.]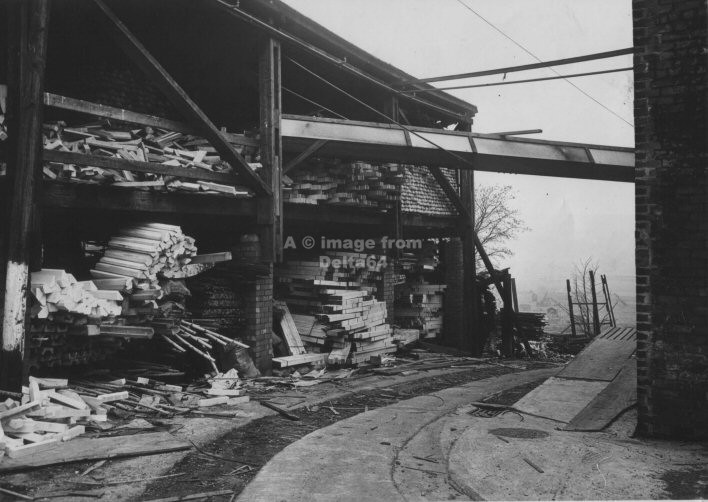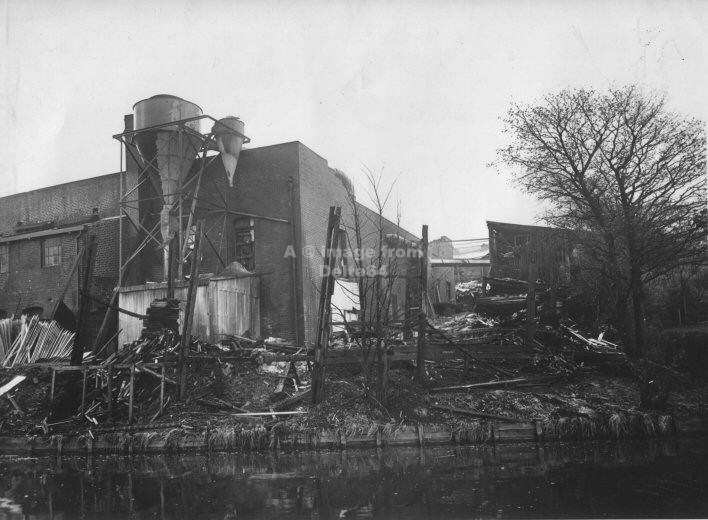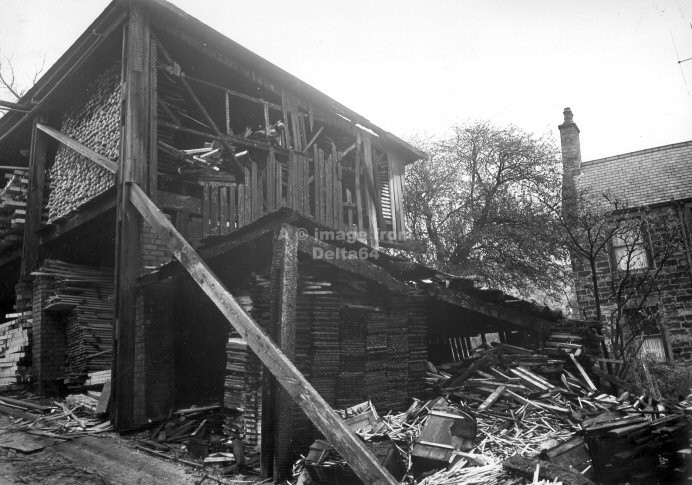 Just over a month later there was another serious fire, 1 June 1959.
[From the Tom Watson / Nelson Fire Station Collection and reproduced with permission.]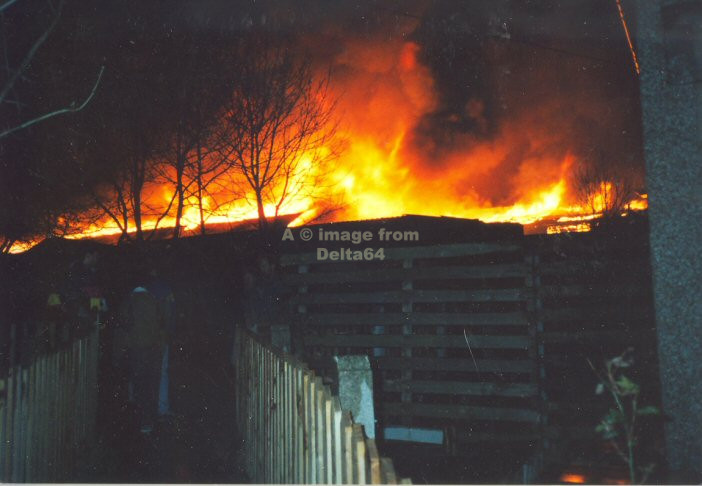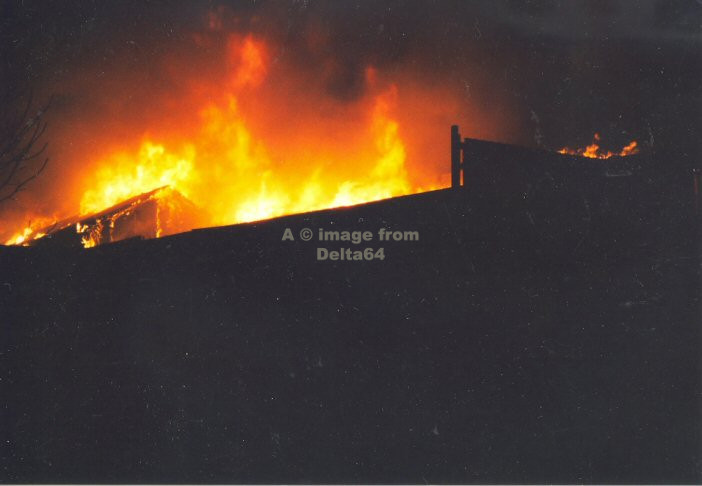 These undated but later pictures, show the premises known as LAMBERT'S COFFIN MAKERS, part of the same firm.
[From the Tom Watson / Nelson Fire Station Collection and reproduced with permission.]