B3/24 KNUTSFORD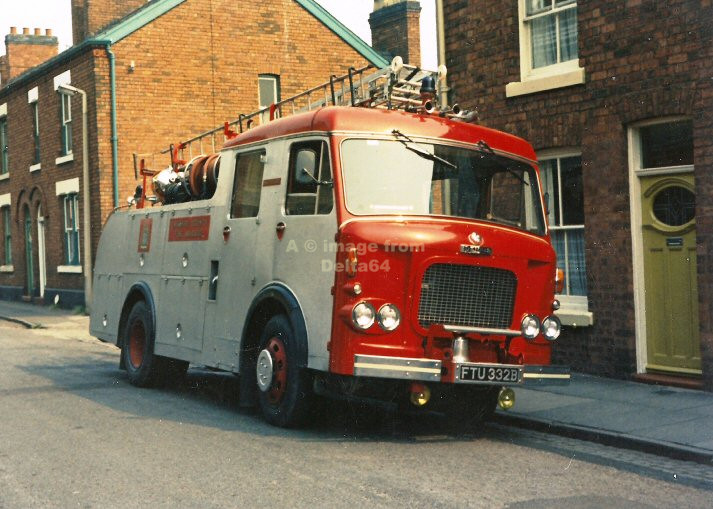 Dennis F38 FTU332B served here and subsequently at Frodsham.
[Copyright picture ~ A. Allison and reproduced with permission.]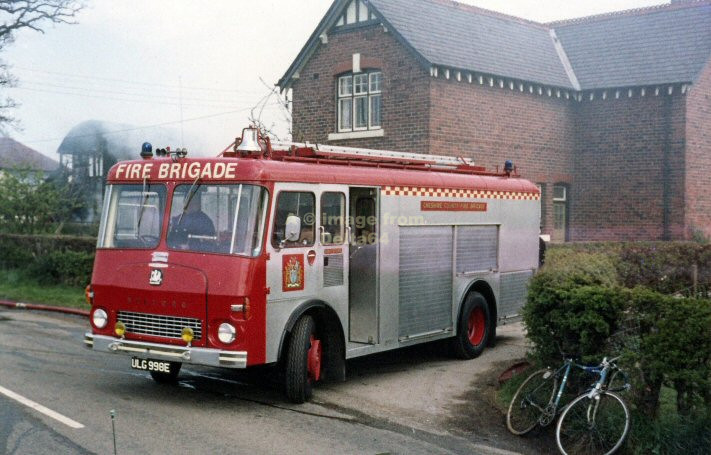 Bedford TK Emergency Tender ULG998E was seen at a farm fire in Poynton.
[Copyright picture ~ R. Simpson and reproduced with permission.]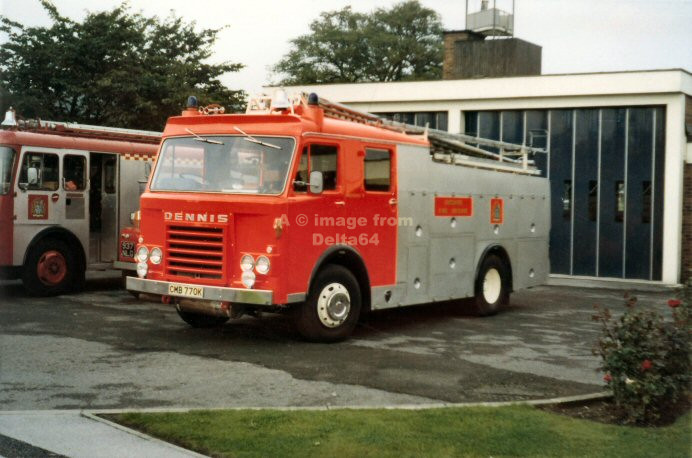 Dennis CMB770K seen at Knutsford in a flourescent livery.
[Copyright picture ~ R. Simpson and reproduced with permission.]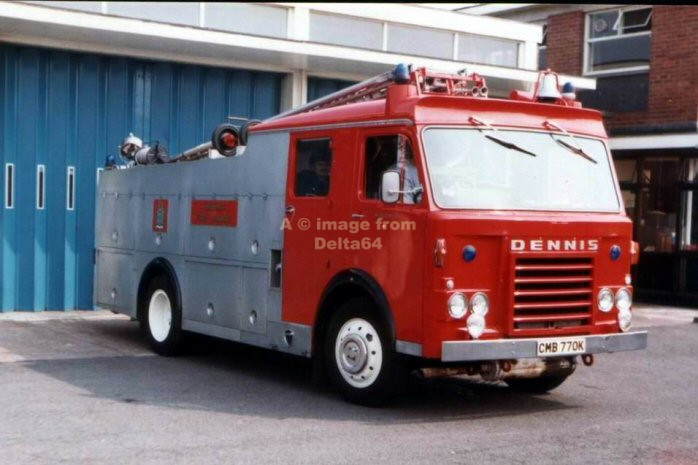 Dennis F48 CMB770K was a former Knutsford machine.
[Copyright photograph Neil Green ~ courtesy Simon Rowley, FireFotos Archive.]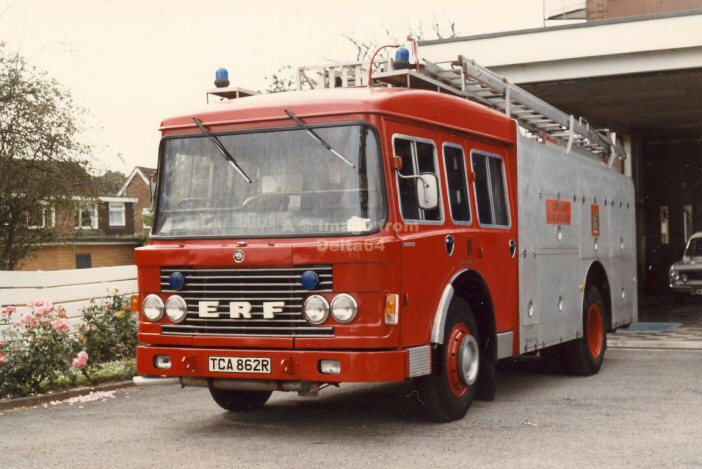 ERF TCA862R formerly at Runcorn, was seen at knutsford, 13 July 1986.
[Copyright picture ~ K. Howarth and reproduced with permission.]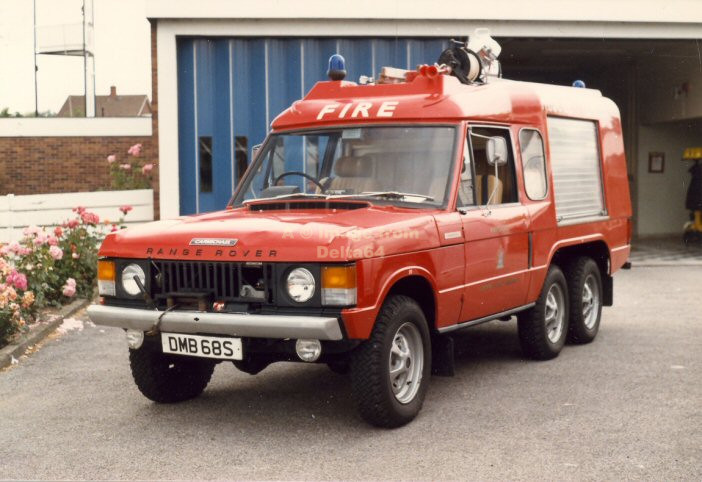 Range Rover Rescue Tender DMB68S was seen at the staton, 13 July 1986.
[Copyright picture ~ K. Howarth and reproduced with permission.]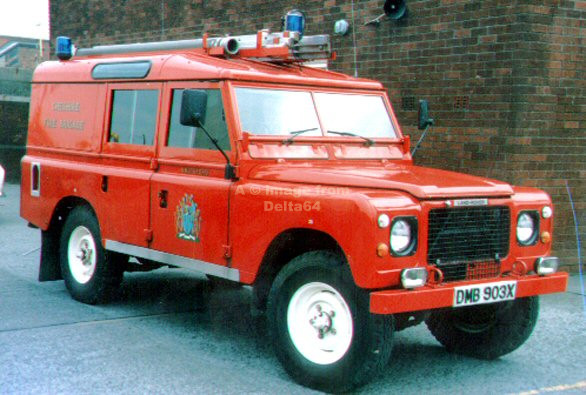 Land Rover L4T ~ DMB903X
(NP collection ~ courtesy Adey Allison)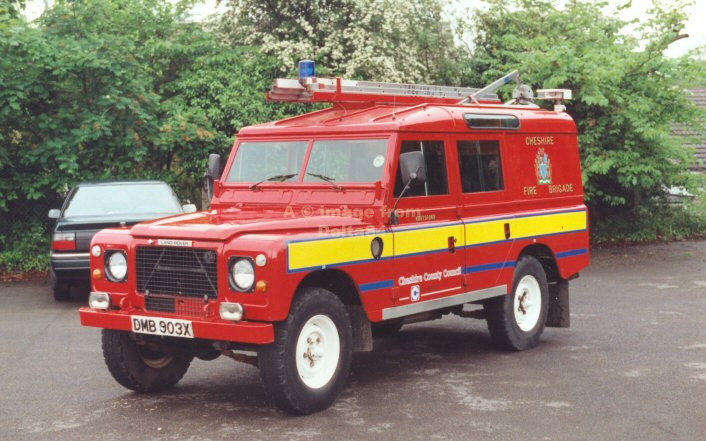 Another view of DMB903X in the later livery.
[Copyright picture ~ Chris Tunstall and reproduced with permission]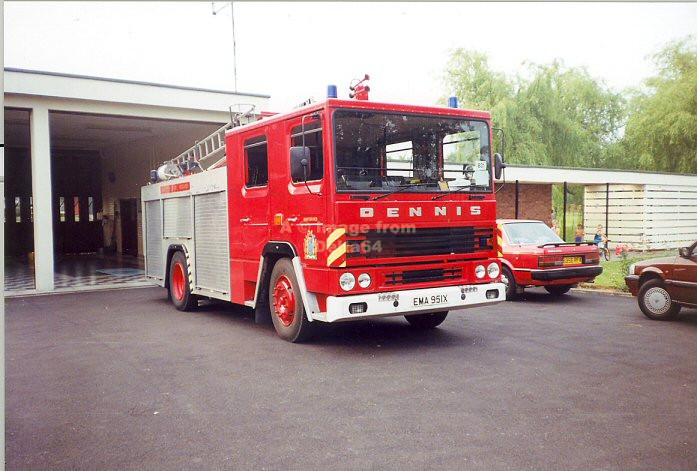 Dennis RS EMA951X was seen outside the station.
[Copyright photograph ~ W. Jopson and reproduced with permission.]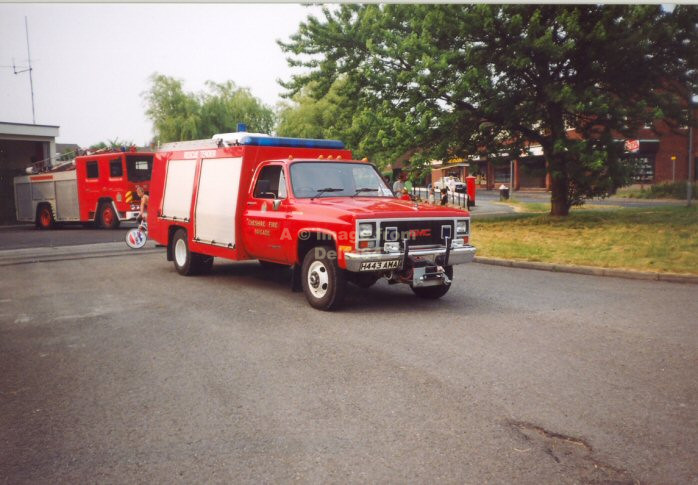 Like many 4x4 vehicles, H443AMA saw a variety of uses, but started off here as a Rescue Tender.
[Copyright photograph ~ W. Jopson and reproduced with permission.]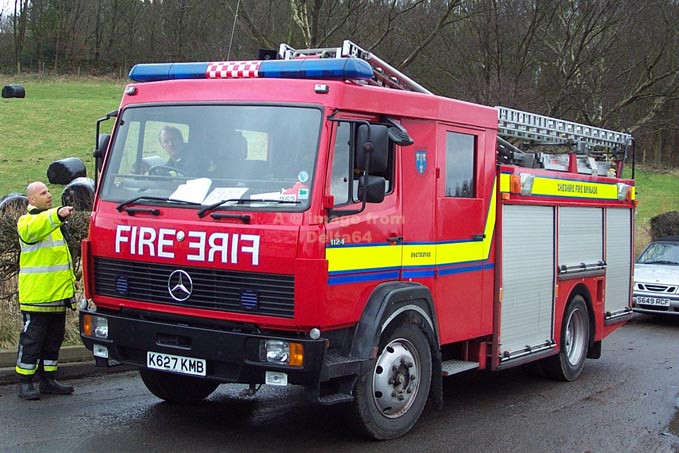 Although seen as second appliance at Northwich, K627KMB first entered service at Knutsford.
It was seen on relief duties at Nab Quarry, Pott Shrigley, 8 February 2003.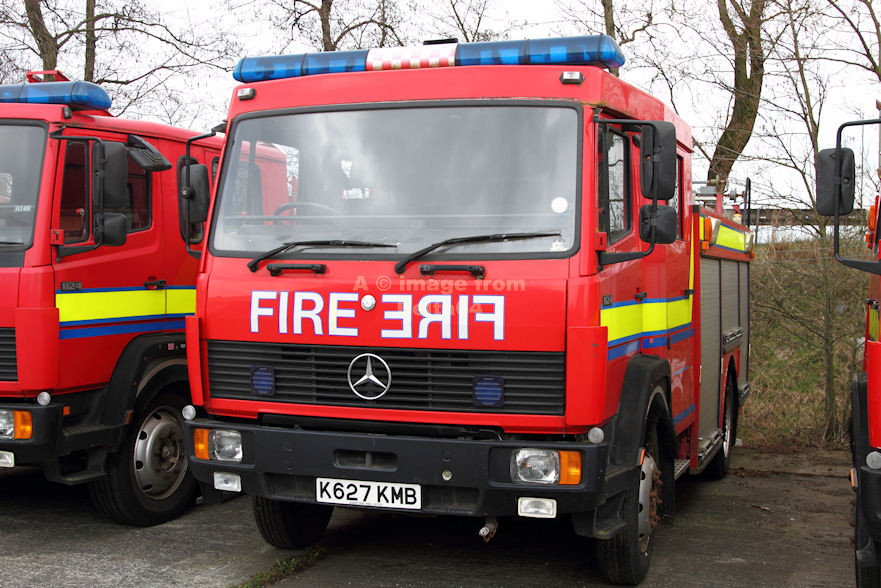 Mercedes 1124F K627KMB was seen in Chorley prior to export, 20 March 2013.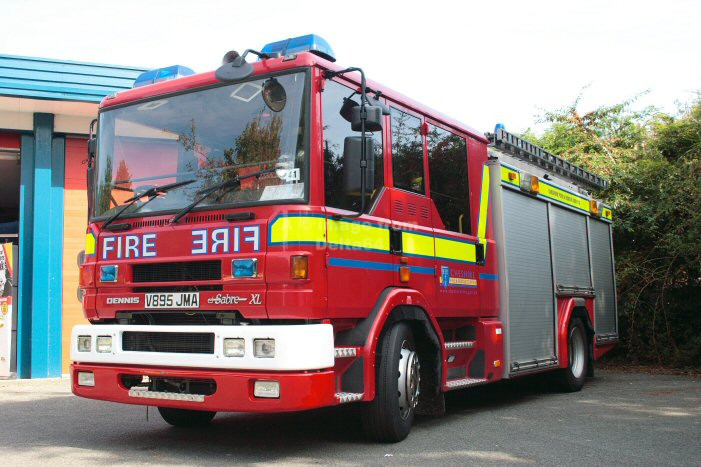 Dennis Sabre V895JMA was seen in front of Northwich fire station, 12 September 2009.