C50/E6 KIRKBY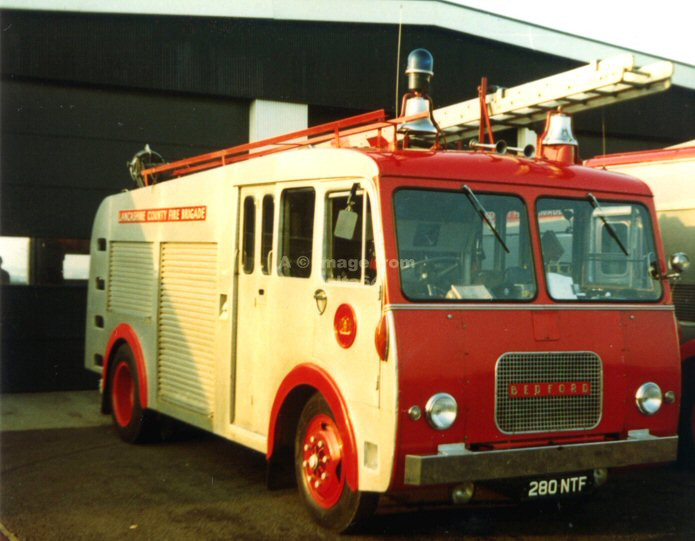 From Lancashire County days, Bedford J4 280NTF was seen at Skelmersdale Fier Station where it may have been in use as a reserve.
[Picture courtesy MF&RS and reproduced with permission.]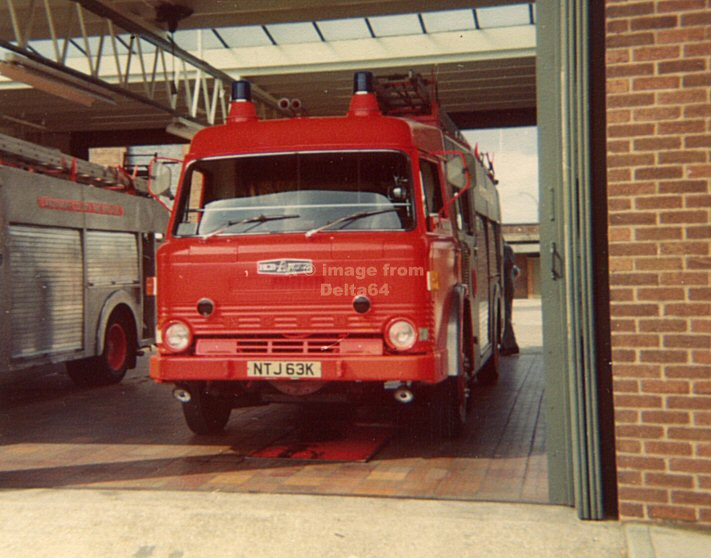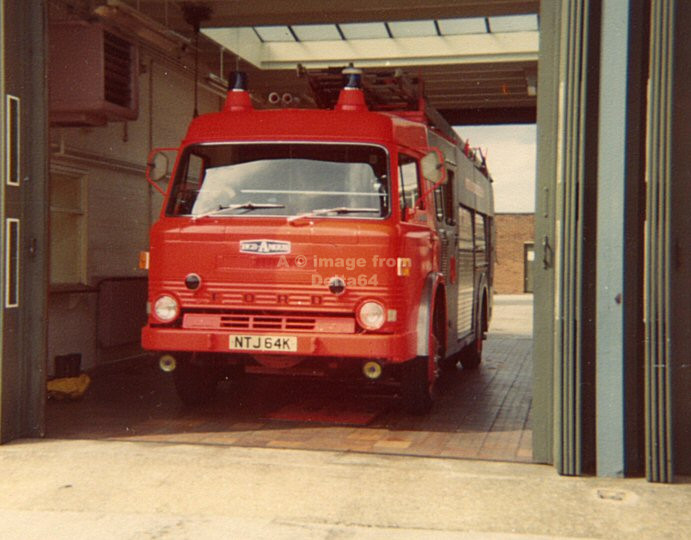 This pair of Fords NTJ63/64K were part of the Lancashire fleet before passing into Merseyside in 1974.
[Pictures courtesy MF&RS and reproduced with permission.]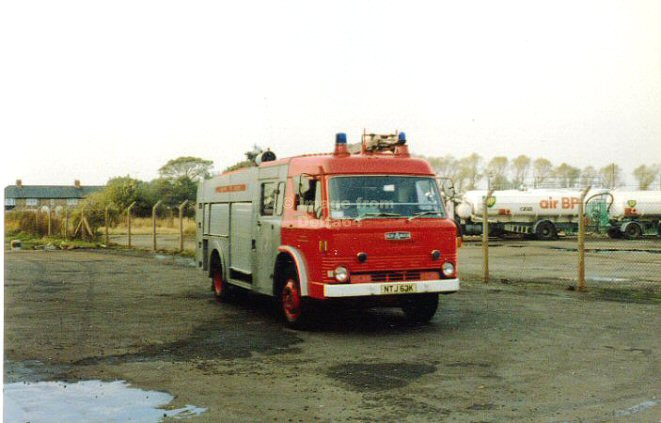 Ford D NTJ63K was seen at Speke workshops after passing to Merseyside.
[Copyright photograph ~ D. Carville and reproduced with permission.]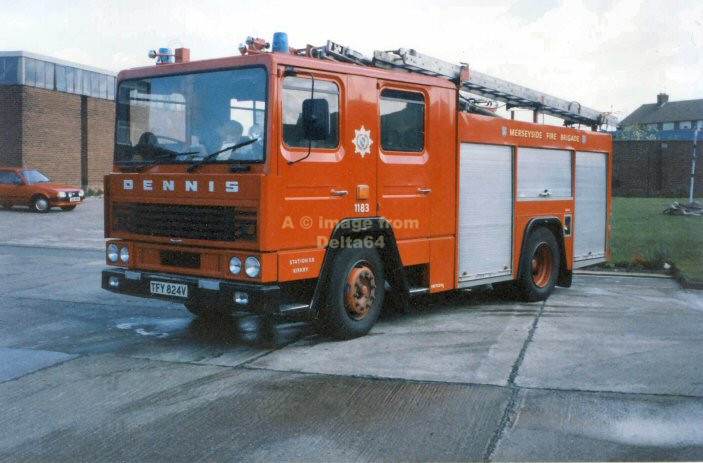 Dennis RS TFY824V was seen in the station yard.
[Copyright picture ~ A. Kent and reproduced with permission.]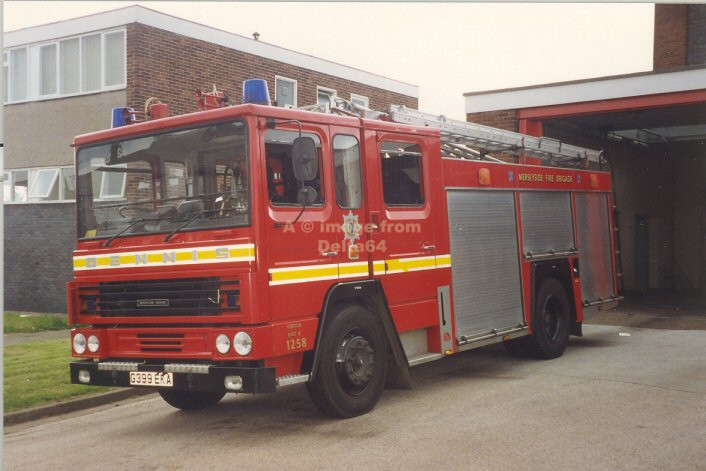 Dennis SS135 G399EKA was seen outside the fire station.
[Copyright picture ~ W. Jopson and reproduced with permission.]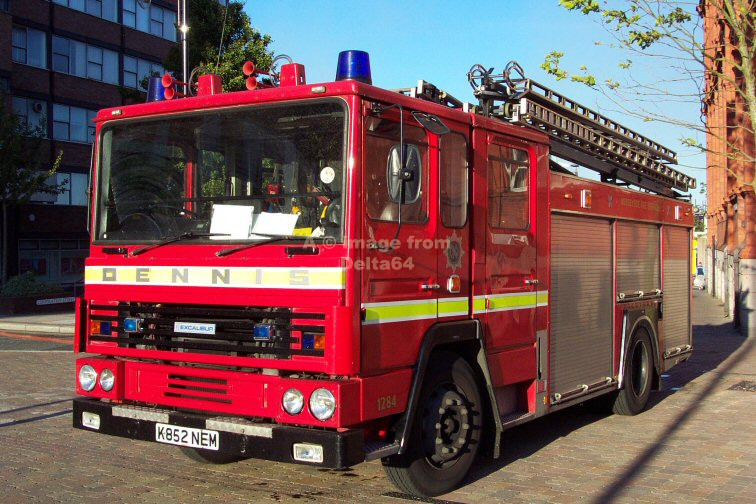 Dennis SS K852NEM was seen in St.Helens during a serious fire, 5 July 2004.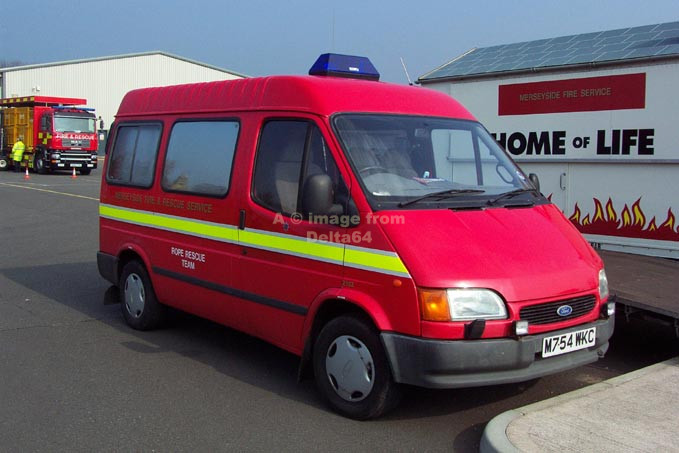 The Rope Rescue vehicle is a fairly recent innovation in Merseyside.
It was believed to be allocated to Kirkby although M754WKC was seen at Training School, 31st March 2004.
Since this picture was taken, the Rope Rescue equipment is believed to have moved on to the Rescue Pod at Croxteth.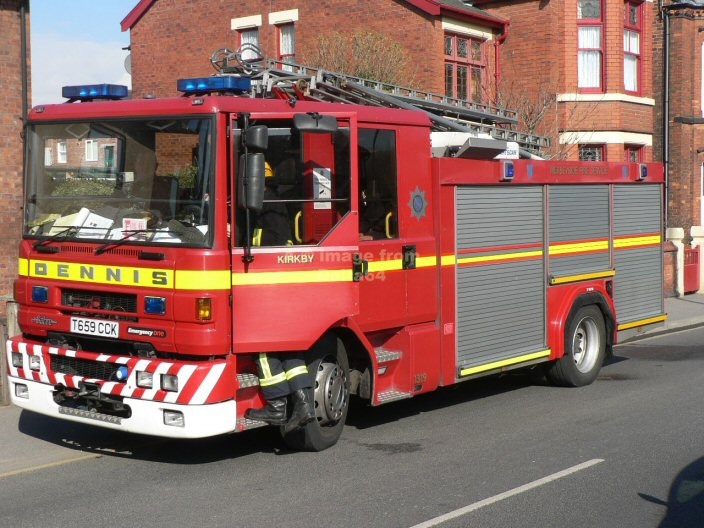 Retaining its original body, Dennis Sabre T659CCK was seen in Newton-le-Willows, 14 March 2007.
[Copyright picture ~ Paul McLean and reproduced with permission.]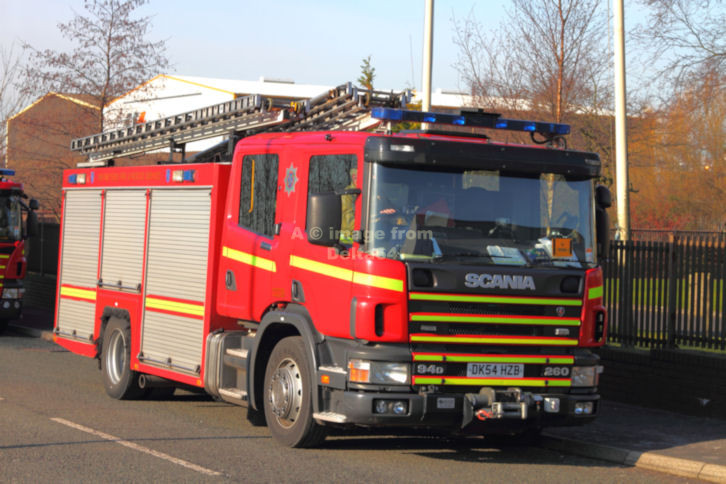 Scania DK54HZB was seen at an exercise in Knowsley,2 February 2012.
This appliance was subsequently transferred to Southport.