MKAE PUMPS 12
INDUSTRIAL UNITS
JAMES STREET, WESTHOUGHTON
9 JUNE 2020.
This was the fourth incident in three weeks that smoke has been visible from where I live. However, this one was much closer to home than the previous ones, being just about 5 minutes drive away. Accordingly, when I arrived there were only 4 pumps in attendance, which meant that I was able to photograph the majority of appliances arriving following the various assistance messages, and ahead of the arrival of the SACU. I have also added some of the relief appliances seen on 10 June 2020. Not photographed when the incident began, were the first pump from Farnworth, pumps from Hindley, Atherton and Horwich, plus the B.A. Support Unit and pump from Littleborough along with the SACU from Chadderton and the HP from Leigh.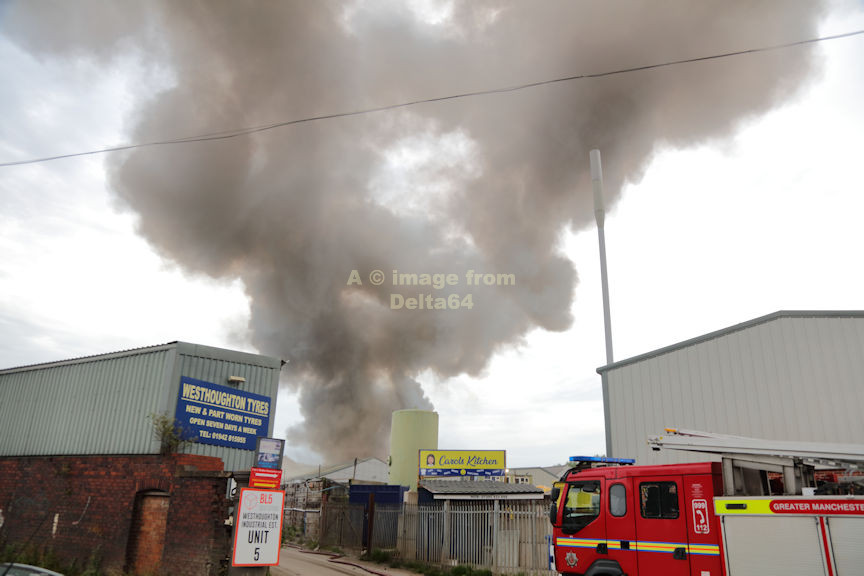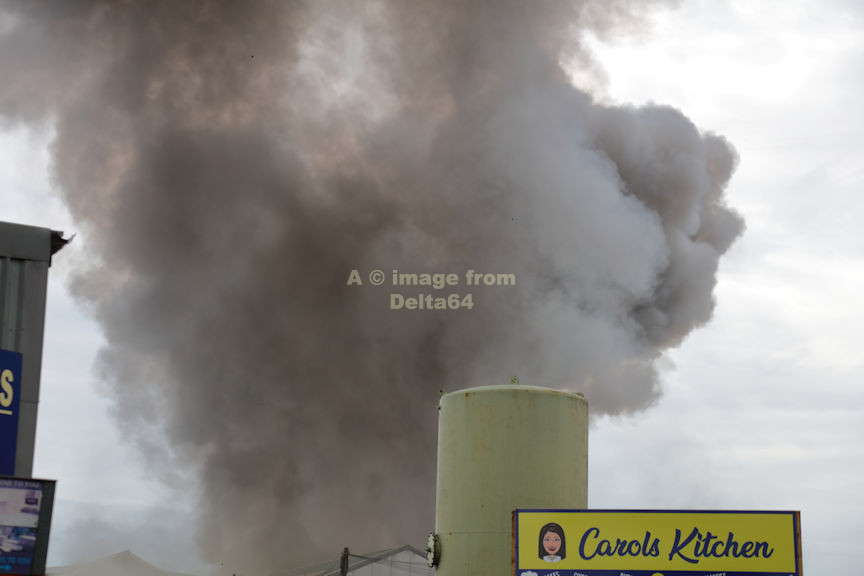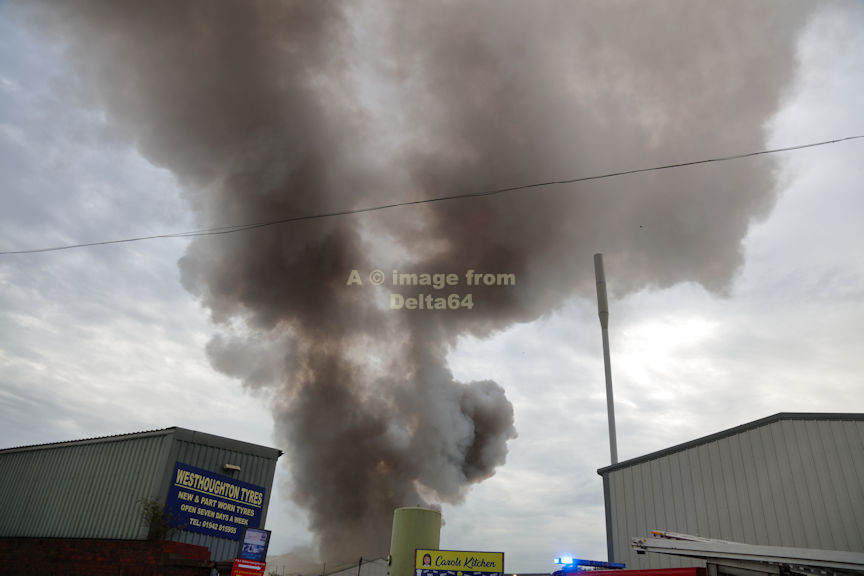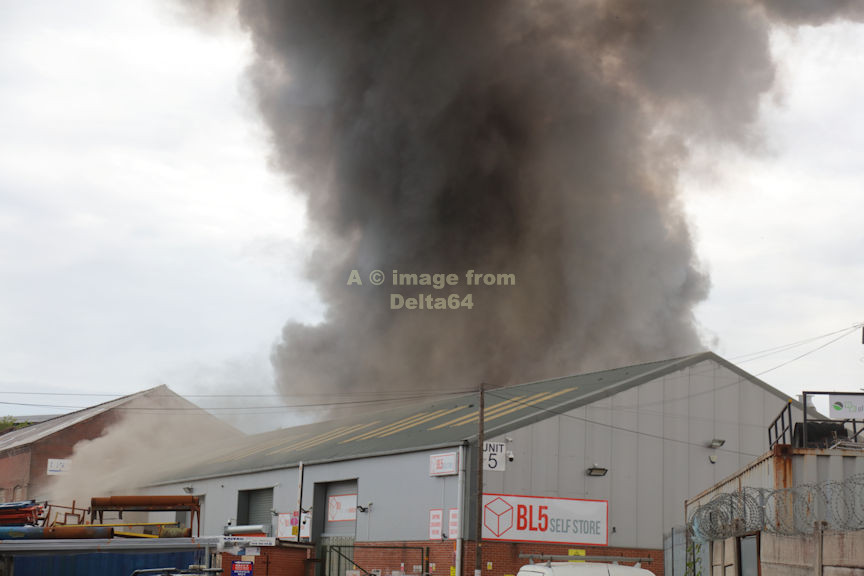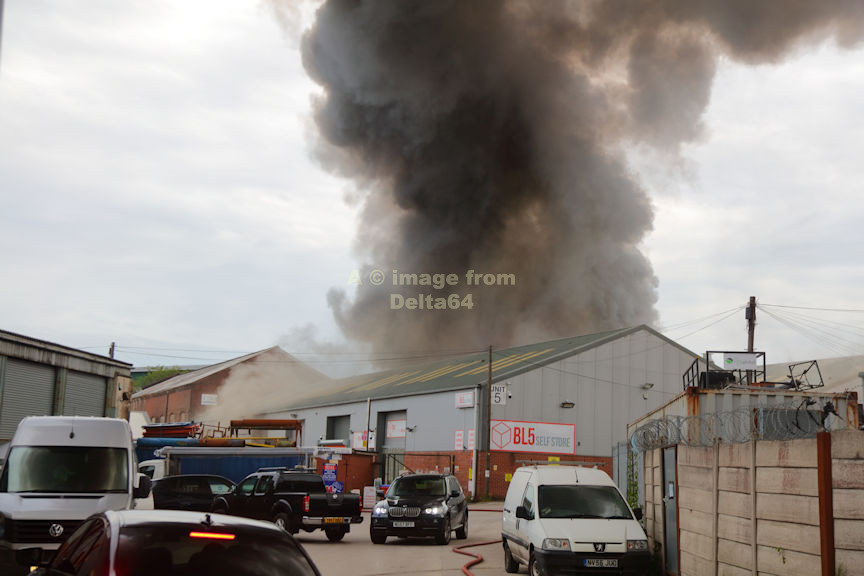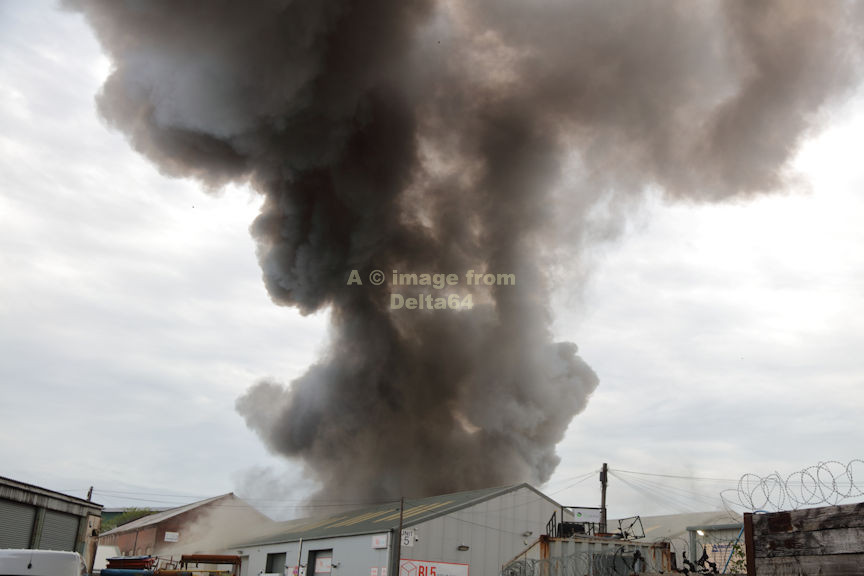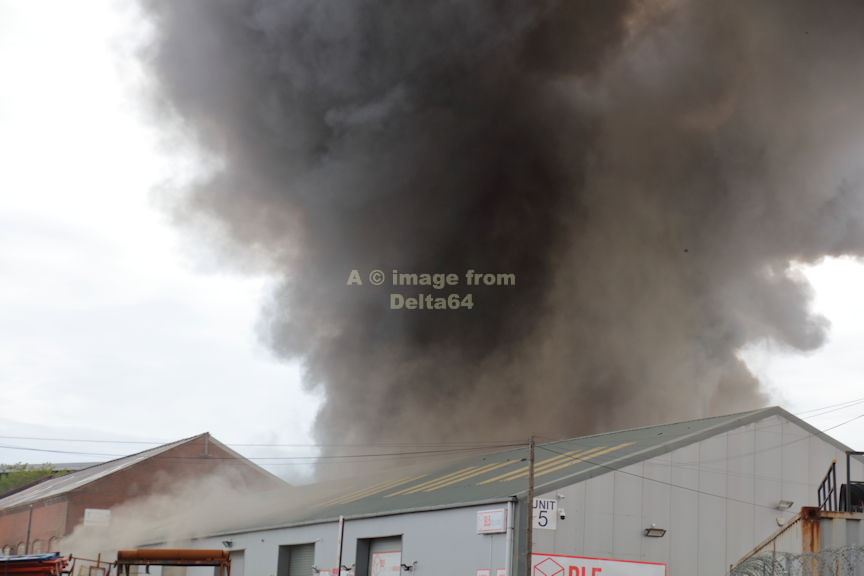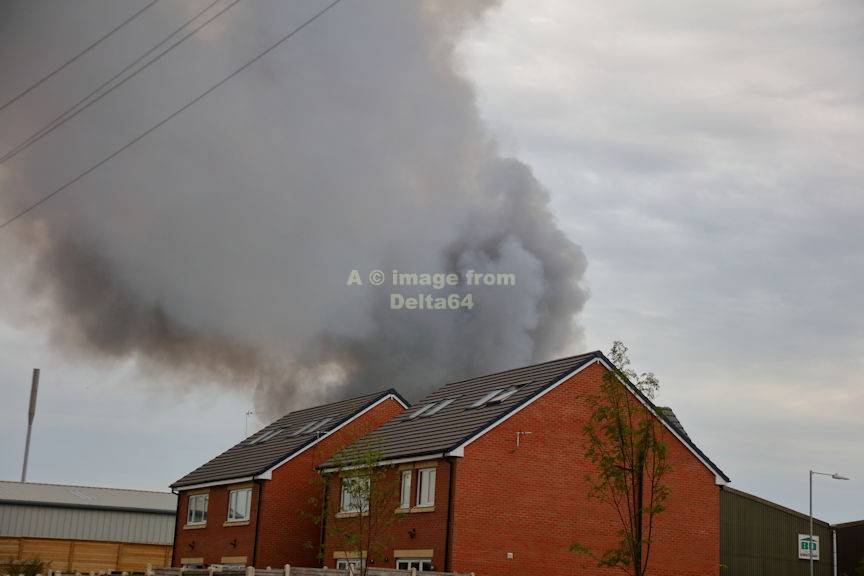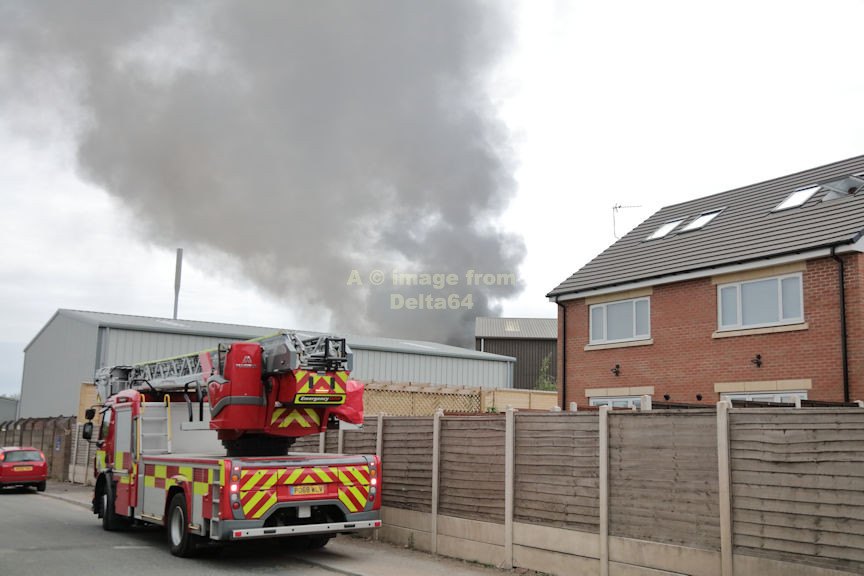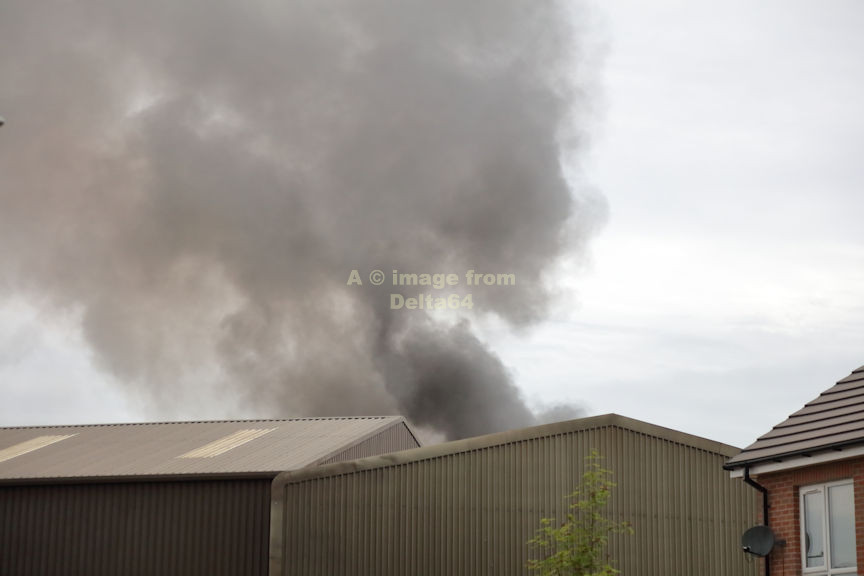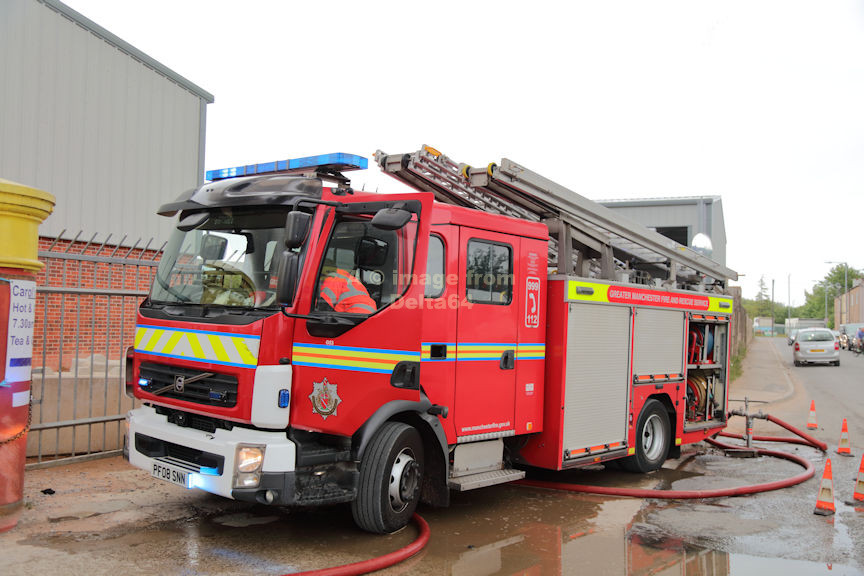 PF08SNN from Farnworth.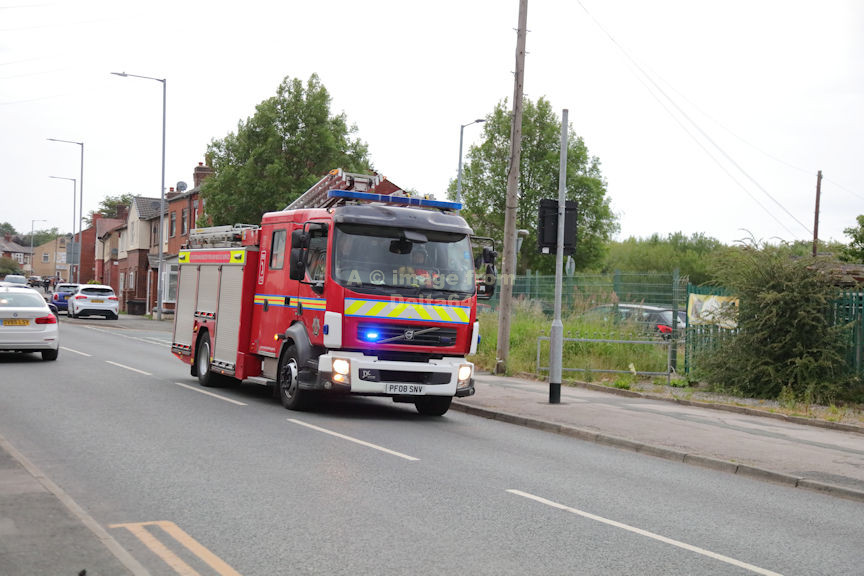 Reserve appliance PF08SNV from Wigan.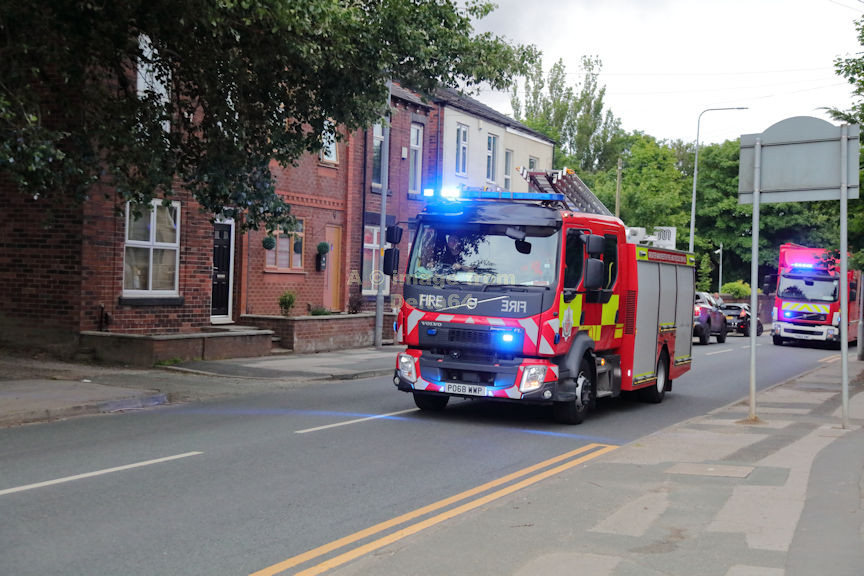 PO68WWP from Rochdale.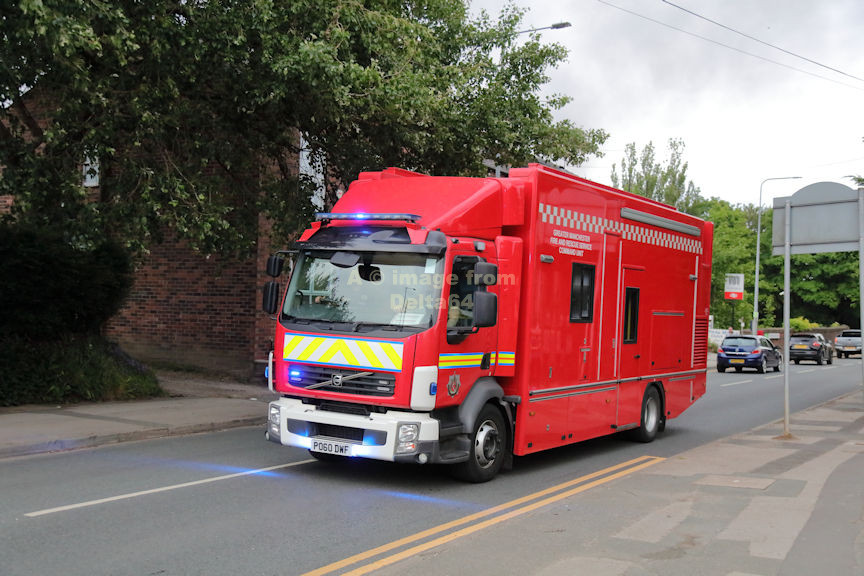 PO60DWF from Rochdale.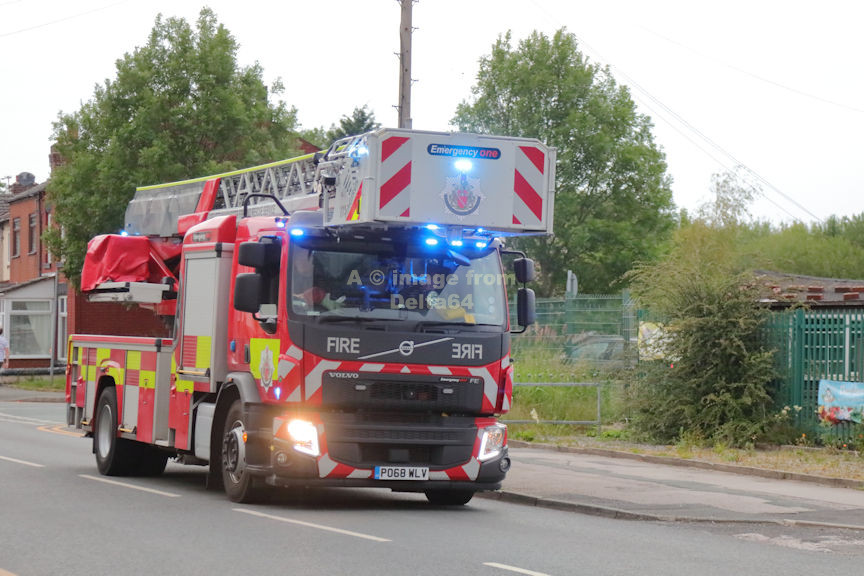 PO68WLV from Stretford.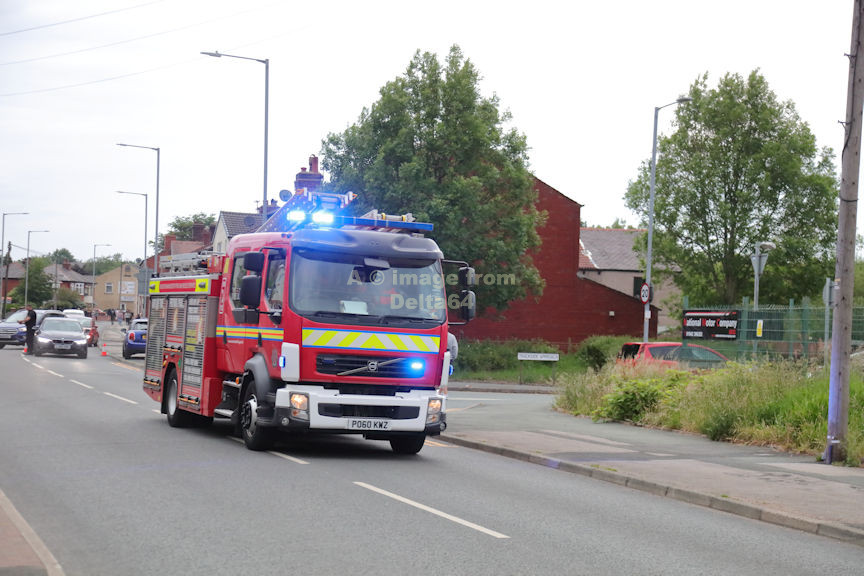 PO60KWZ from Agecroft.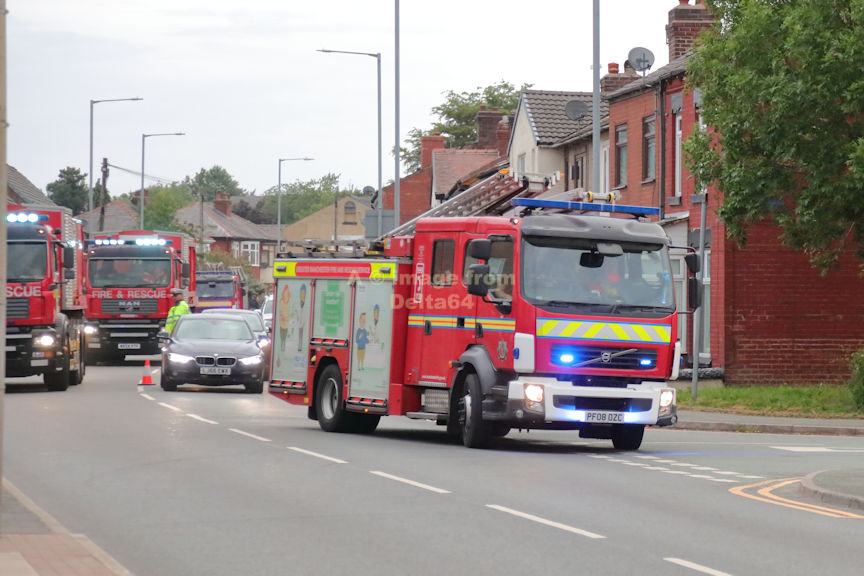 PF08OZC from Bolton Central.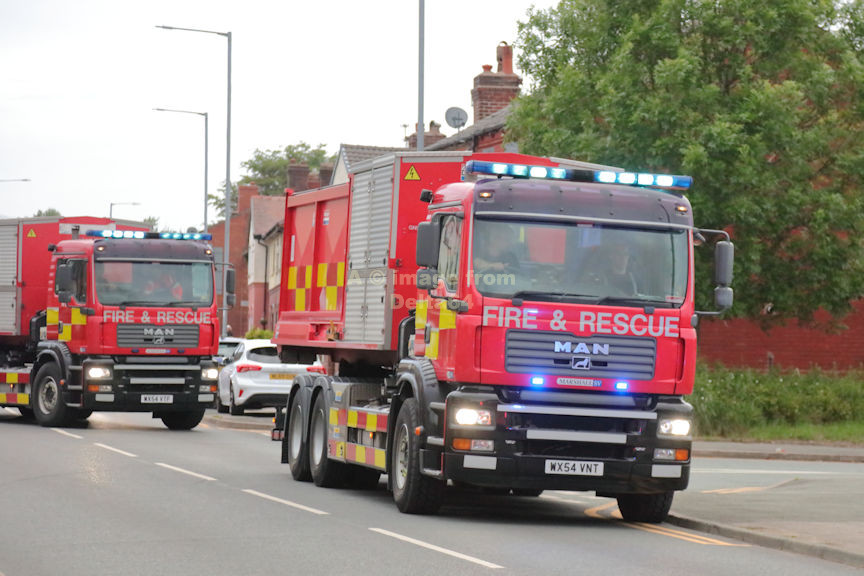 PM089 from Bolton Central.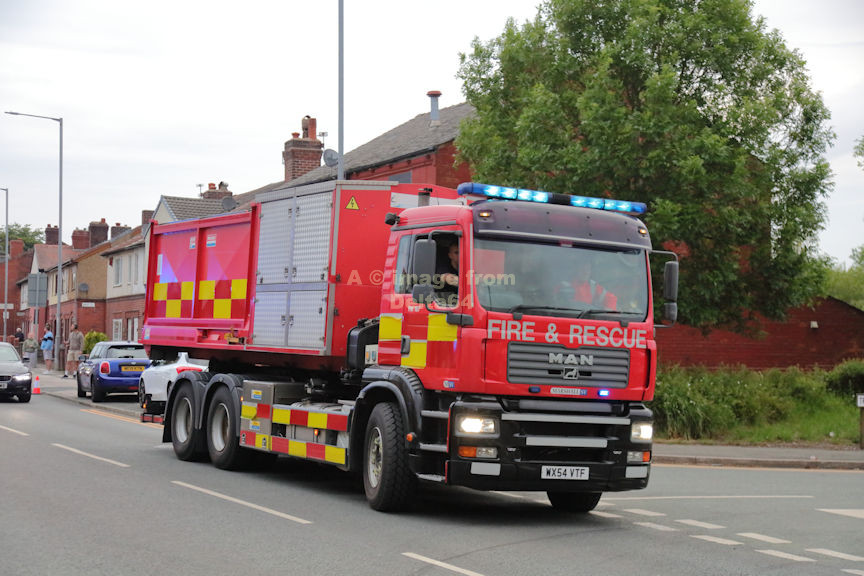 PM187 from Bolton Central.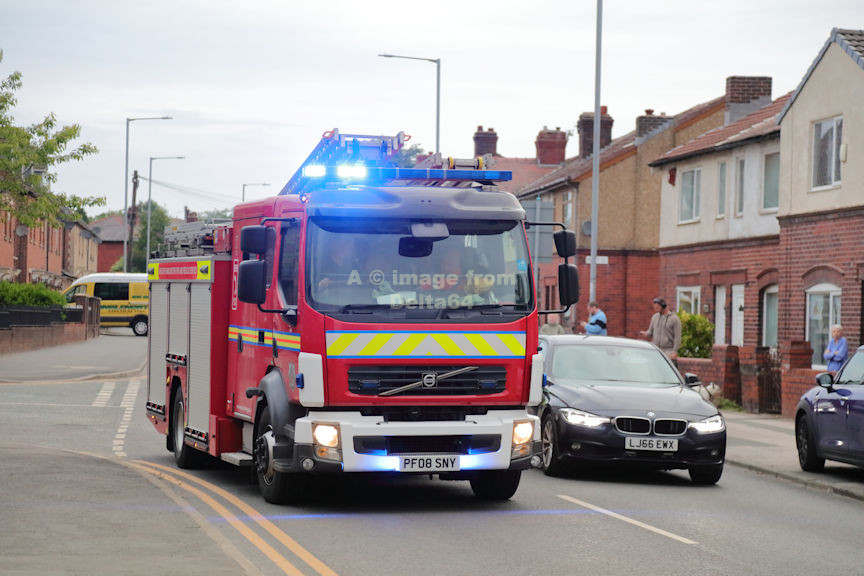 PF08SNY from Wigan.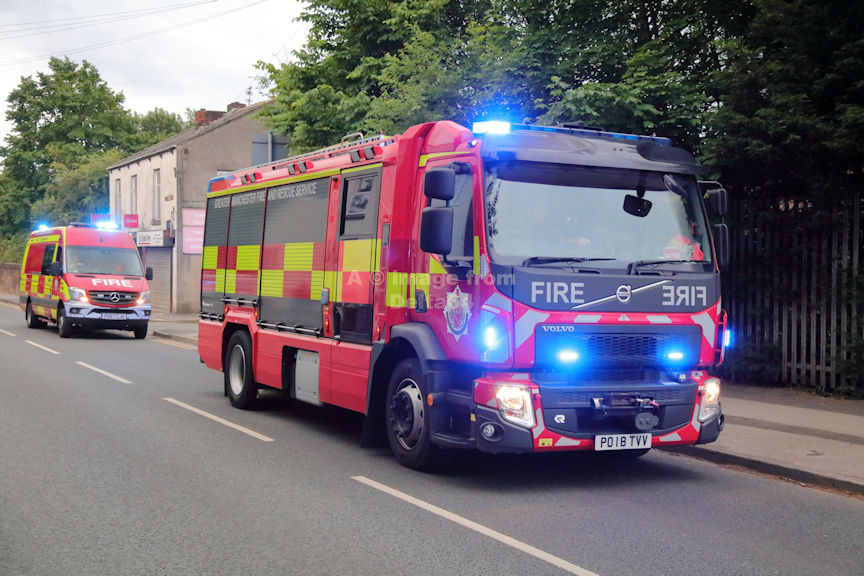 PO18TVV from Leigh.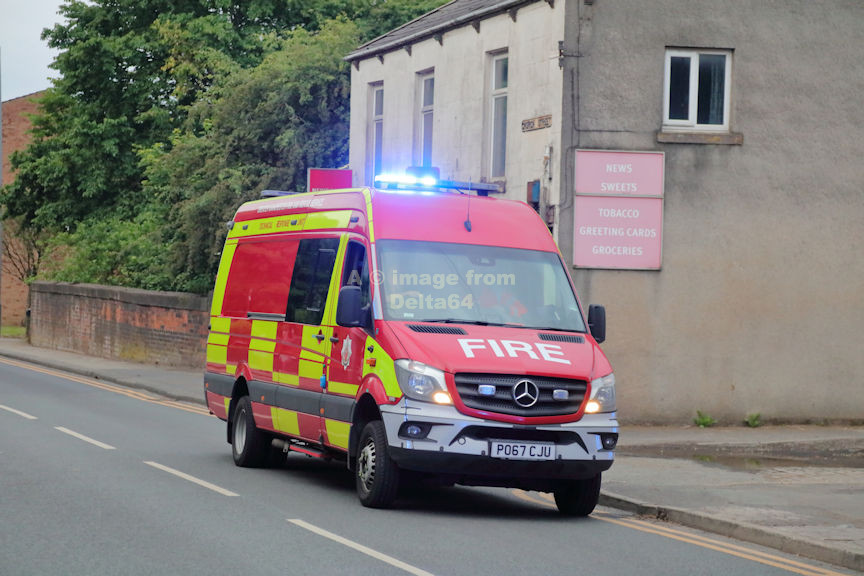 PO67CJU from Leigh.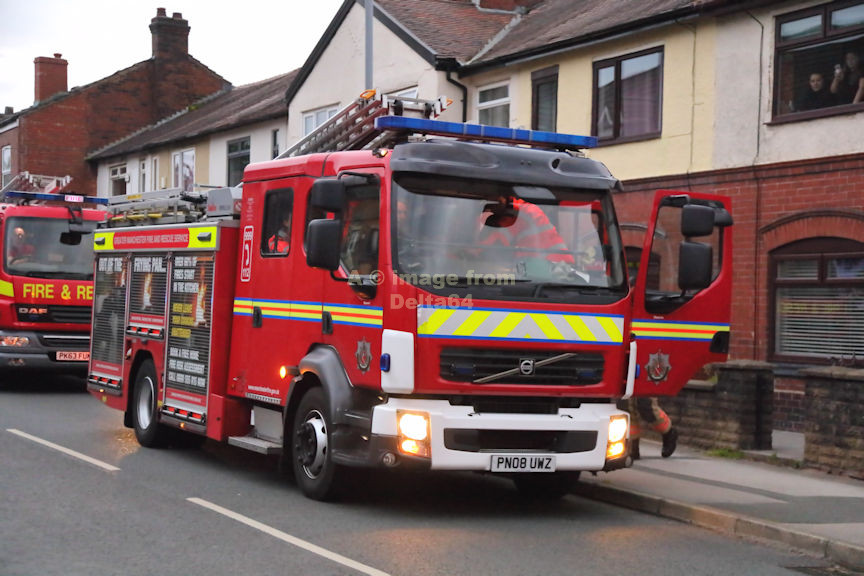 Reserve appliance PN08UWZ from Stockport.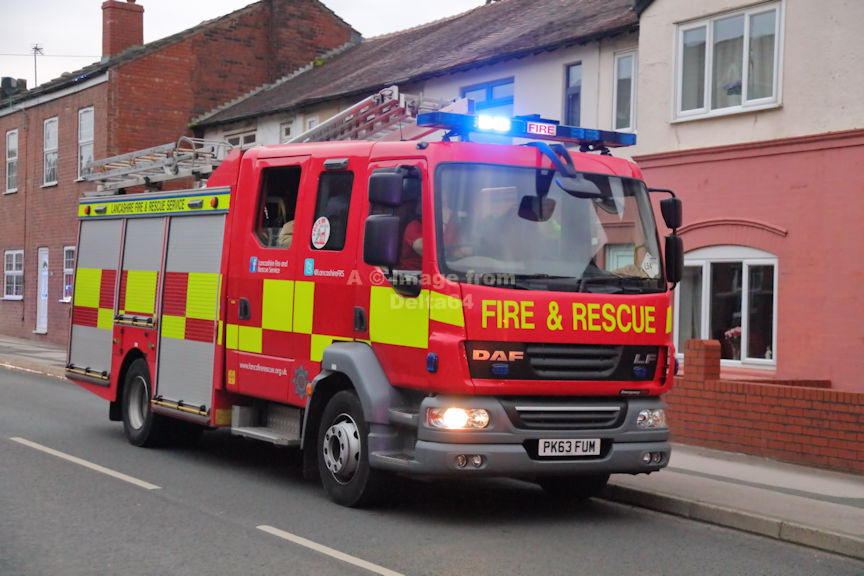 PK63FUM from Chorley [Lancashire].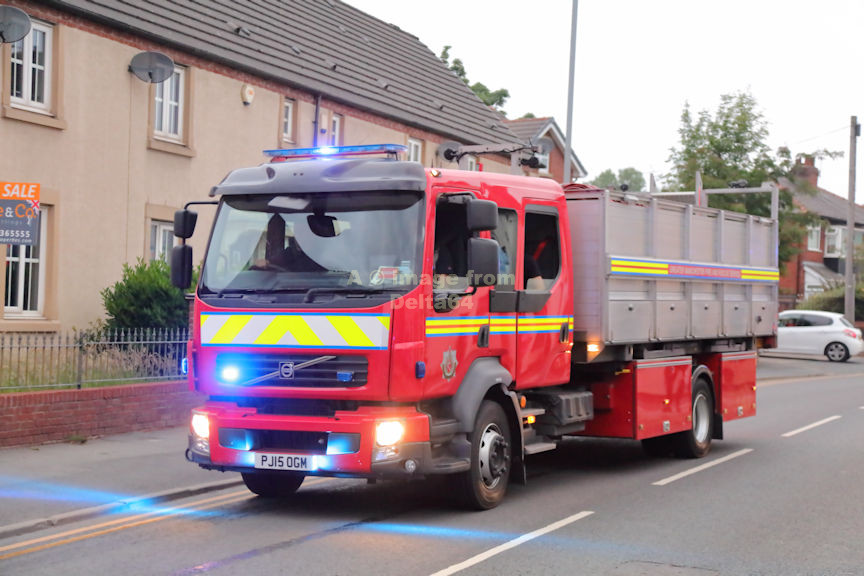 PJ15OGM from Cheadle.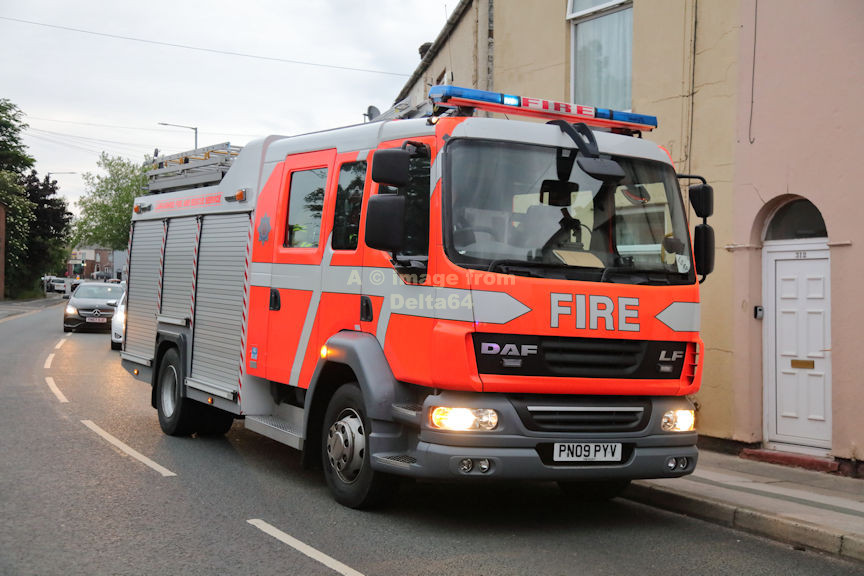 PN09PYV from Chorley [Lancashire].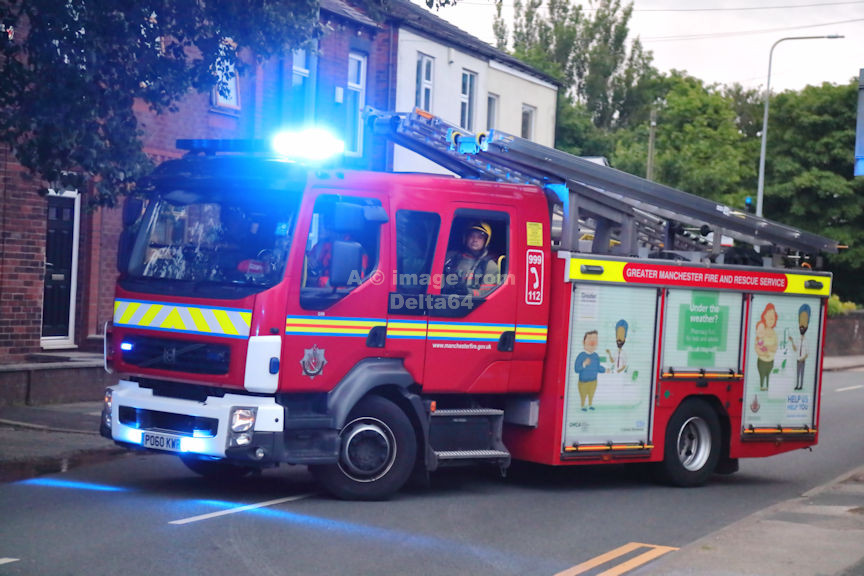 PO60KWR from Broughton.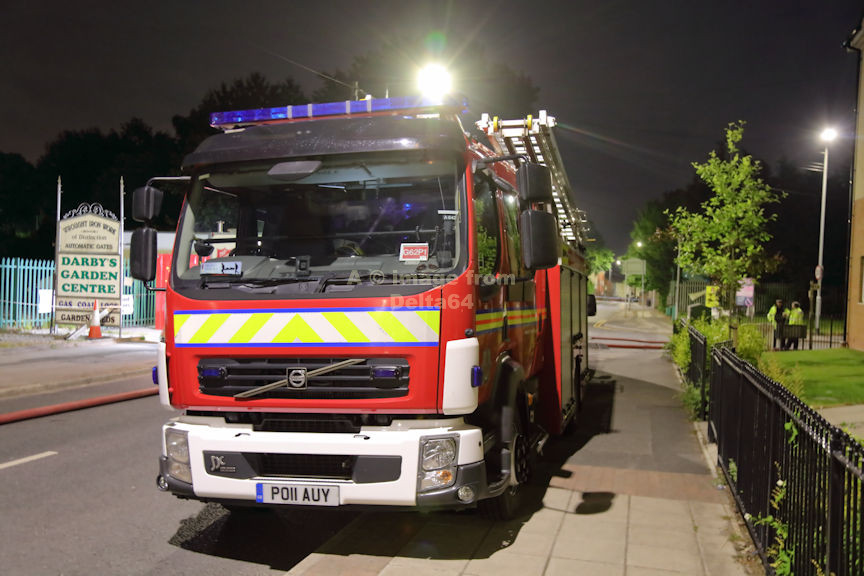 PO11AUY from Irlam.
10 JUNE 2010
The following were all relief pumps. Note: Irlam had left the incident at Midnight then returned on reliefs for 0430. I managed also to photograph the pumps from Hindley and Horwich, missed the evening before.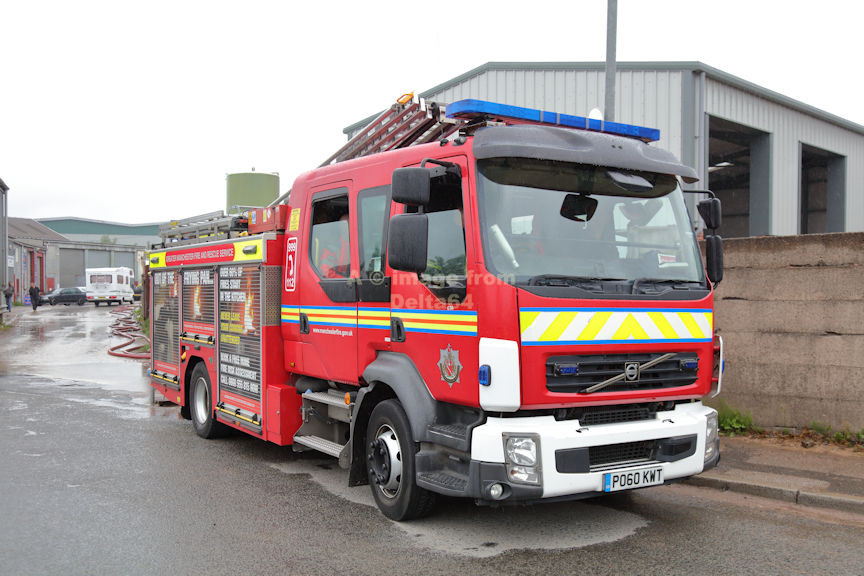 PO60KWT from Hollins.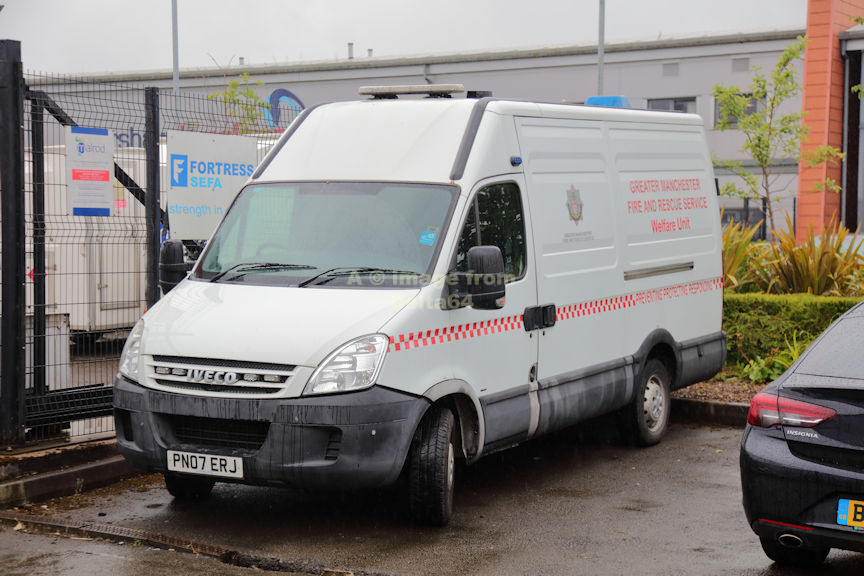 PN07ERJ from Irlam.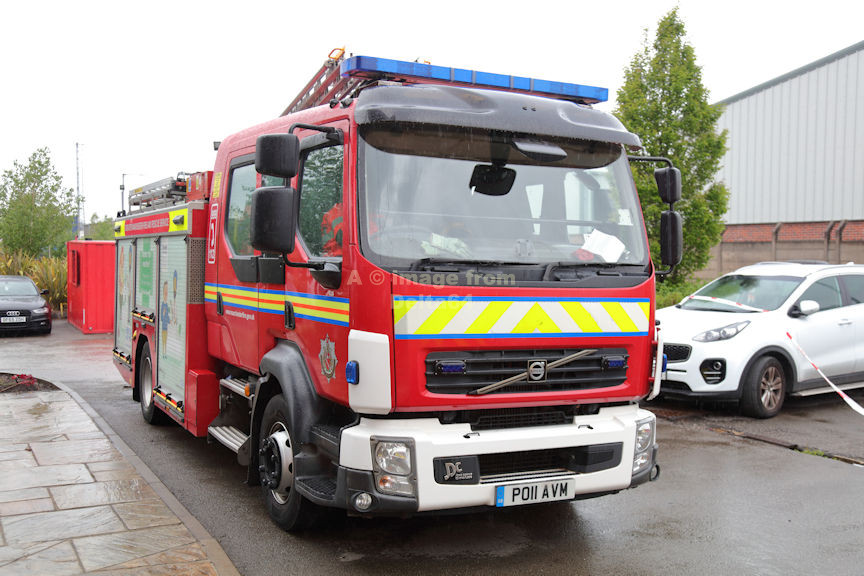 PO11AVM from Rochdale.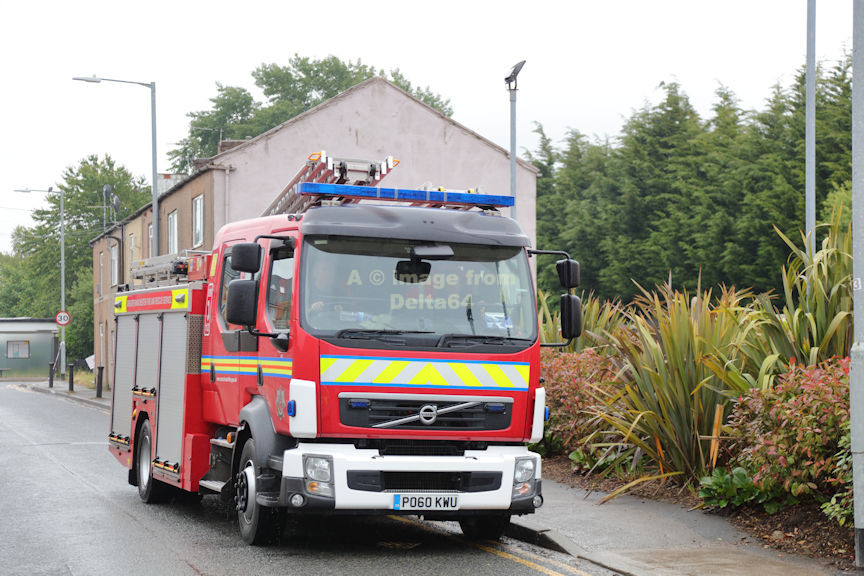 PO60KWU from Hindley.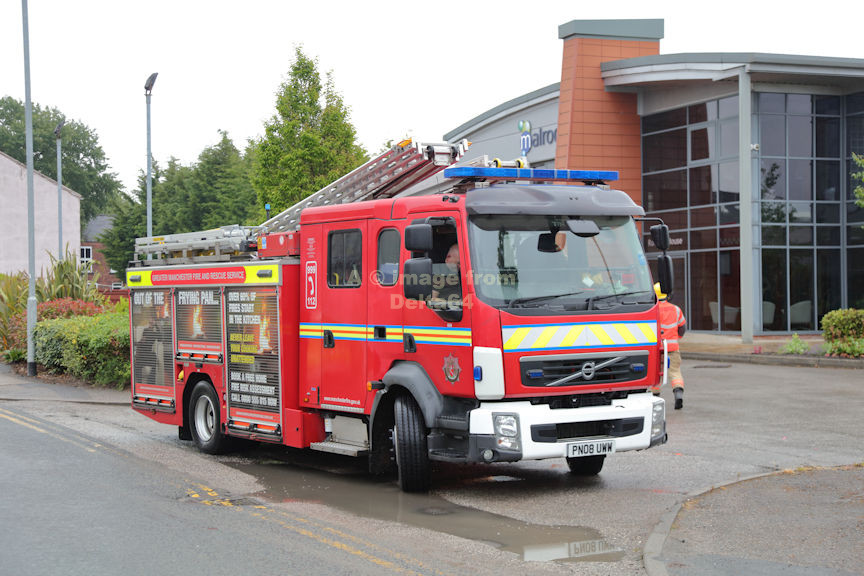 PN08UWW from Salford.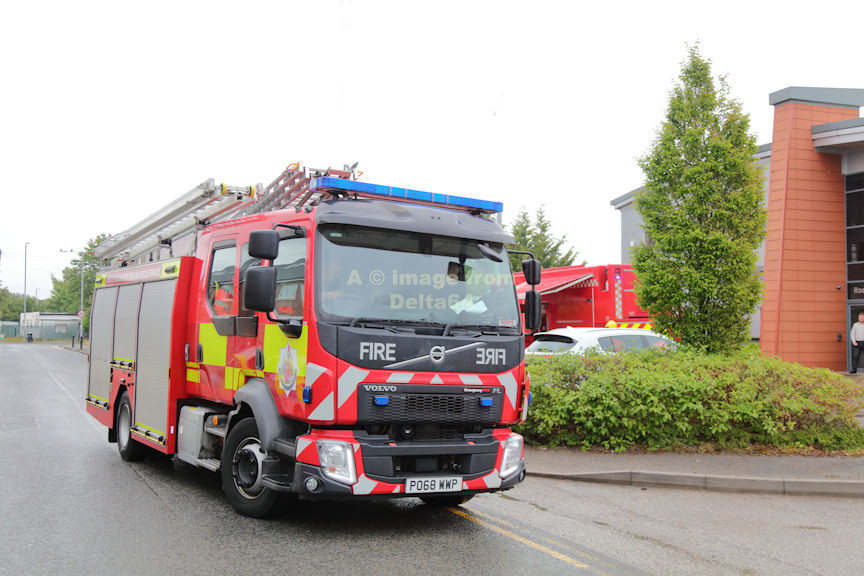 PO68WWP from Rochdale.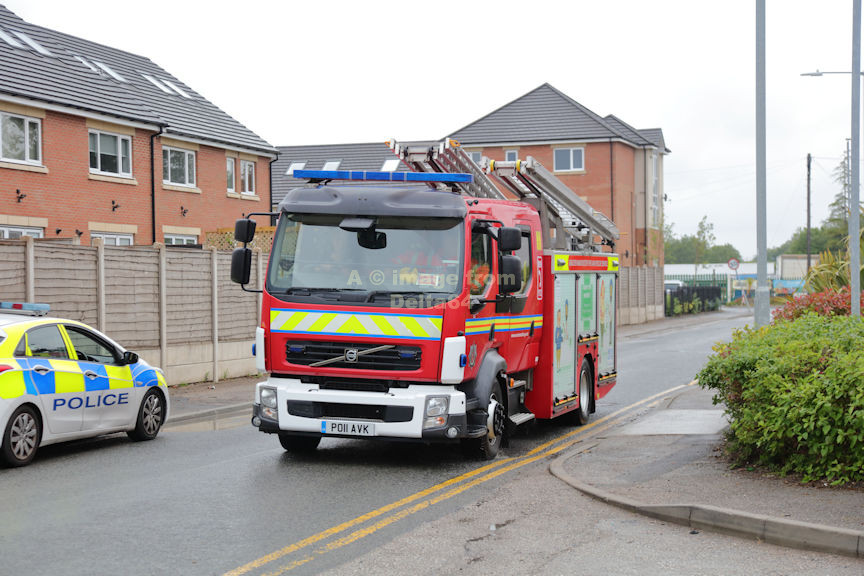 PO11AVK from Horwich.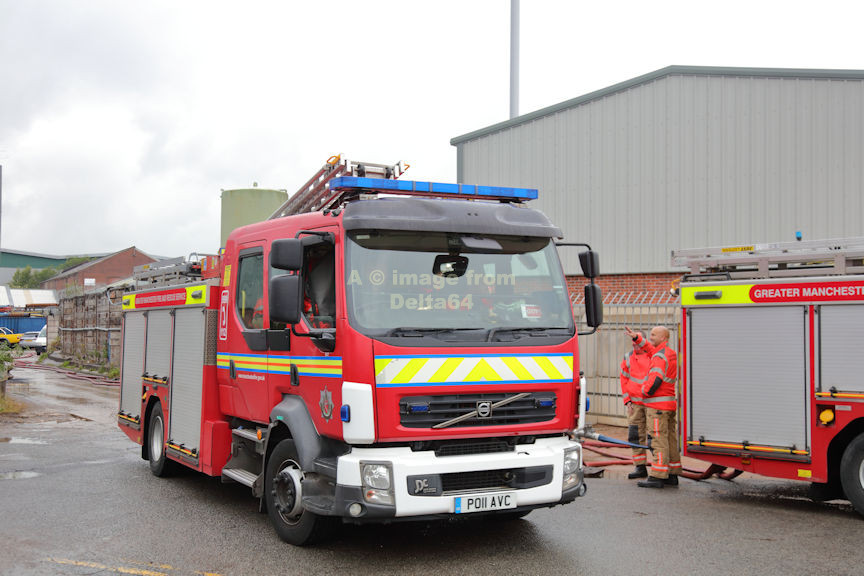 PO11AVC from Blackley.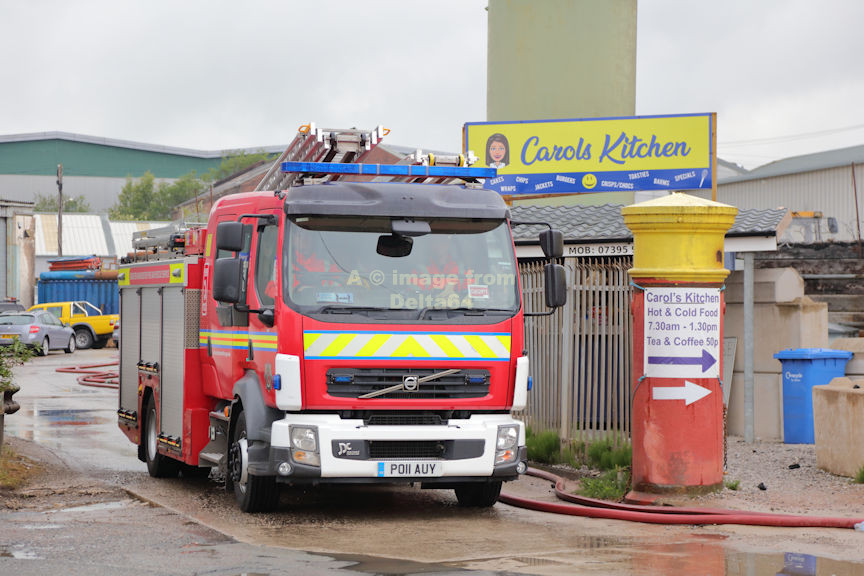 PO11AUY from Irlam.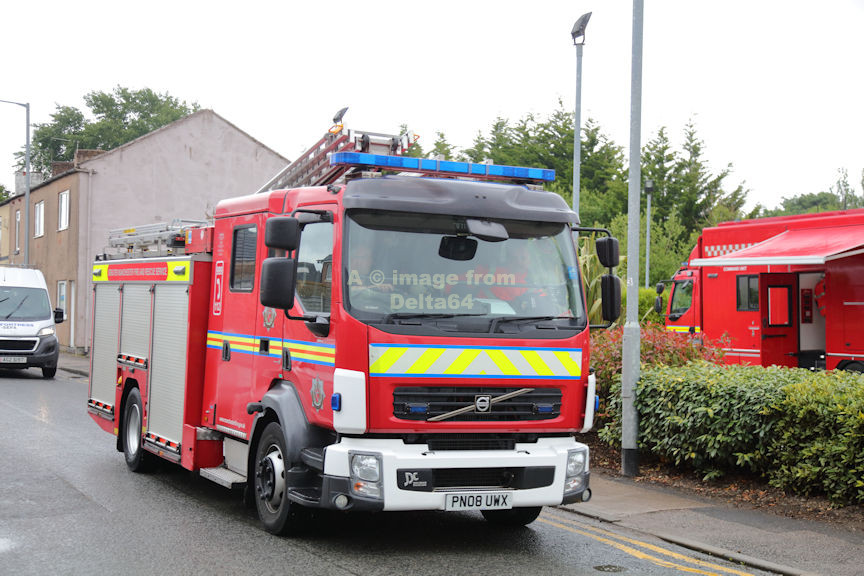 Reserve appliance PN08UWX from Whitefield.