C55/E3 HUYTON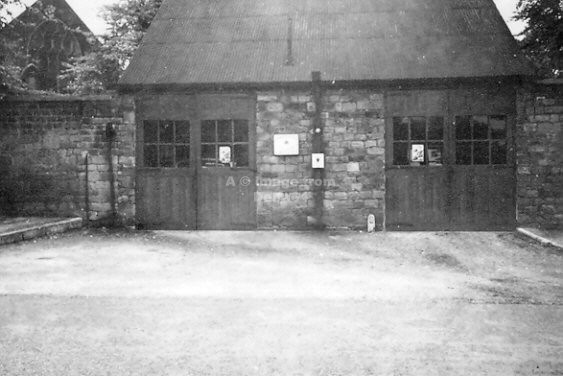 The old Fire Station [still] located opposite the present station on Huyton Lane, seen in 1960.
[NP collection ~ courtesy A. Collier]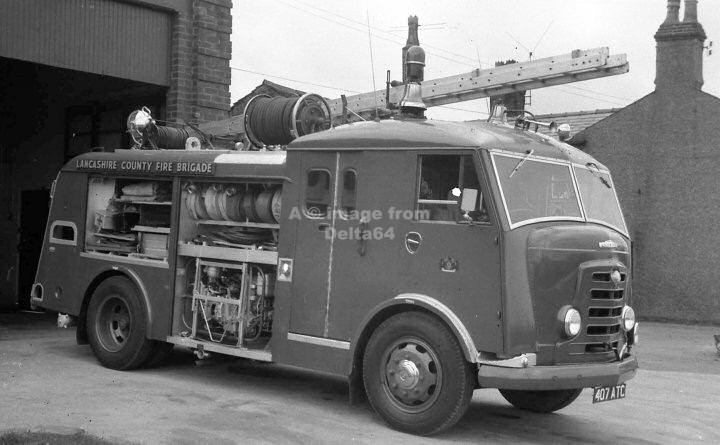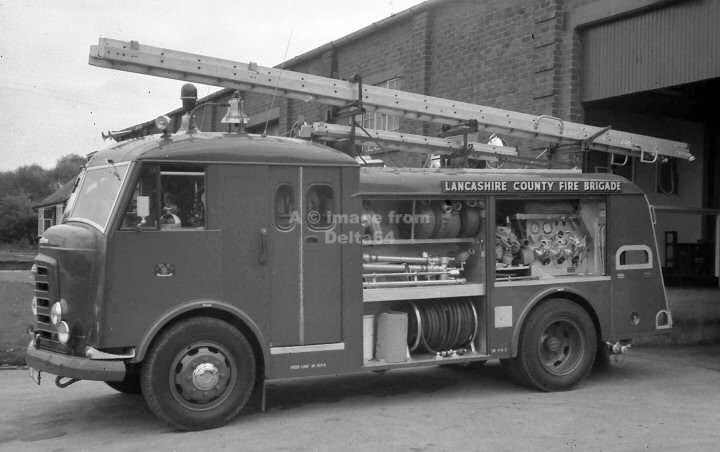 Karrier 407ATC, for many years based at Huyton, [not Whiston as previously stated] was running as a reserve appliance
when seen outside the building acquired for Skelmersdale Fire Stationbefore the present building in the 'New Town' was erected.
(NP collection ~ courtesy Ian Scott)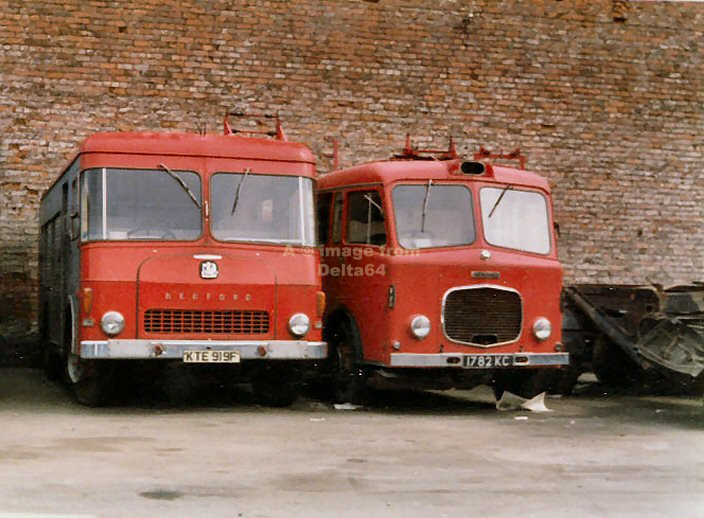 Ex-Lancashire Bedford KTE919F was awaiting disposal alongside ex Liverpool Dennis F24 1782KC
[Copyright photograph ~ D. Carville and reproduced with permission.]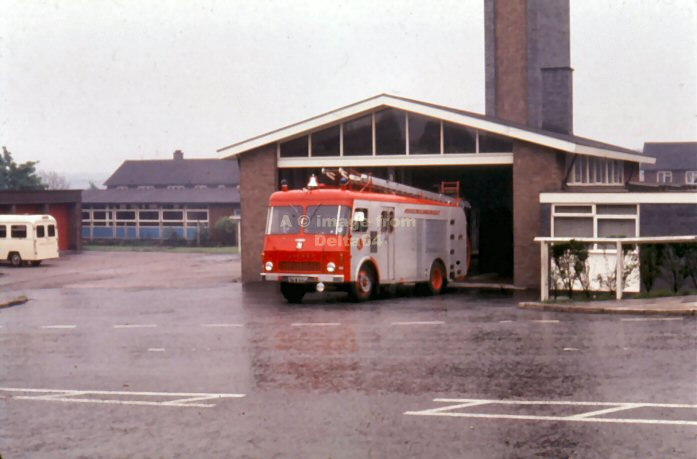 Sister appliance KTE920F was seen leaving the station.
[Picture courtesy MF&RS and reproduced with permission.]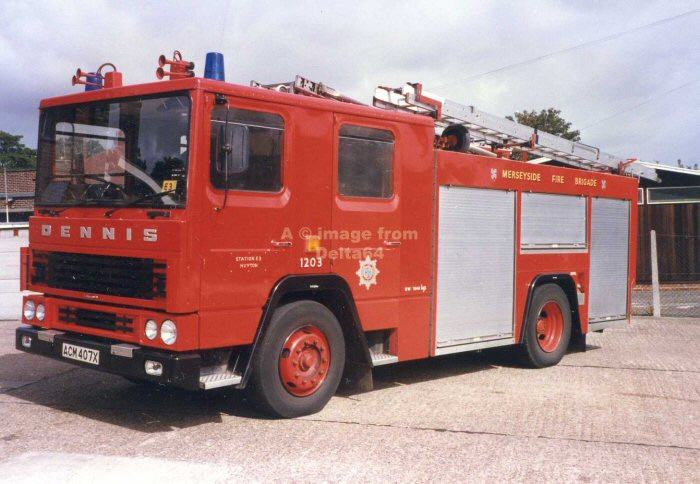 Dennis RS ACM407X was seen in the station yard.
[Copyright picture ~ A. Kent and reproduced with permission.]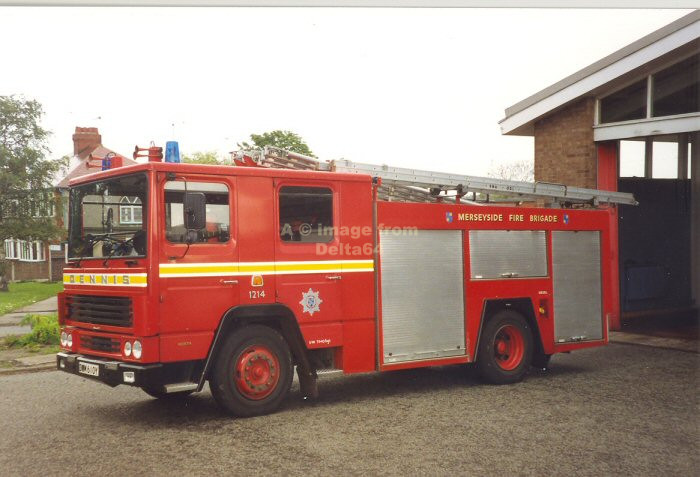 Dennis RS133 DWM610Y was running as a reserve appliance in this picture.
[Copyright picture ~ W. Jopson and reproduced with permission.]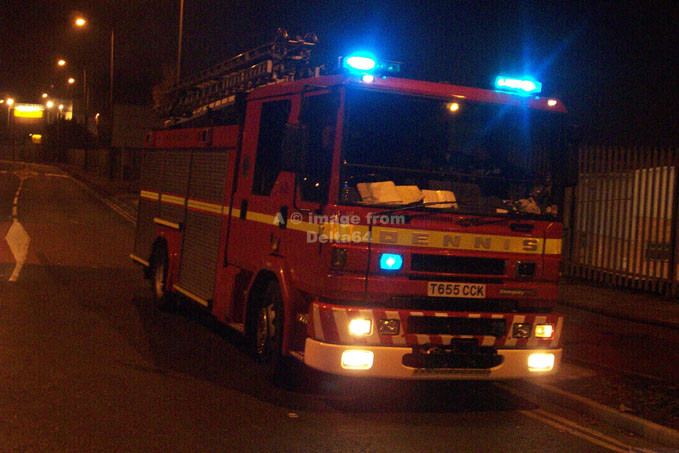 Dennis Sabre T655CCK was seen in Prescot, 9 November 2003.
This appliance has since has its Emergency One bodywork removed.
It now carries TVAC bodywork which can be seen on the Southport page.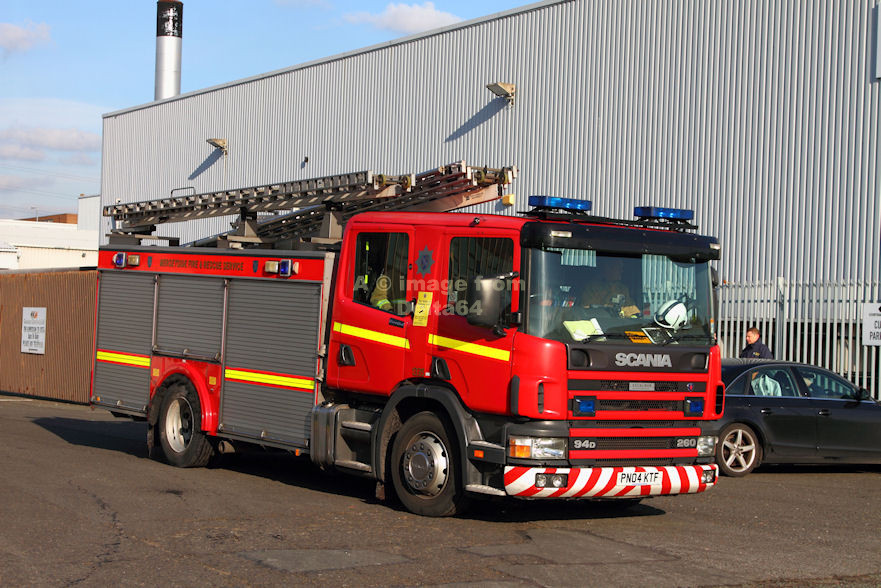 Scania PN04KTF was seen at an exercise in Knowsley, 2 February 2012.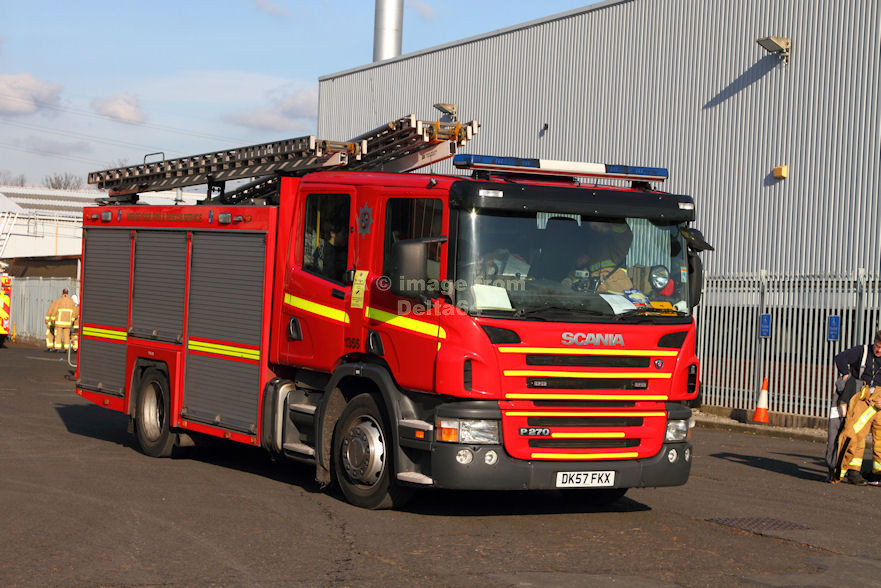 Scania DK57FKX was seen leaving Knowsley after an exercise, 2 February 2012.