MAKE PUMPS 8
BARN FIRE
RATTEN LANE, HUTTON.
8 JANUARY 2013.
Photographic opportunities at this incident were rare, because being in the countryside, the only light available was from Emergency Lighting and from the appliances.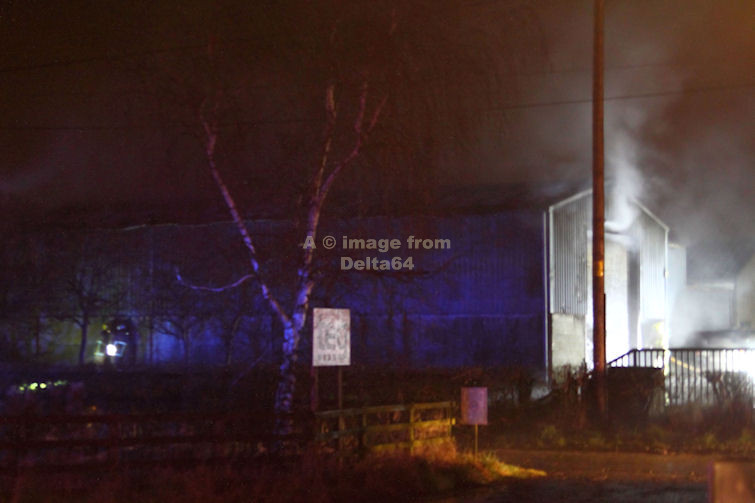 The large barn was heavily smoke-logged. This was a hand-held shot for almost a full second.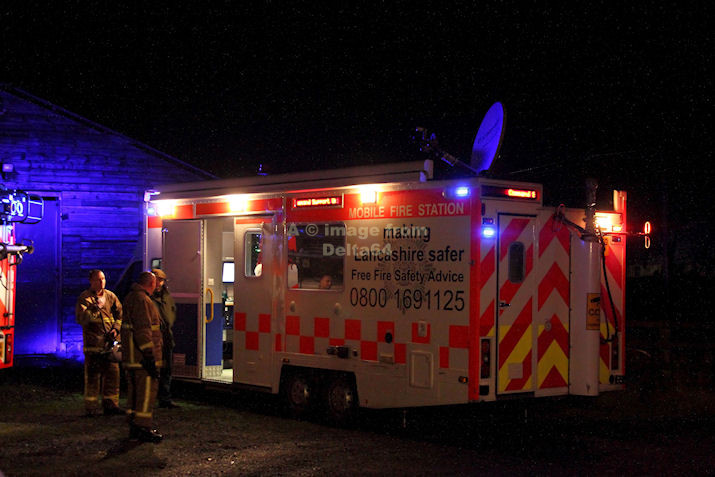 Mobile Fire Station PO60LUP from Blackburn was the Control Point.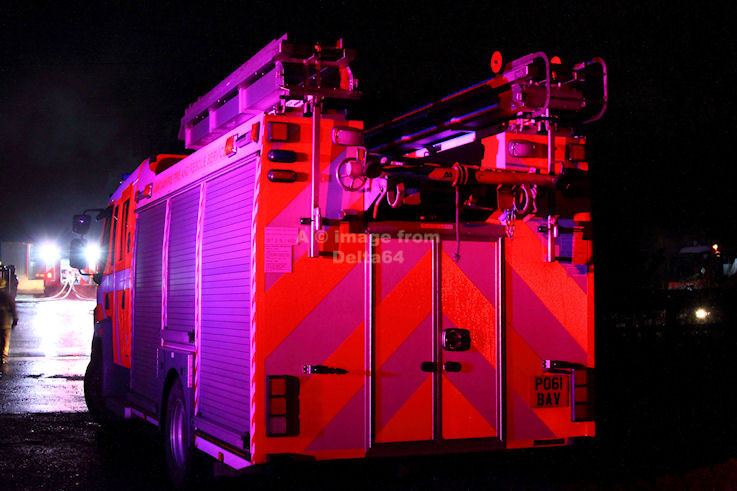 Daf LF PO61BAV from Bamber Bridge illuminated only by the red and blue repeater lights on the Mobile Fire Station.