MAKE PUMPS 6
HOUSE FIRE
QUEEN STREET, WAHLLEY
8 MARCH 2022.
All the pictures on this page remain copyright to Malcolm Nuttall and are reproduced with permission.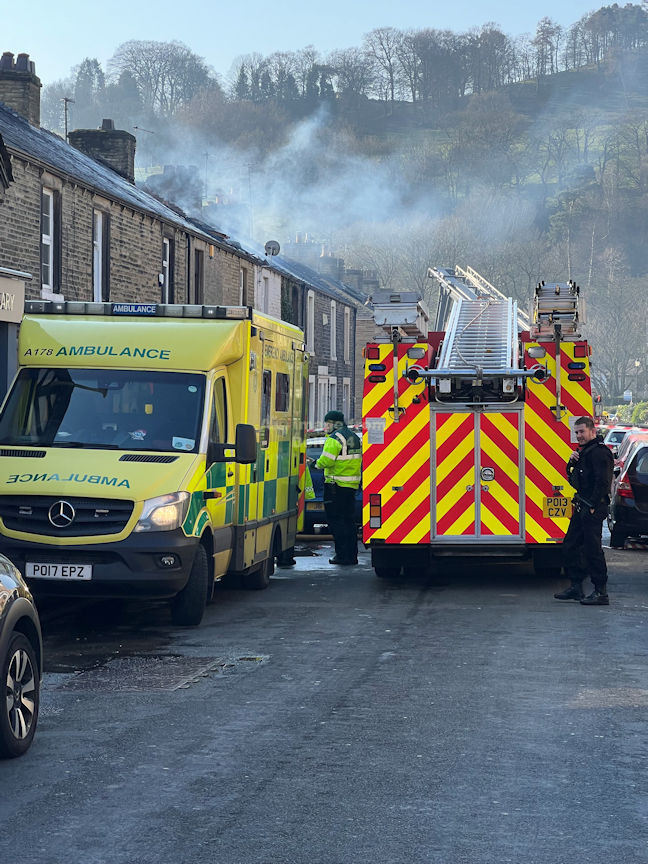 Smoke still rise from the premises with PO13CZV from Colne.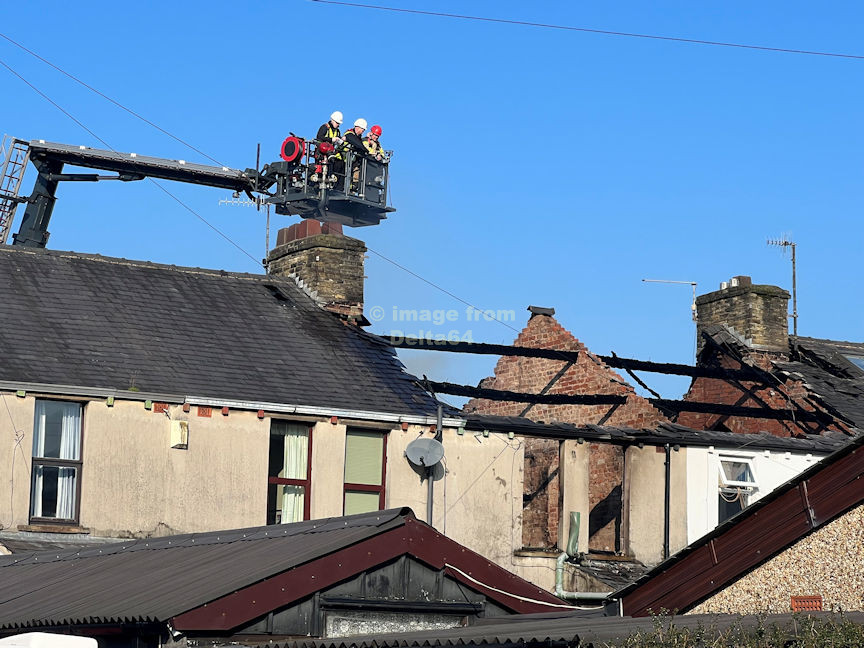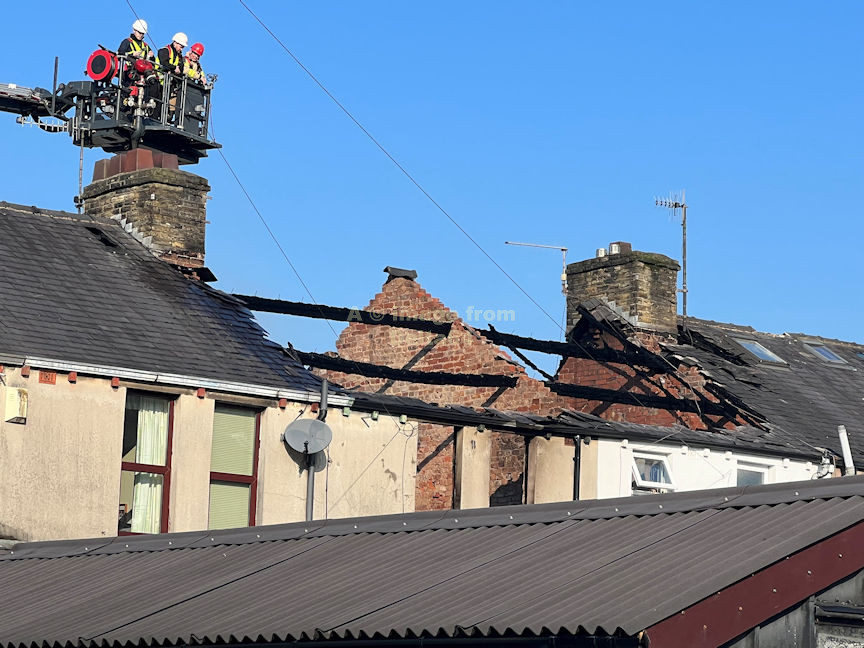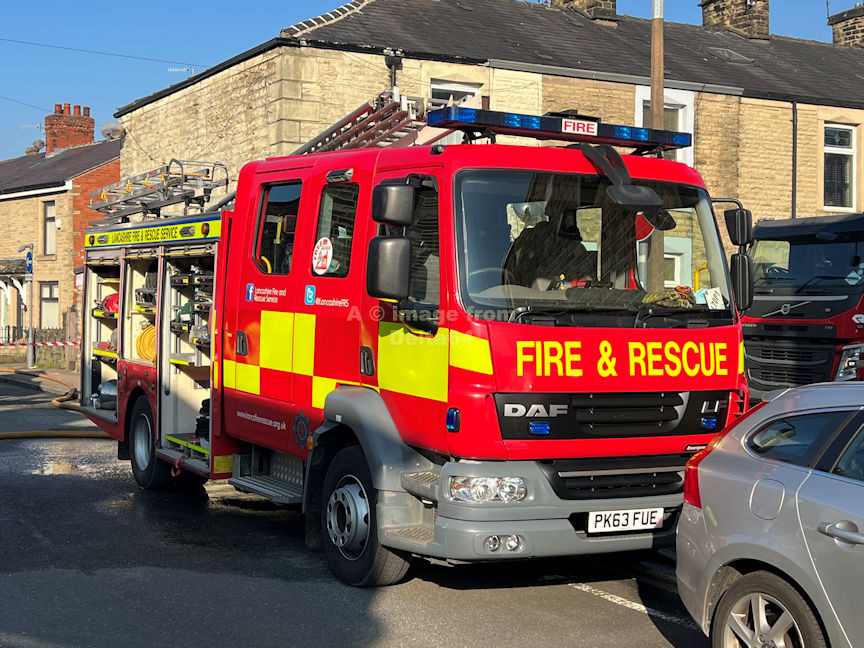 PK63FUE from Hyndburn.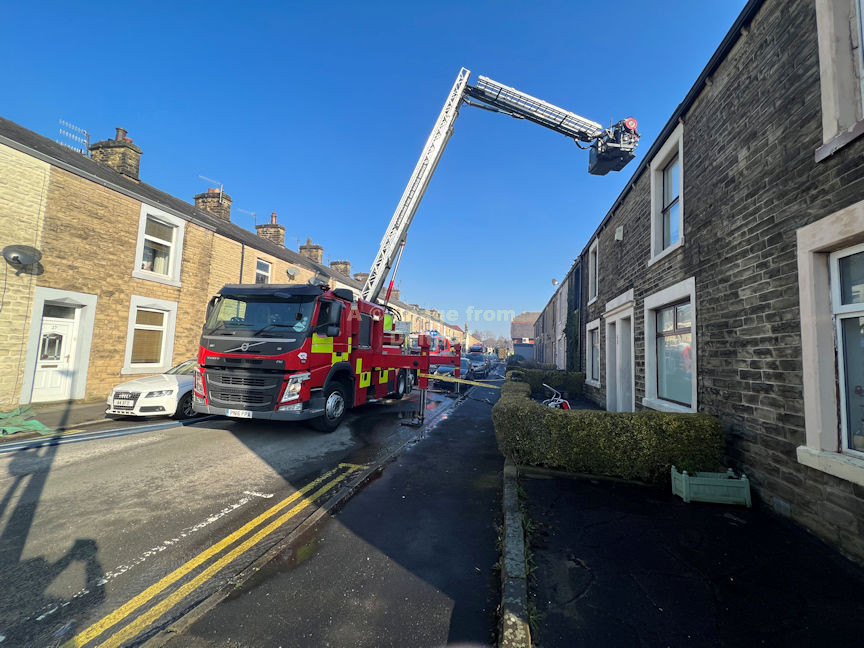 PN16FPA from Hyndburn.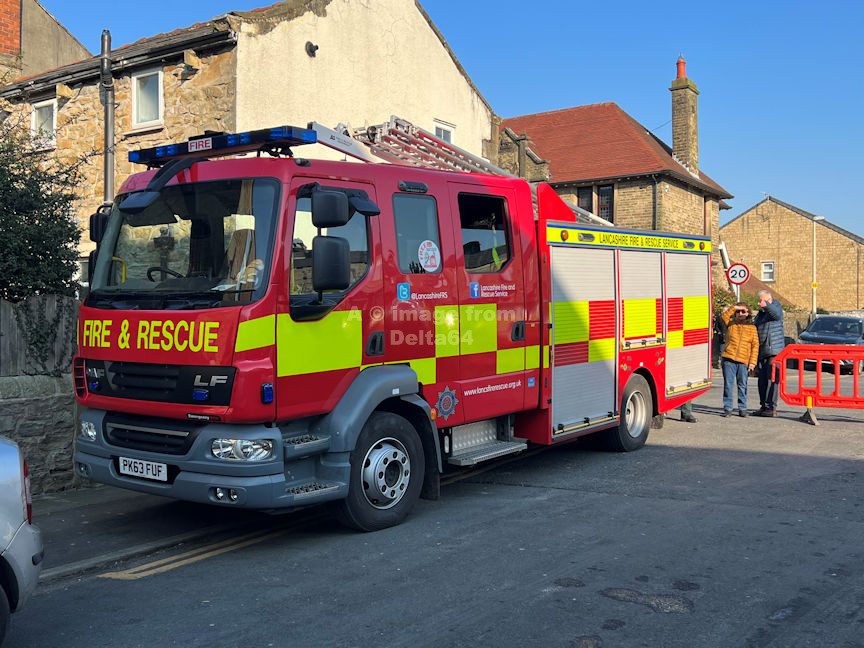 PK63FUF from Clitheroe.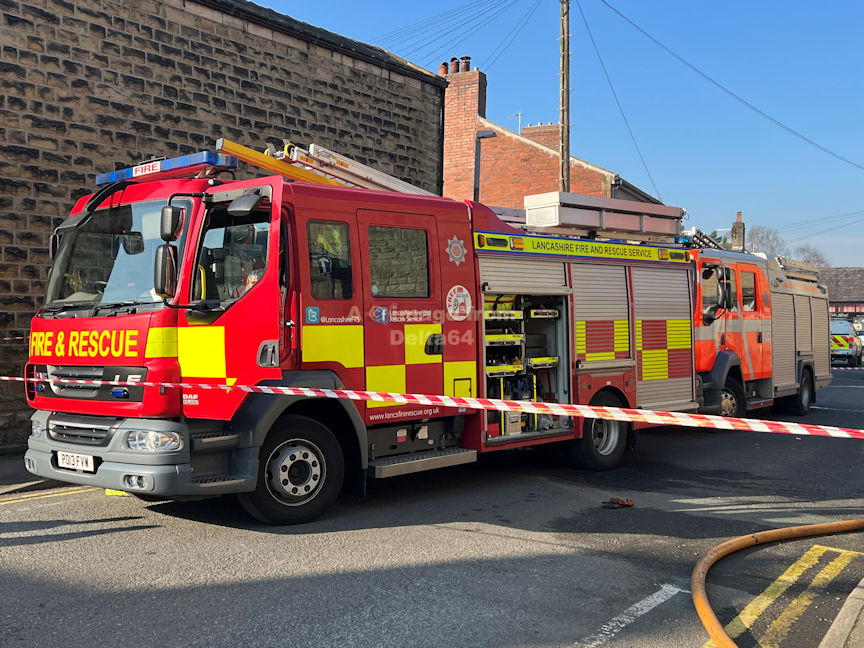 Reserve appliance PO13FVW from Blackburn.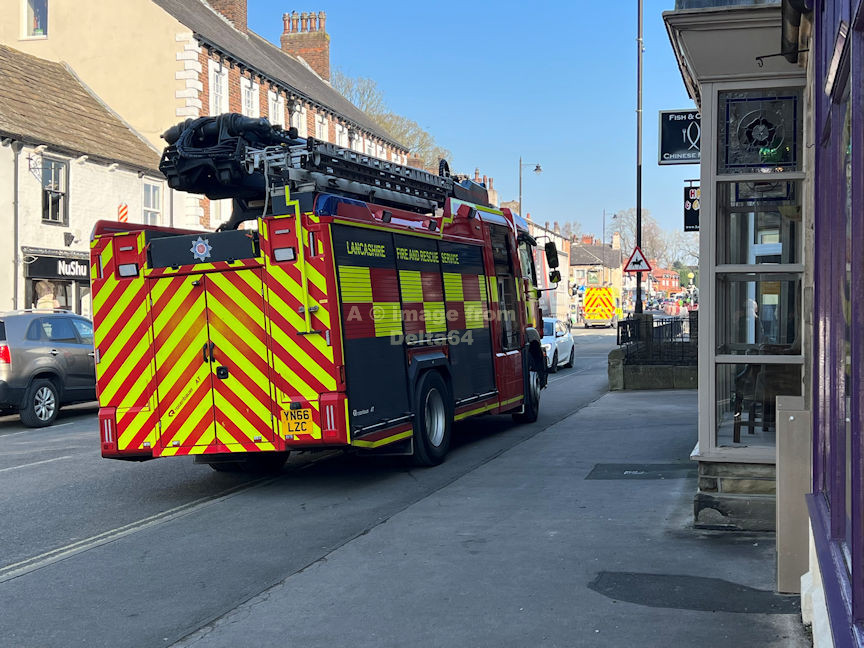 YN66LZC from Blackburn.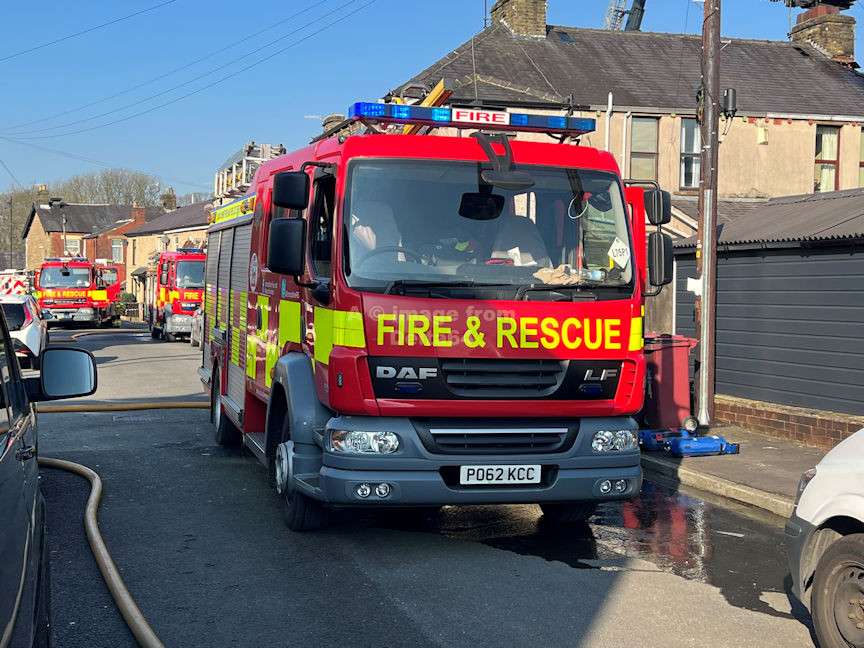 PO62KCC from Haslingden.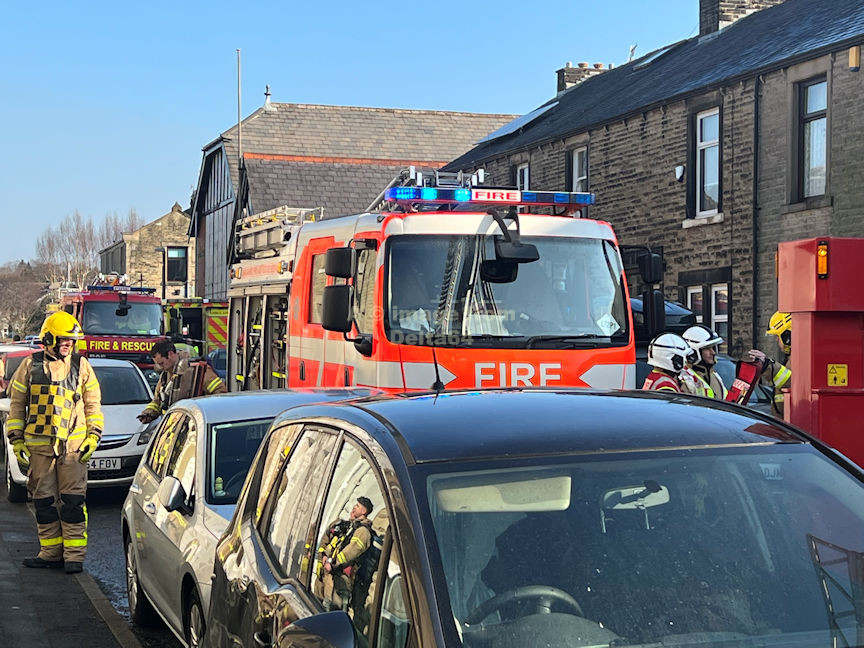 PO61BBF from Great Harwood.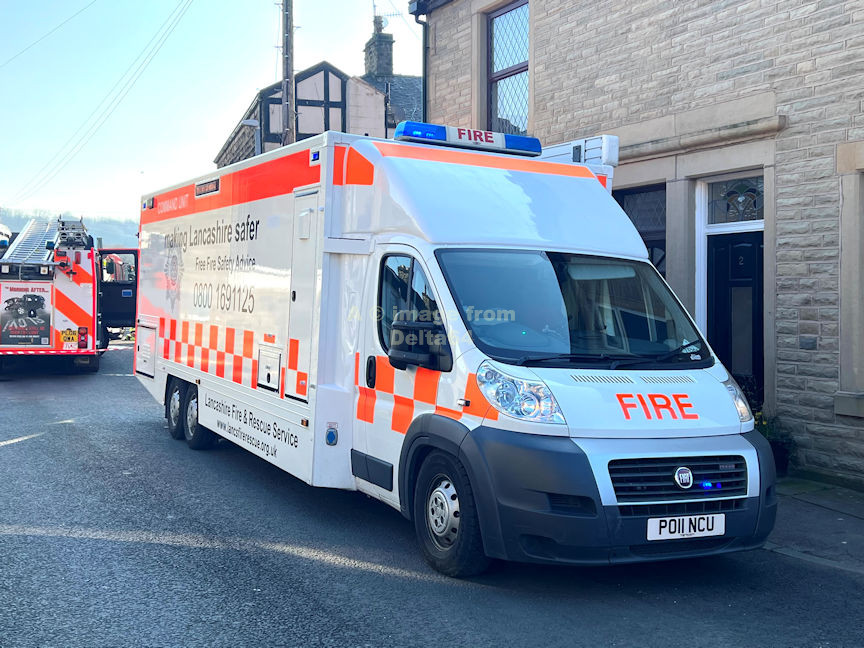 PO11NCU from Fulwood.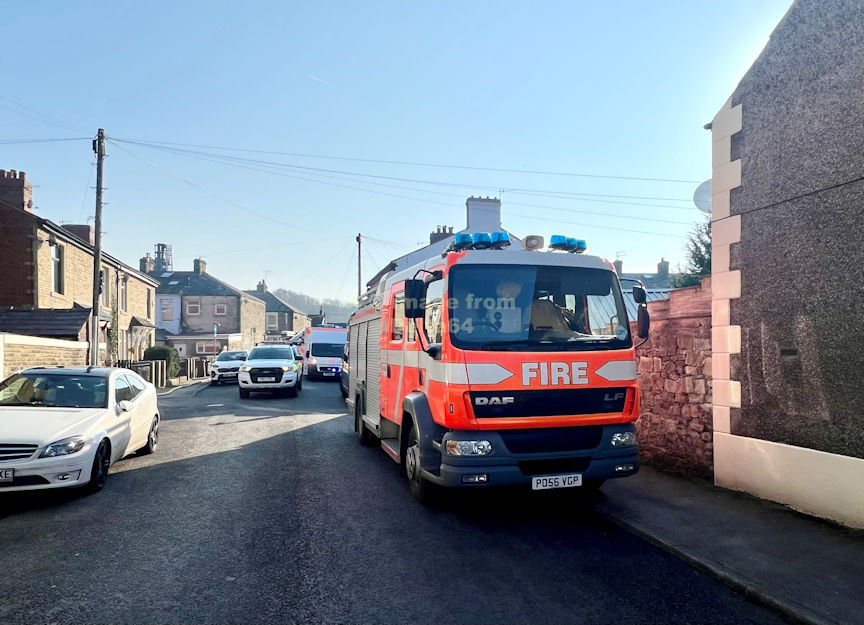 Reserve appliance PO56VGP from Fulwood.