MAKE PUMPS 4
HOUSE FIRE
STUMP CROSS LANE, BOLTON-BY-BOWLAND
27 DECEMBER 2021.
I am most grateful to Malcolm Nuttall for the excellent pictures below. The main light source available was from the appliances headlights and blue lights! As well as the appliances shown, there was one each from Barnoldswick and Clitheroe Fire Stations. Copyright remains with Malcolm.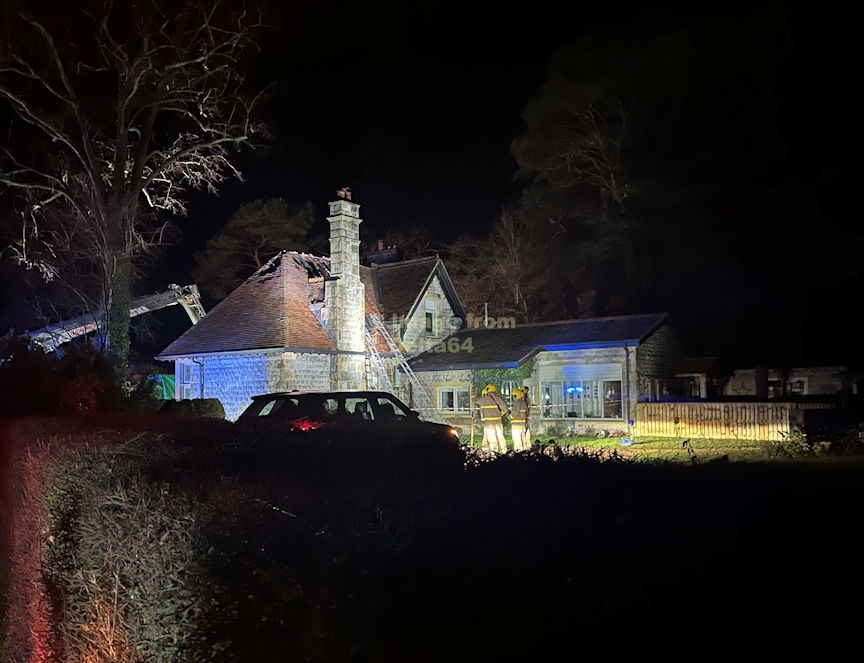 According to the Lancashire Fire & Rescue website, the fire was through the roof when the first appliance arrived.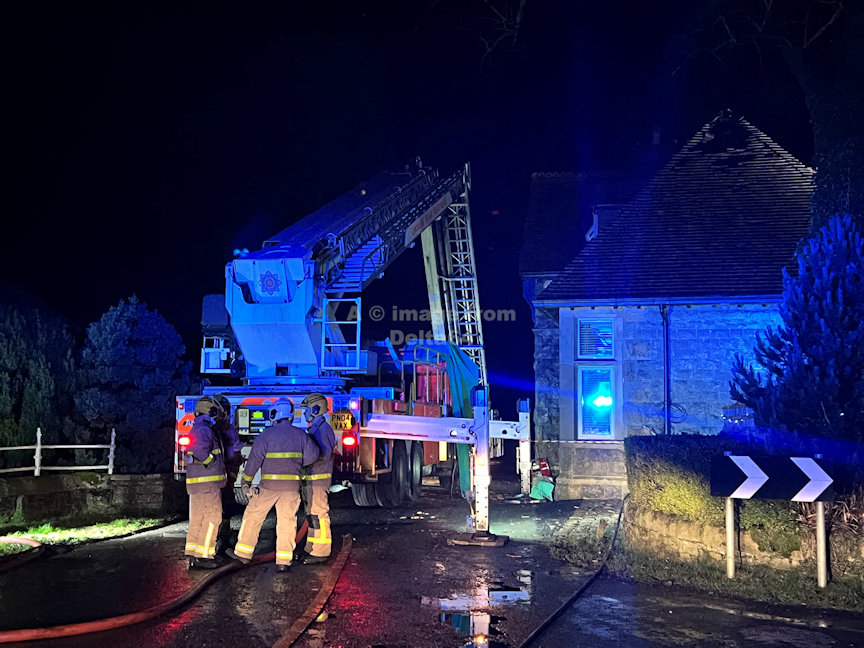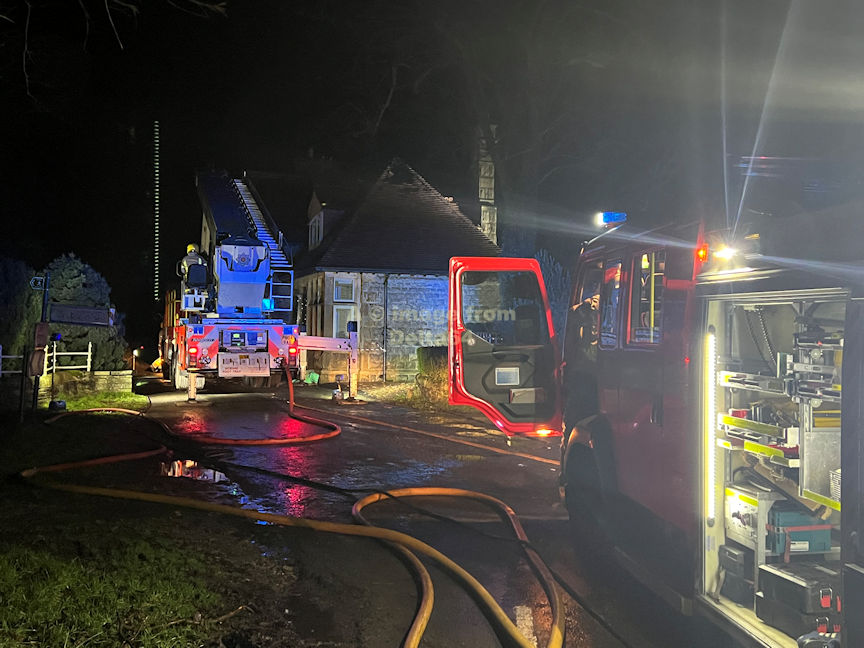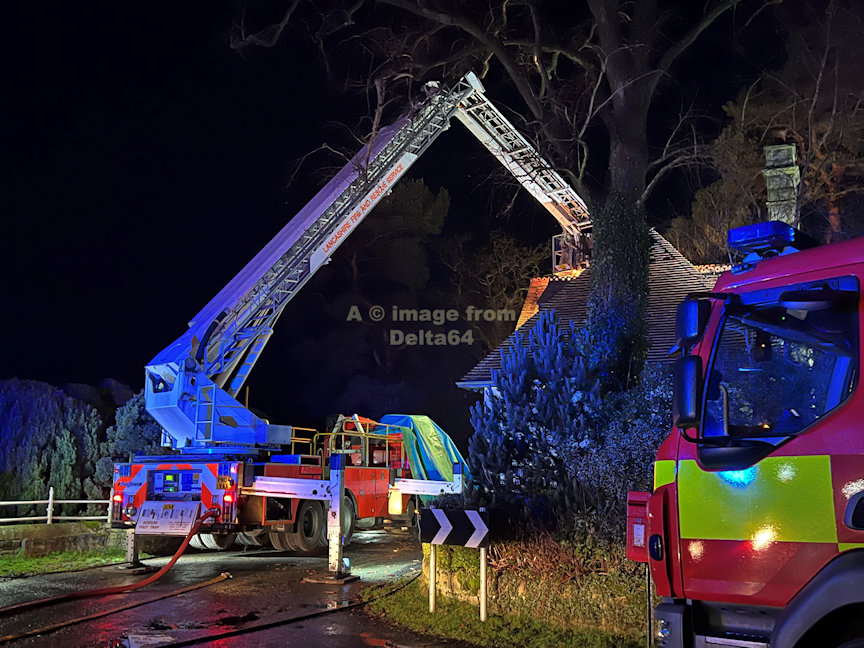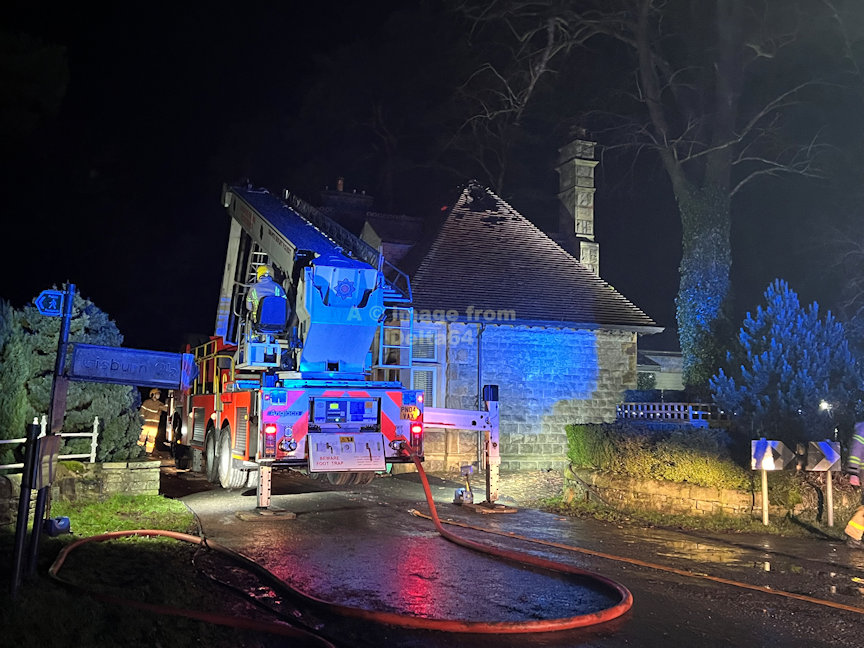 PN04VAX from Preston.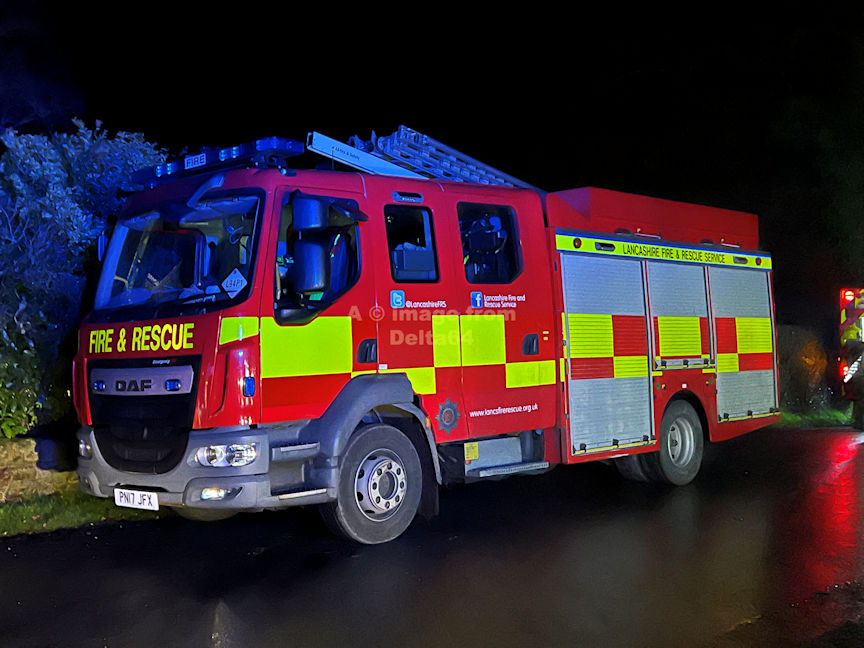 PN17JFX from Nelson.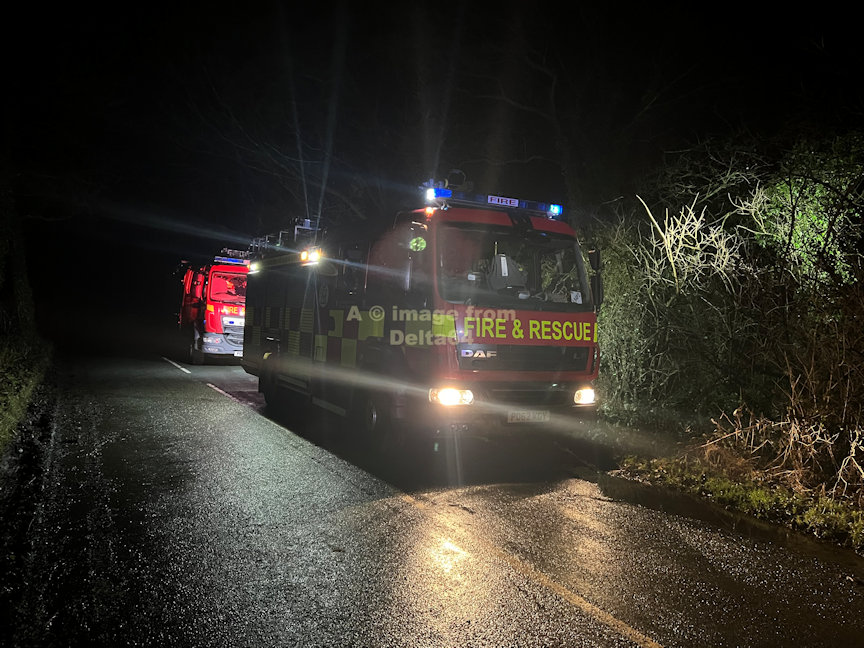 PO62KGY from Nelson.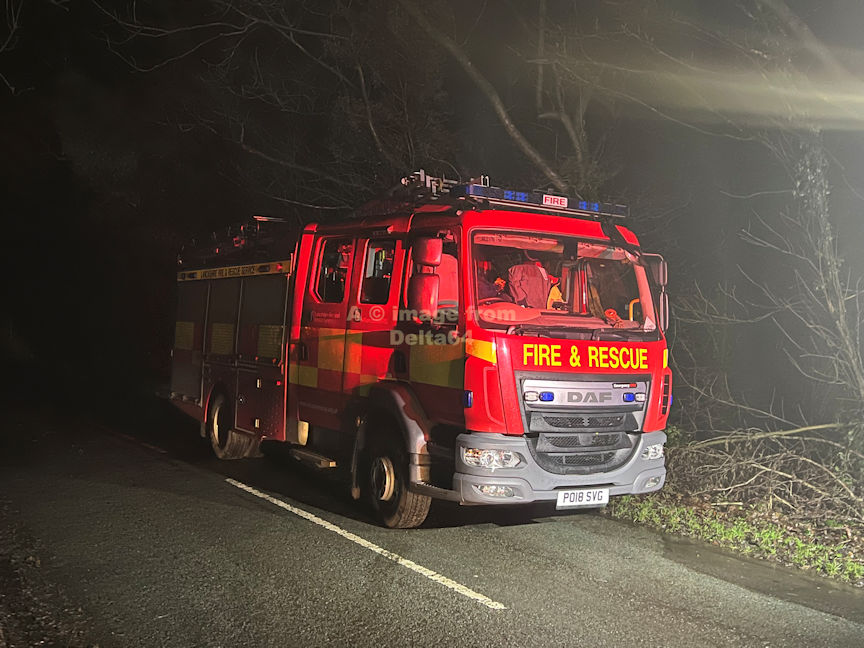 PO18SVG from Preston.