W3 HESWALL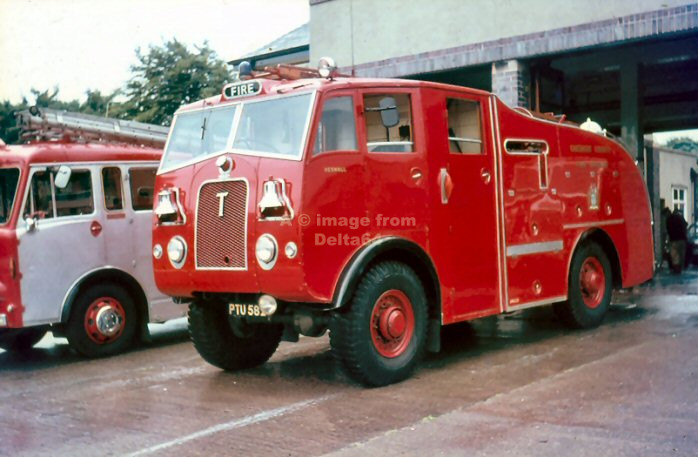 Thornycroft Nubian 4x4 PTU582, one of six such appliances operated by Cheshire.
[Copyright pictures ~ N. Glover and reproduced with permission.]
This ex-Cheshire Dennis F12 pump escape RMB633 became No.1000 in Merseyside Fire Brigade in 1974.
It was subsequently donated to the Merseyside Fire Museum, and named 'Sid Rankin' after the former Chief Fire Officer.
Additional pictures of this appliance may be found on the Congleton page.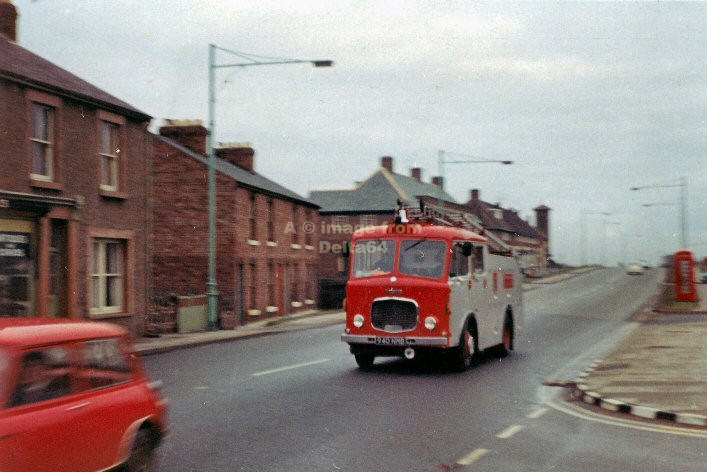 Dennis F24 940NMB passing at speed.
[Picture courtesy MF&RS and reproduced with permission.]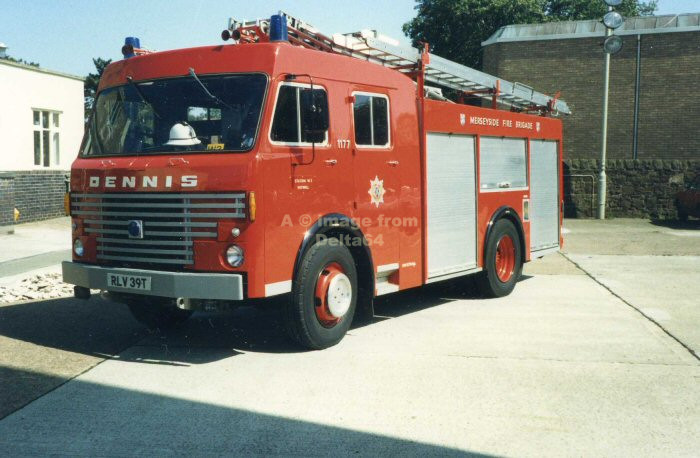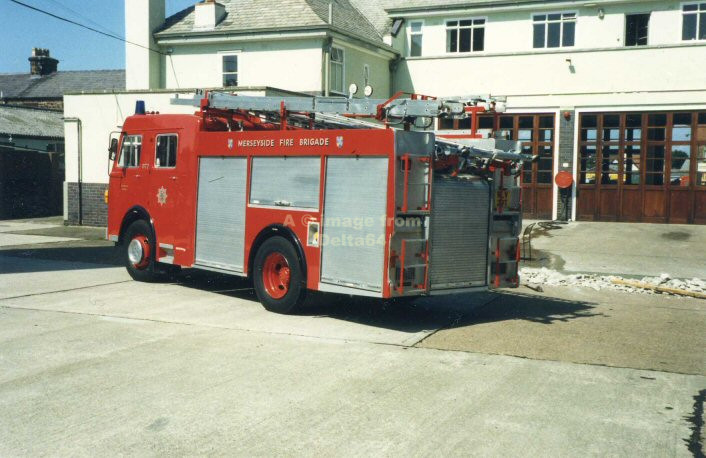 Front and rear views of Dennis R RLV39T in the station yard.
[Copyright picture ~ A. Kent and reproduced with permission.]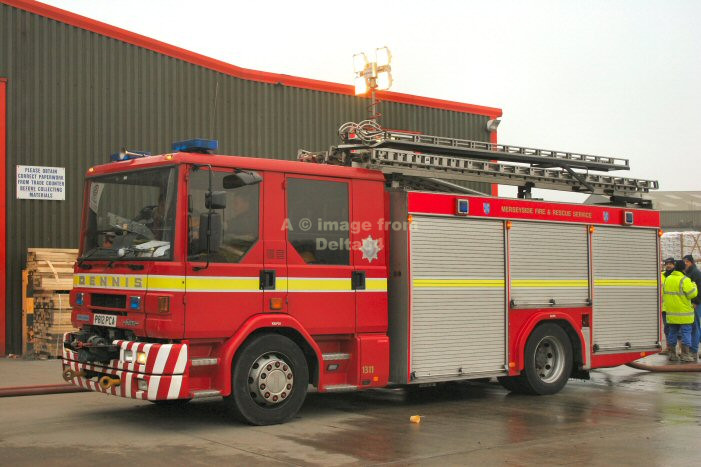 Originally based here, the unique Excalibur bodied Sabre P812PCA was seen in Newton-le-Willows, 1 February 2006.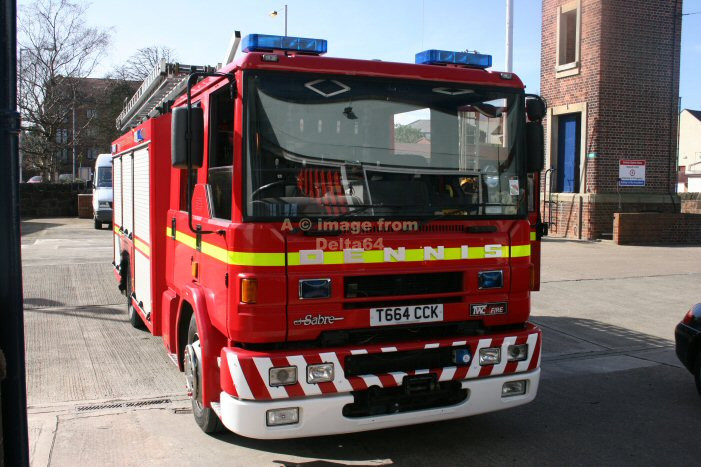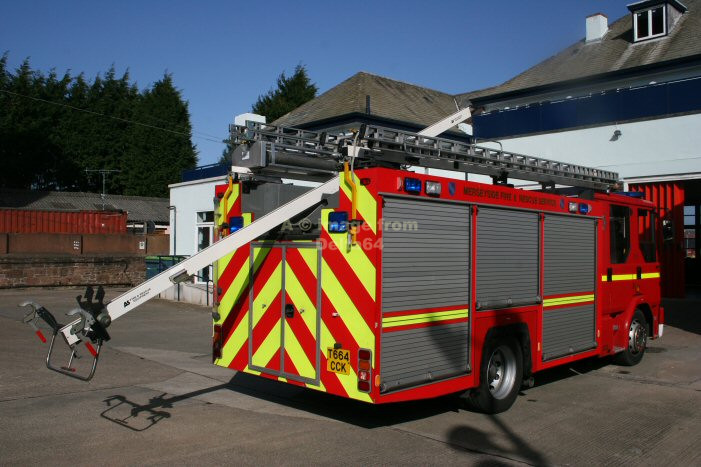 Rebodied by TVAC, Dennis Sabre T664CCK was seen in the station yard during drill, 7 March 2007.
[A picture of this appliance with its Emergency One body appears on the Wallasey Library page.]