MAKE PUMPS 8
HARD DAY'S NIGHT
NORTH JOHN STREET, LIVERPOOL
14 FEBRUARY 2013
My sincere thanks to Andy Daley for all the pictures on this page. All pictures remain copyright to Andy and are reproduced with permission.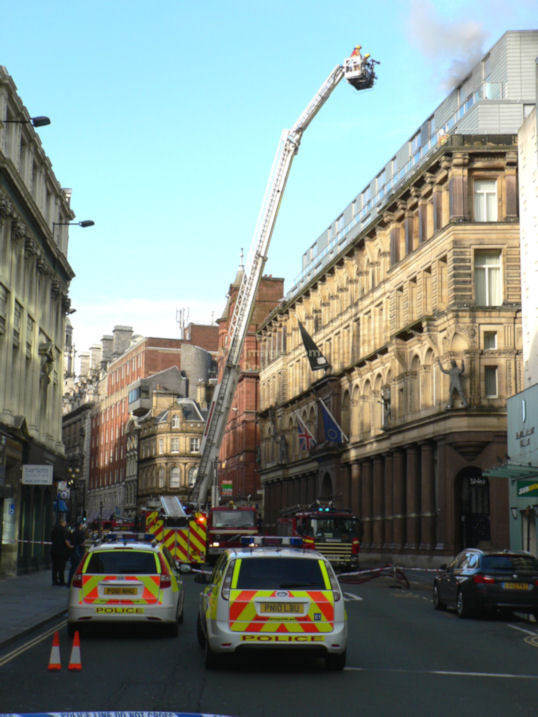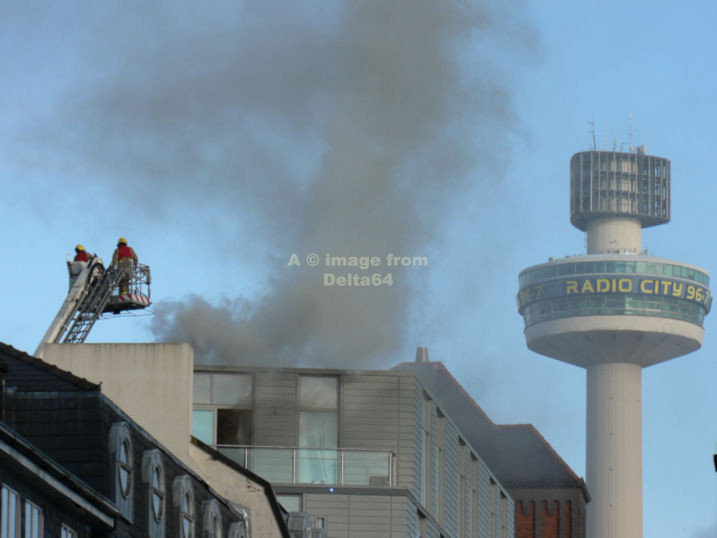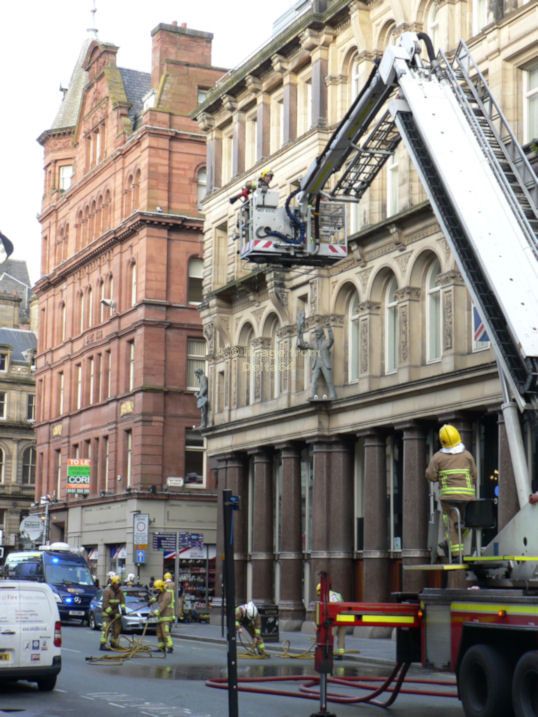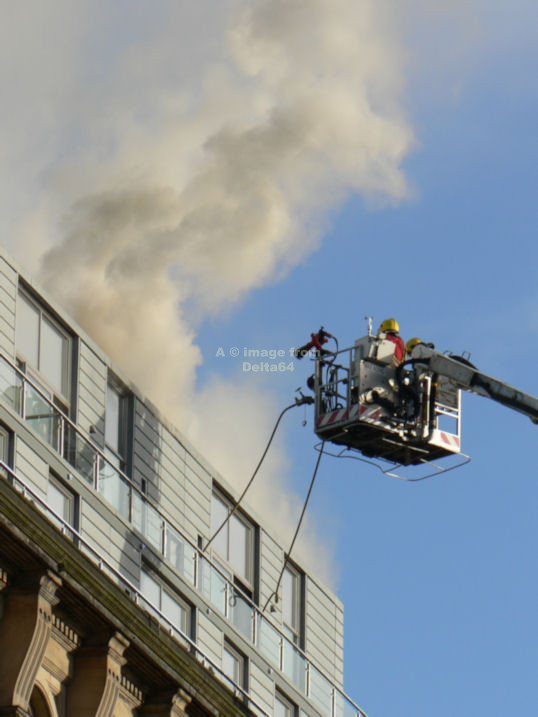 Four shots of the incident.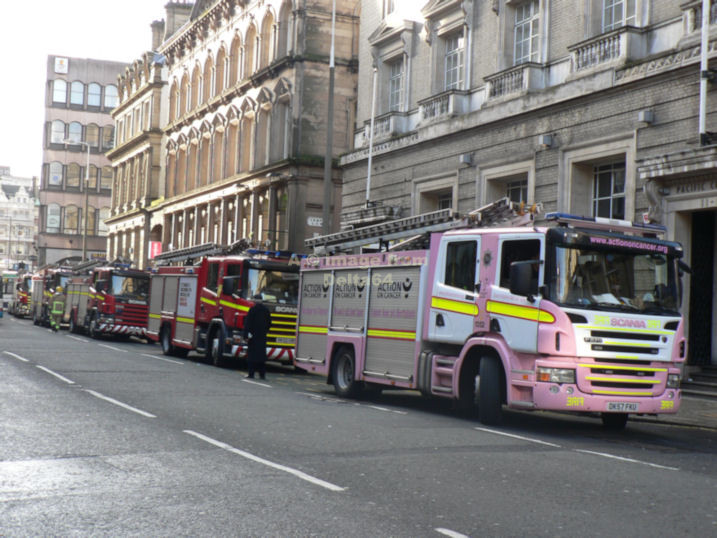 Line up of some of the appliances in attendance.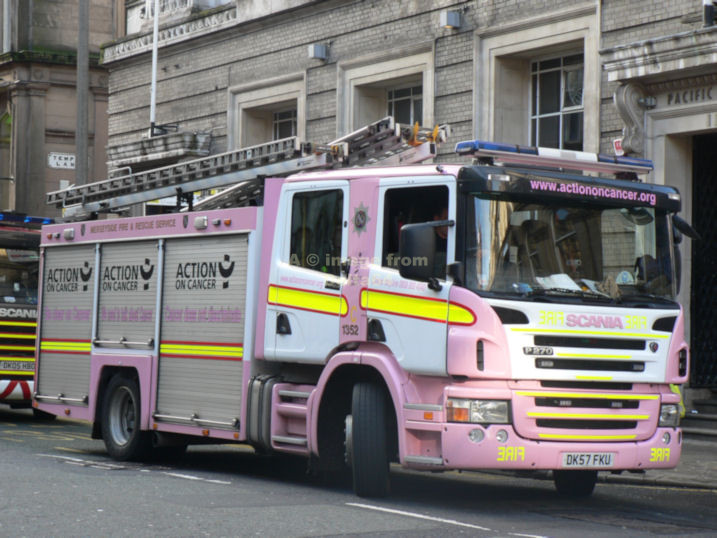 Scania DK57FKU from Kensington.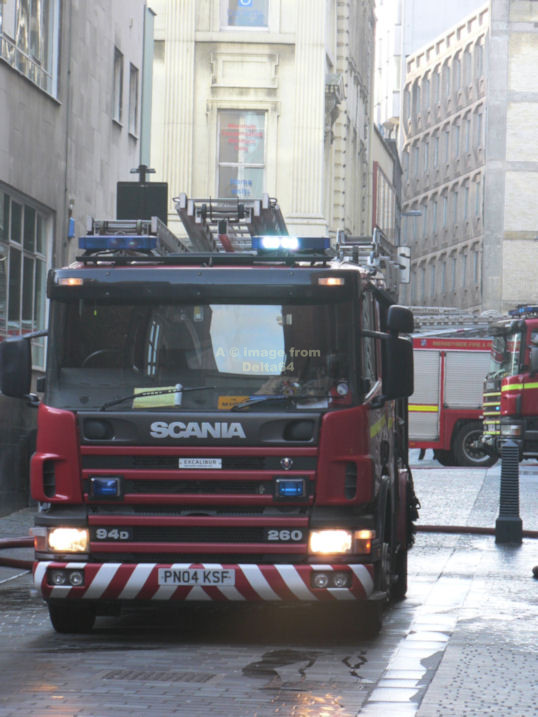 Scania PN04KSF from Upton.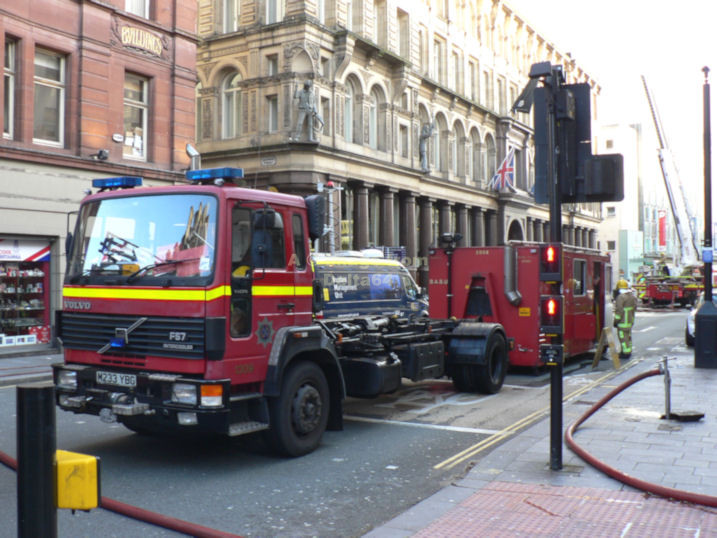 Volvo Prime Mover M233YBG with the BA Support Unit pod from Kirkdale.