G22 CHEADLE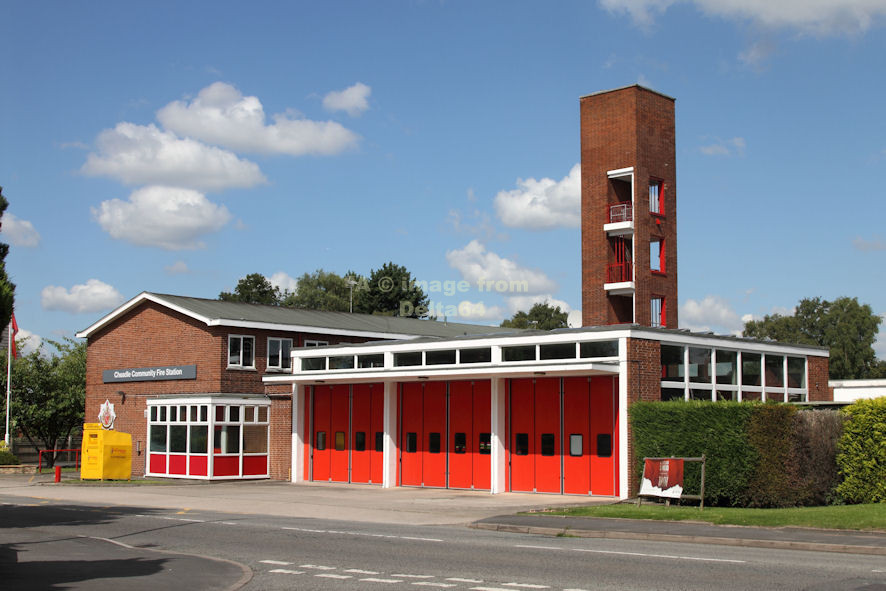 7 August 2015.
Location : Turves Road, Cheadle Hulme
Status : Wholetime
Allocation : 1 Pump, 1 PM with HRU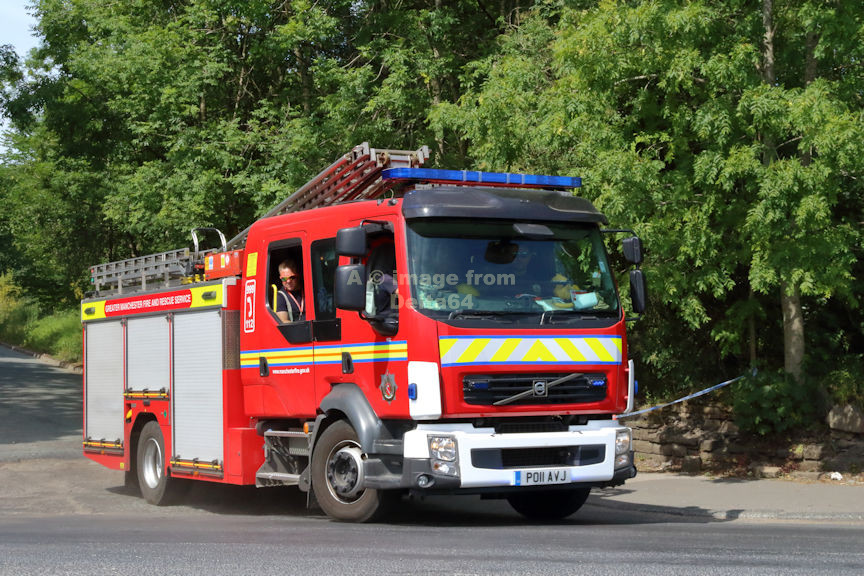 Volvo PO11AVJ was seen coming off Winter Hill on to Chorley Old Road, Horwich, 1 July 2018.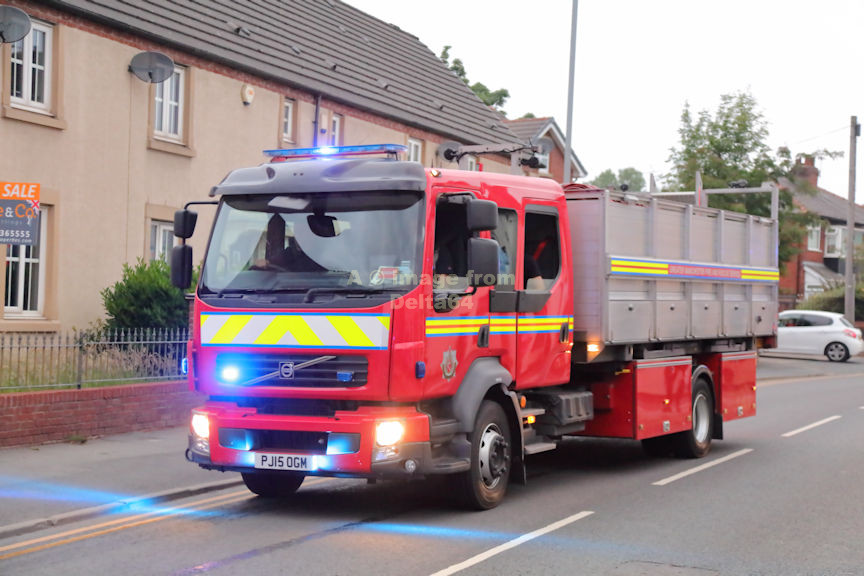 Volvo Prime Mover PJ15OGM with HRU was seen at a large fire in Westhoughton, 9 June 2020.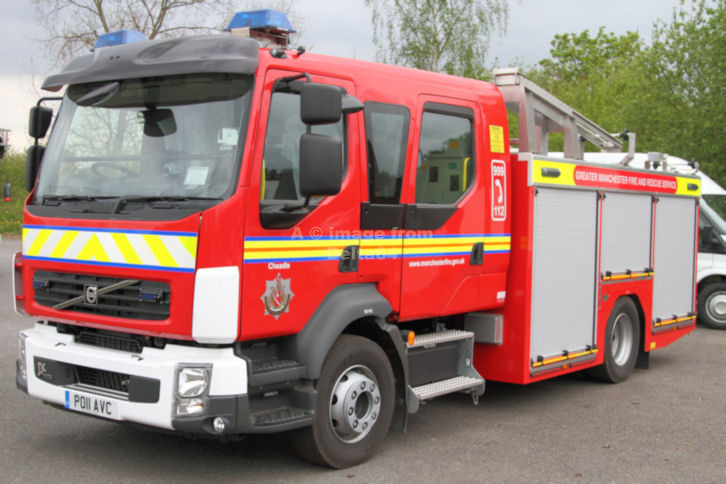 And what might have been! Volvo PO11AVC was originally intended to go Cheadle but was subsequently allocated to Bury and then to Rochdale.
It was seen at Leigh T.S.C., 26 April 2011.