MAKE PUMPS 4 ~ HPV 2
GEORGE & DRAGON PUBLIC HOUSE
ELLIOTT STREET, TYLDESLEY
4 MARCH 2011.
I received a call for the SACU just before 0100. As I wasn't the driver, I went straight to the incident, about 10 minutes from my home, and took most of the pictures below whilst awaiting the arrival of SACU 'B' from Salford.
PLEASE NOTE: All pictures were taken from OUTSIDE the safety cordons.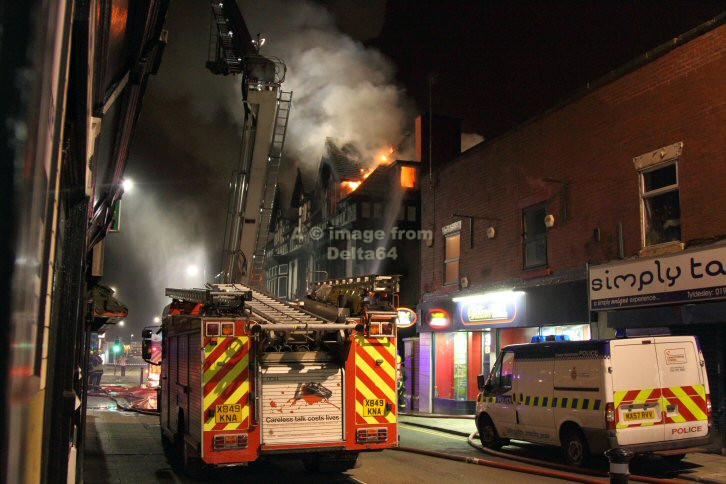 Volvo X849KNA was running as a reserve from Hindley.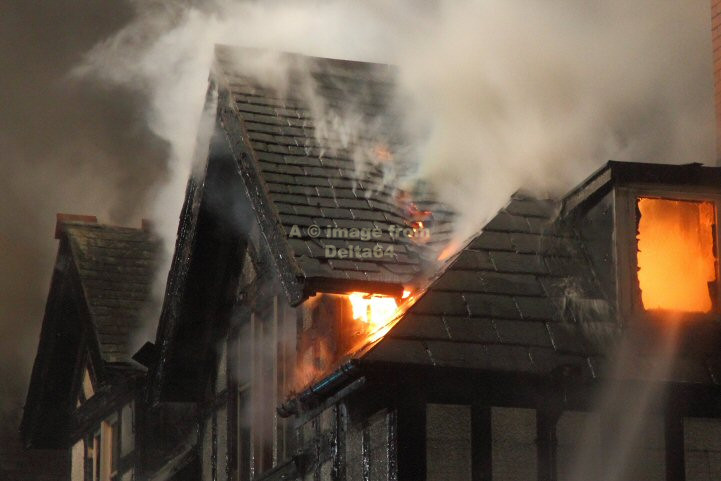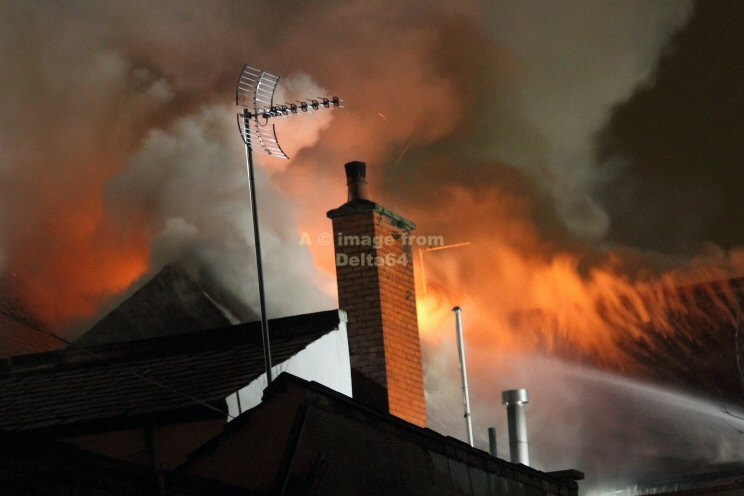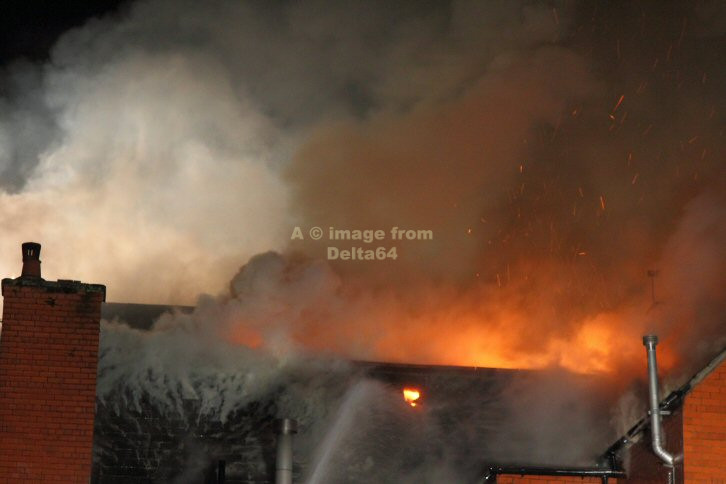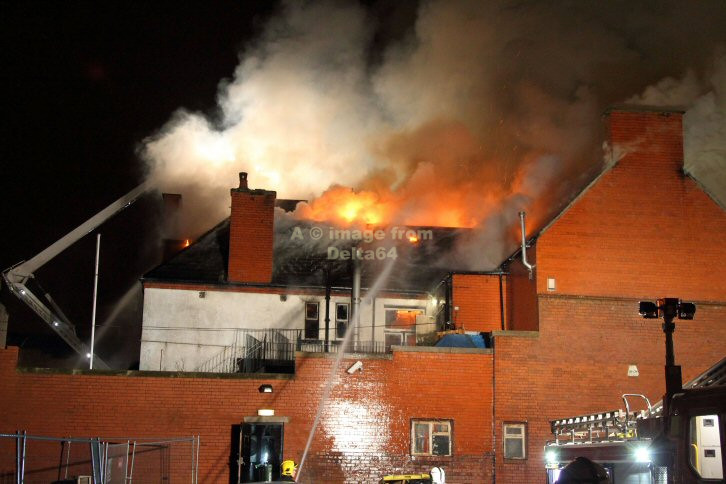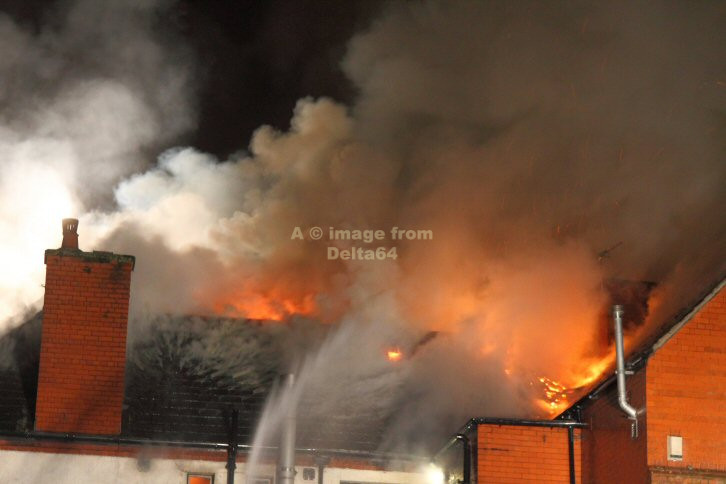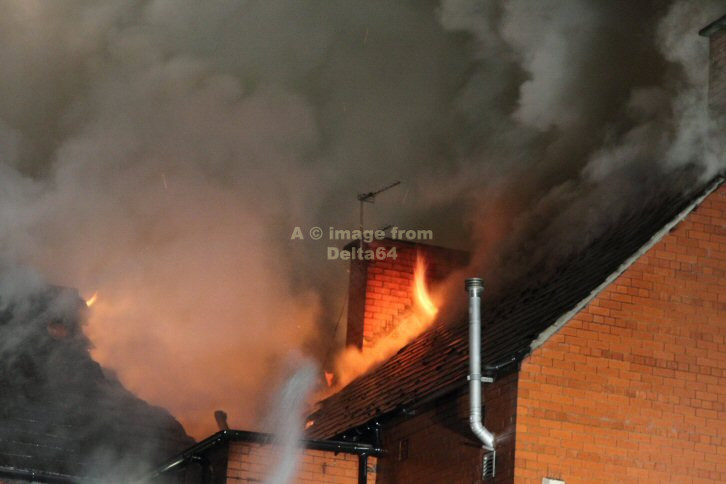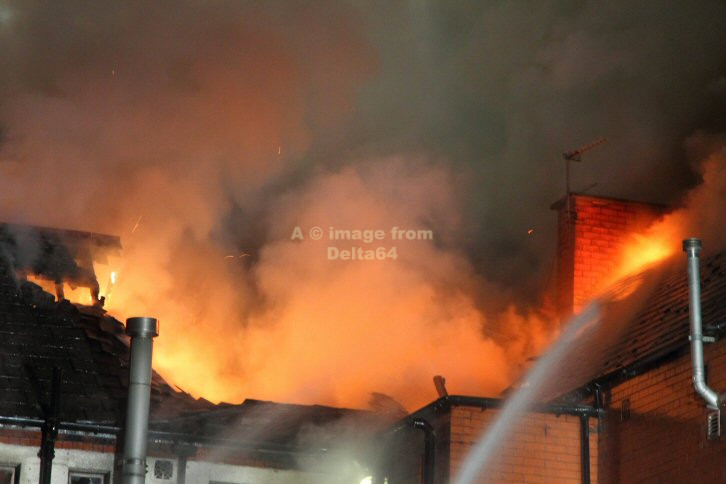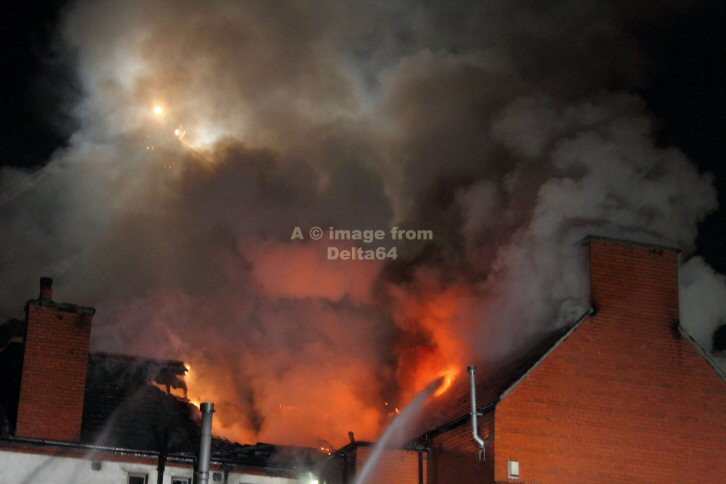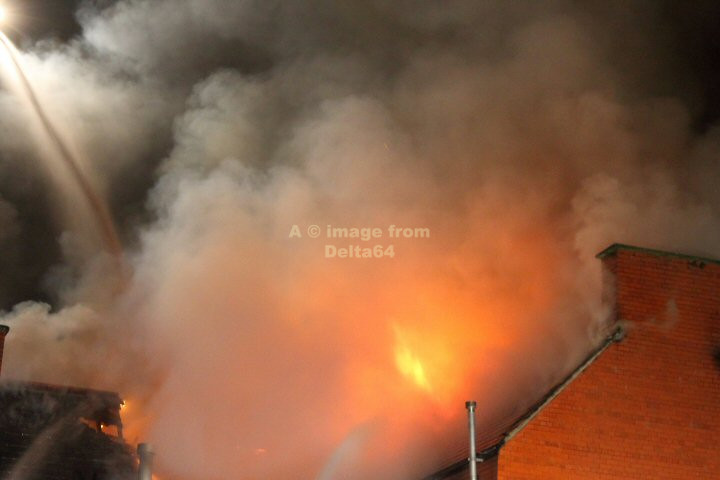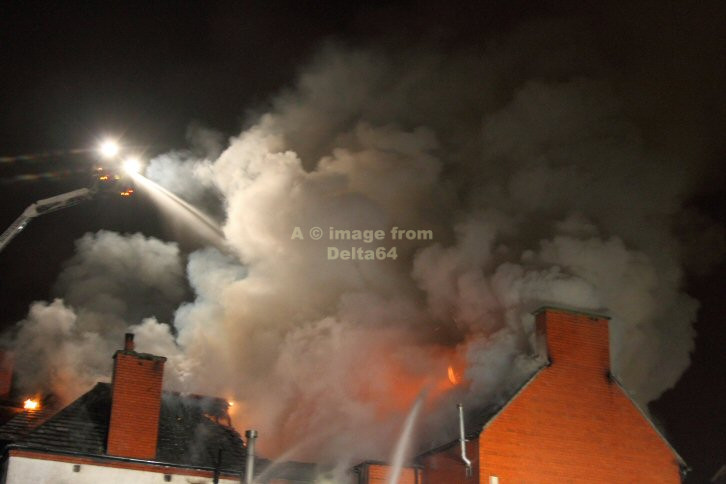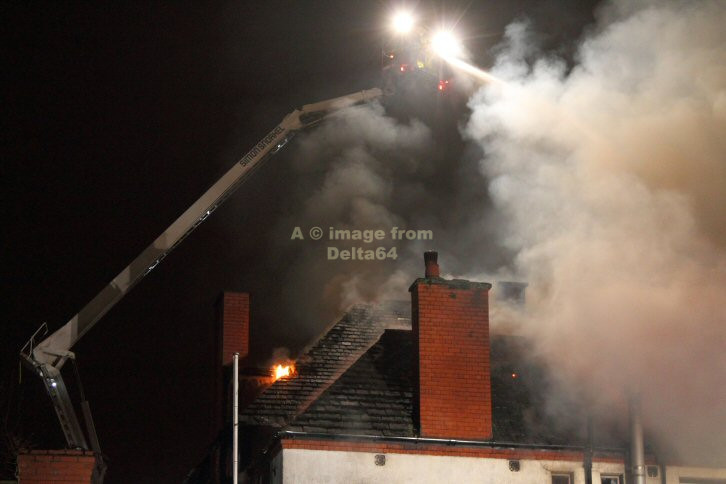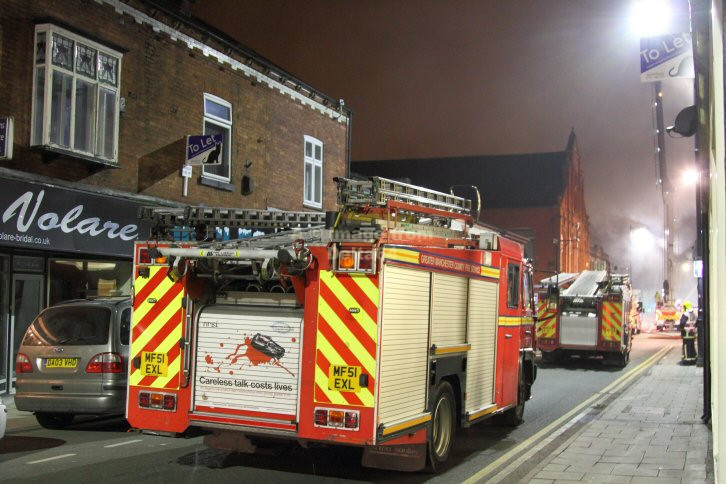 Although the OSU was from Atherton, MF51EXL was the support pump from Hyde.
A pump from Bolton is in front, with the HPV from Leigh in the distance.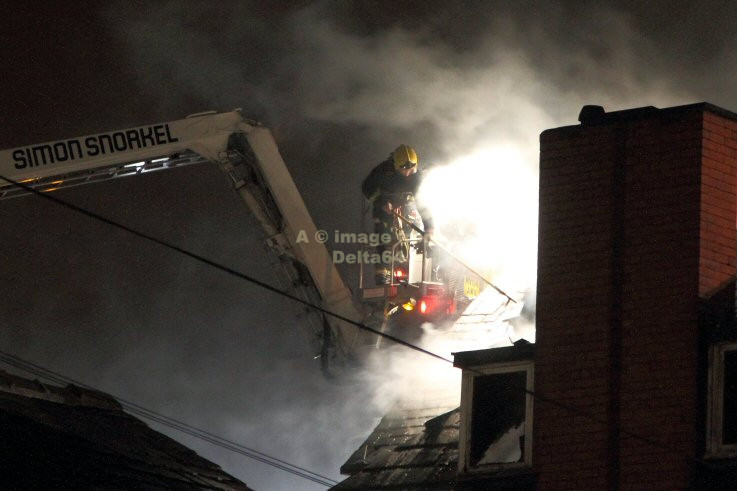 The HPV from Leigh was sited at the front of the building.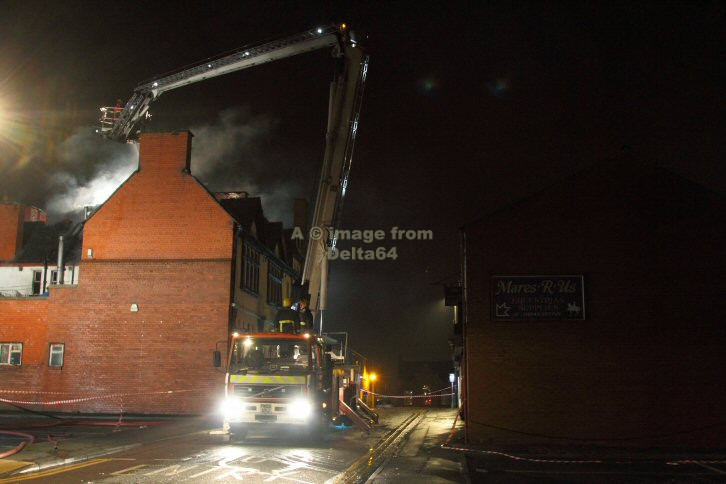 HPV PN05UVJ came from Bolton when the incident went to Make HPVs 2, and was sited at the rear of the building.