GARDENVALE FOODS
RUNCORN
MAY 1974
Runcorn Fire Station was not affected directly by the local government changes of 1974. It was previously in Cheshire County and remains so.
The pictures below show a 20 pump incident at a food factory in Runcorn just after the 1974 changes, which brought on a variety of appliances. This incident was visible from my home some 15 miles away. One of the products involved was cooking lard, which as it ran down the streets congealed, giving the local authority quite a cleaning headache!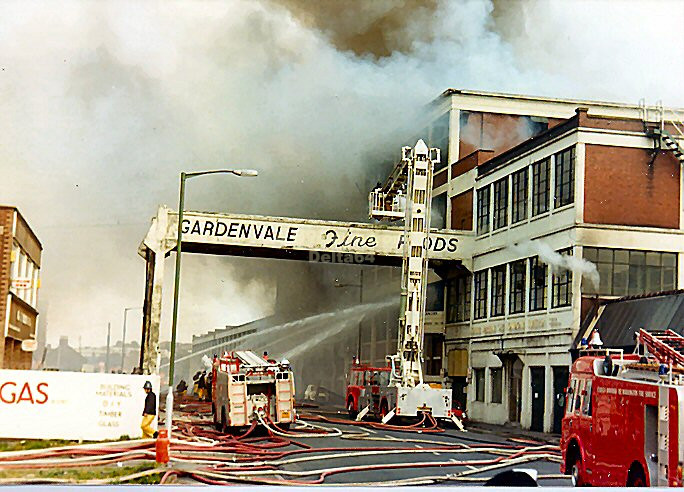 The appliance nearest the camera is a former Warrington Borough appliance.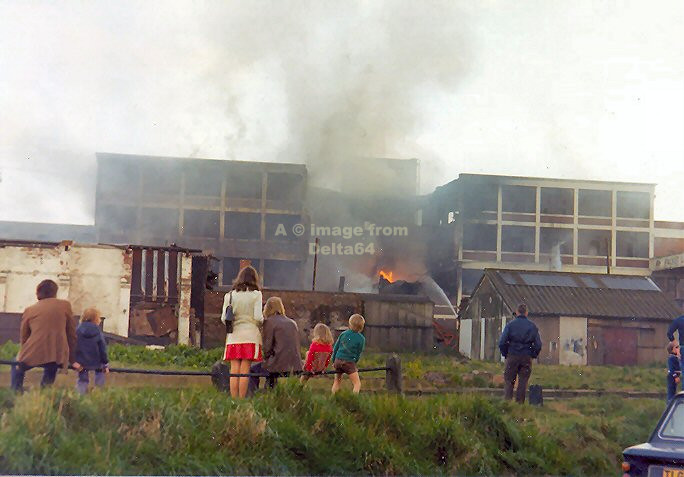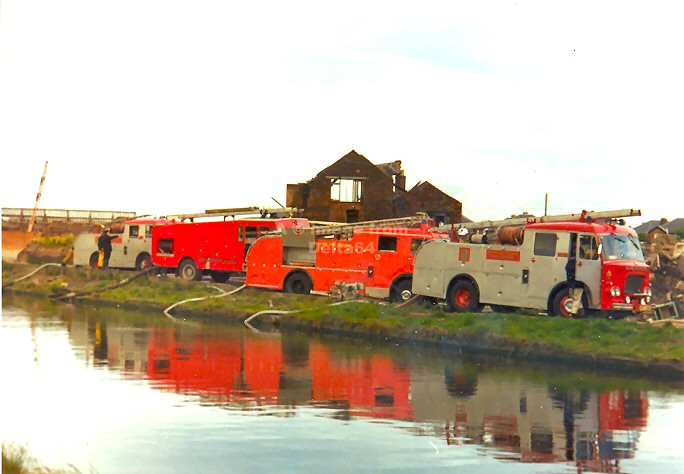 Two 'county' pumps contrast with a 'Red Goddess' from Warrington
and a former City of Chester appliance.