MAKE PUMPS 10
FLEETWOOD PIER
9 SEPTEMBER 2008
The first 3 pictures show the fire in the very early stages and are copyright to Mark Hopton and are reproduced with permission.
The remaining pictures are my own and were taken between 0730 and 1445.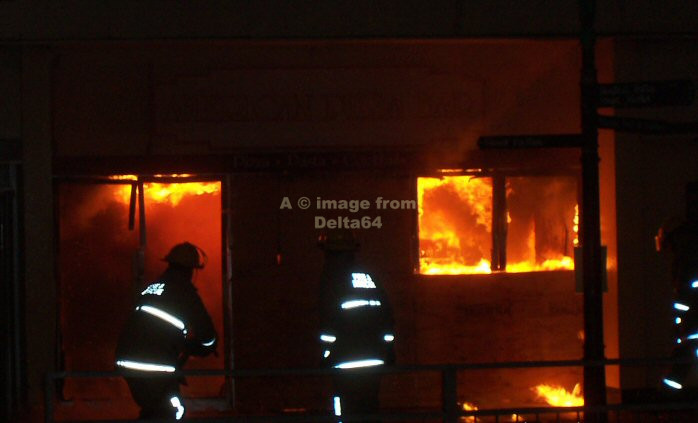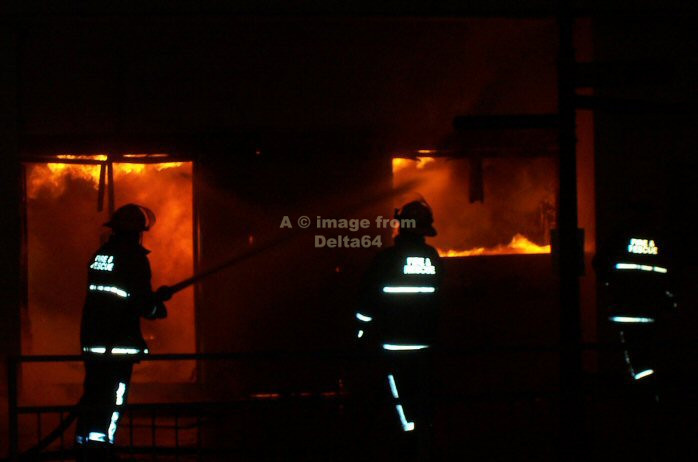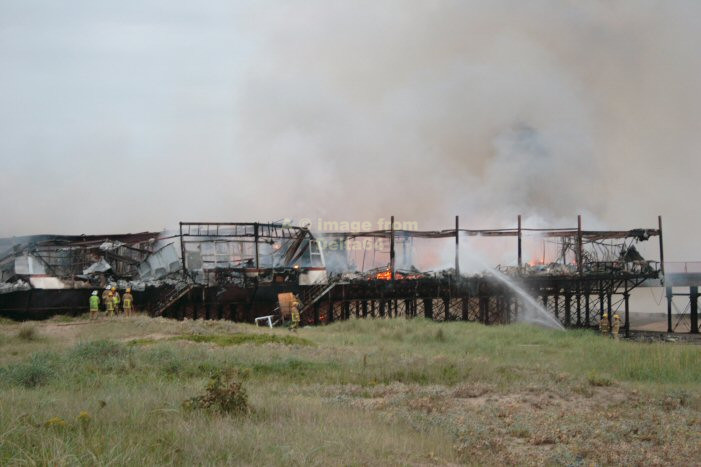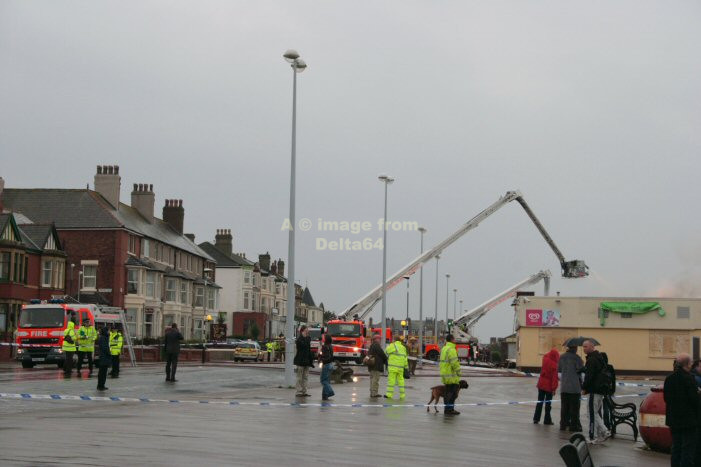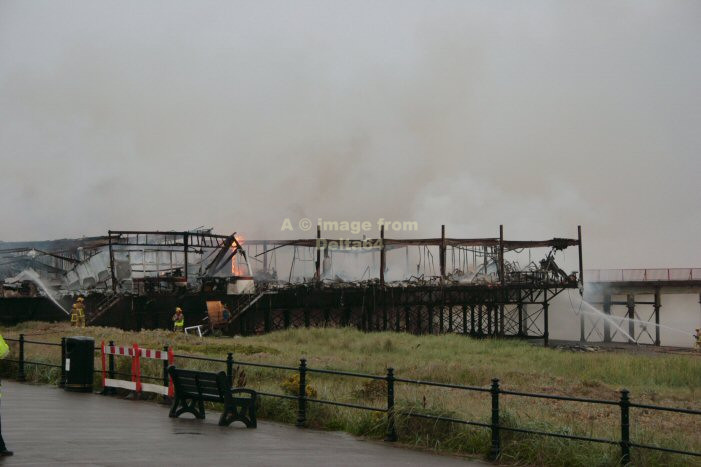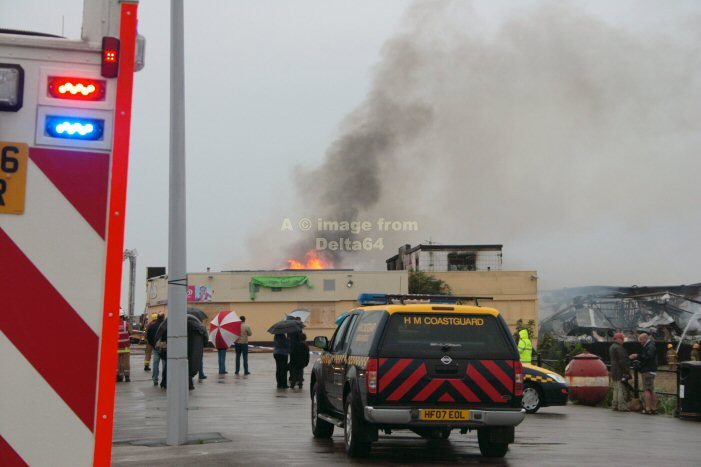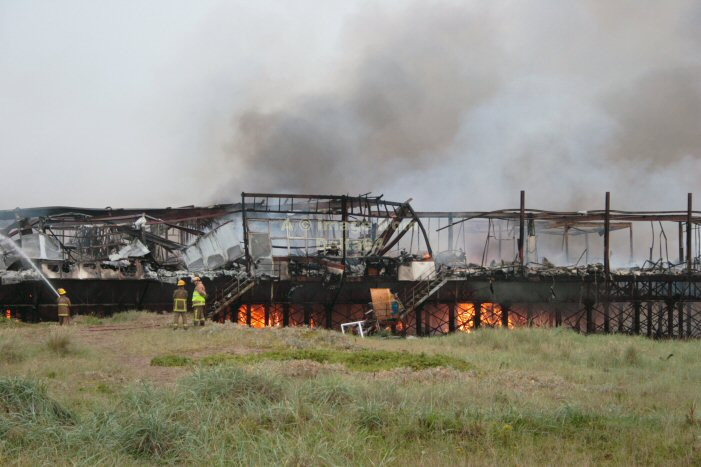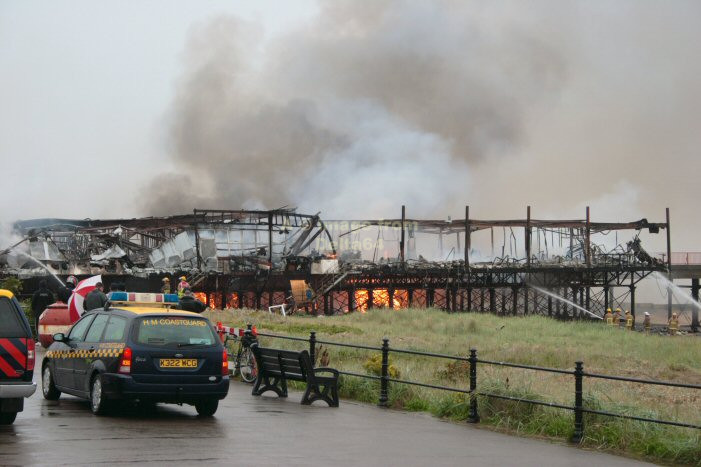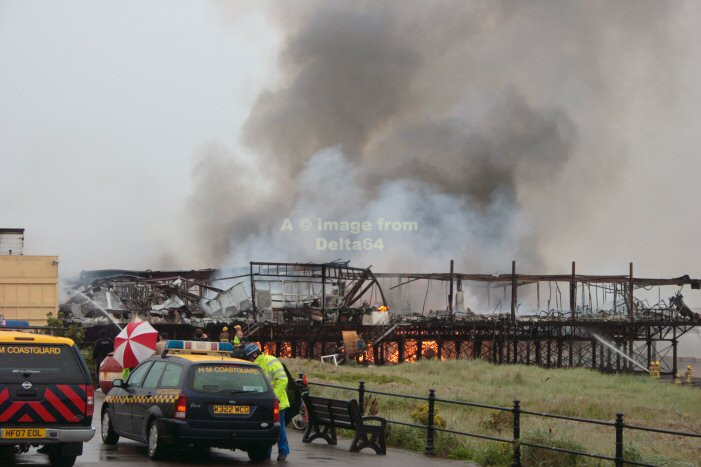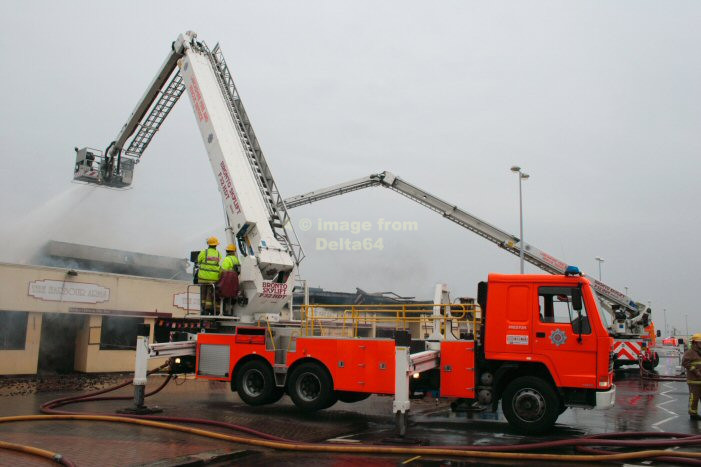 Preston ALP P550WHG with the Blackpool ALP behind.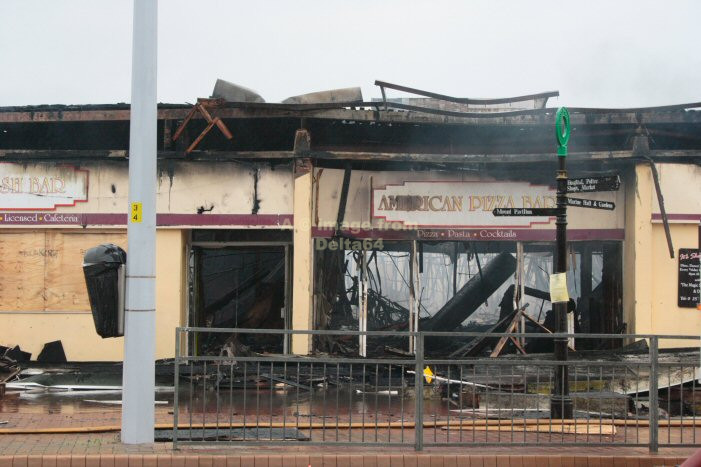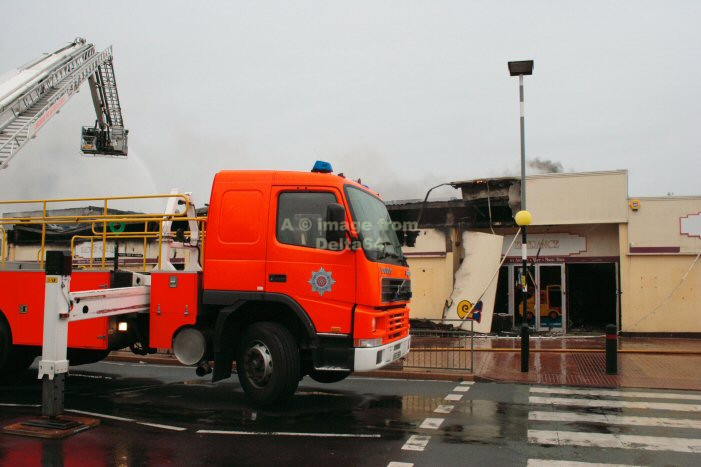 Blackpool ALP W553BRN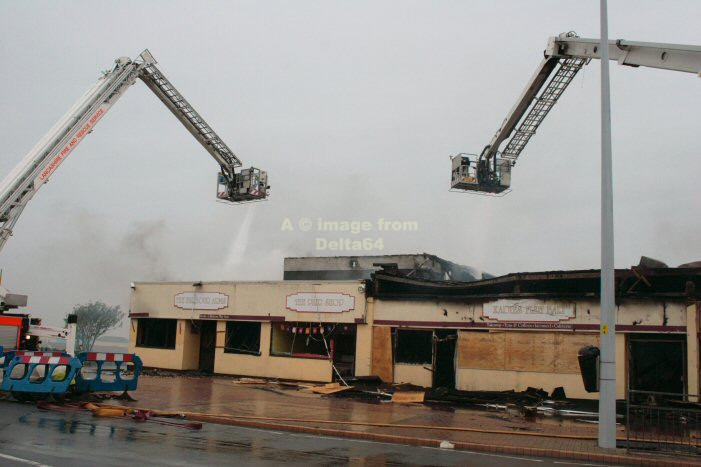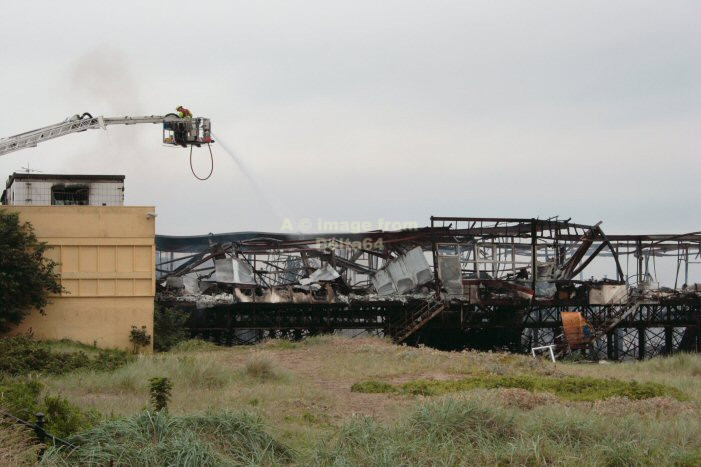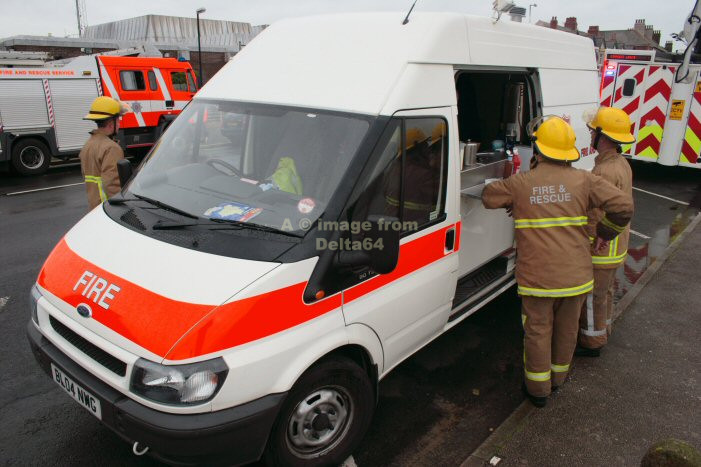 Welcome refreshment at the Salvation Army Catering Unit BL04NWG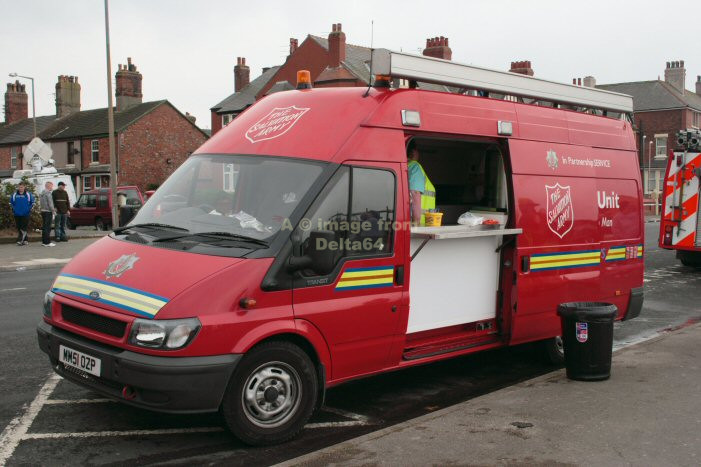 GMC 'C' Unit MM51OZP arrived mid-afternoon from Stockport with a relief crew and fresh stock.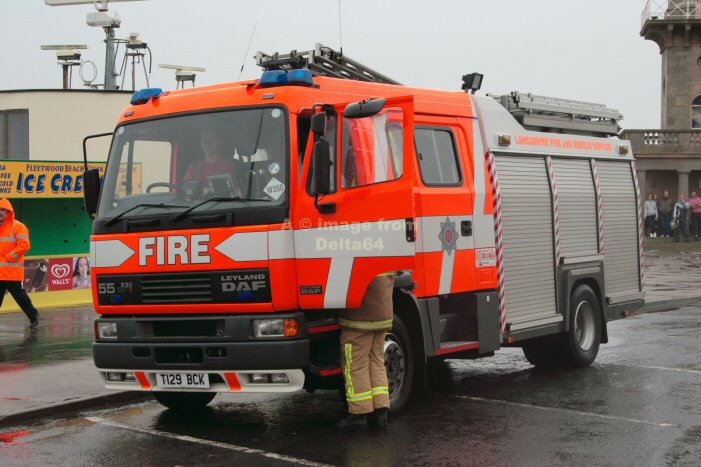 Reserve Leyland 55 T129BCK was operating from Lytham.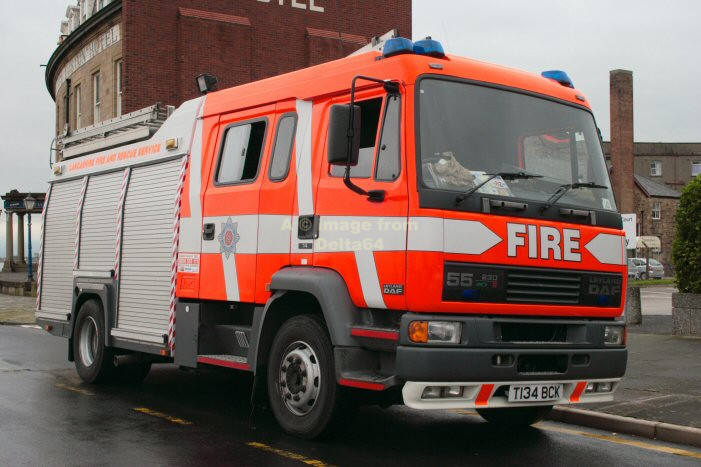 Leyland 55 T134BCK, also in the reserve fleet, was back at its former base, Blackpool.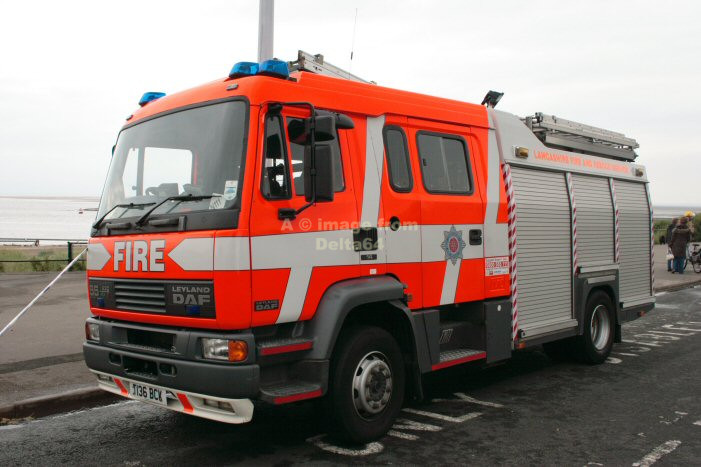 Also in the reserve fleet T136BCK was from Lancaster and was support pump for the Command Support Unit.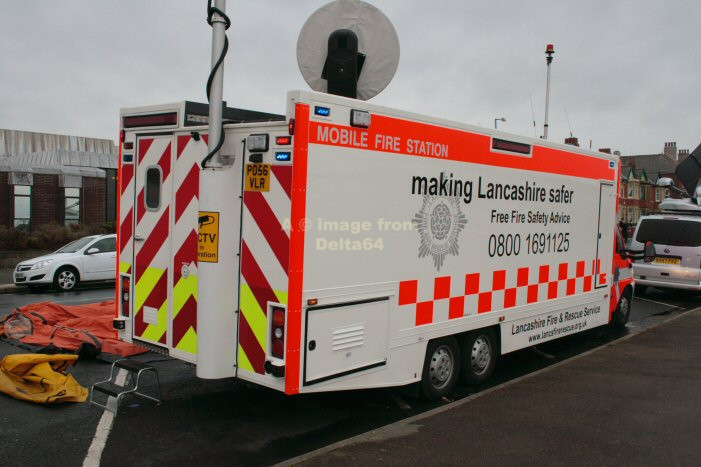 Despite reports published elsewhere, the CSU used was indeed PO56VLR from Lancaster.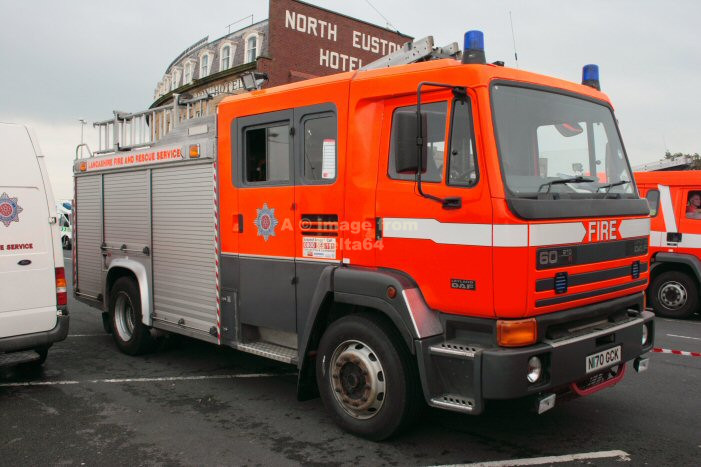 Becoming increasingly more rare, Leyland 60 N170GCK was operating as second appliance at Fleetwood.