MEMORIAL SERVICE
SOUTHPORT CEMETERY
FOR FIREMAN MAURICE EVANS
8 NOVEMBER 2016
THE 60TH ANNIVERSARY OF HIS DEATH.


FIREMAN MAURICE EVANS
Maurice joined Southport County Borough Fire & Ambulance Service in 1953 and completed his Recruit Training course at Washington Hall near Preston.
He was serving as an operational fireman at Southport on the evening of 8th November 1956 taking part in a drill display to mark the annual visit by Her Majesty's Inspector of Fire Services.
He climbed onto the Brigade's 1930s Leyland TLM Metz Turntable Ladder and began to climb, at the same time the ladder was being elevated. Suddenly the top section of the 85' wooden ladder broke off and Maurice fell onto the bonnet of the appliance. Critically injured he was taken to Southport Hospital by his colleagues but sadly he died 3 hours later.
Maurice was given a full ceremonial Brigade Funeral with representatives from almost all of the 150 or so Brigades in the UK attending. His coffin was borne on a City of Liverpool Fire Service Leyland tender which was followed by Southport's first turn pump named the 'Scott' alongside which marched members of his watch.
There is a memorial plaque to Maurice in the current Southport Community Fir and Ambulance Station.
Not forgotten
RIP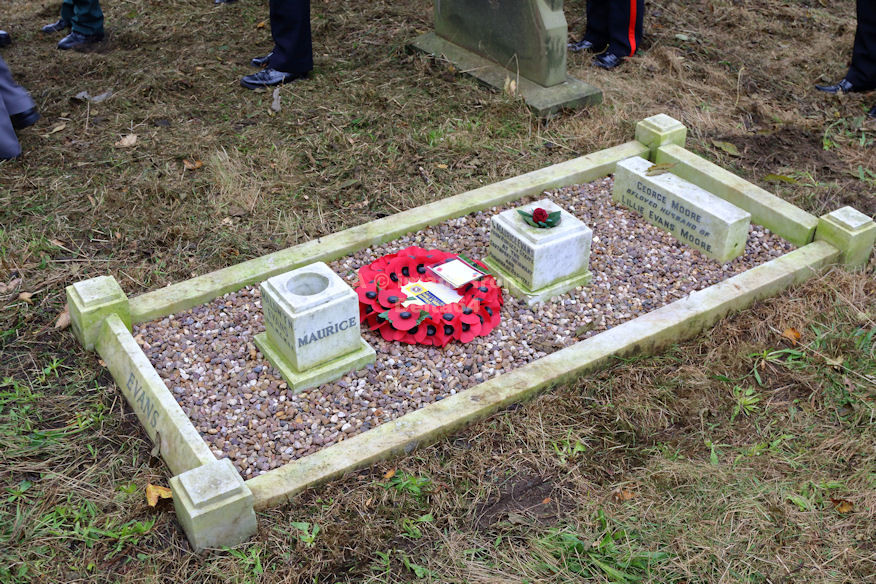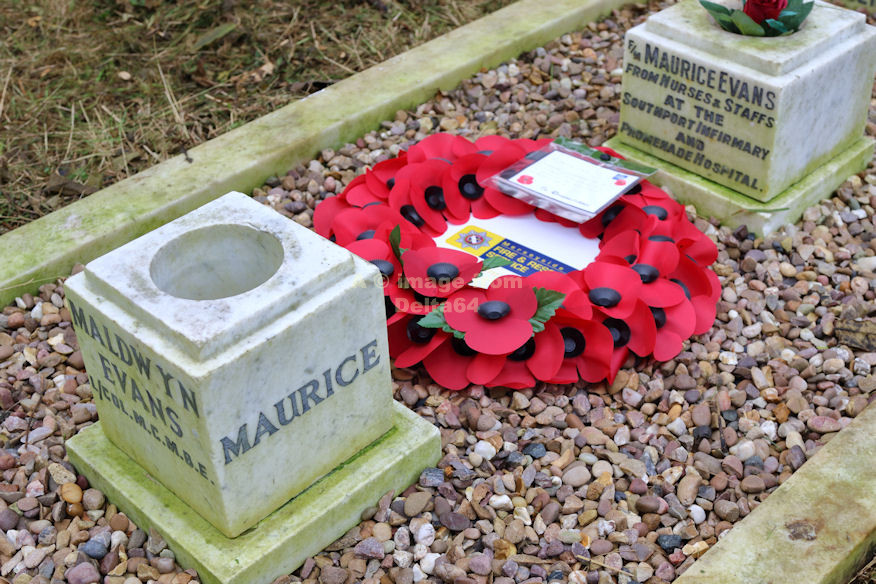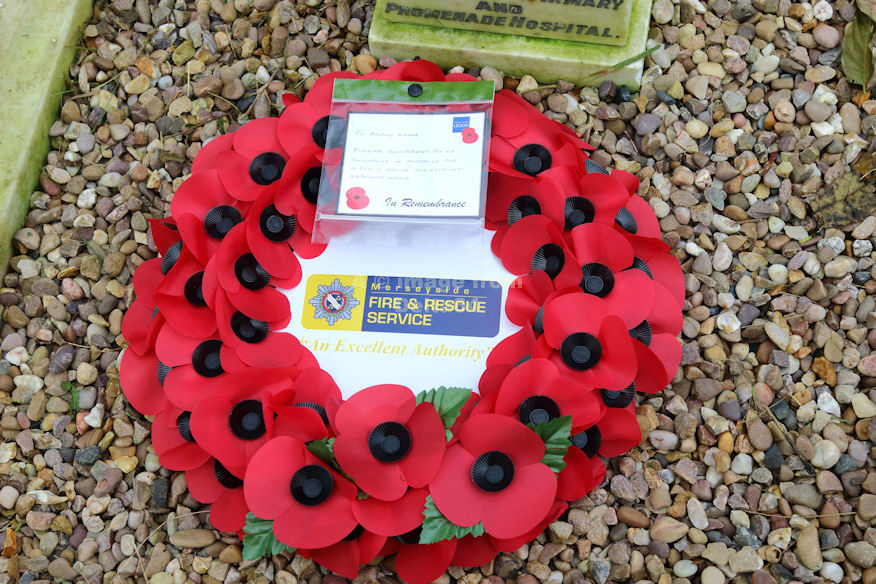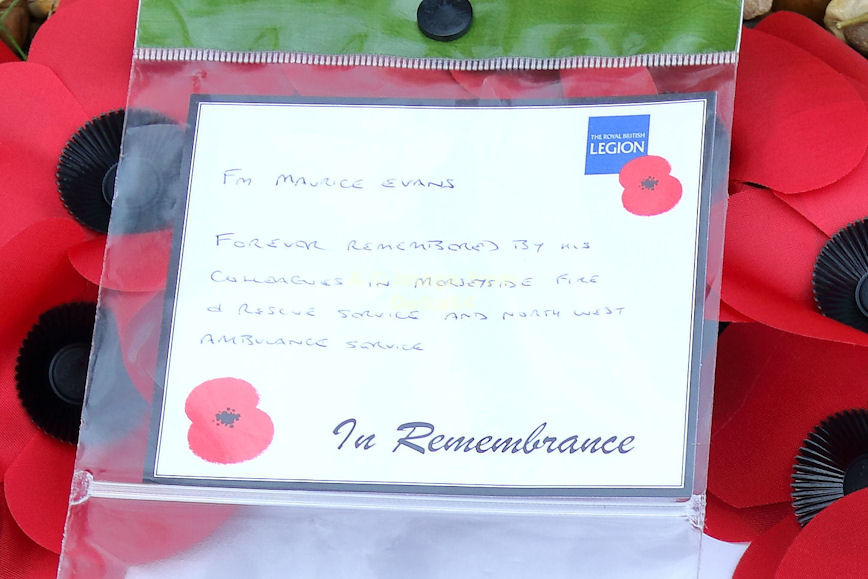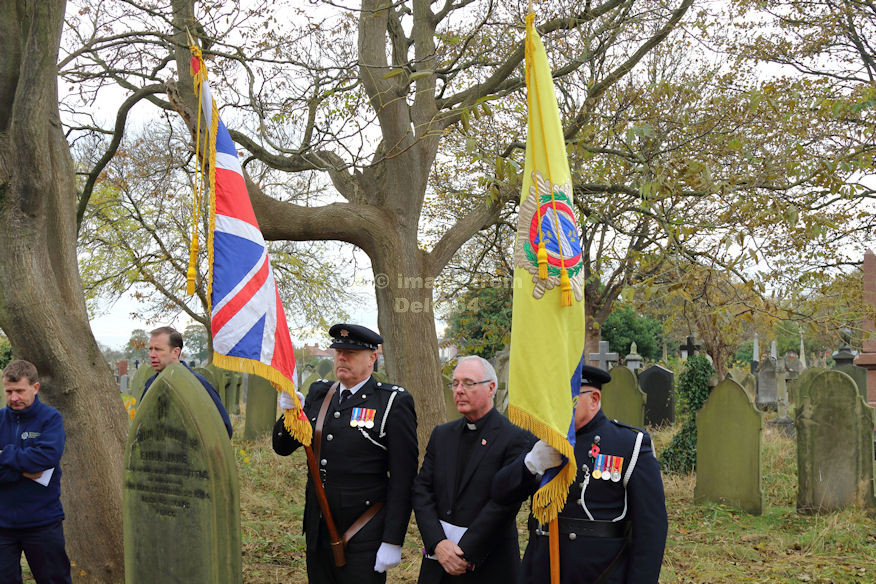 The flag bearers with Merseyside FRS Chaplain, Revd. W Sanders.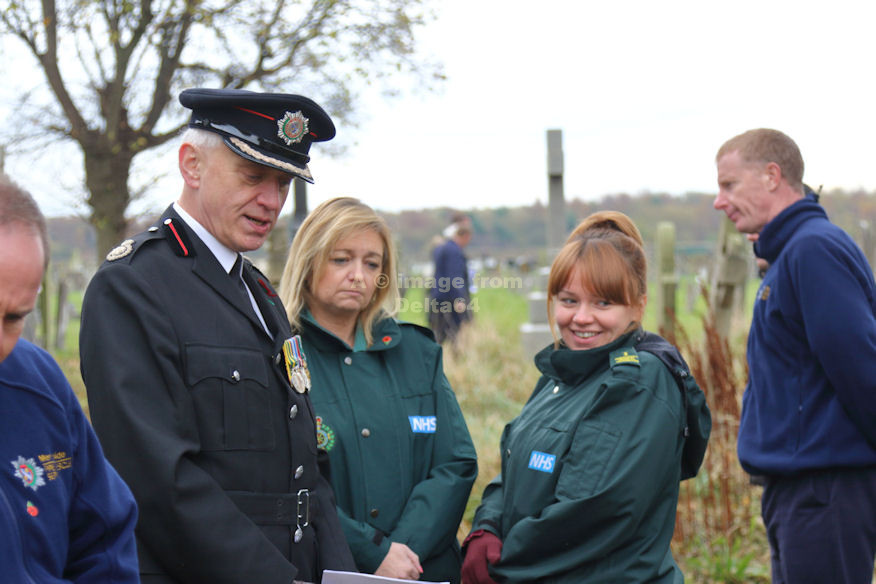 Simon Ryan with members of the Ambulance Service.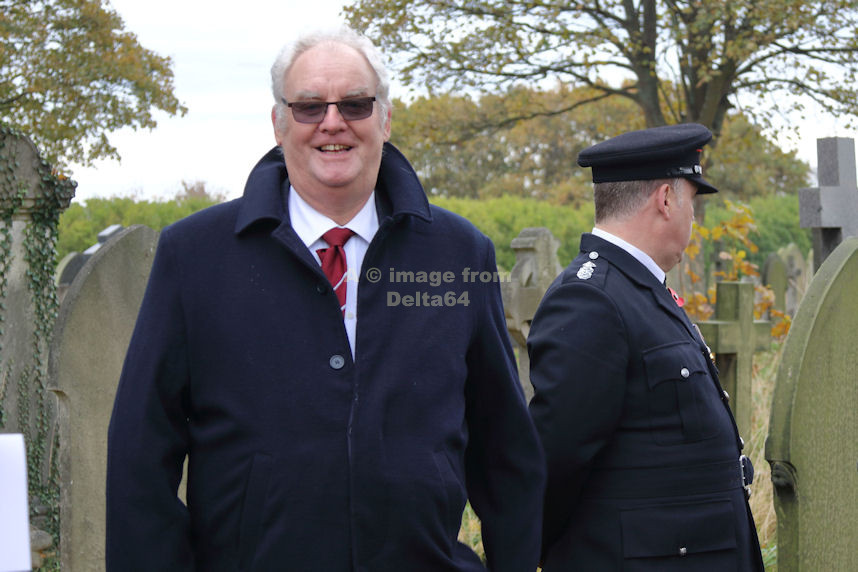 Former Southport lad and former Fireman, Barrie Green, who was watching the event through the gates as a youngster in 1956.