MOORLAND FIRES
DARWEN AREA
17 APRIL 2010
Crews with Pumps and Special Appliances from both Greater Manchester and Lancashire Fire & Rescue Services worked in arduous conditions to try to extinguish moorland fires over a very large area. The incident went to make pumps 8.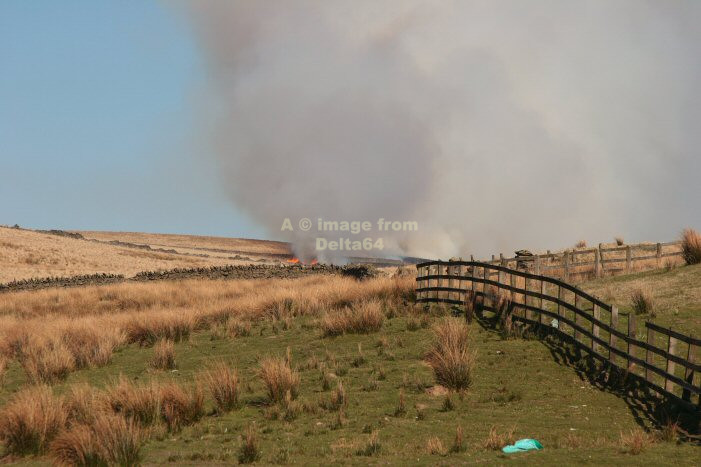 Although the sky is obliterated in 2/3rds of this picture, it still doesn't convey the magnitude of the incident.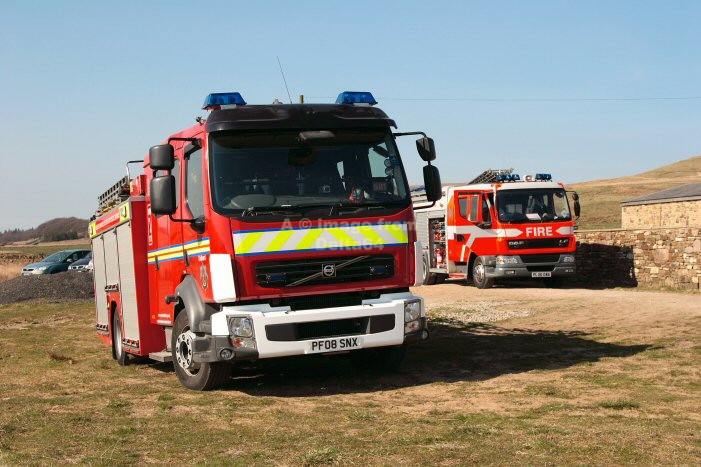 Not often seen together, PF08SNX from Salford and PL06OWA from Darwen.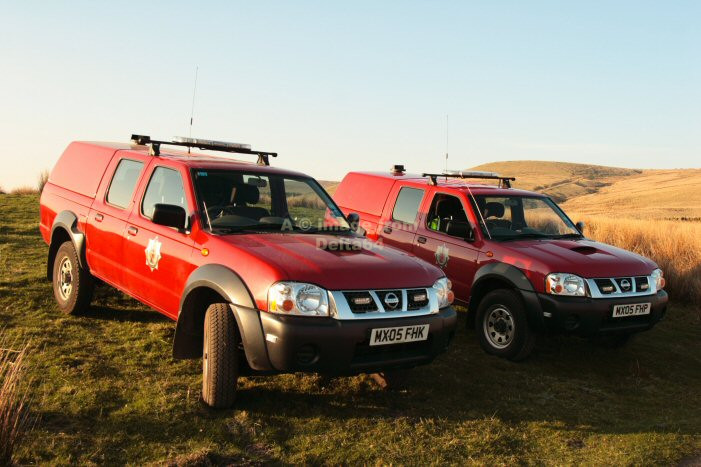 Nissans MX05FHK and MX05FHP with fogging units also attended.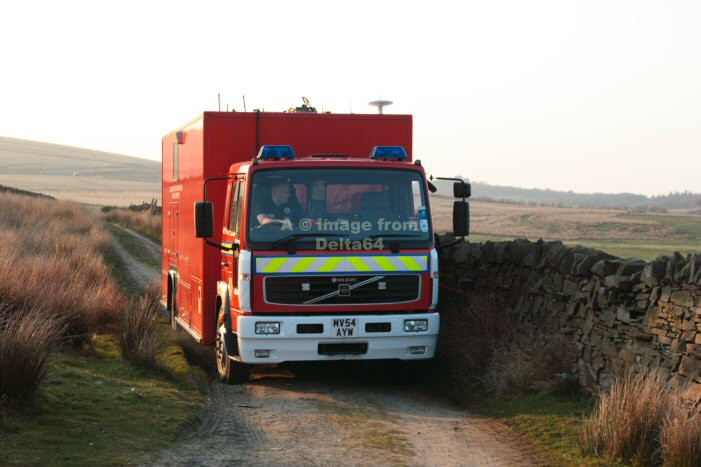 Access was very narrow for MV54AYW the OSU from Atherton.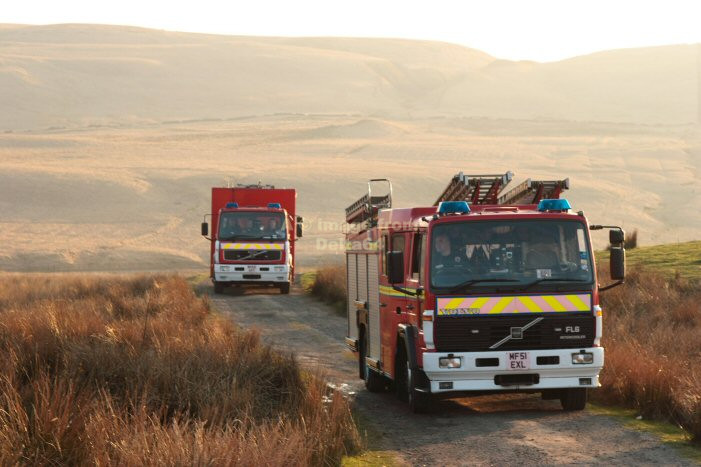 MF51EXL from Hyde arrived on relief duties with the OSU behind, high on Darwen Moors.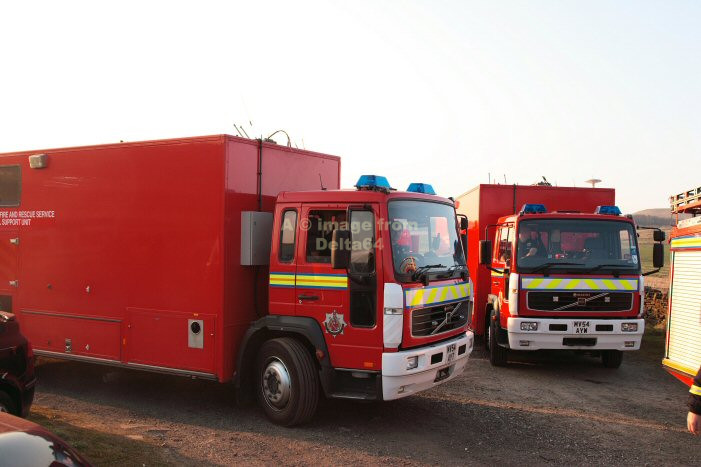 A tight squeeze, but I just about managed to get both OSUs together.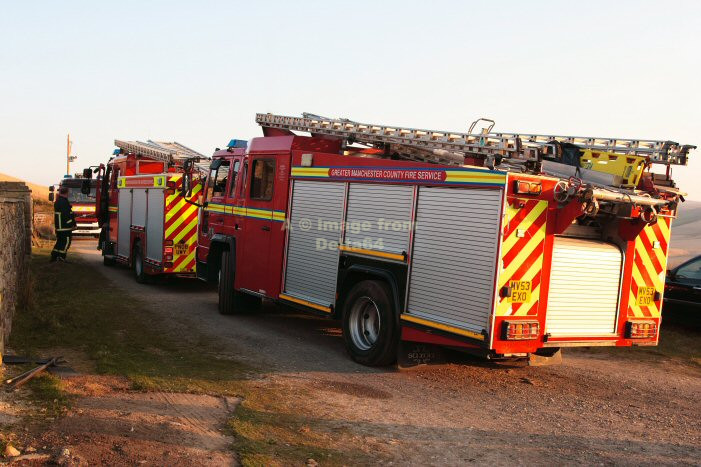 Appliances from Salford, Manchester Central and Bolton North.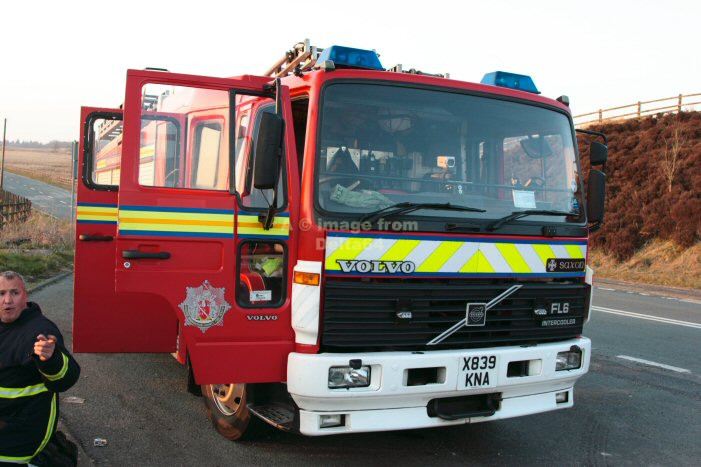 Reserve X839KNA operating from Bury was seen further along the A675 road towards Abbey Village.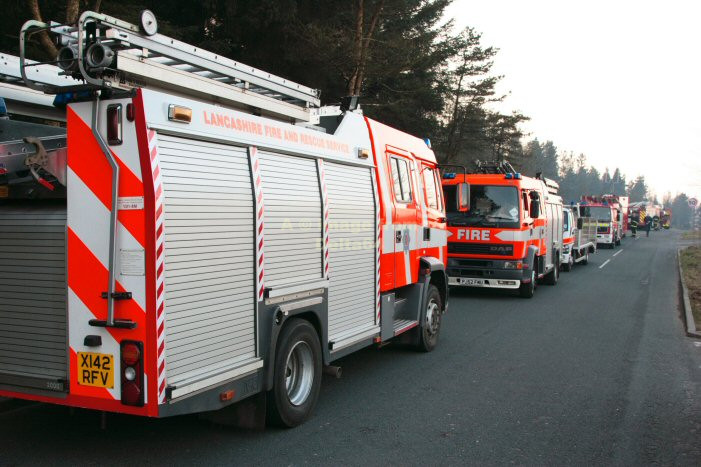 A line of appliances from both brigades, resited by the A666 near Darwen.
.