MAKE PUMPS 10
DARWEN MOORS
30 MAY 2020
This incident was, sadly, started by someone with a portable BBQ. With strong winds the fire soon spread, and attendance from 4 of the 5 North-West Fire & Rescue Services was required over a number of days.
To the best of my knowledge both of the Hagglunds are currently hired in as required.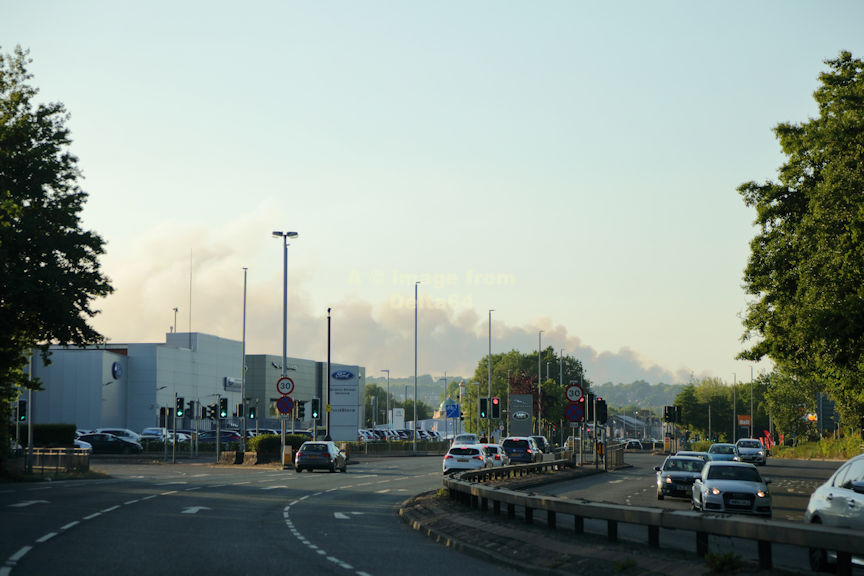 This picture was taken several miles away in the centre of Bolton.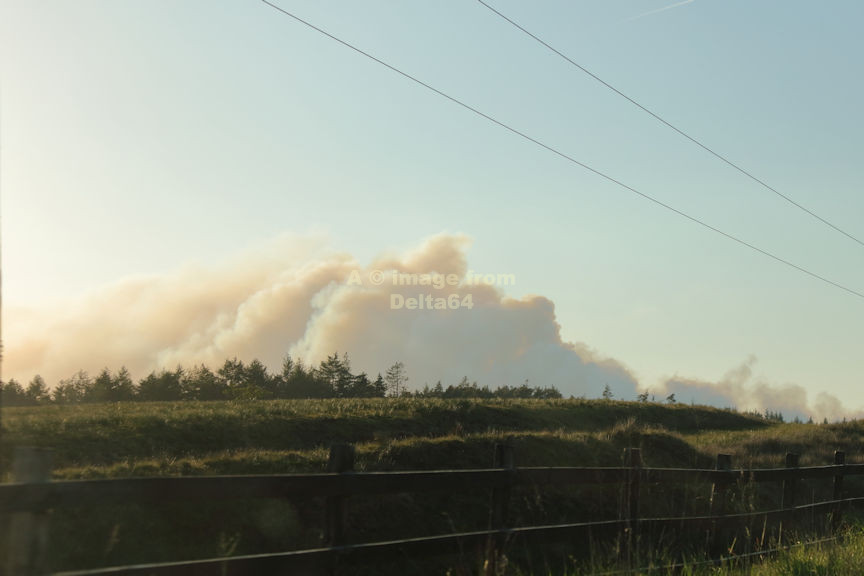 This picture showed the incident from Dimple.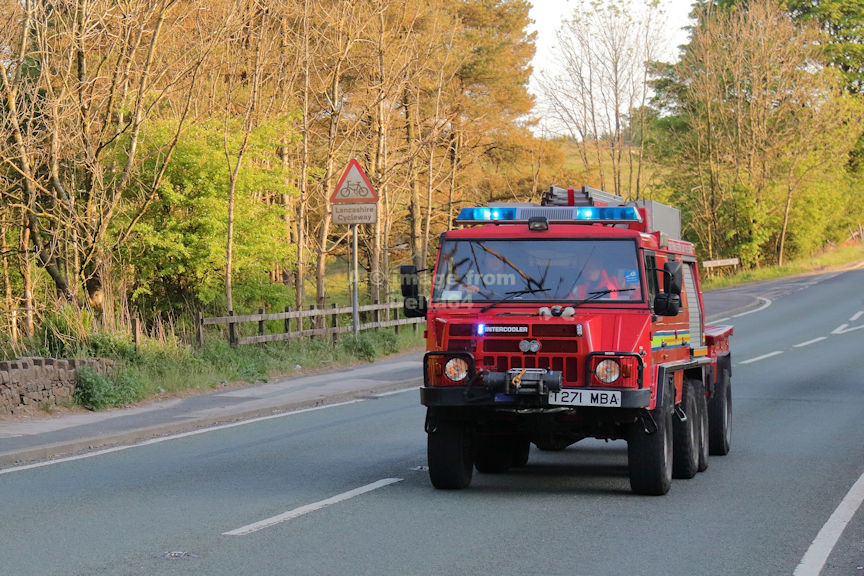 T271MBA from Bolton North.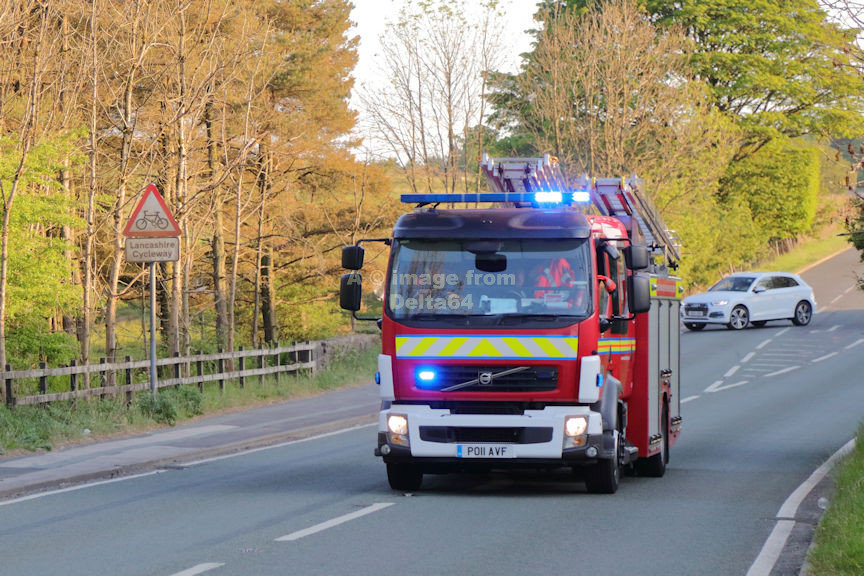 PO11AVF from Ramsbottom.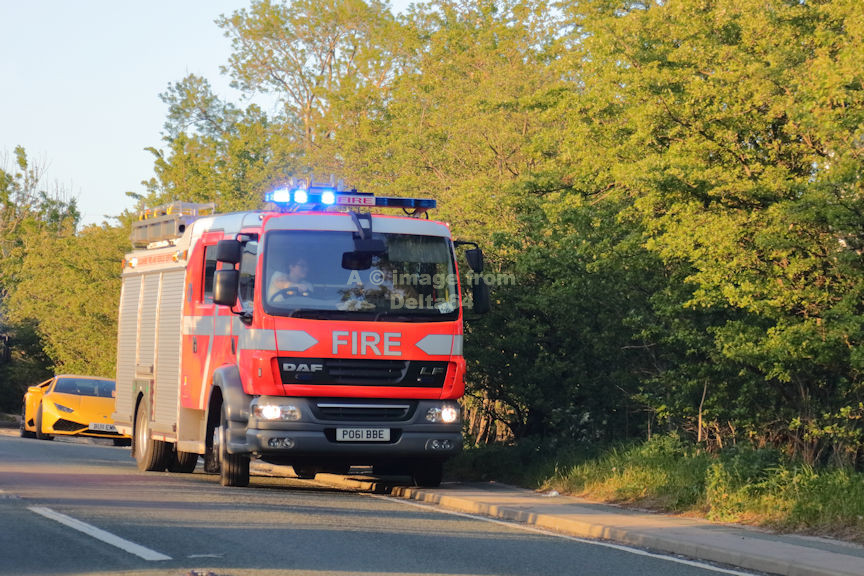 P061BBE from Rawtenstall.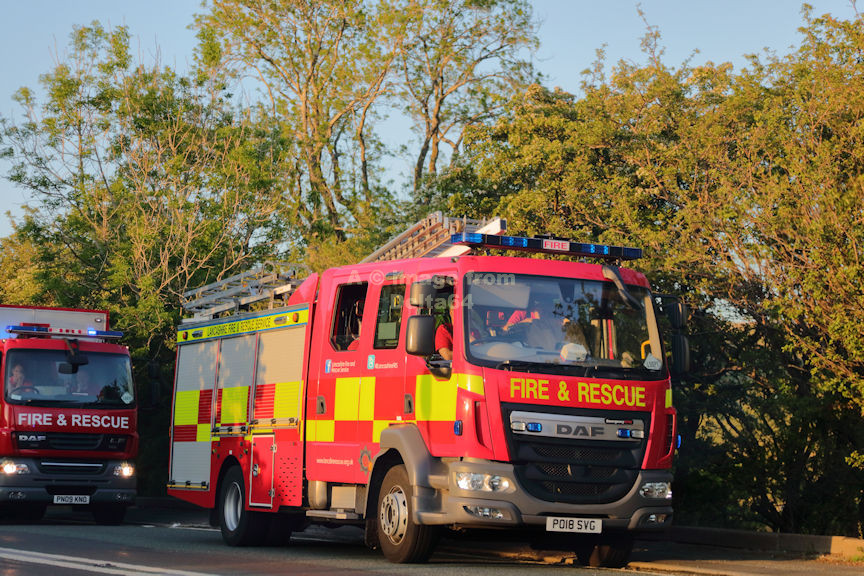 PO18SVG from Preston.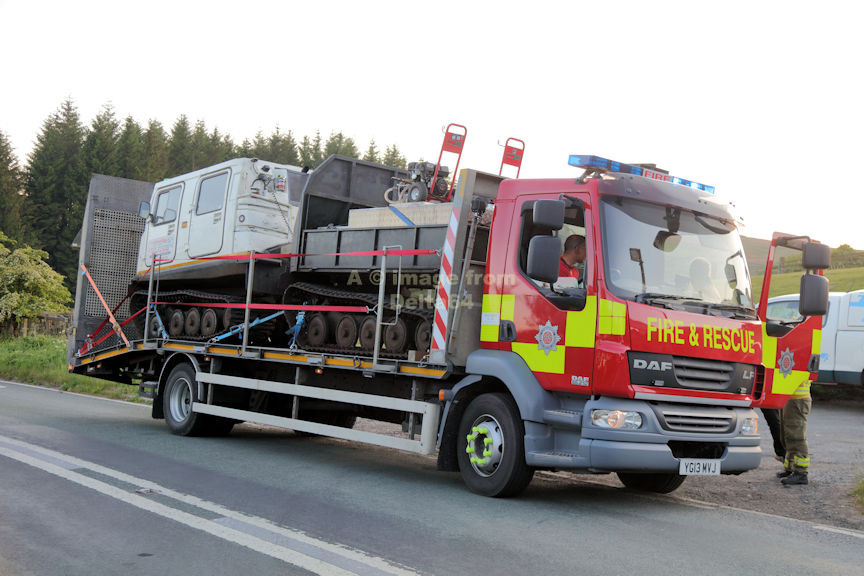 YG13MVJ from Rawtenstall.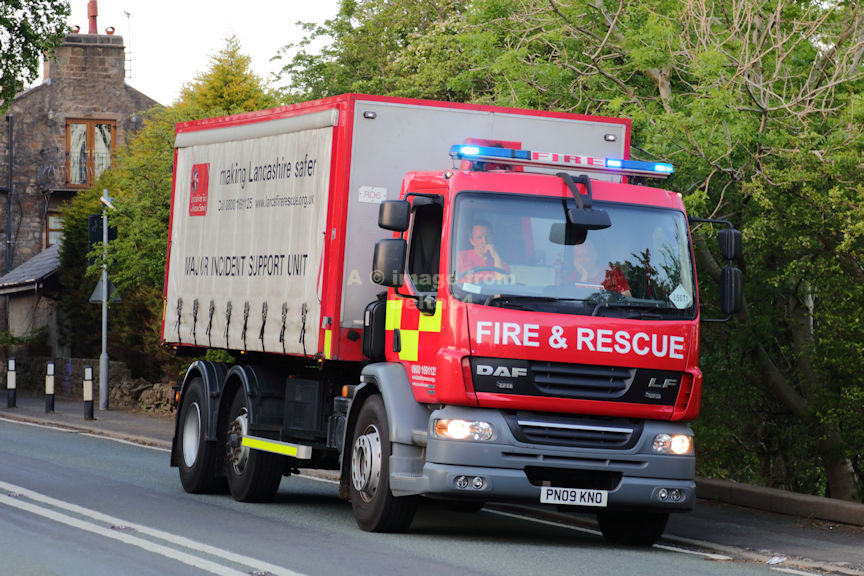 PN09KNO from Preston.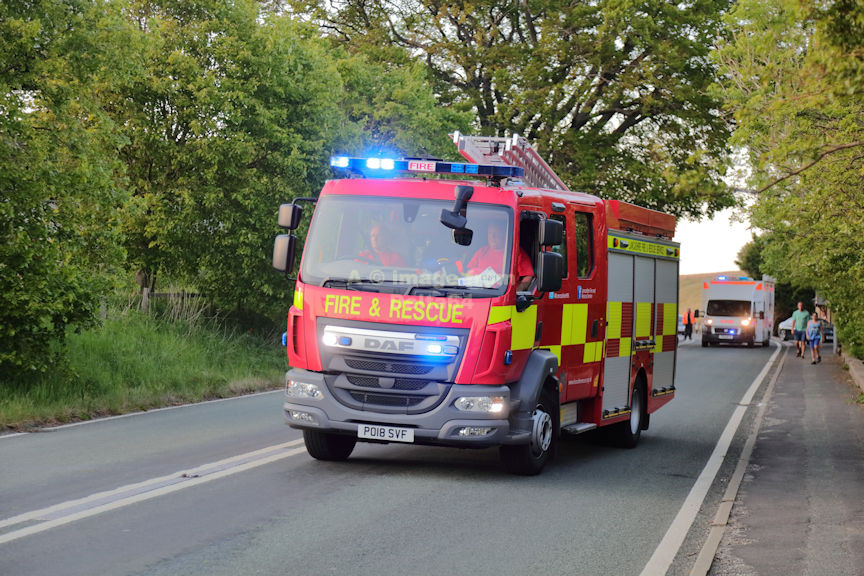 PO18SVF from Fulwood.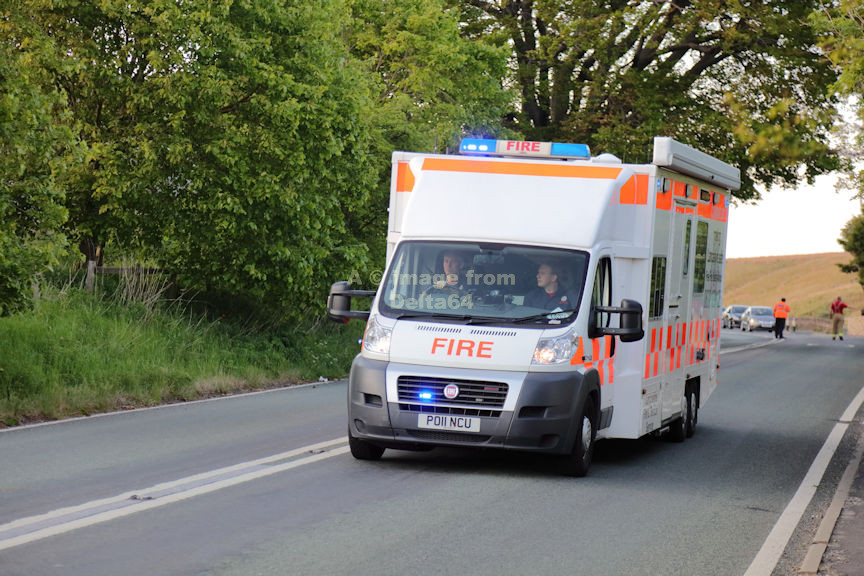 PO11NCU from Fulwood.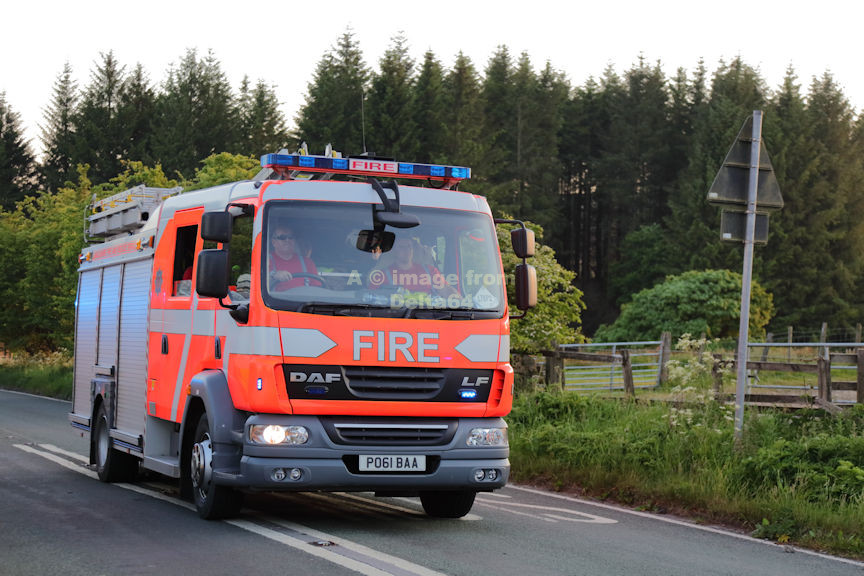 PO61BAA from Hyndburn.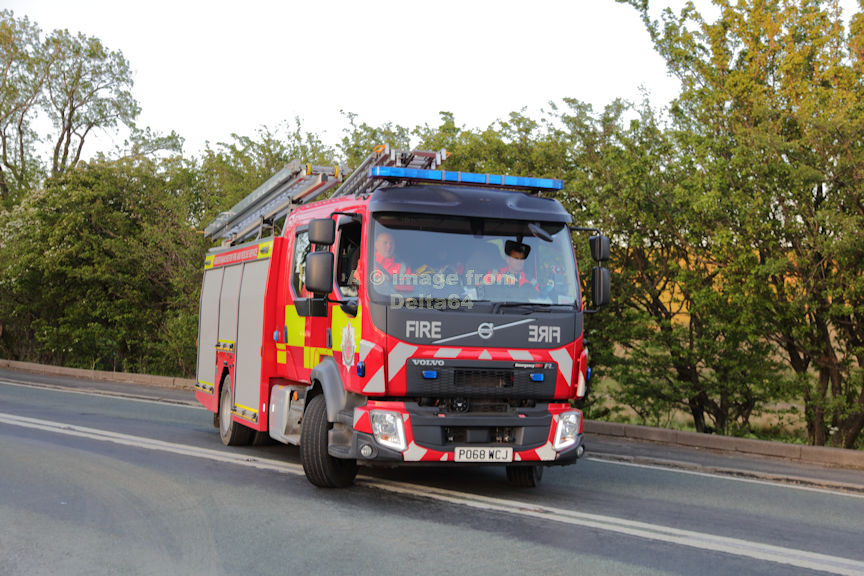 PO68WCJ from Bolton Central.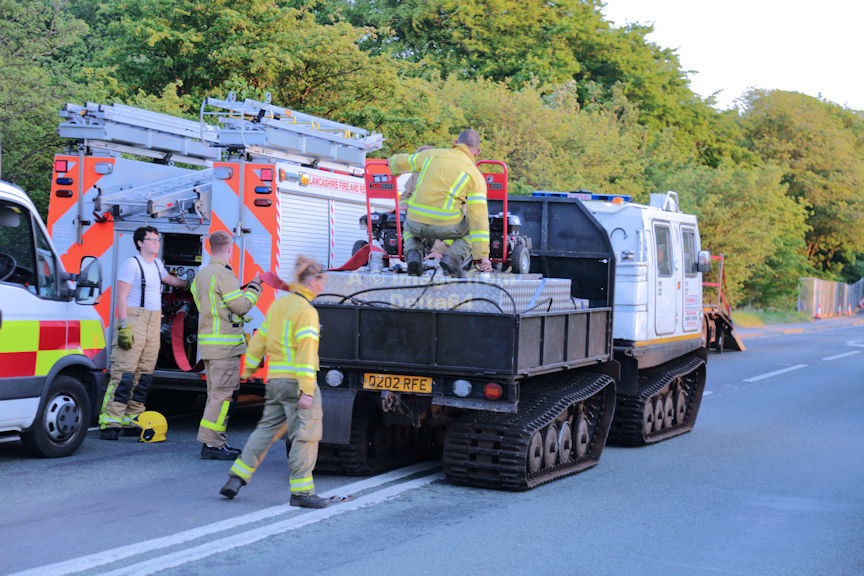 Q202RFE from Rawtenstall.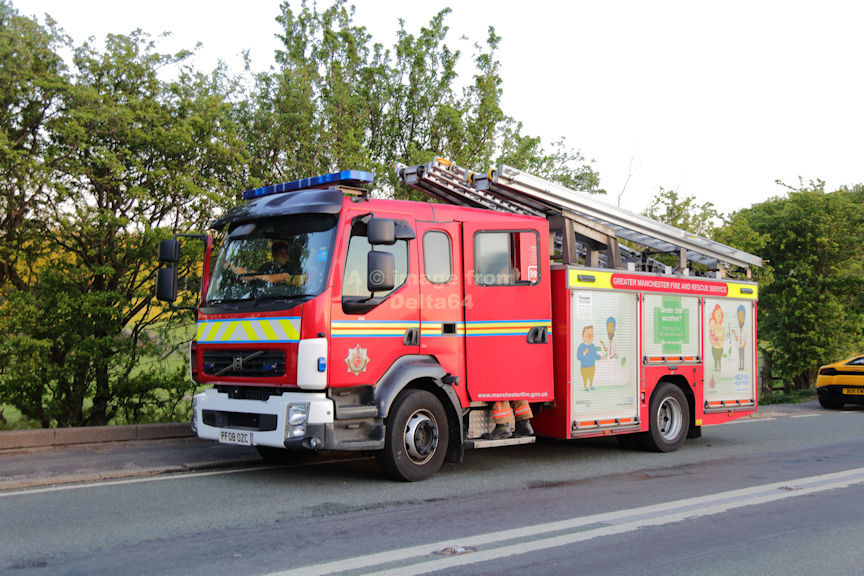 PF08OZC from Bolton Central.
1 JUNE 2020
Due to the spread of the fire, the R.V. Point was subsequently moved nearer to Belmont, to a car park we have used many times in the past for moorland fires. Apologies for the quality of some of these pictures. They were taken in the evening and the sun was quite low, and in some cases, directly into the camera.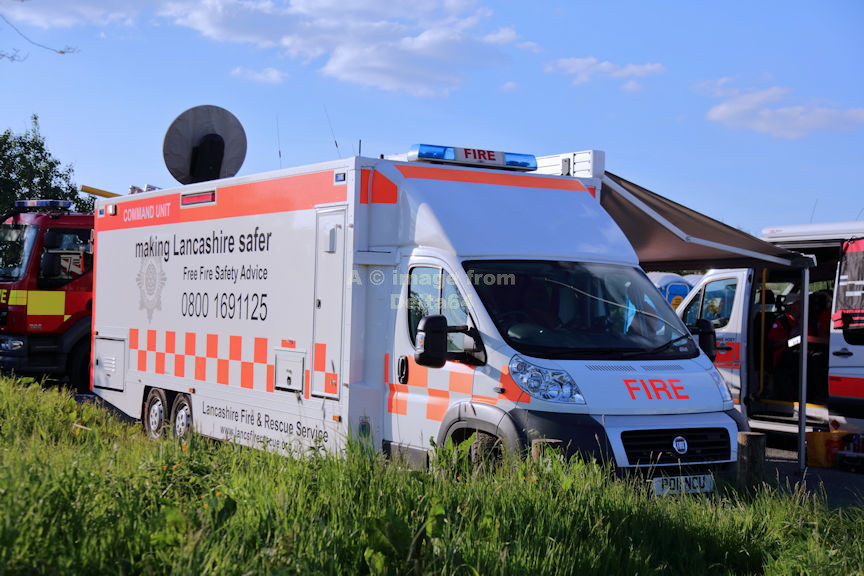 PO11NCU from Fulwood.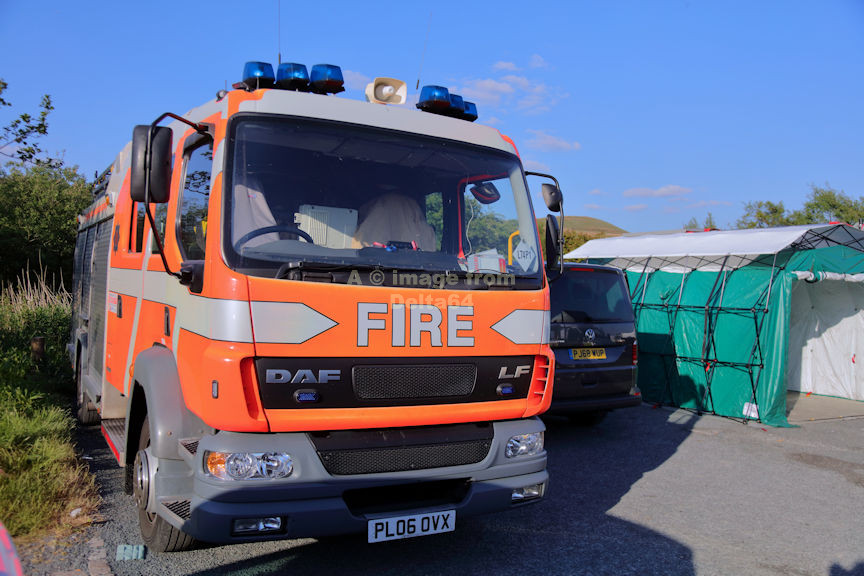 Reserve appliance PL06OVX from Rawtenstall.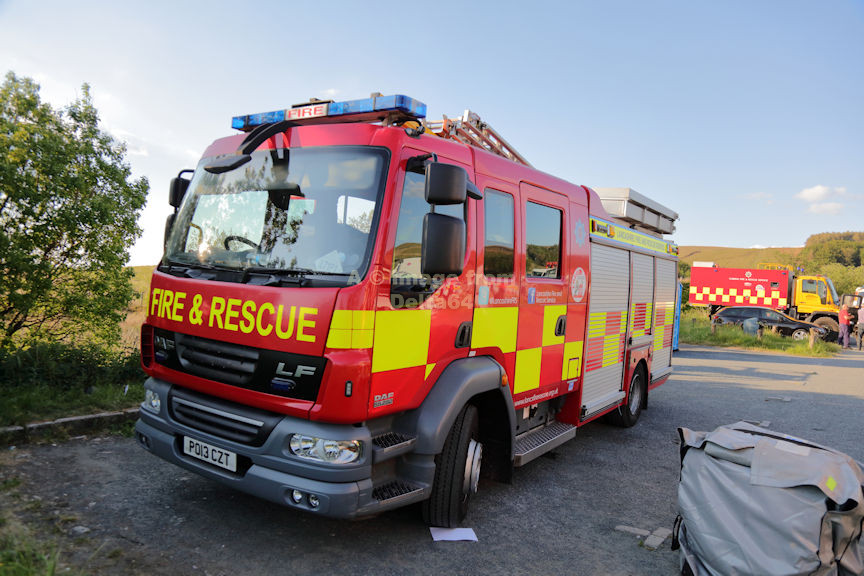 PO13CZT from Blackburn.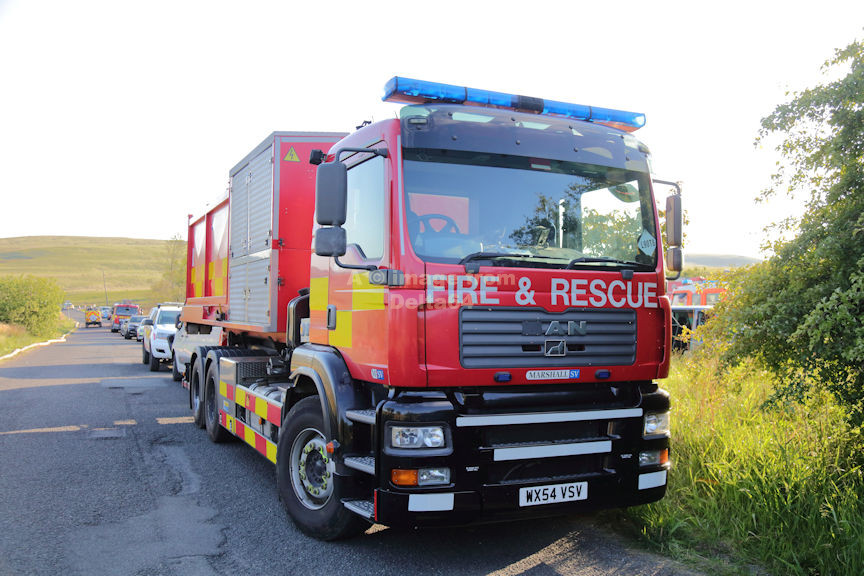 PM164 from Burnley.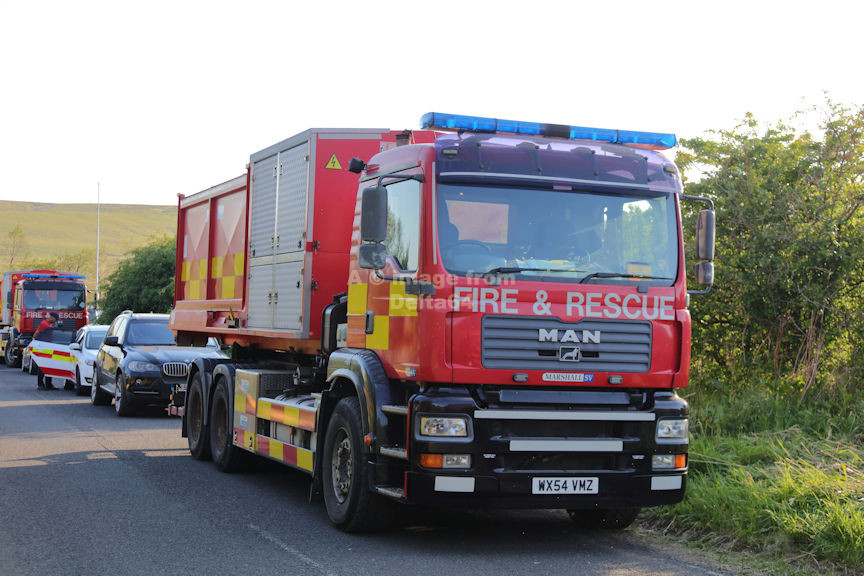 PM072 from Belle Vale, Merseyside.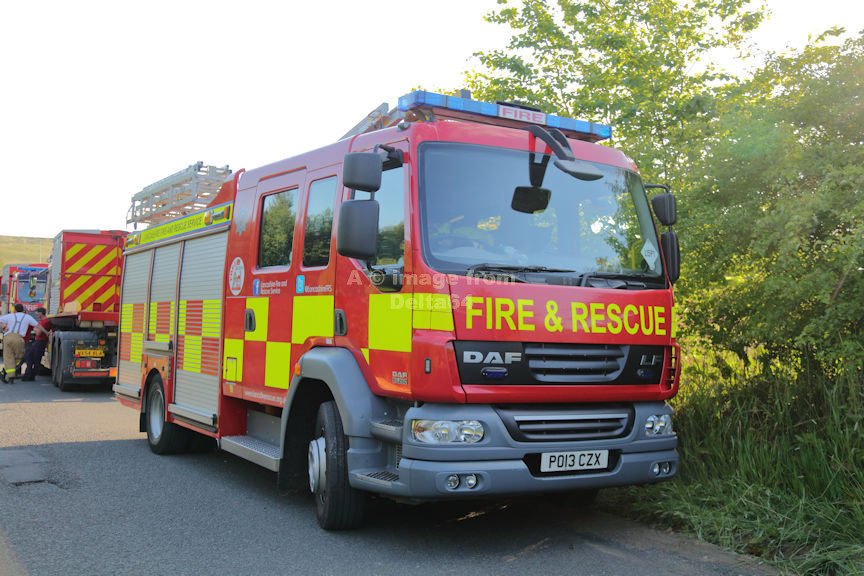 PO13CZX from Silverdale.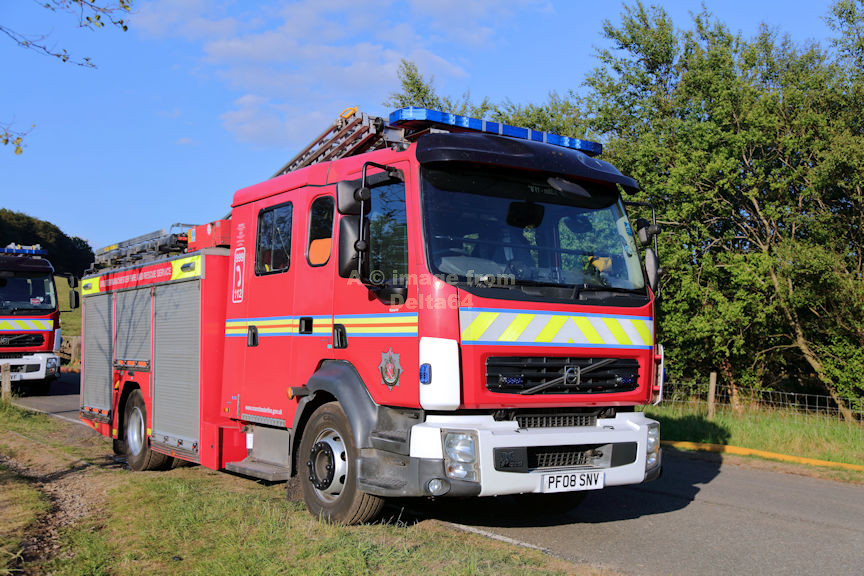 Reserve appliance PF08SNV from Wigan.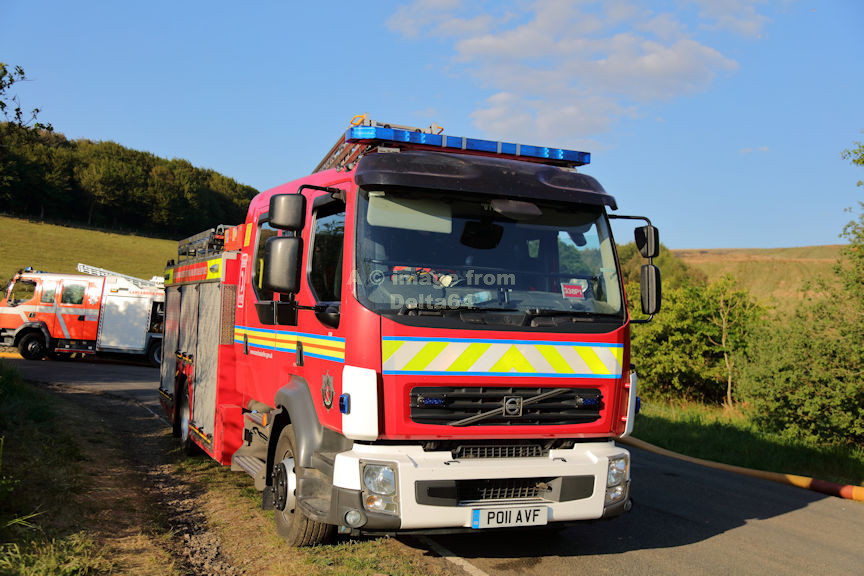 PO11AVF from Ramsbottom.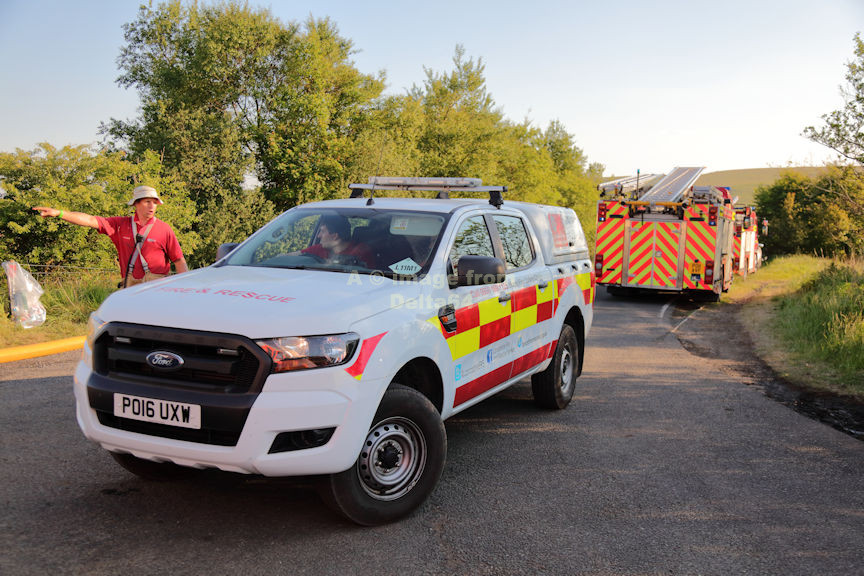 PO16UXW from Lancaster.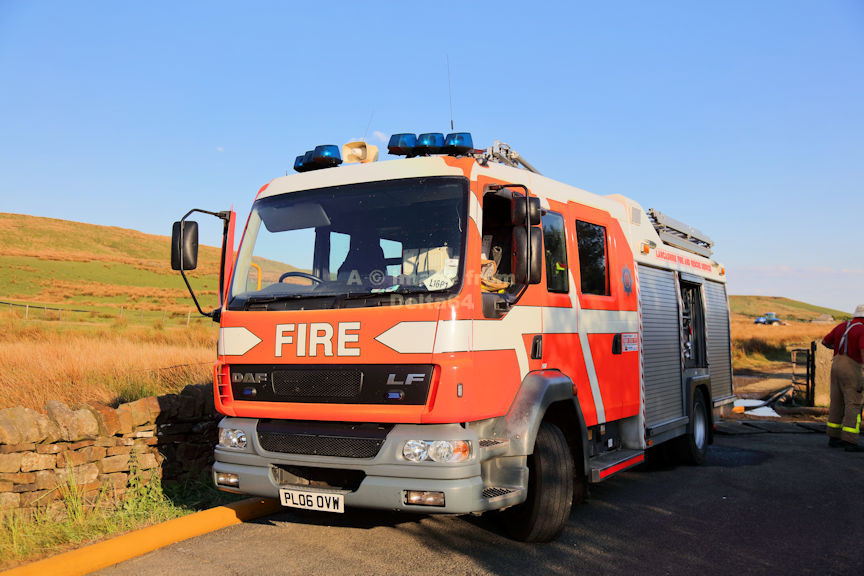 PL06OVW from Hornby.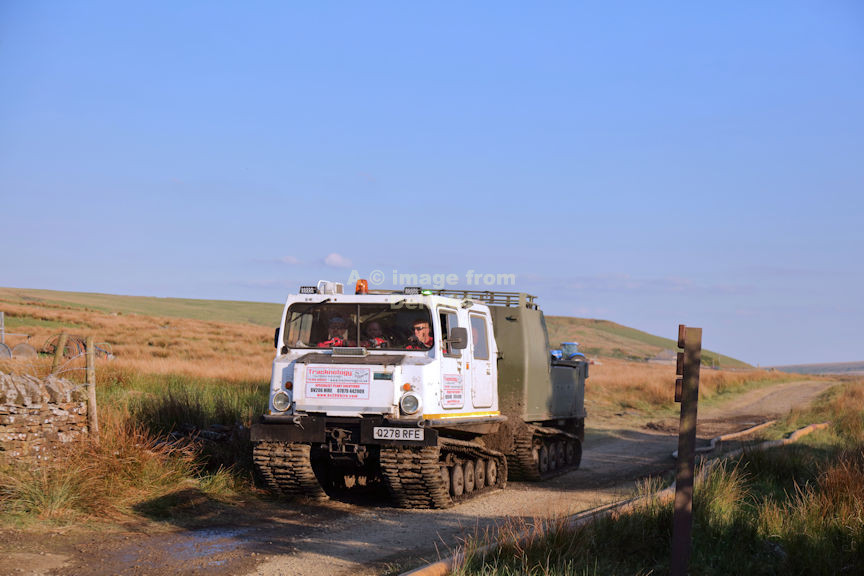 Q278RFE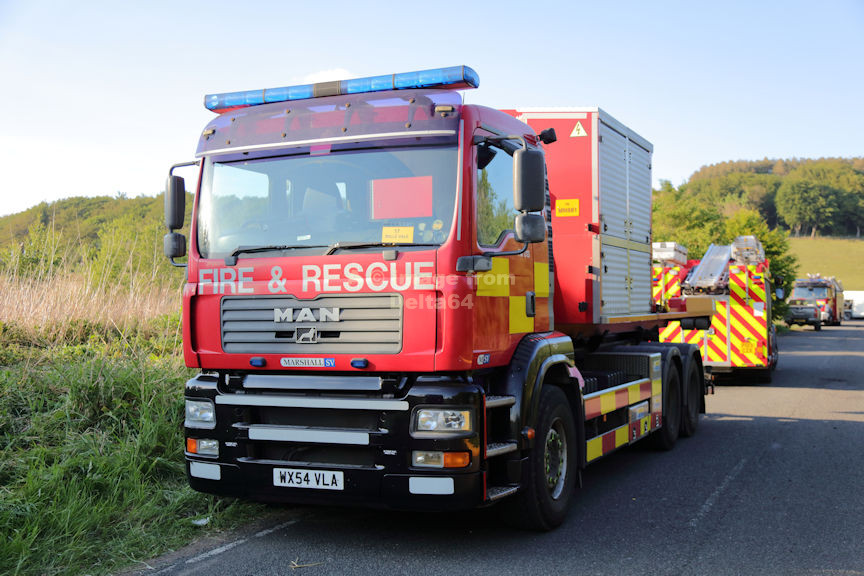 PM013 from Belle Vale, Merseyside.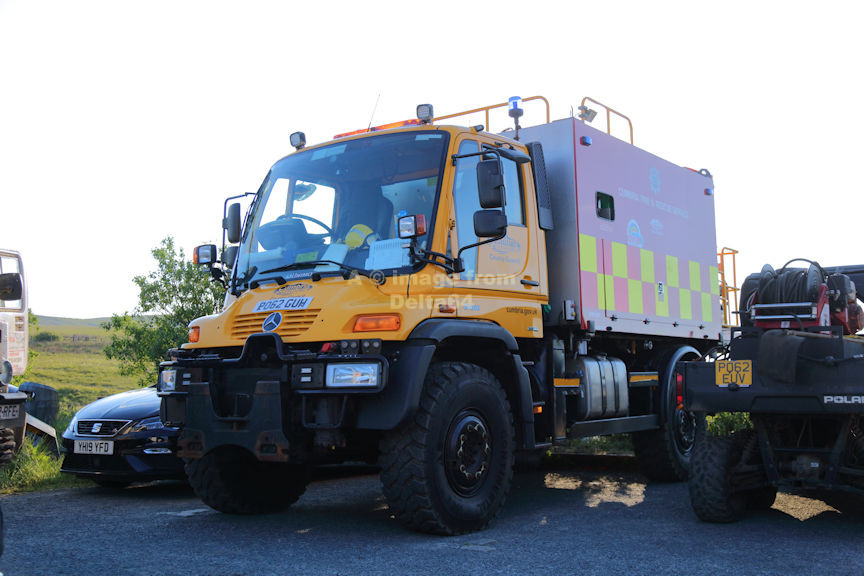 PO62GUH from Appleby, Cumbria.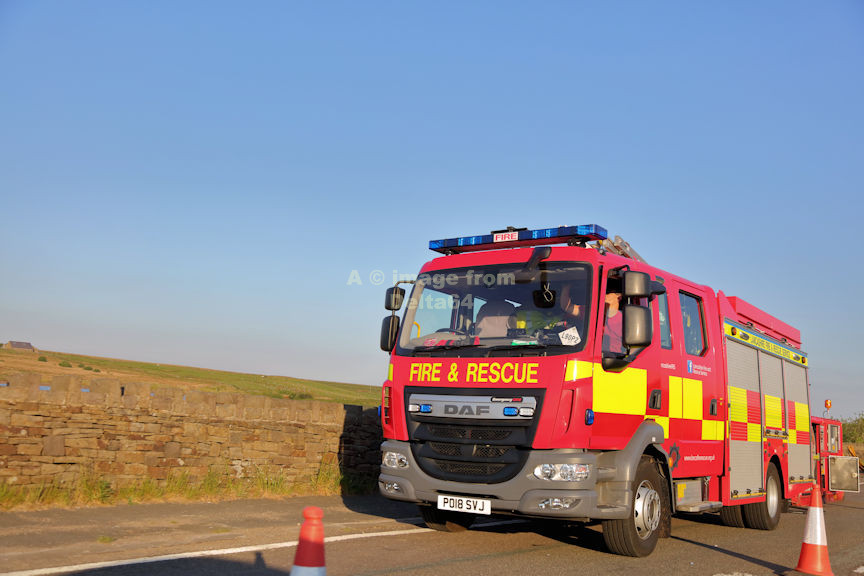 PO18SVJ from Burnley.