M19 CROXTETH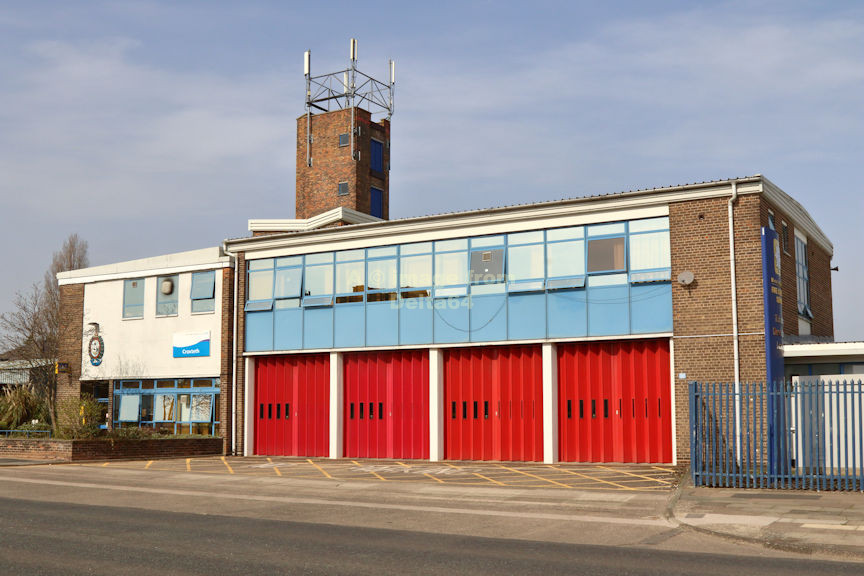 31 March 2021.
Location : Storrington Avenue, Croxteth, Liverpool
Allocation : 2 pumps, plus SRT appliances.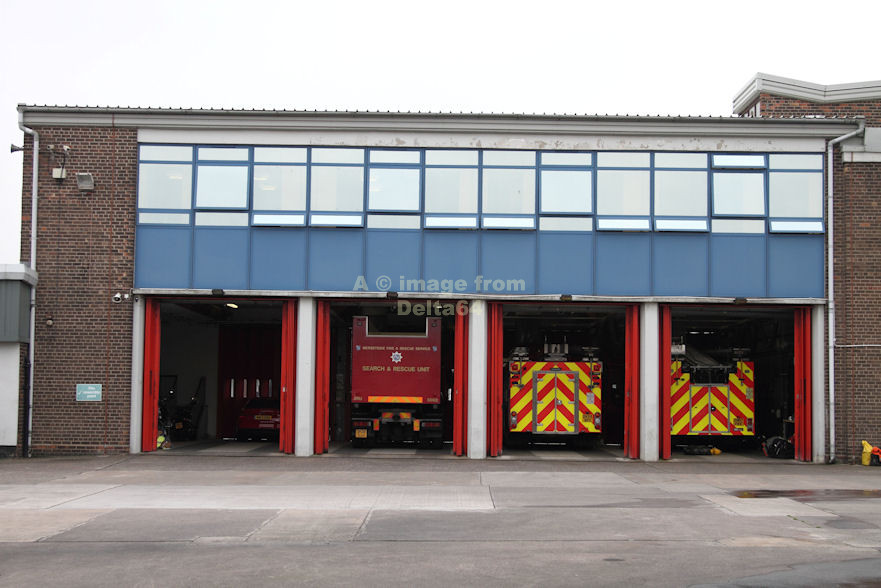 Rear view of the station showing L to R ~ SRU pod, pump and SRU appliance, 18 September 2014.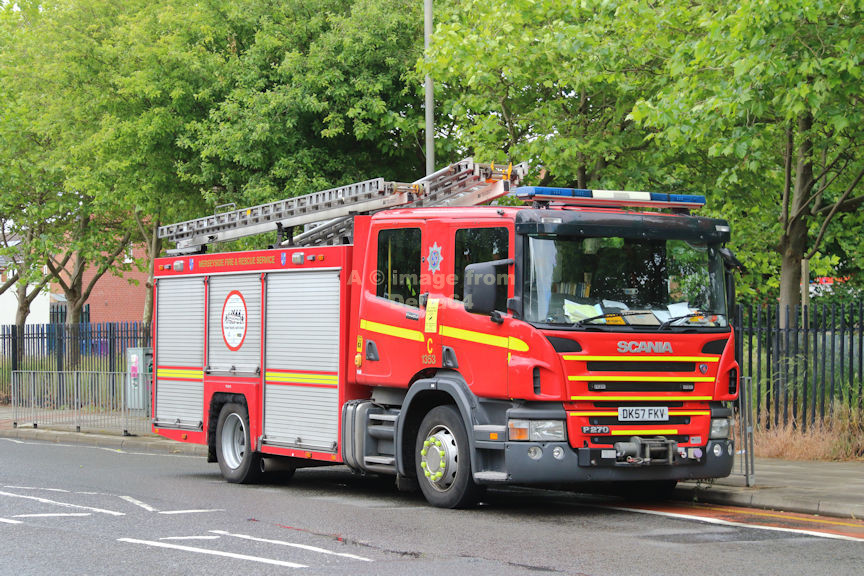 Scania DK57FKV was at a 4 pump fire in Vauxhall, 16 June 2018.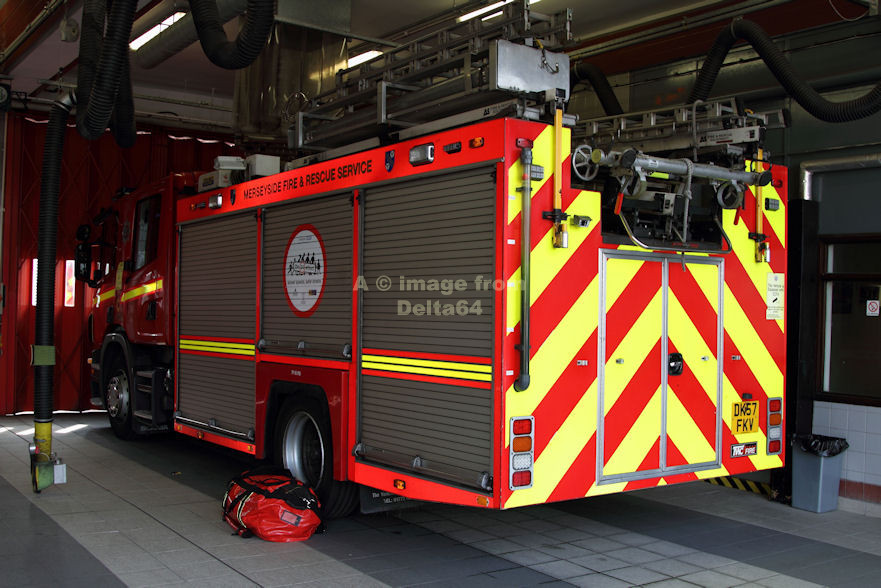 This rear shot of Scania DK57FKV was taken in the fire station, 18 September 2014.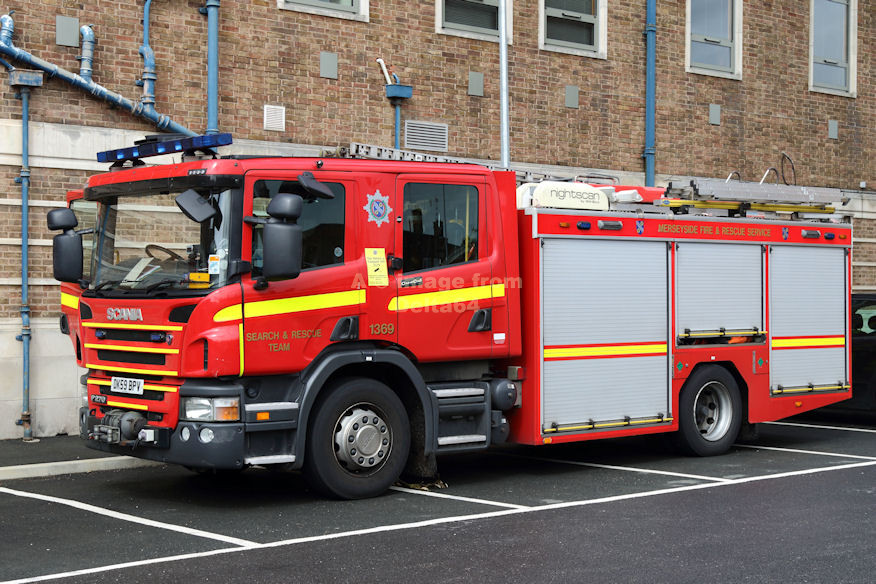 Scania SRT vehicle DK59BPV was seen in the yard at Southport Fre Station, 22 August 2015.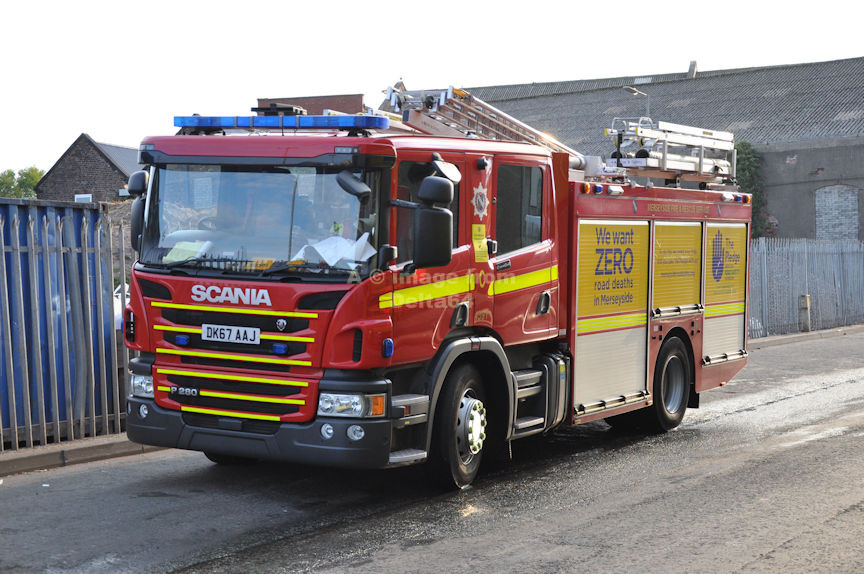 Scania DK67AAJ was seen at a 6 pump fire in Kirkdale. May 2021.
[Copyright picture ~ A Daley and reprodiced with permssion.]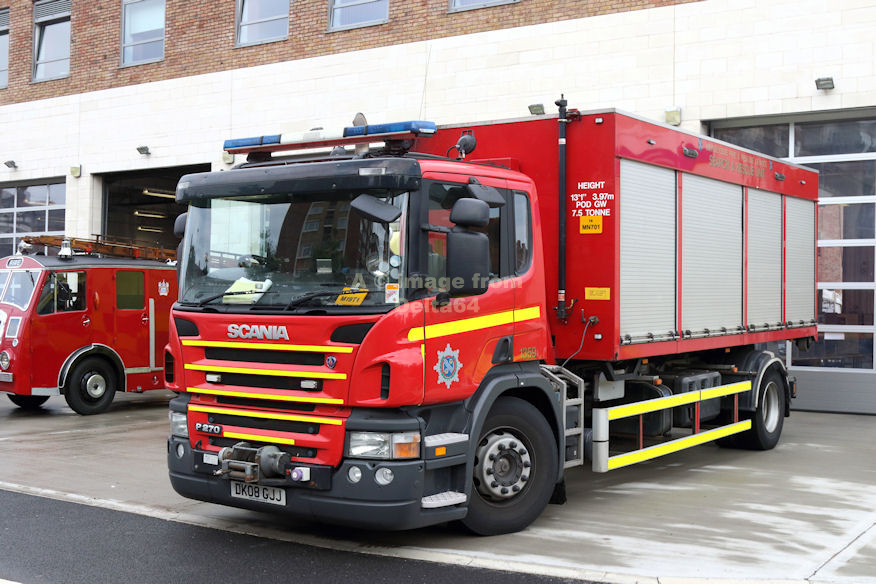 Prime Mover DK08GJJ was seen at Southport with the SRU pod, 22 Agust 2015.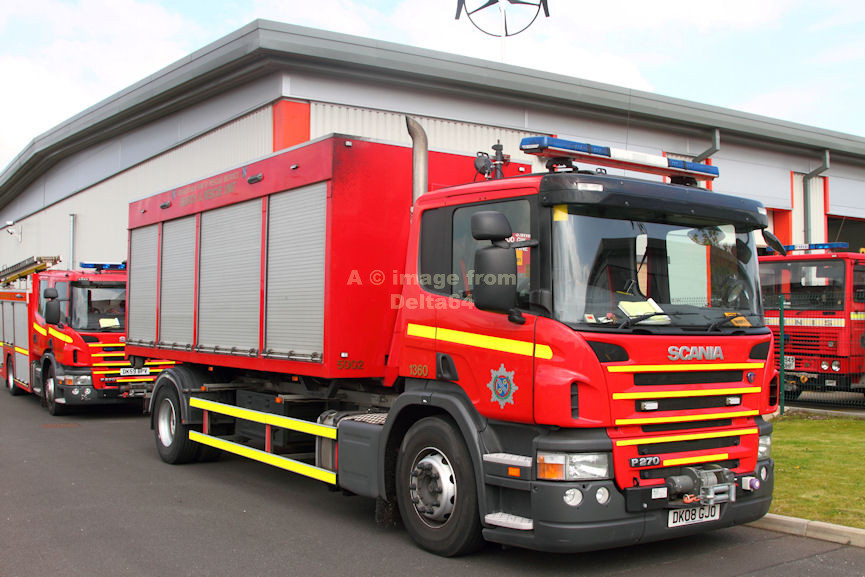 Prime Mover DK08GJO with the SRU pod was seen at the Engineering Centre, 2 May 2012.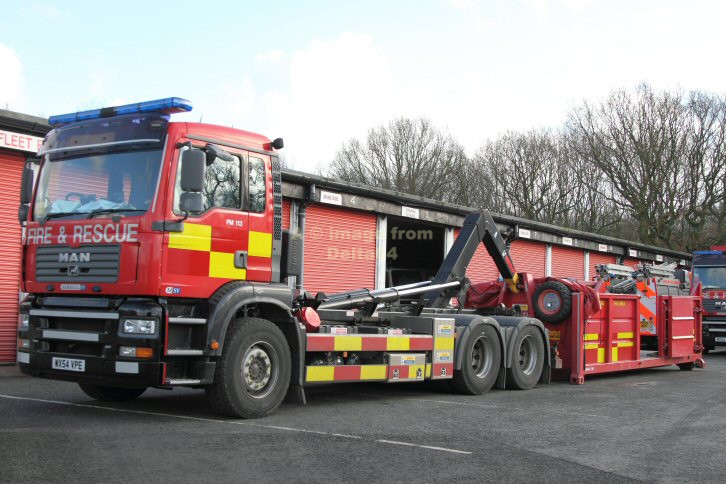 PM113 WX54VPE was seen at a major exercise at Washington Hall in Lancashire, 12 February 2011.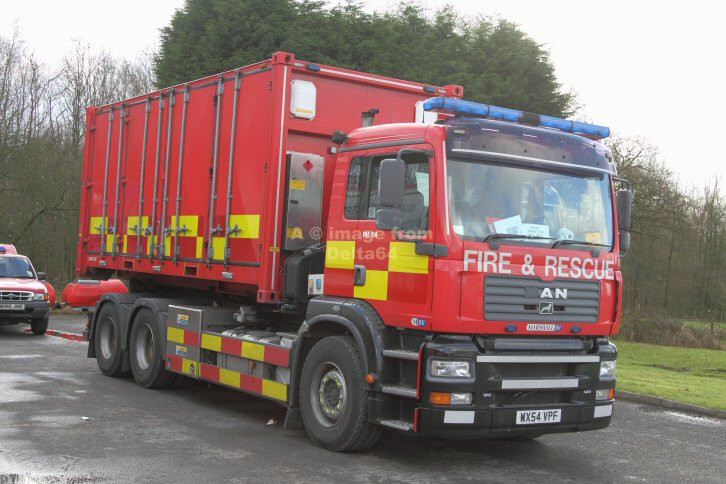 PM114 WX54VPF was similarly seen at the exercise at Washington Hall, 12 February 2011.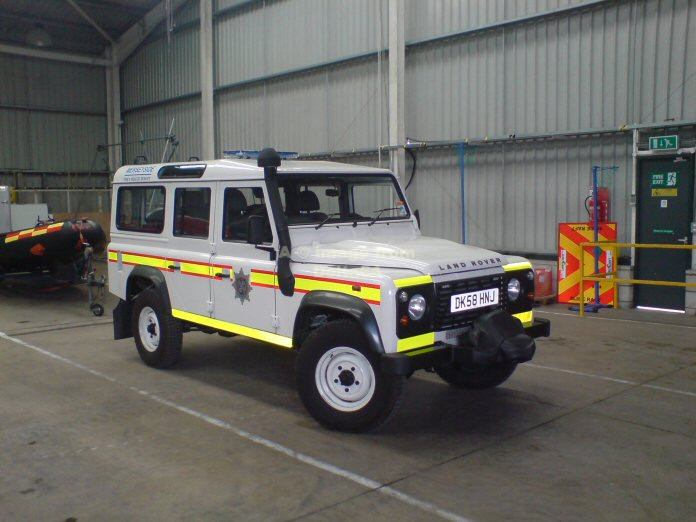 Land Rover DK58HNJ was seen at T.D.A. 2 April 2009.
[Copyright picture ~ D. York and reproduced with permission.]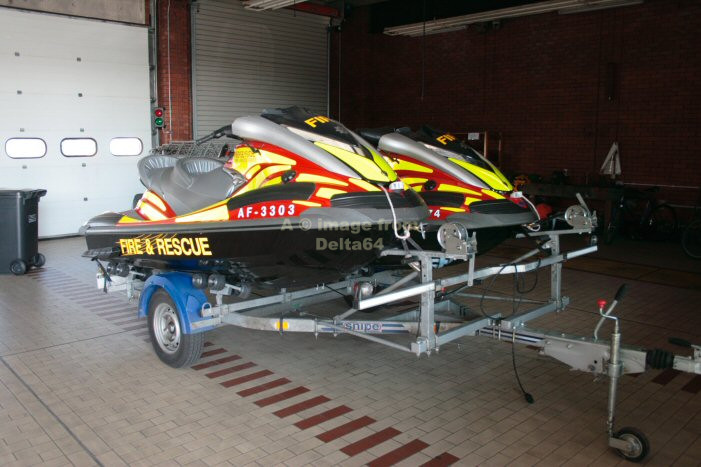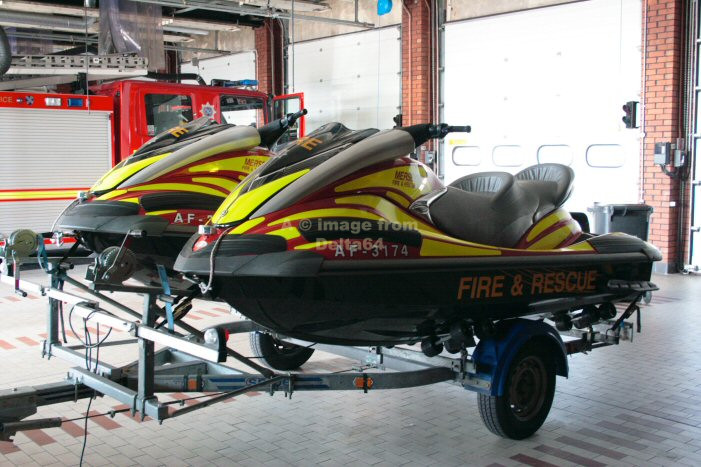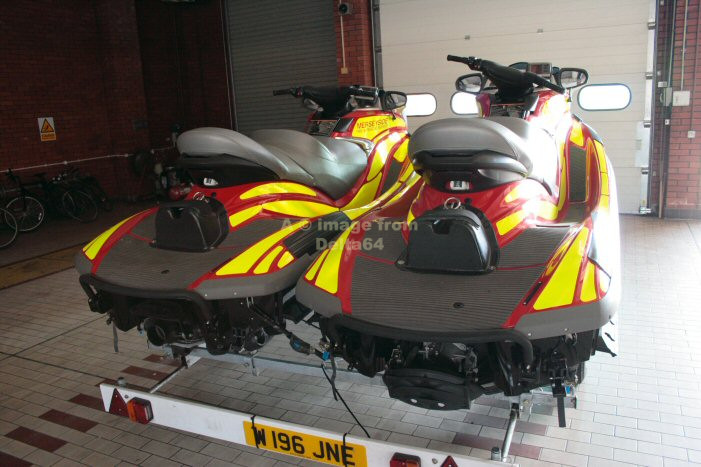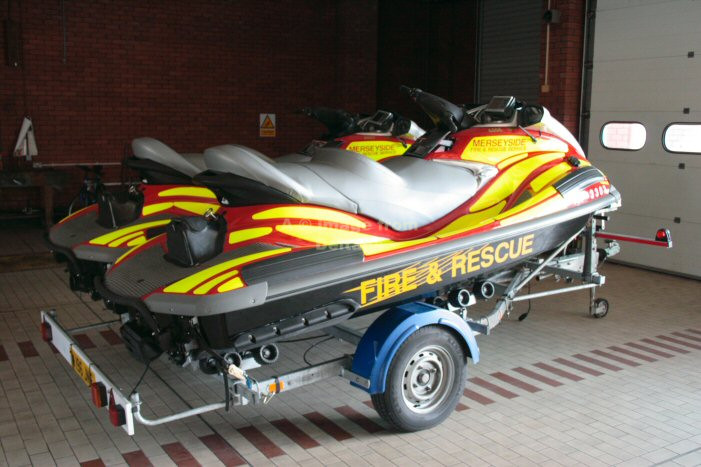 This pair of Jet Skis were seen 17 March 2008.
TRAINING AND DEVELOPMENT ACADEMY