A20 CONISTON
Before becoming part of the new County of Cumbria in 1974, Coniston was then the most northerly station in Lancashire County Fire Brigade.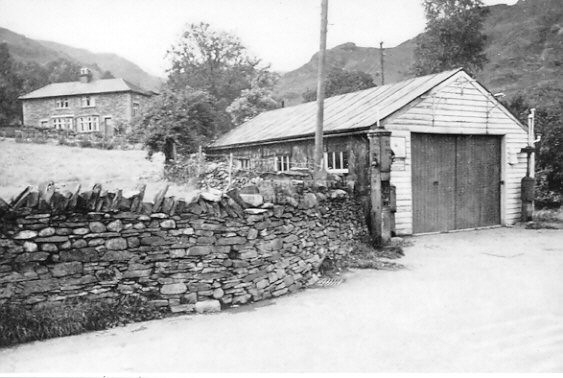 The old Fire Station seen in 1955.
[NP collection ~ courtesy A. Collier]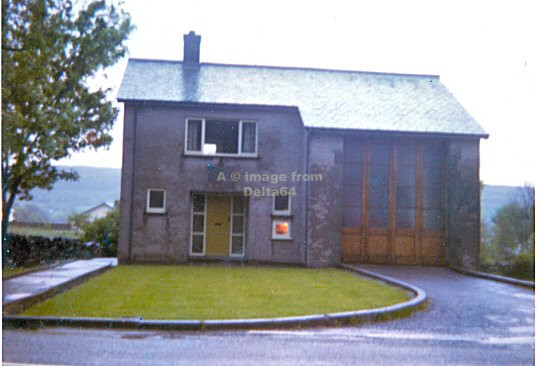 This picture of the present Fire Station in Lancashire County days dates back to c.1971.
(The chimney has since been removed!)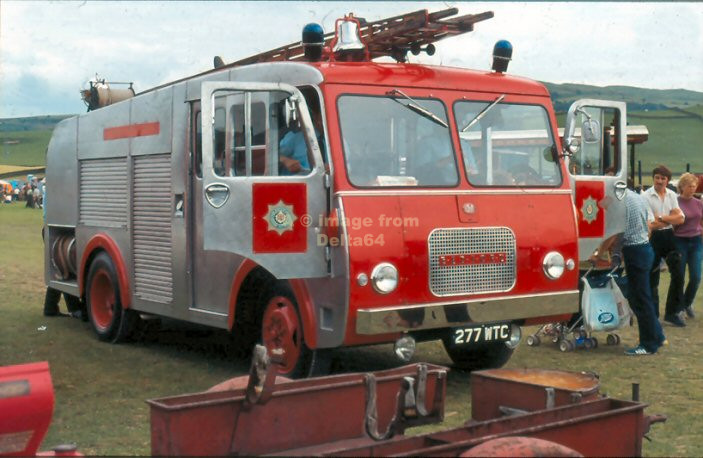 Bedford J5 277WTC seen shortly after it was withdrawn from service and entered into preservation.
[Copyright picture ~ N. Glover and reproduced with permission.]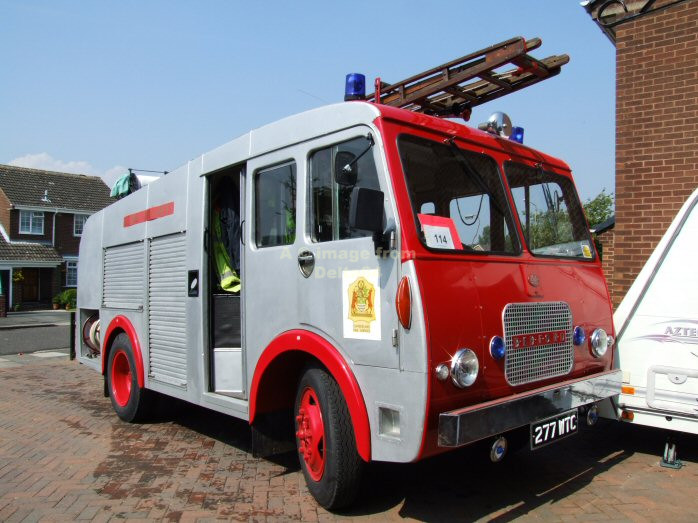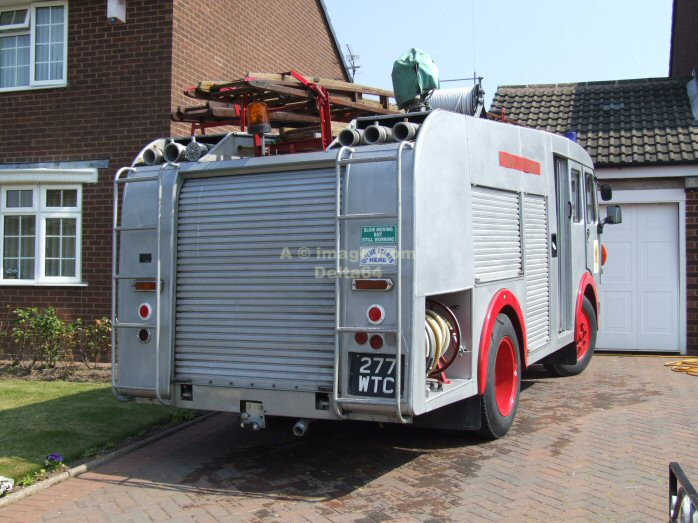 When the above two pictures were taken 277WTC was preserved in the Carlisle area.
Although bearing Cumbria lettering the appliance was new to Lancashire in 1962.
[Copyright pictures ~ K. Howarth and reproduced with permission.]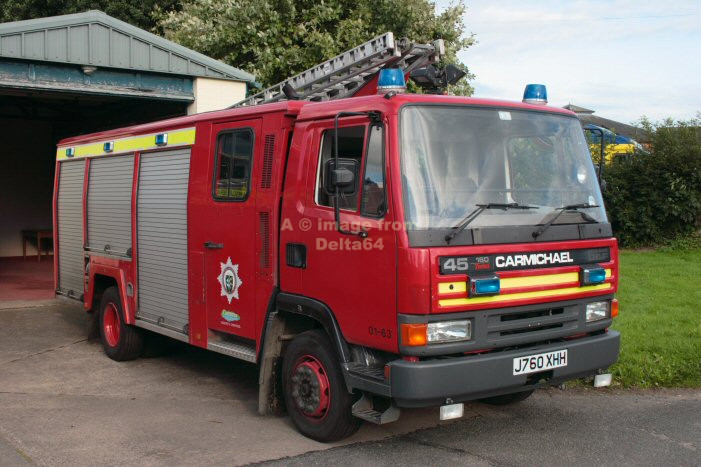 Leyland Daf J760XHH was one of the brigade's first Compact Water Tenders for use in rural areas.
It was part of the reserve fleet when seen at Wigton Fire Station, 21 August 2008.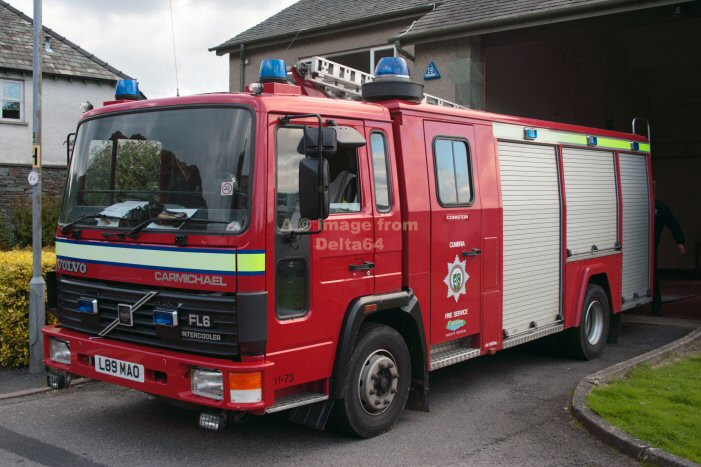 Volvo 'compact' water tender L89MAO was seen at the station, 13 August 2007.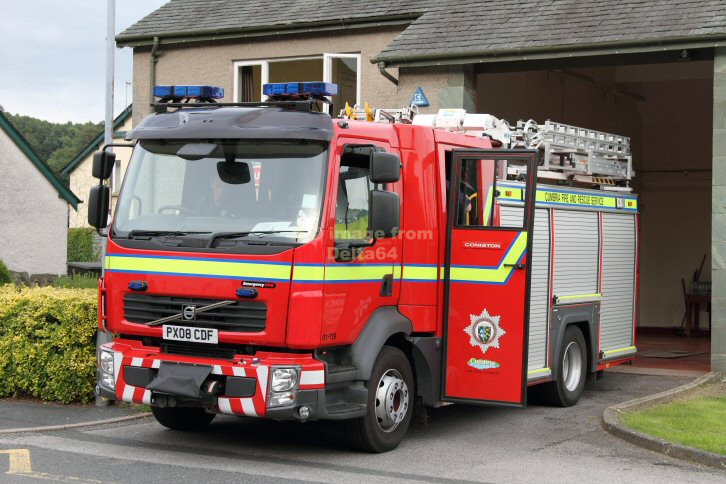 Volvo Water Tender PX08CDF was seen on the station forecourt, 2 August 2010.
[Note: this appliance saw further service at Penrith.]