MISCELLANEOUS VEHICLES ~ 3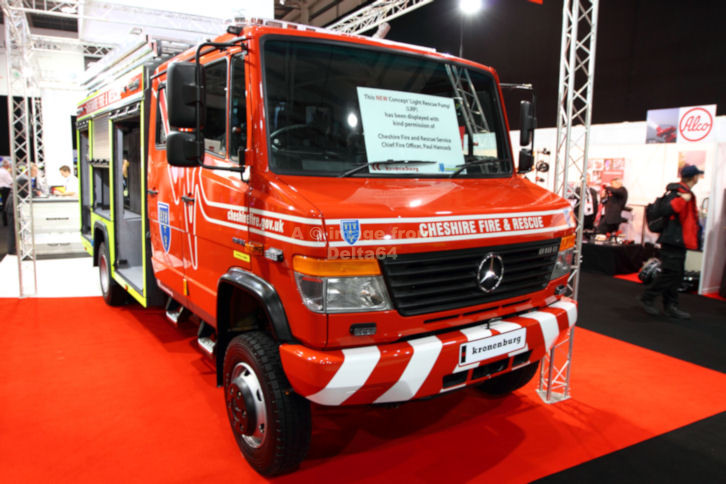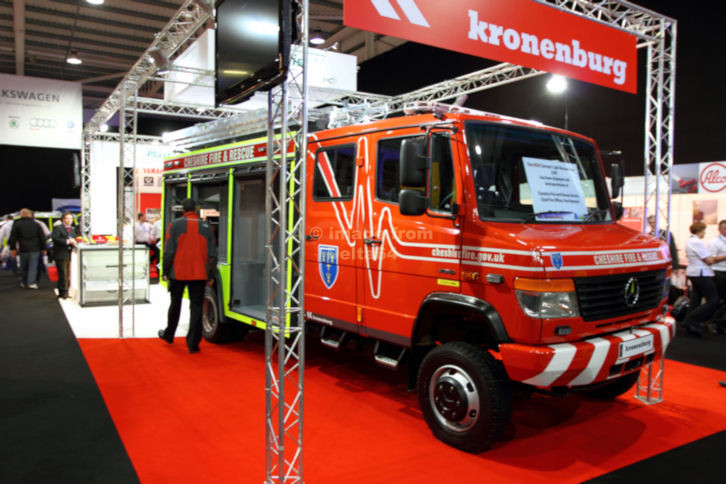 The new Mercedes LFA for Cheshire at Stoneleigh Park, 23 November 2011.
The following pictures of the above appliance were taken in March 2012. It is anticipated that it will enter service in early July. Bodywork is by Plastisol UK Ltd.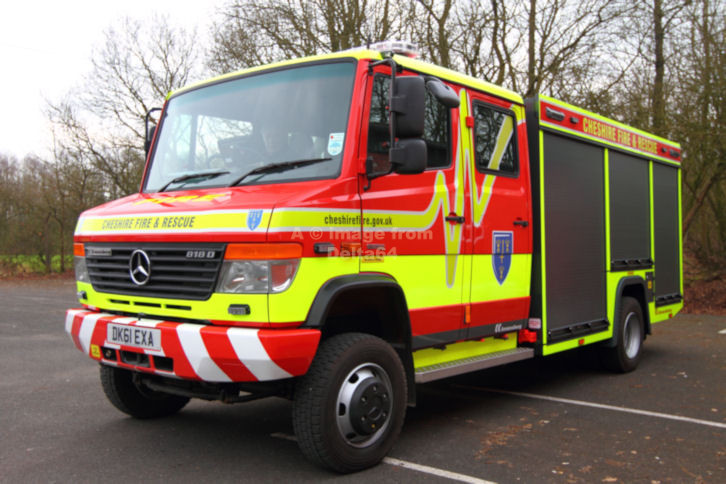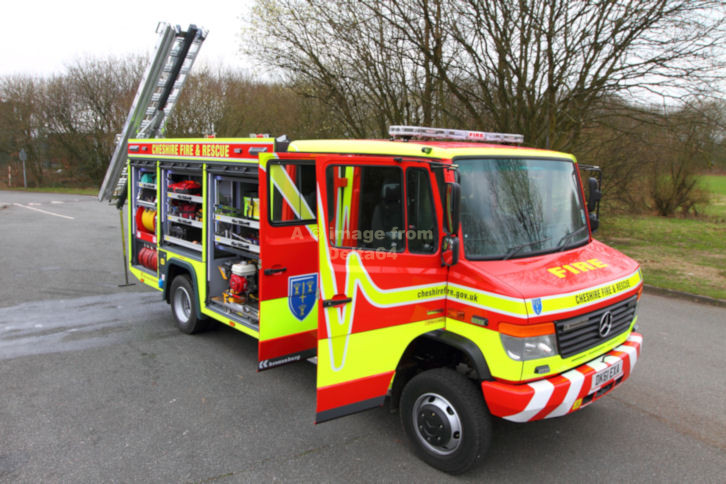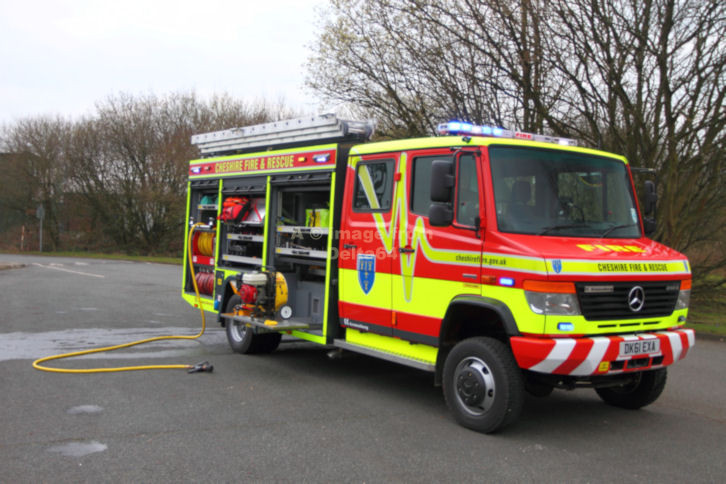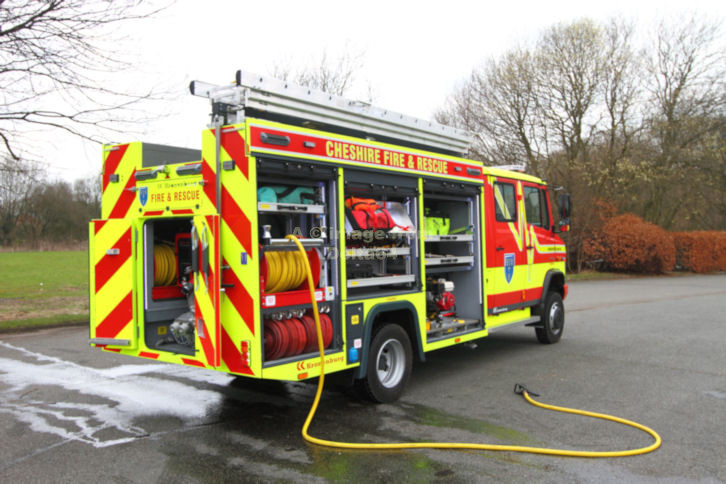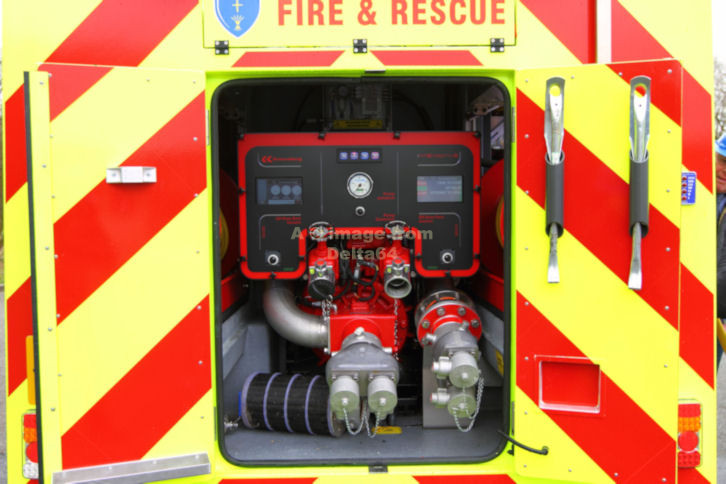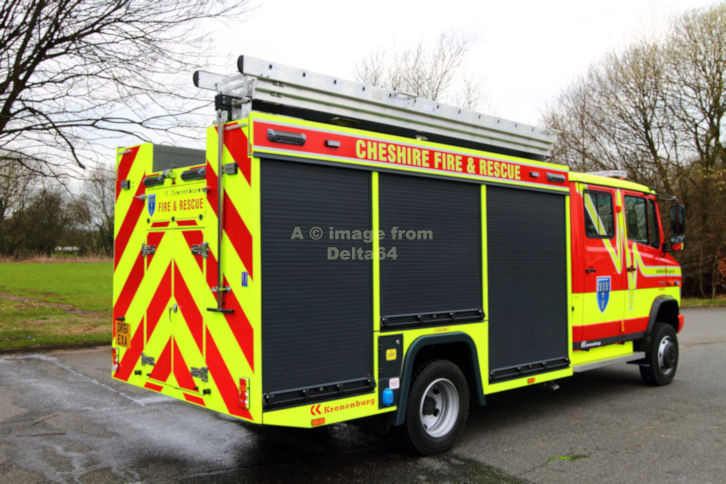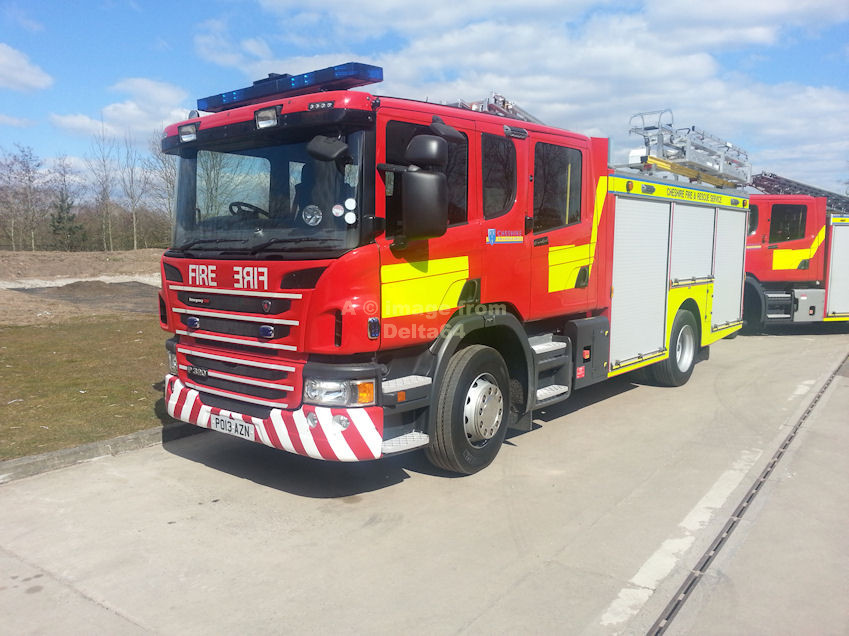 Scania PO13AZN with bodywork by Emergency One was seen at Headquarters, 5 April 2013.
[Copyright picture ~ B. Green and reproduced with permission.]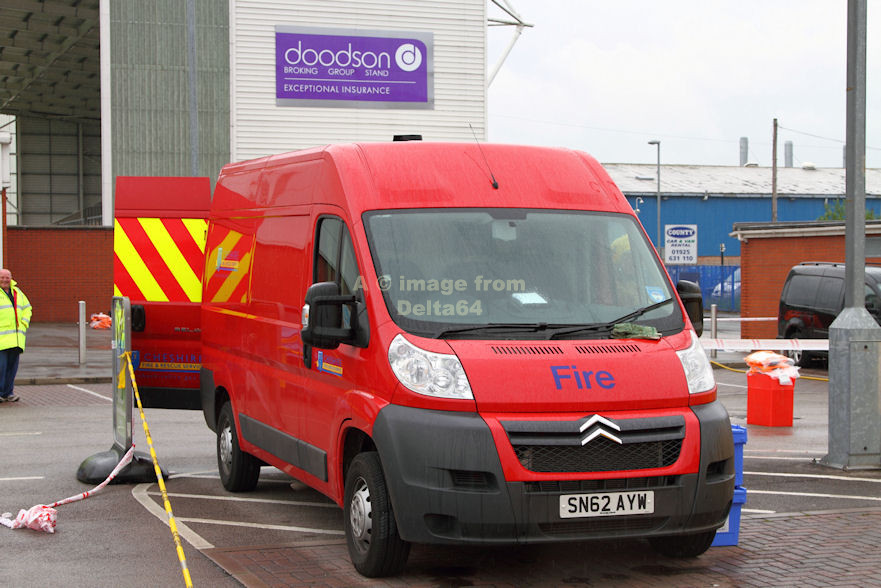 Citroen Van SN62AYW outside the Halliwell Jones Stadium, Warrington, 14 June 2013.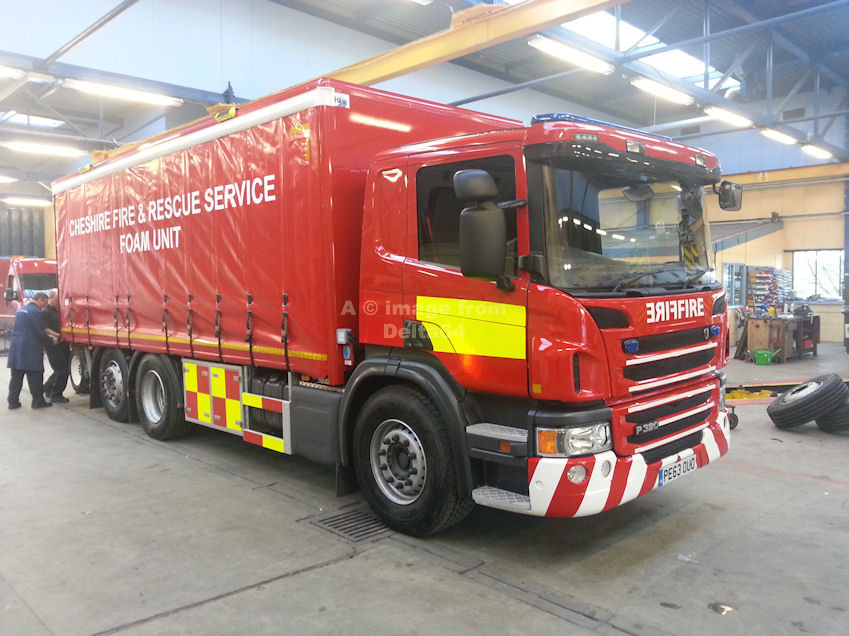 New Scania Foam Unit PE63OUO had been in the county just a few hours when seen, 7 February 2014.
It will be based at Ellesmere Port and replace both of the current Foam Tankers.
[Copyright picture ~ B. Green and reproduced with permission.]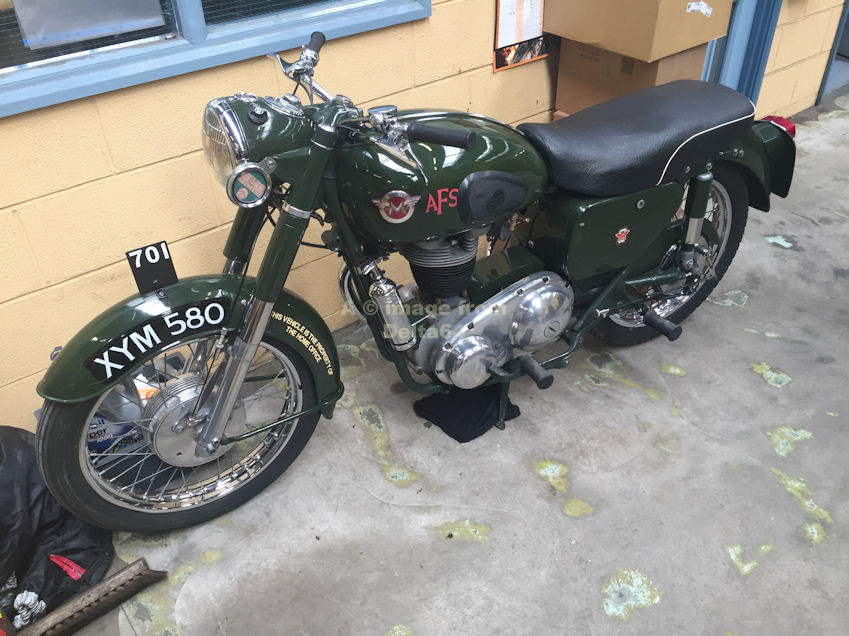 AFS Matchless XYM580 has recently come into the fleet. It was seen 2 April 2017.
[Copyright picture ~B. Green and reproduced with permission.]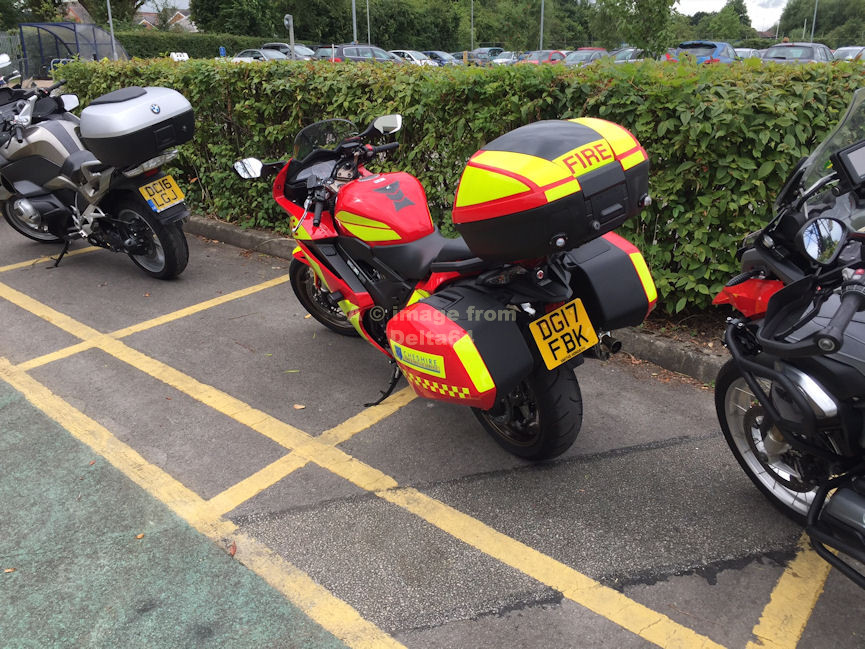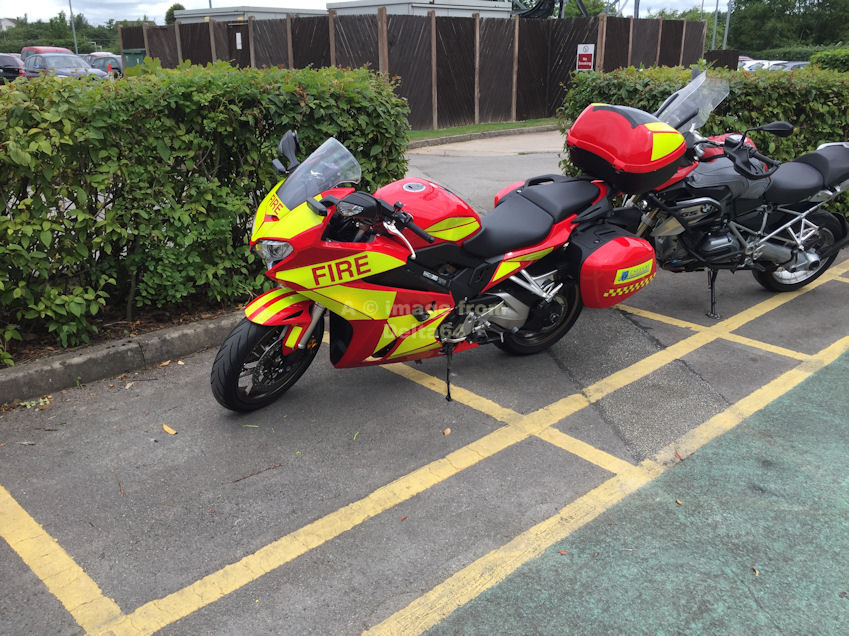 The latest Fire Bike is Honda VFR800 DG17FBK seen 14 July 2017.
[Copyright picture ~ B. Green and reproduce with permission.]