Page ~ 50
A final selection of pictures unidentified or undated.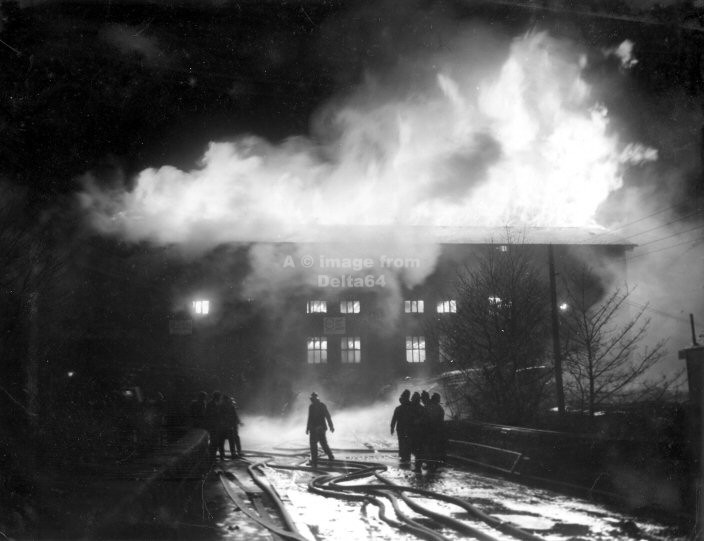 Possibly Railway Goods Warehouse, Hebden Bridge Station, West Yorkshire, 12 March 1969.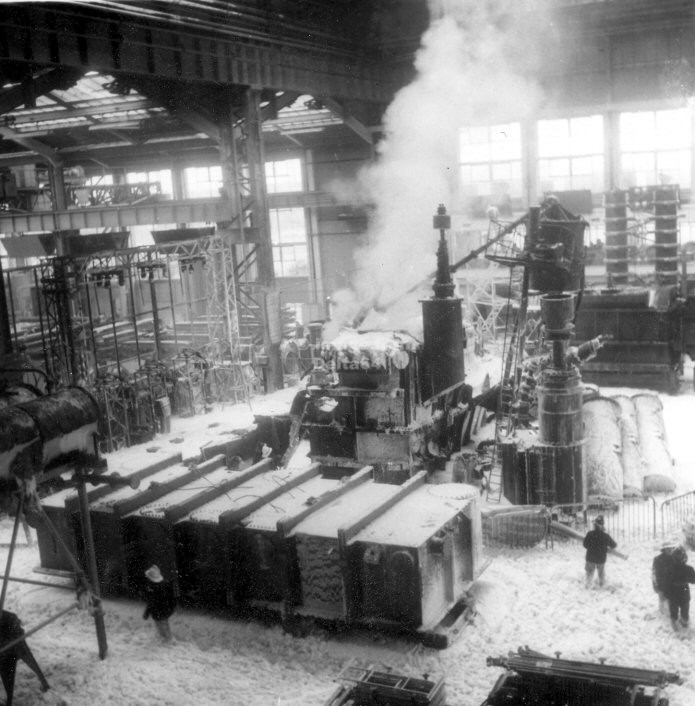 Believed to be Ferranti's at Hollinwood, 1 September 1967.
[Thanks to Sub.O. Andrew Entwistle for this information.]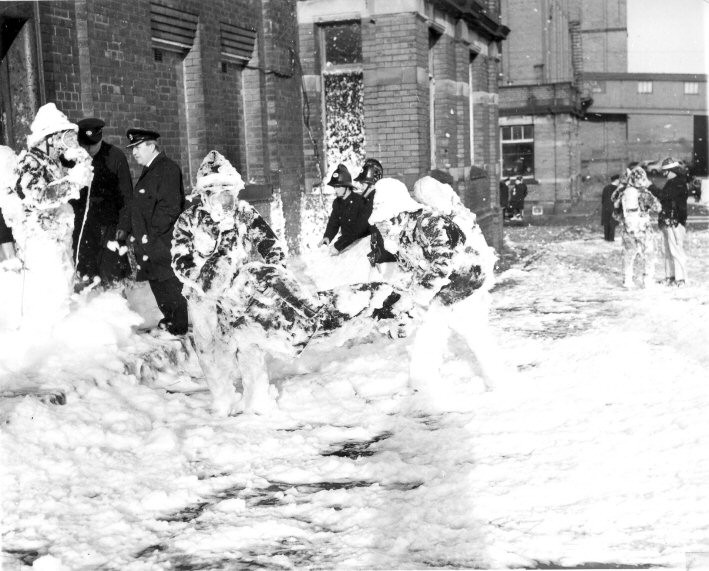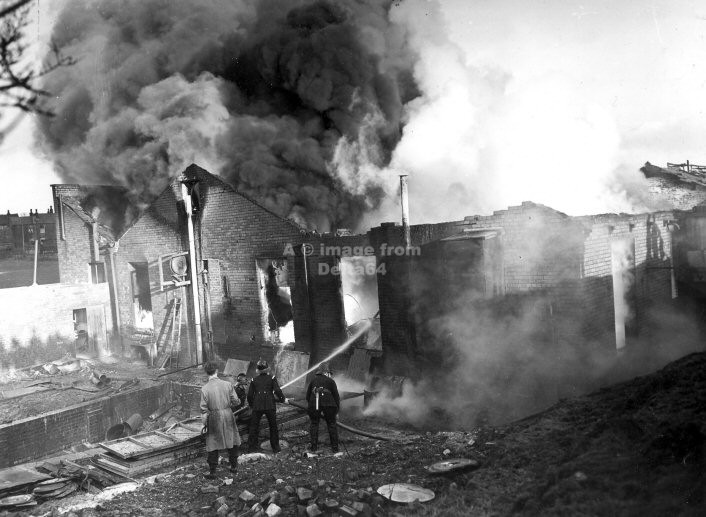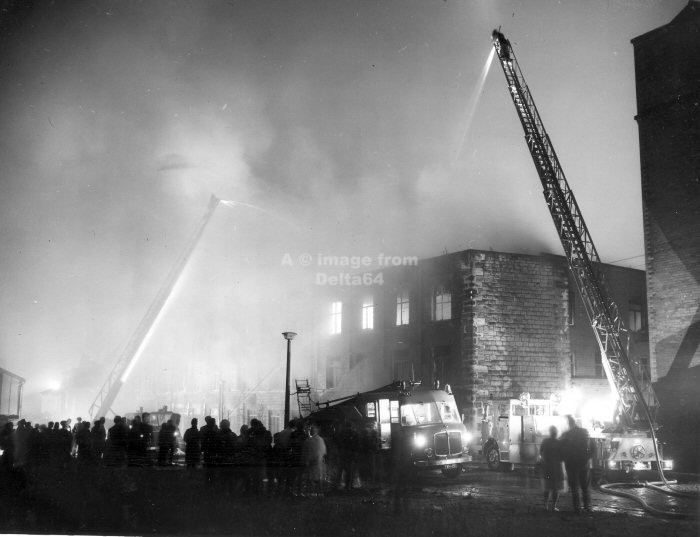 The pump is YWH450 from Bolton whilst the Turntable Ladder is BEN99C from Bury.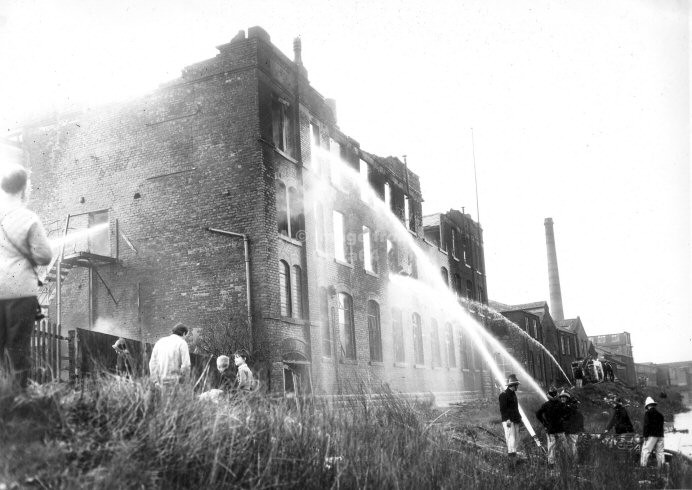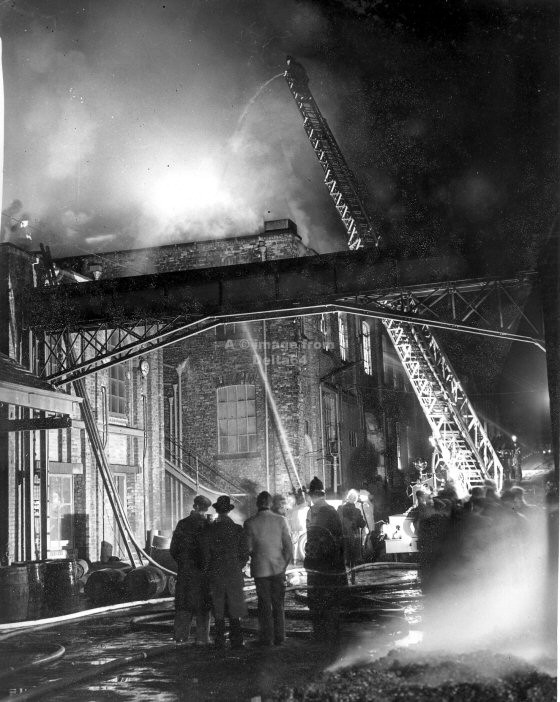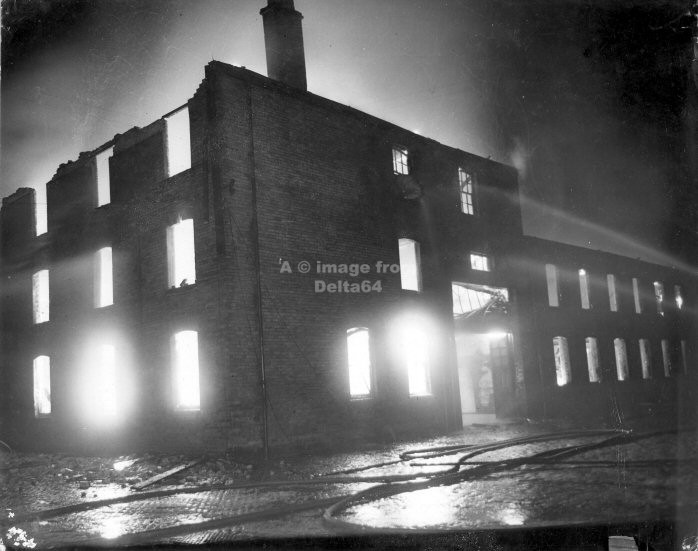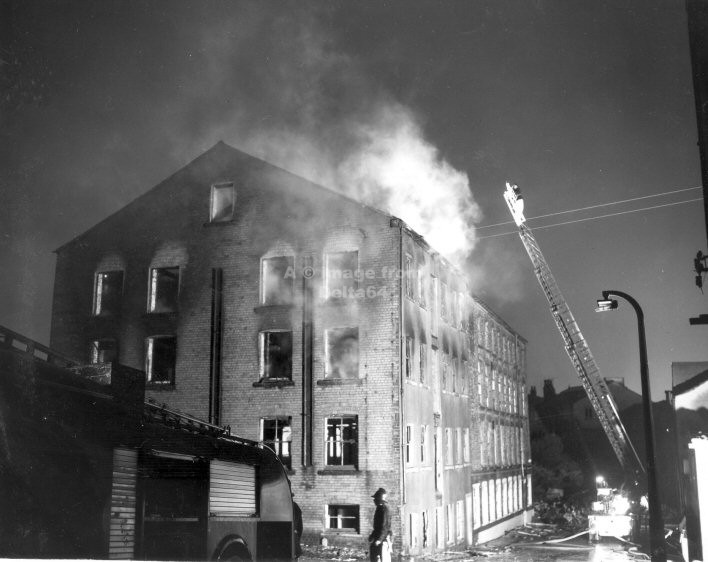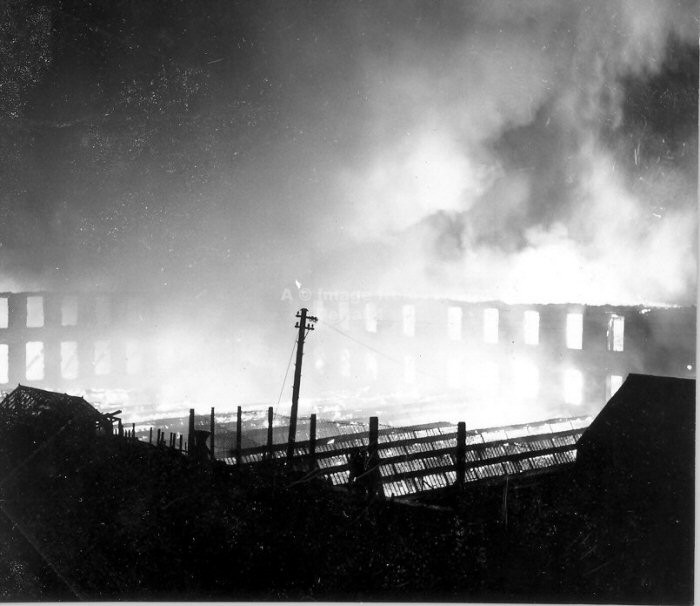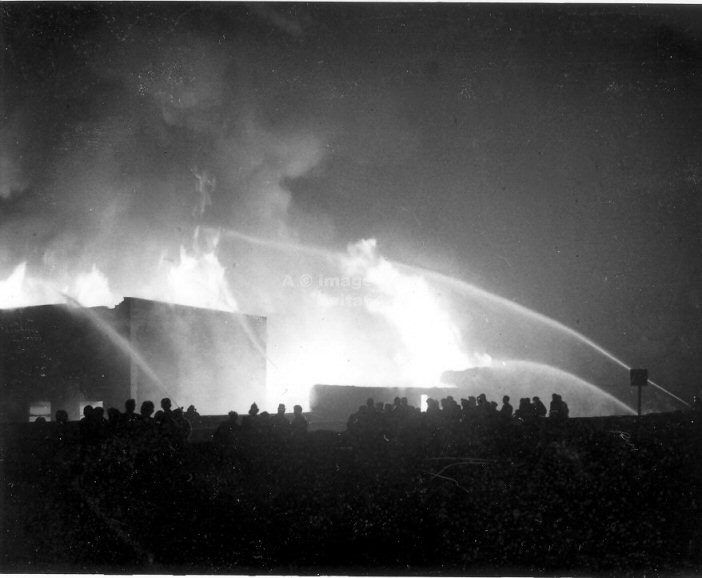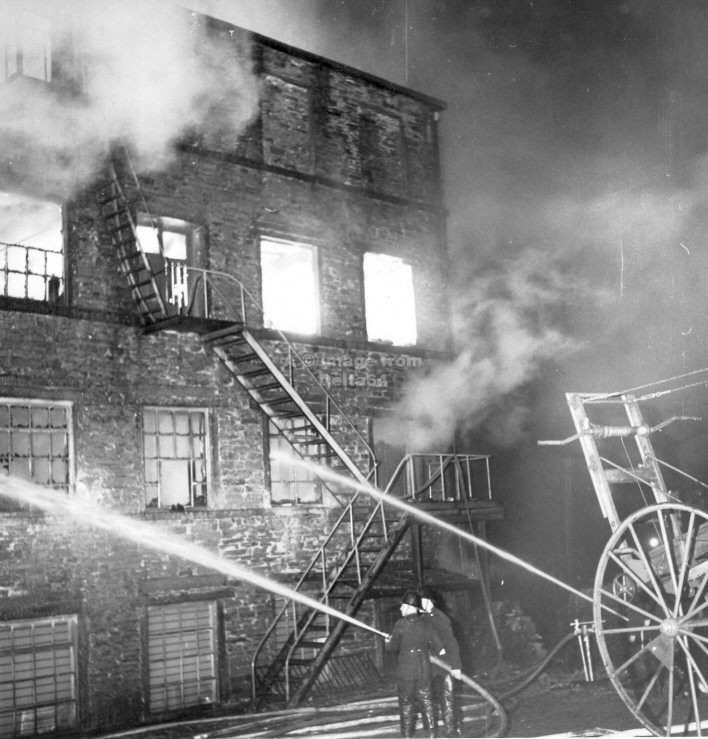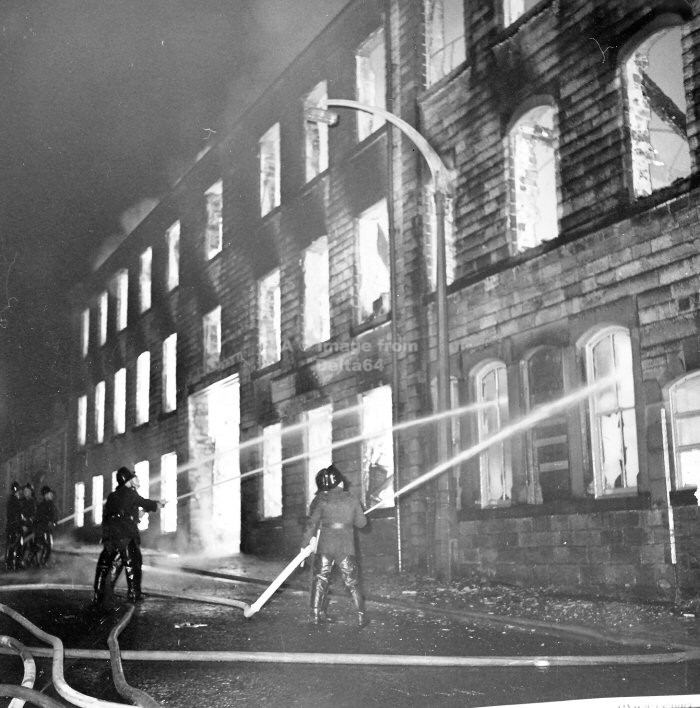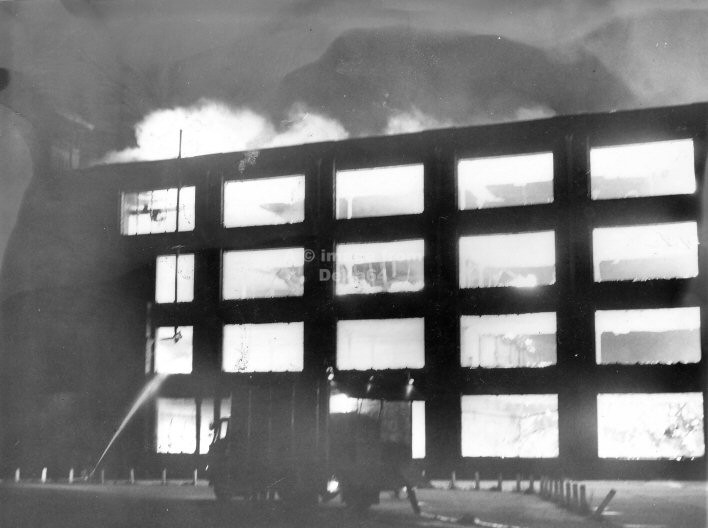 Victoria Mill, Atherton????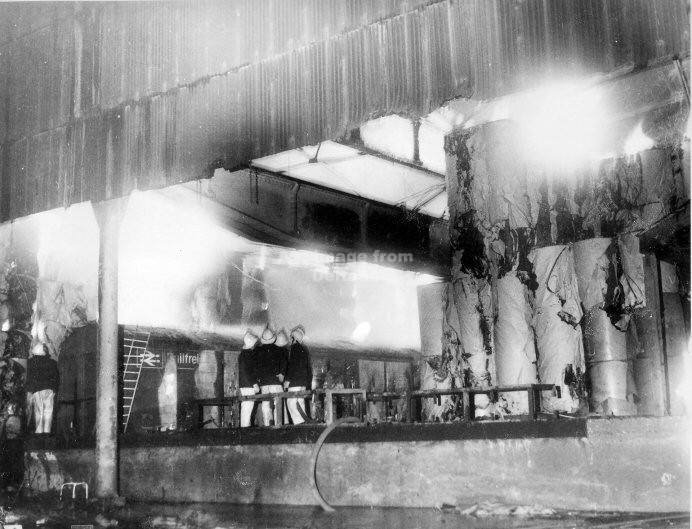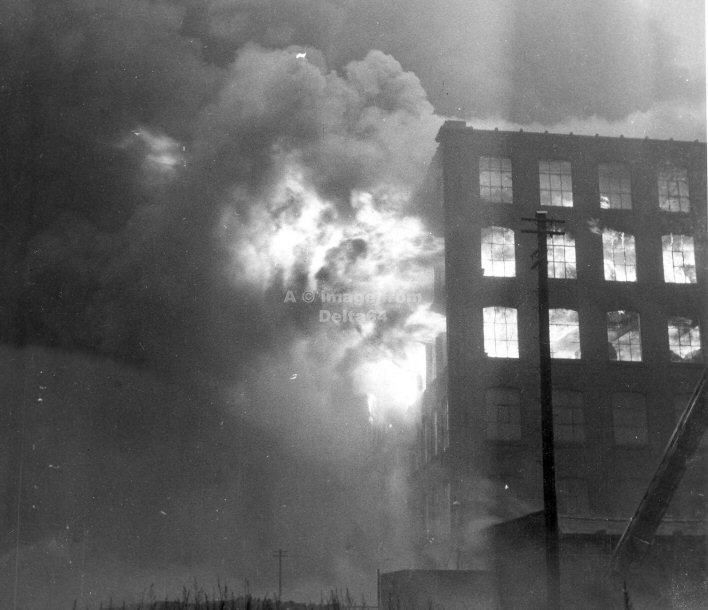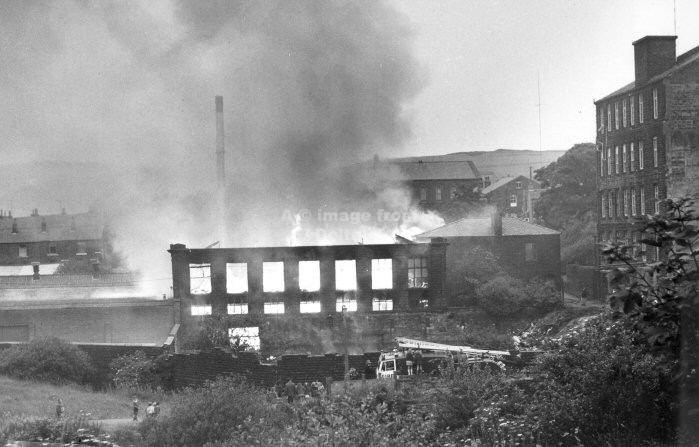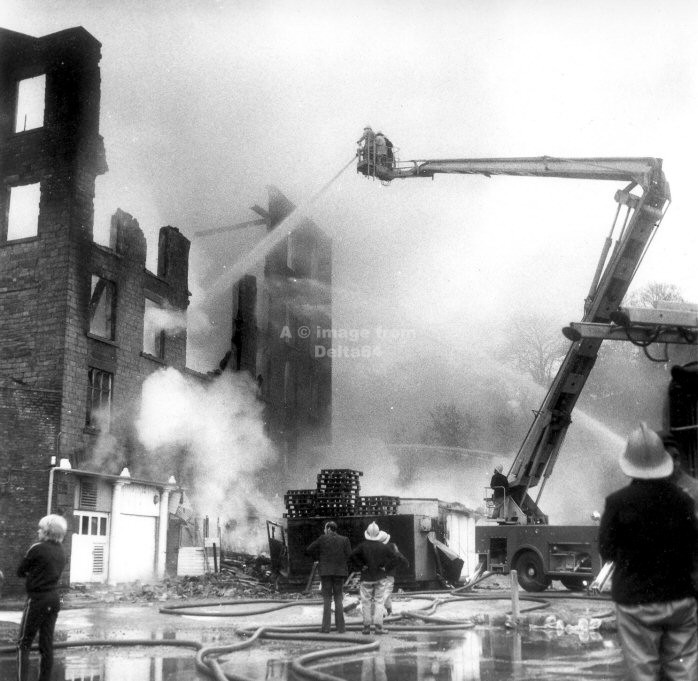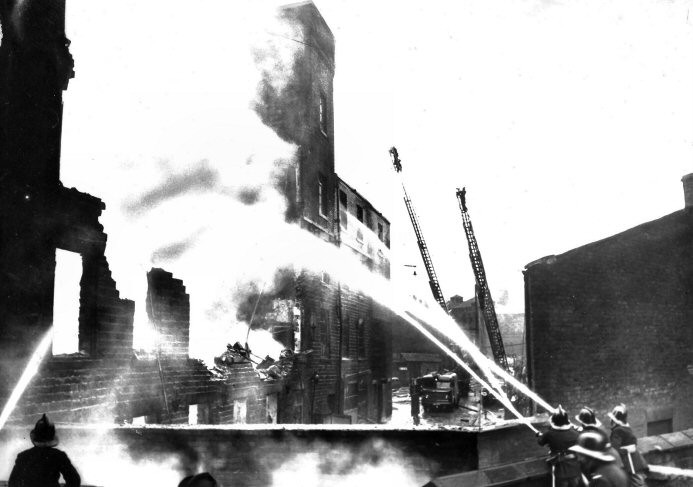 The Miles-bodied appliance suggest this incident was possibly somewhere in the Oldham area.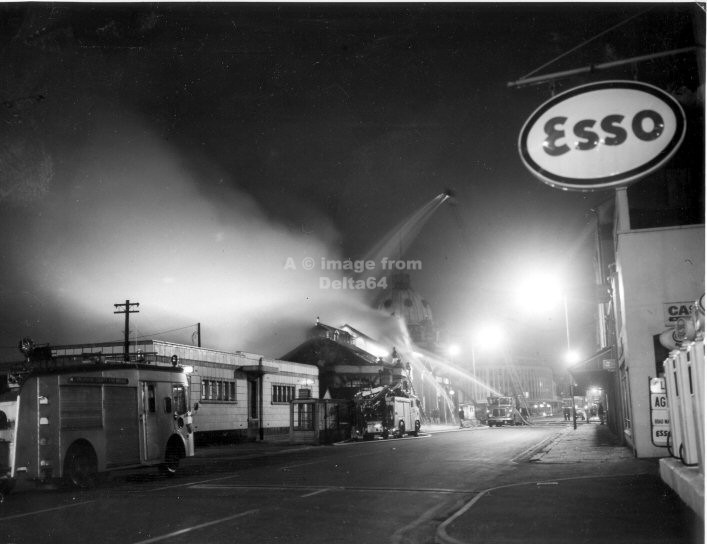 This incident was in Bury and is believed to be the Market Hall incident, 17 November 1968.
The Busmar bodied appliance on the left is probably from Heywood,
whilst the Commer HY escape in front is probably from Whitefield.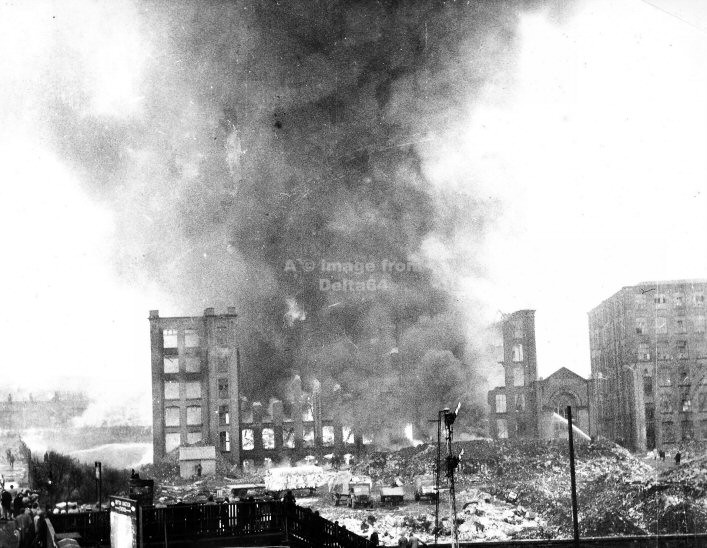 One of the Royton Mills. In the foreground is Royton Junction Railway Station.