Page ~ 8

RED LUMB MILL, RED LUMB
26 JANUARY 1940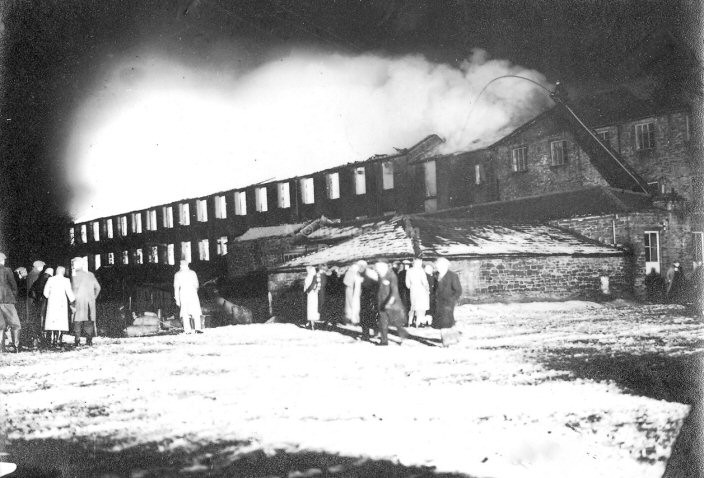 "Out on the moors. Well alight after Fire Brigade's 5 mile trip through snowdrifts.
Blaze stopped at the first wall. Engine room and other half of mill saved."
DANCING SCHOOL
DRAKE STREET, ROCHDALE
27 JANUARY 1940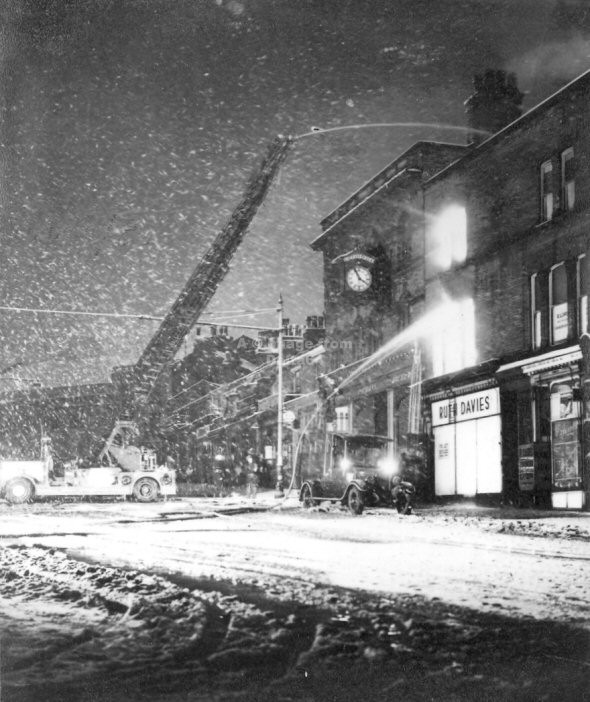 "Dancing School on first floor and rest of building gutted. Adjacent buildings undamaged."