Page ~ 3
I know that Clifford Ashton was very helpful in sharing copies of his photographs. However, I hope that the Copyright on this and subsequent pages will be courteously respected.
A.B. & C. STUART STREET, ROCHDALE
9 SEPTEMBER 1934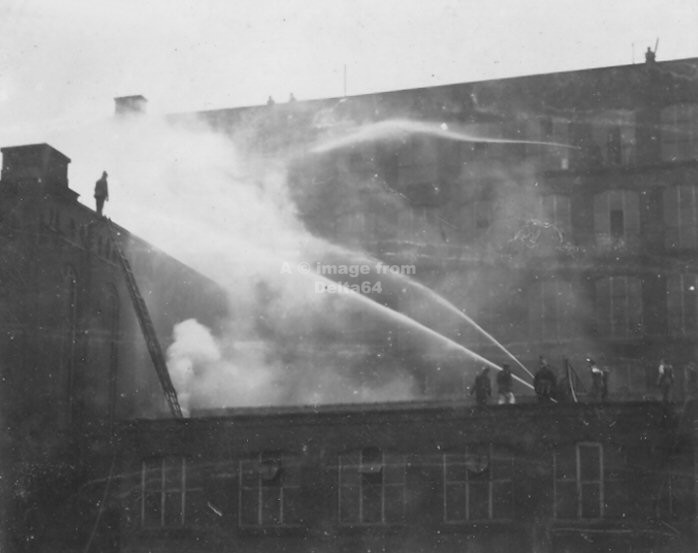 Standard Mill, Rochdale, 4 January 1934.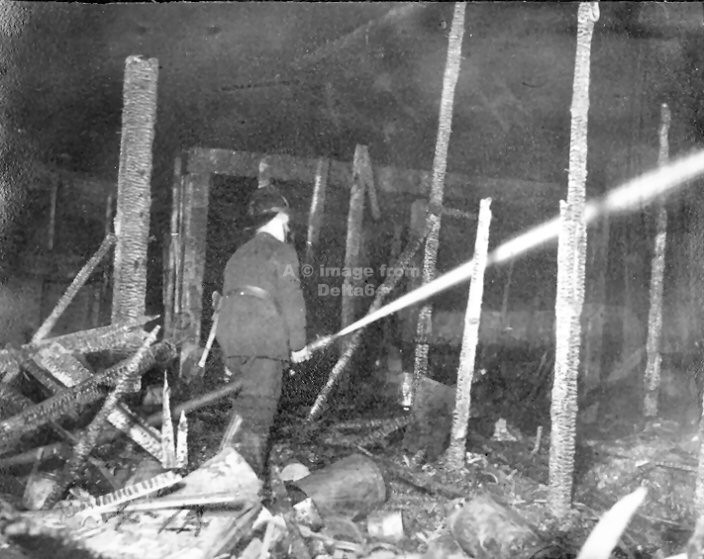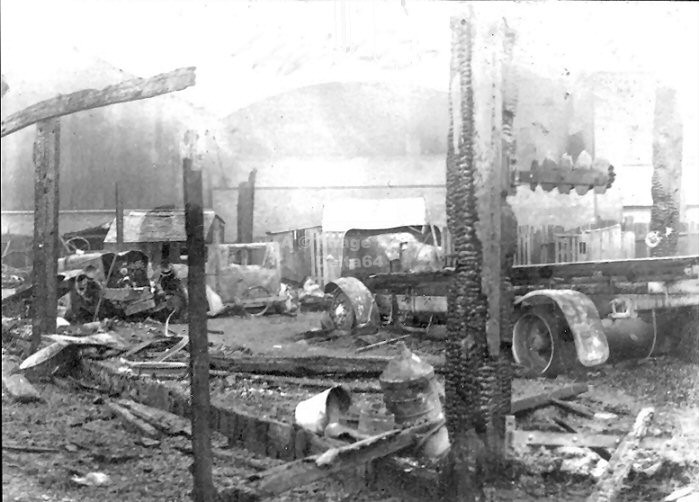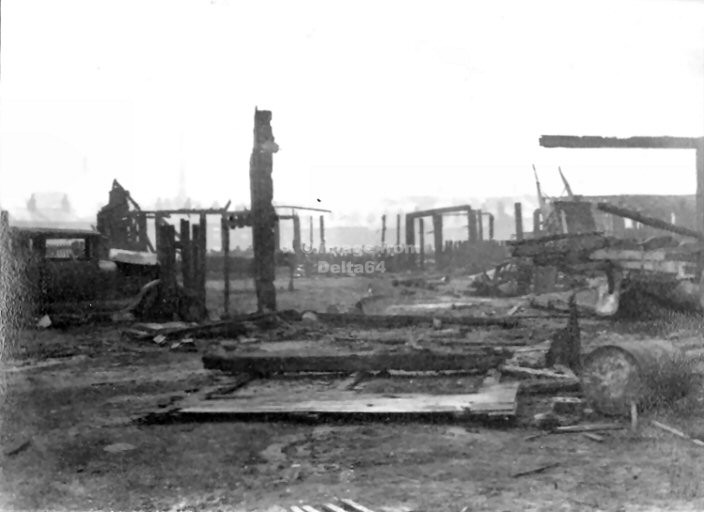 "Wooden garages and buildings. One fireman hurt by falling beam."
DICKEN GREEN MILL, ROCHDALE
CHRISTMAS DAY 1934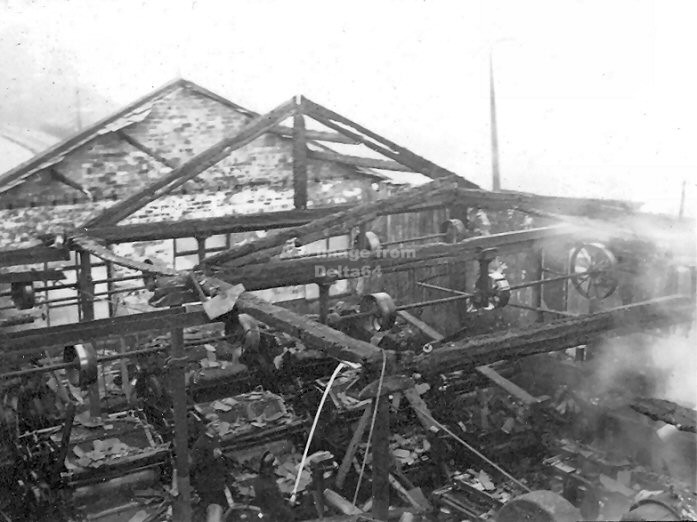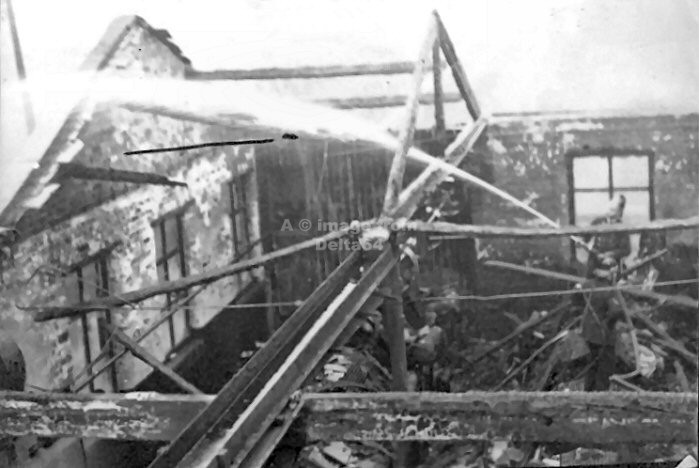 "First fire attended by new T.L. which contained fire to corner of mill
and covered its cost at this fire alone."
[This would be Leyland Metz 100' TL DK9583 which survived until October 1957.]