MAKE PUMPS 8
CARBOGEN AMCIS
CLAYTON LANE, CLAYTON
EASTER SUNDAY ~ 5 APRIL 2015
I am often asked, particularly by younger visitors to this site, how I manage to obtain some of my pictures. In many cases I am at an incident with the Canteen Unit. However, there is one piece of advice I can give and that is to ALWAYS carry a camera.
My wife and I were out an Easter Sunday leisure drive. We were made aware of this incident, and being only 15 minutes away, we were soon in attendance - with camera! Had I had to go home for my camera, there is no way I could have got the pictures below which show how the fire developed after an earlier explosion.
The pictures below were all taken from Ashton New Road which remained open throughout the incident. They are displayed in the order they were taken.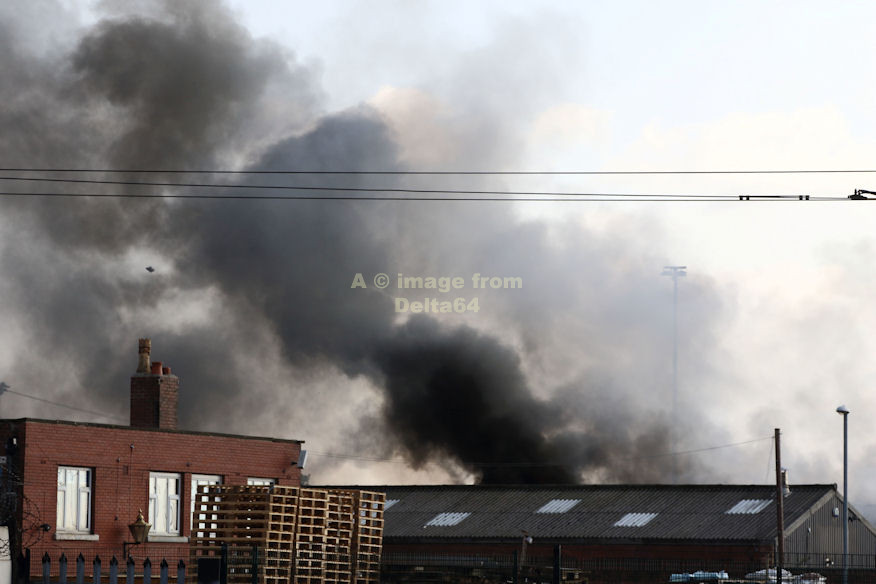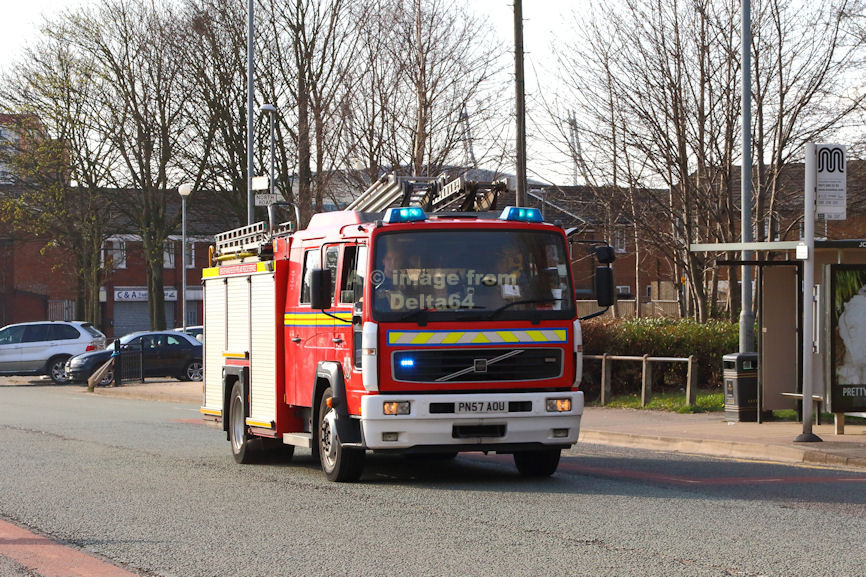 Volvo PN57AOU arriving from Moss Side.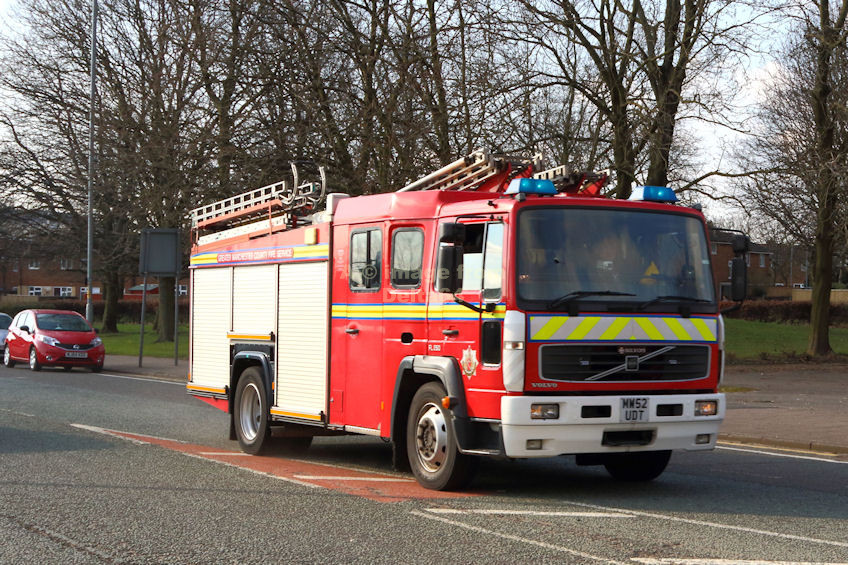 Currently No.2 pump at Salford, Volvo MW52UDT was also arriving on the 8 pump make up.