REASSURANCE CAMPAIGN
SOUTHPORT
4 JULY 2013.
Following the death of 2 males in a house fire at the beginning of July 2013, Merseyside Fire & Rescue Service mounted a reassurance campaign, visiting hundreds of homes in close proximity to the fire, carrying out Home Fire Safety Checks and delivering leaflets offering general advice on fire safety in the home. They were also highlighting the importance of having working smoke alarms fitted on each floor of a property. Below are some of the appliances that attended.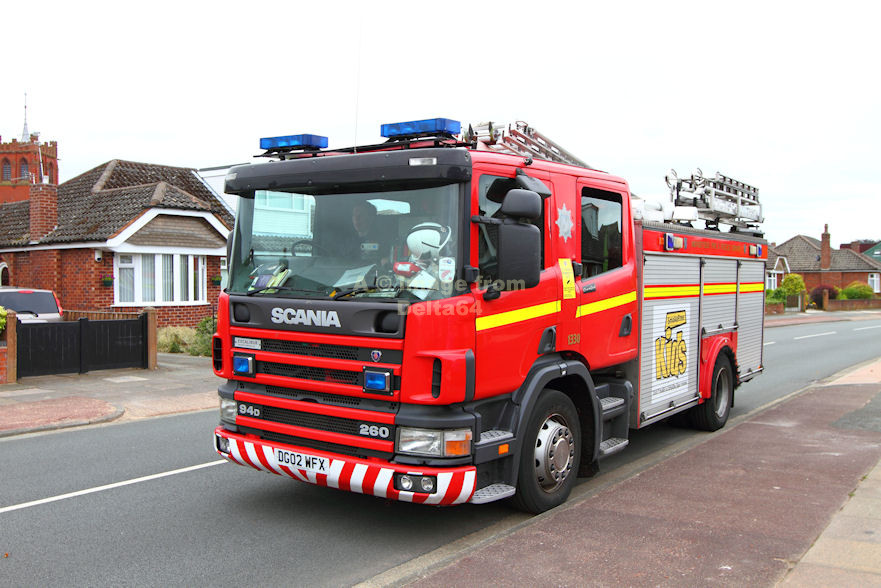 Scania DG02WFX was running as a reserve at Southport.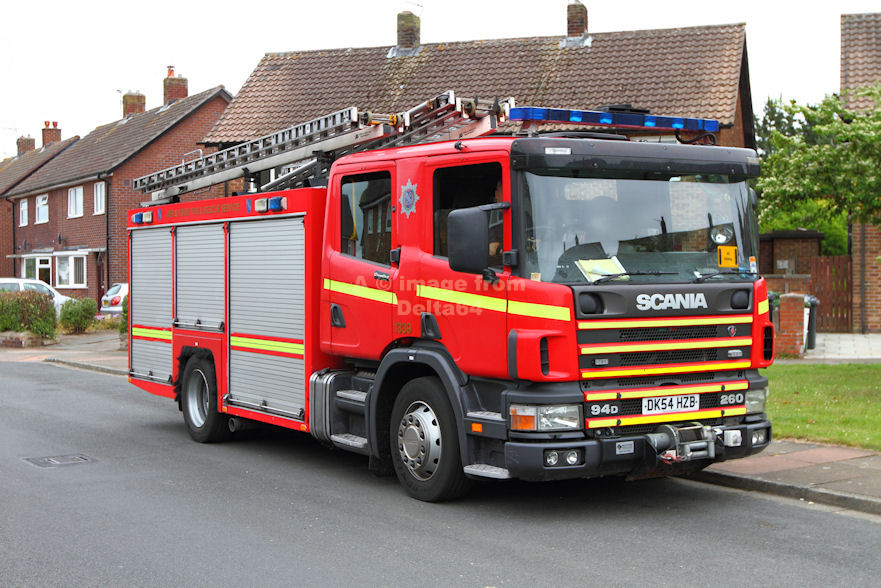 Scania DK54HZB from Kirkby.
This appliance has since been allocated to Southport.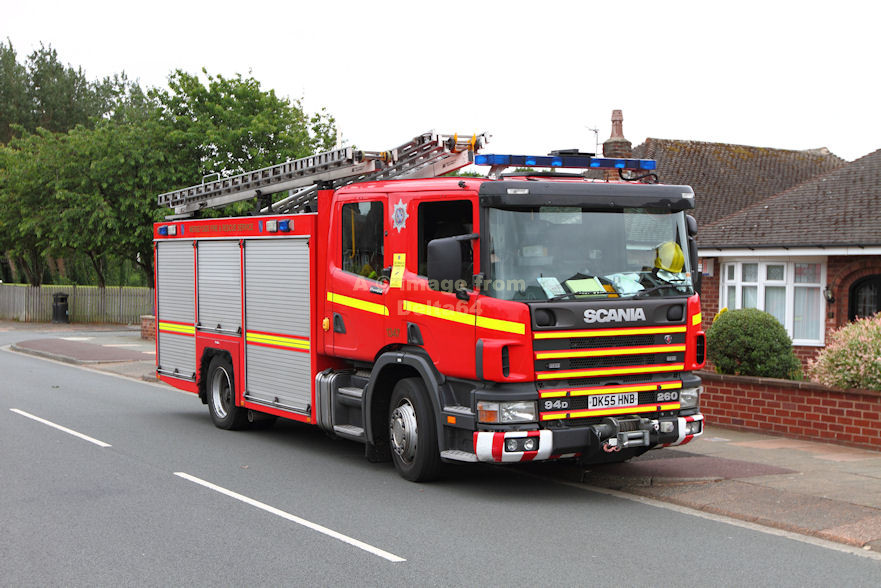 Scania DK55HNB was beleived to be running as a reserve from Kirkdale.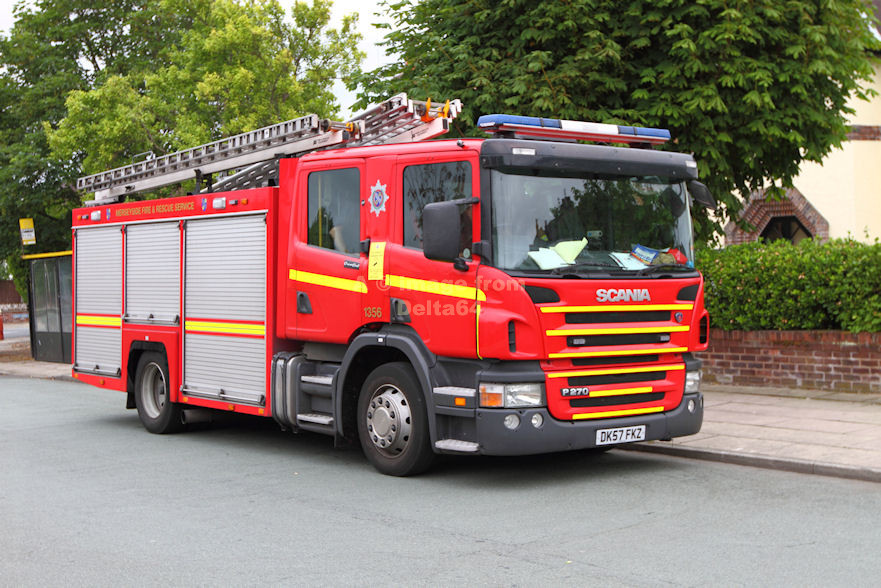 Scania DK57FKZ from Crosby.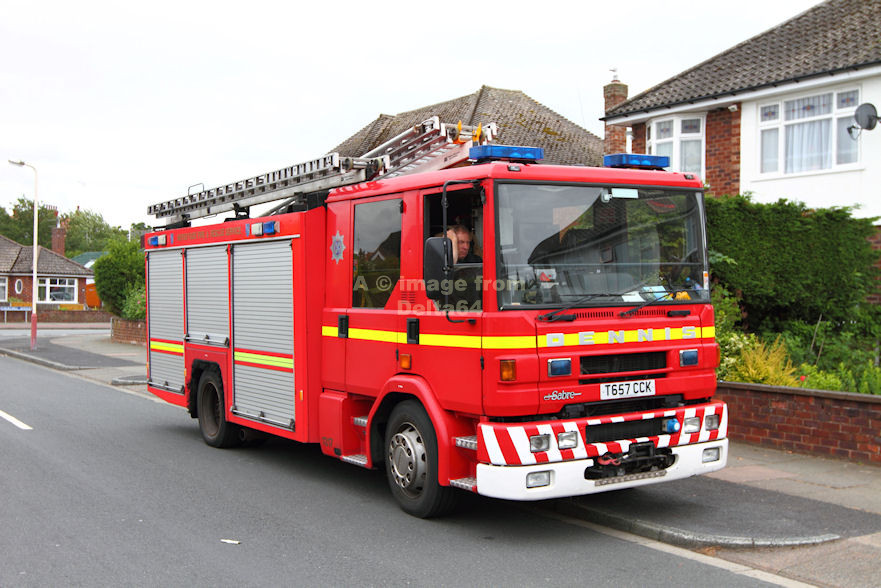 Dennis Sabre T657CCK was running as a reserve from Speke/Garston.