MAKE PUMPS 10
BRINDLEY COURT, MANTHORPE AVENUE
ROE GREEN, WORSLEY
7 DECEMBER 2007
Every incident brings sadness to someone, but none more so than those which involve residential properties. This fire occurred in a luxury apartment block. Fortunately no persons were involved.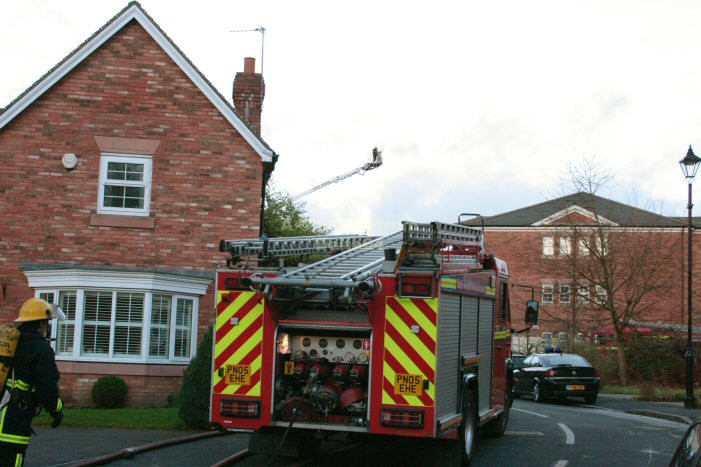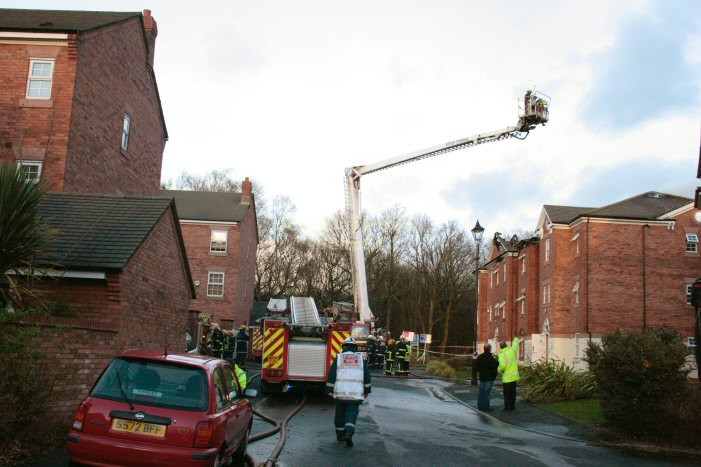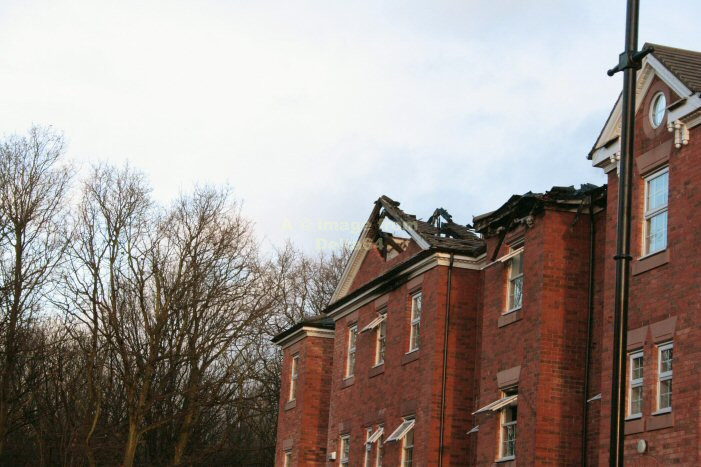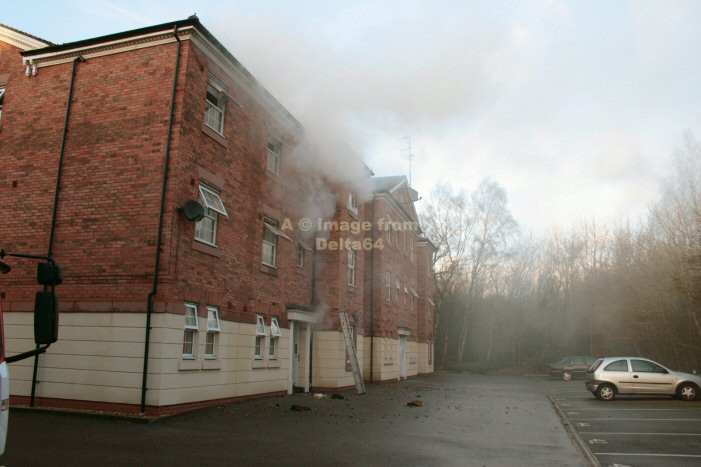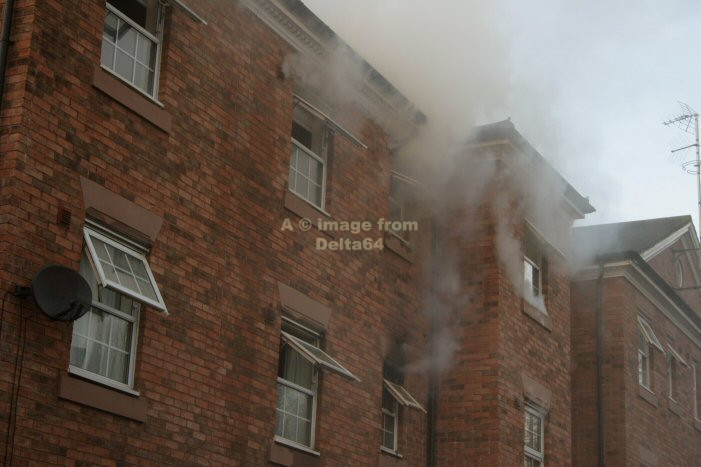 The following picture was taken Saturday 8th December and is copyright to K. Howarth and reproduced with permission.