30 BOOTLE/NETHERTON
OFFICIAL OPENING
14 AUGUST, 2012.
I offer my sincere thanks to the Chief Fire Officer for his very kind invitation to the Official Opening of the new Bootle/Netherton Fire Station The new station is built on the site of the former station but to the rear.
A selection of pictures from the event appears below.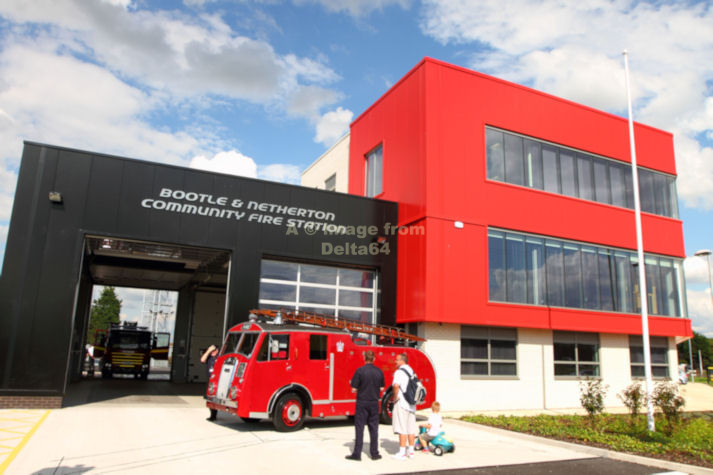 A passer-by showed great interest in the former Bootle Dennis F8 EM5512 which was displayed at the front of the new station.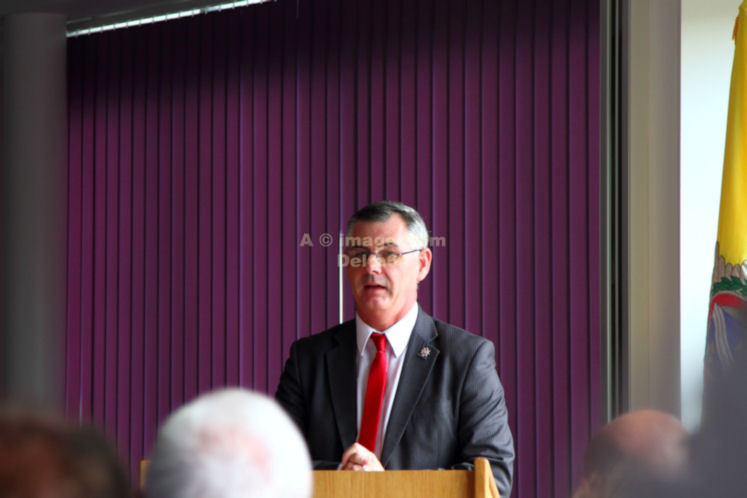 The Chairman of the Fire Authority, Councillor Dave Hanratty welcomed guests.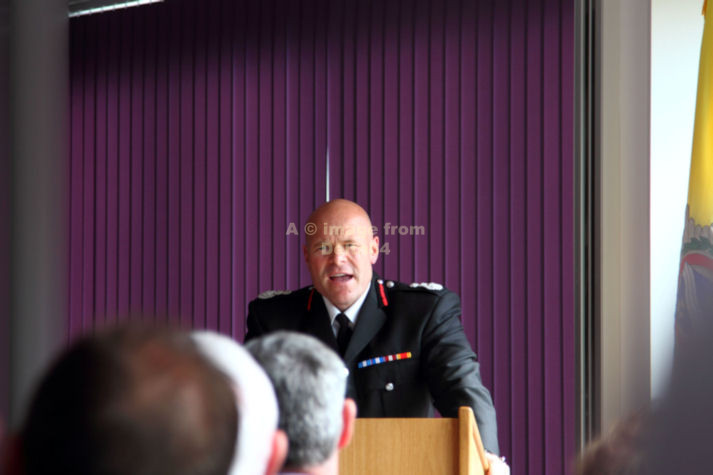 The Chief Fire Officer, Mr. Dan Stephens gave an interesting and often amusing history of fire-fighting in Bootle.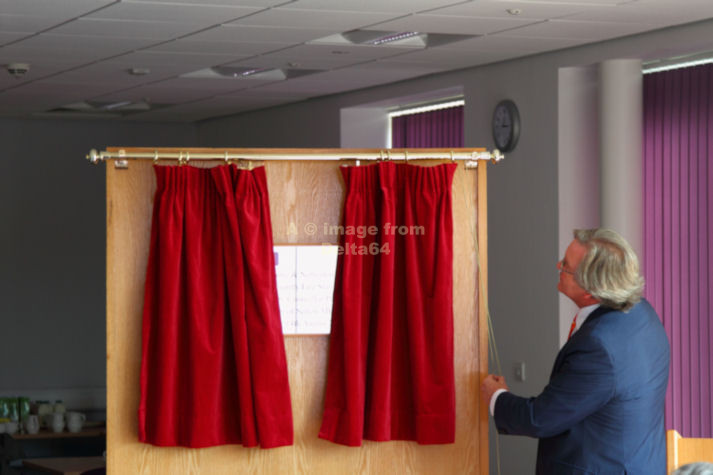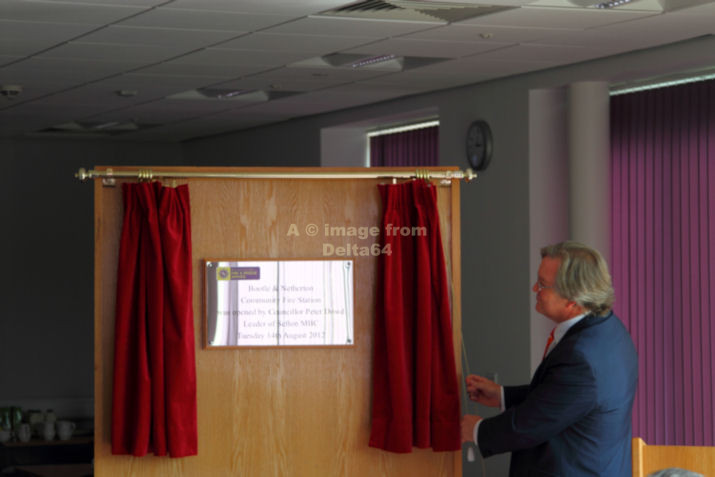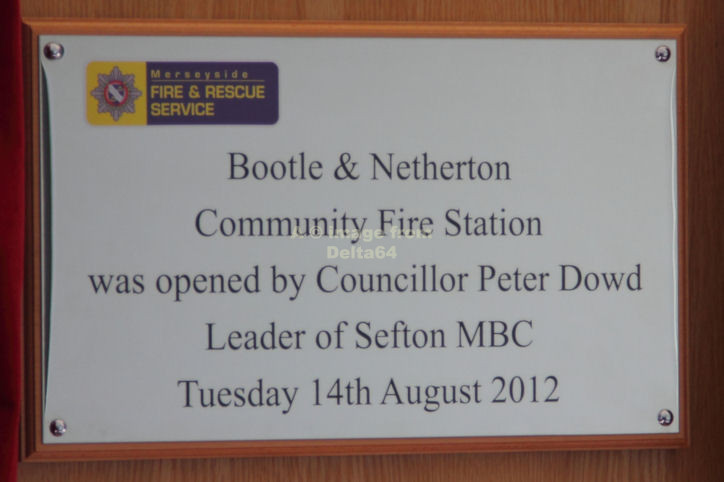 The Station was officially opened by Councillor Peter Dowd, Leader of Sefton Council.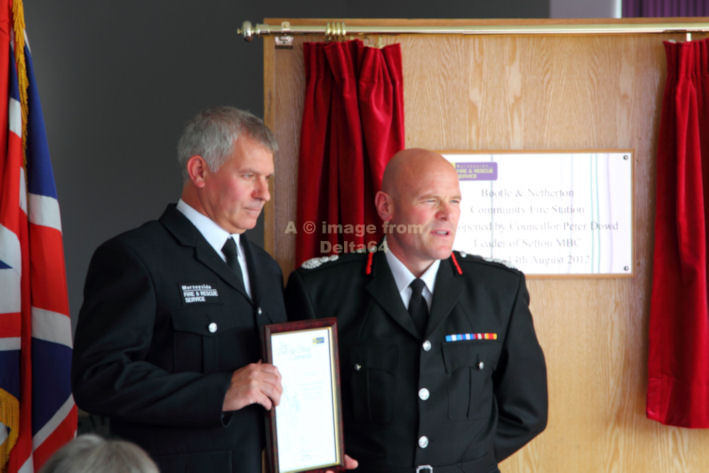 The Chief Fire Officer presented Crew Manager Neil Henry from Kensington Fire Station with a Bravery Award.
Following the formal ceremonies, guests were given a tour of the new station followed by a drill in the yard by the duty crew, and a crew from Crosby.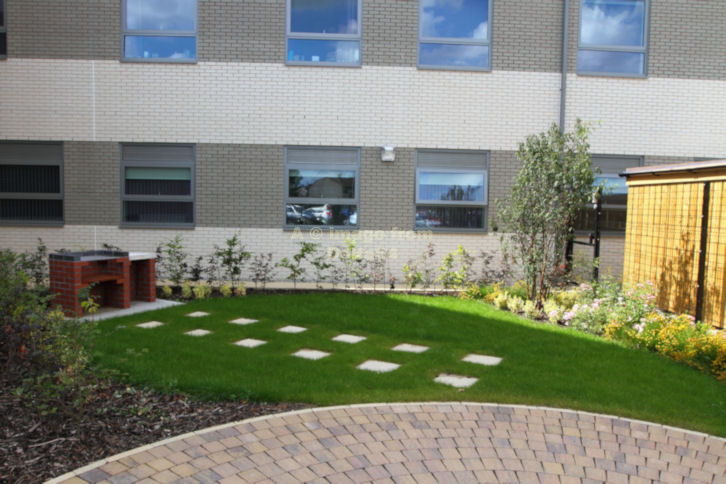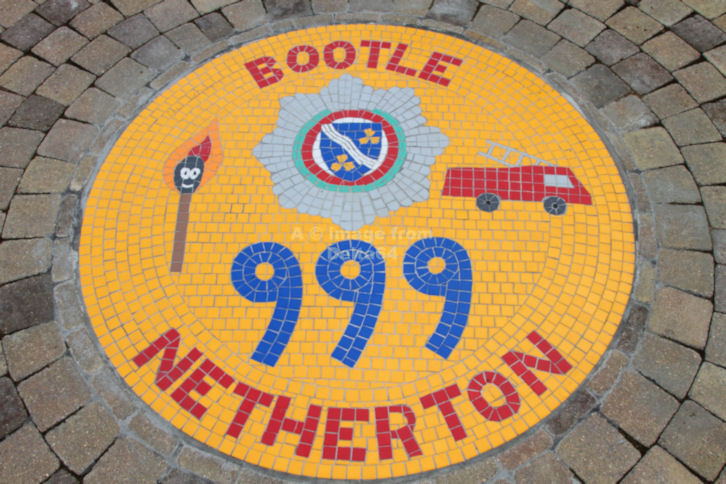 In keeping with tradition for the new fire stations, children from local schools designed a mosaic for the garden.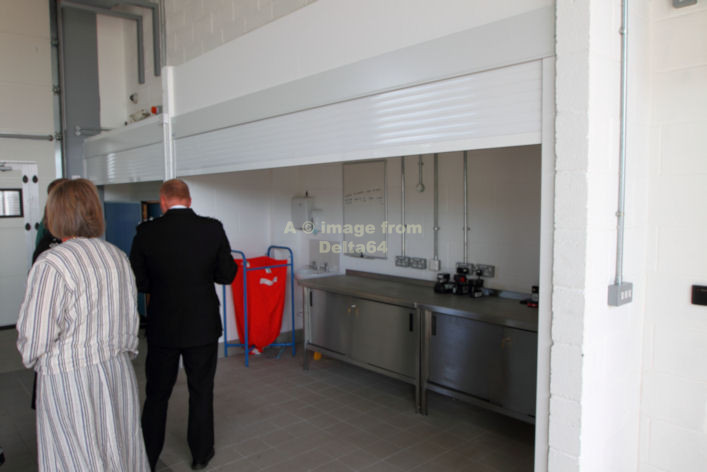 Security lockers are built into the appliance room.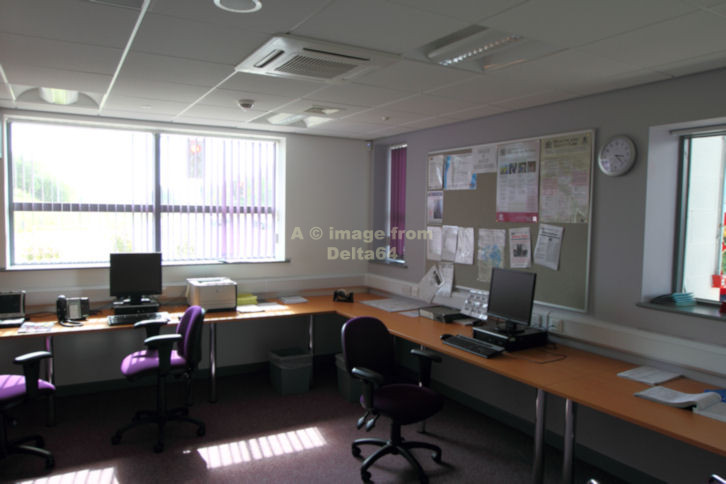 The very spacious Watchroom.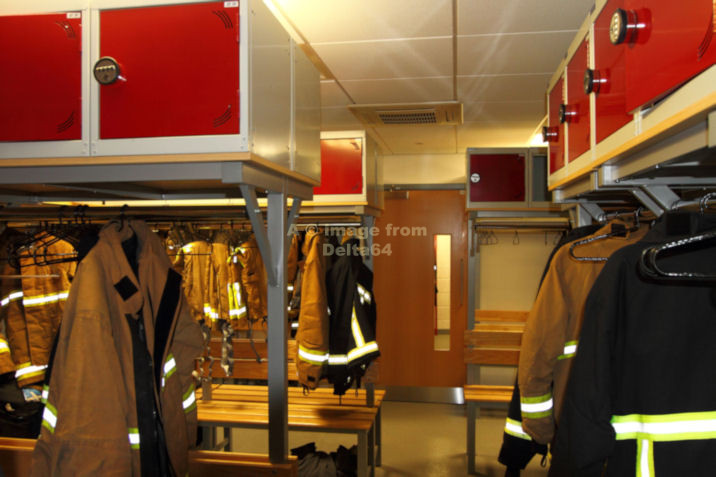 The kit room.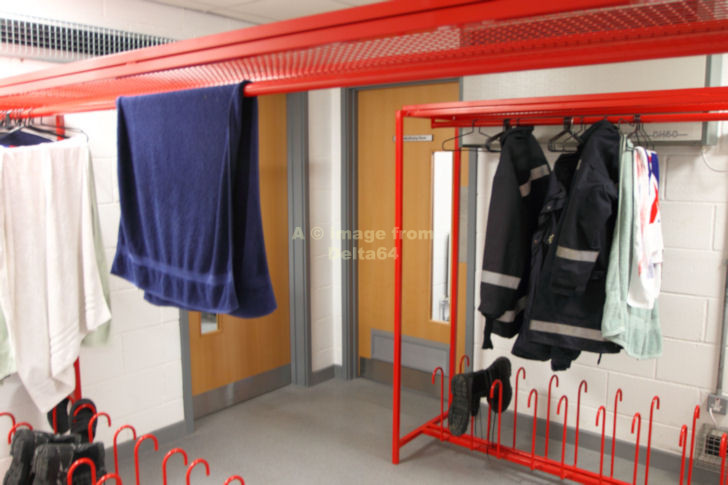 Drying room.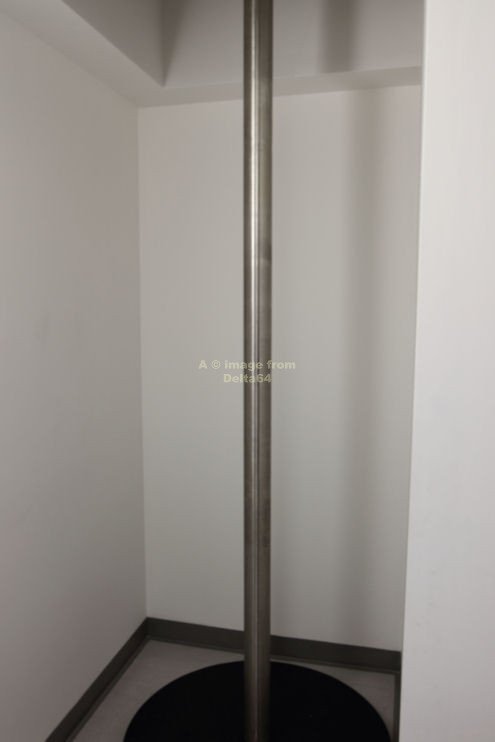 It was good to see the return of the traditional pole.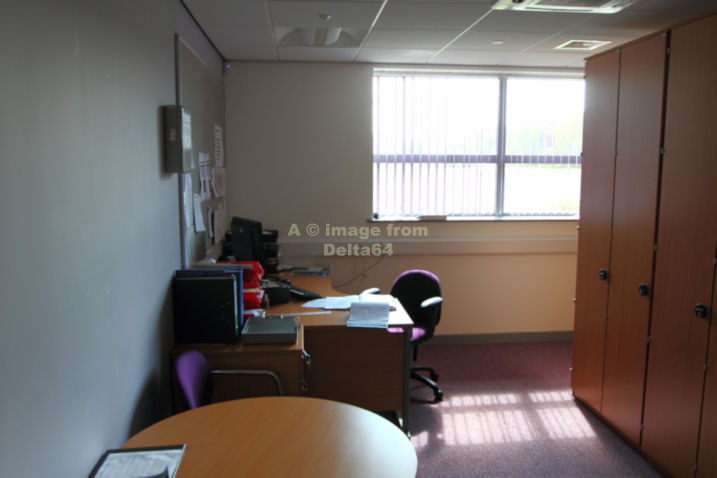 Watch Managers' Office.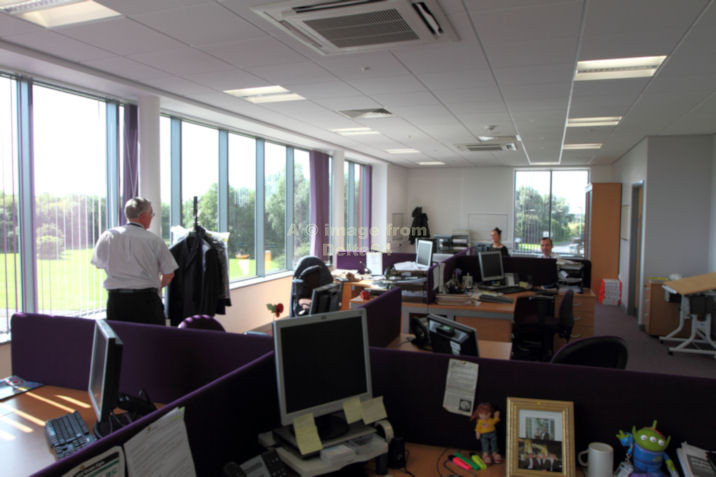 Fire Safety Office.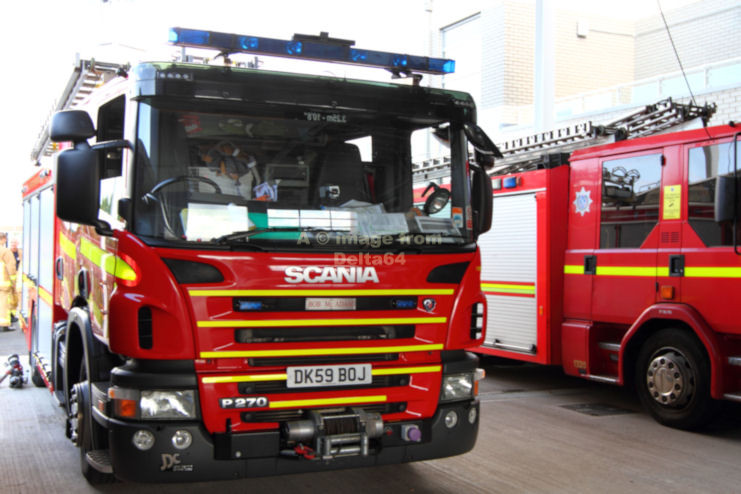 Scania DK59BOJ based here with spare appliance T661CCK at the side.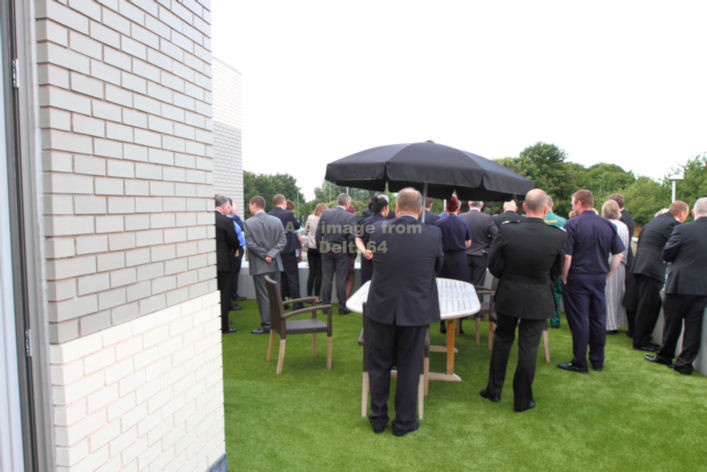 The roof top terrace.
During the drill the crews demonstrated the various water capabilities, with a hose-reel, a main jet and a ground monitor.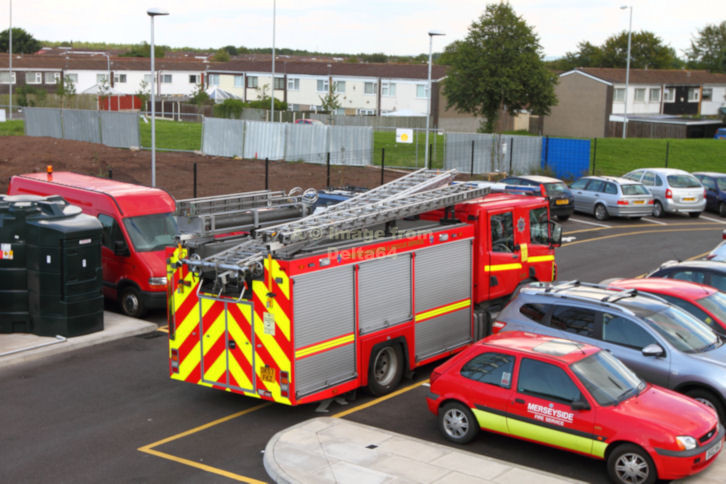 Scania DK57FKZ from Crosby.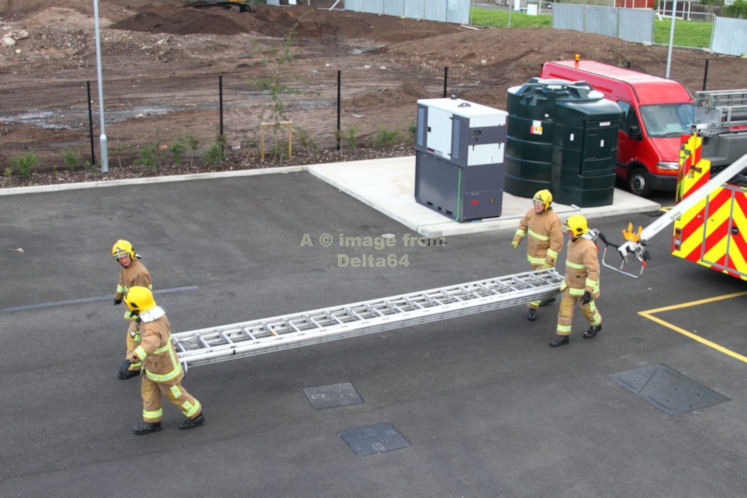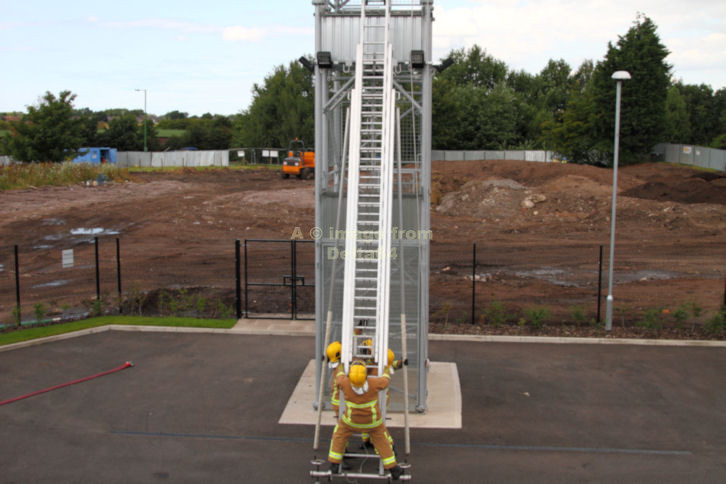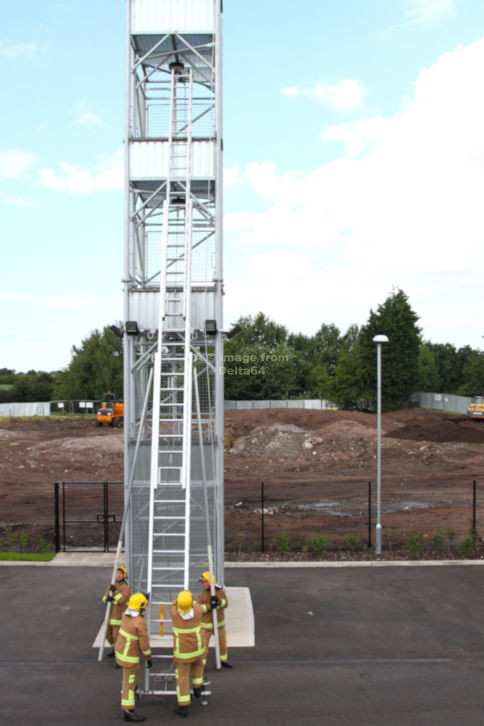 The site of the former fire station was visible behind the tower.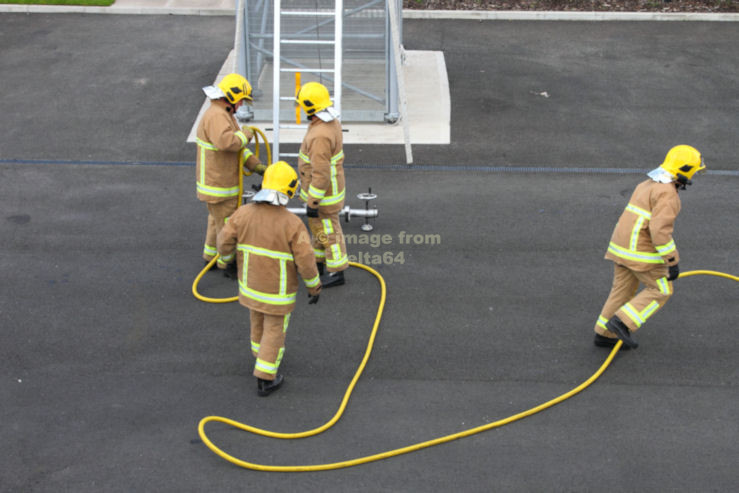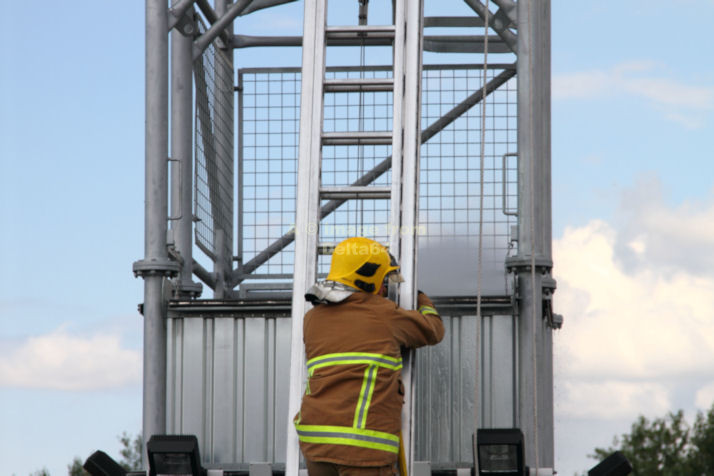 The hose-reel was got to work.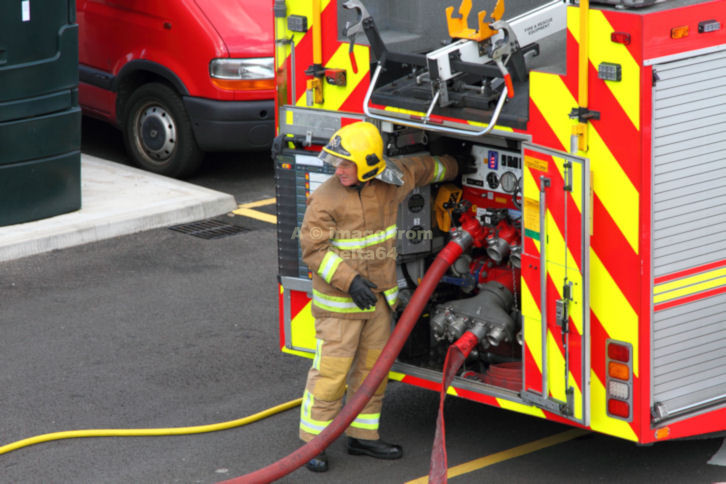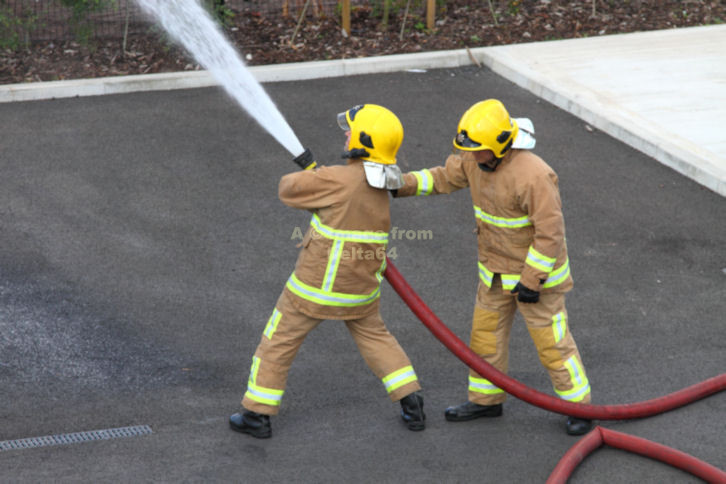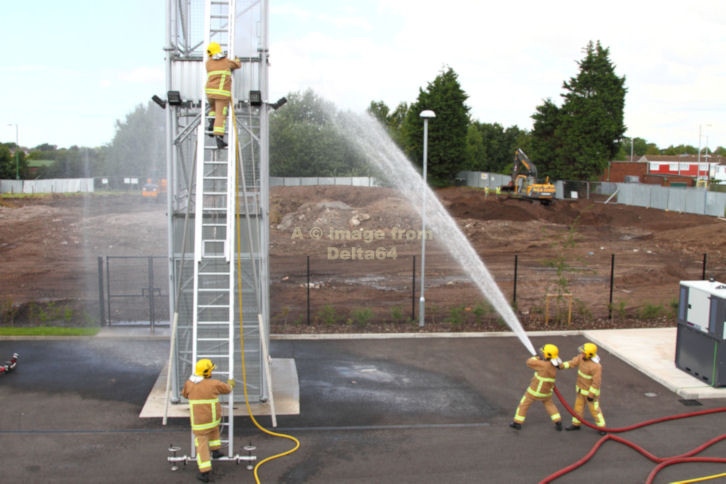 The main jet followed.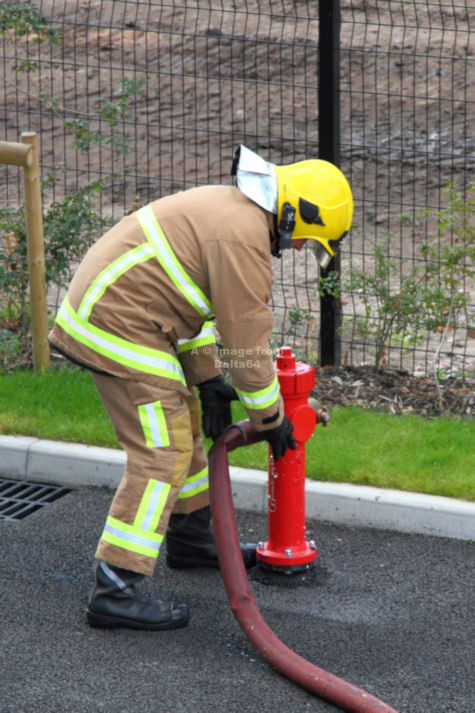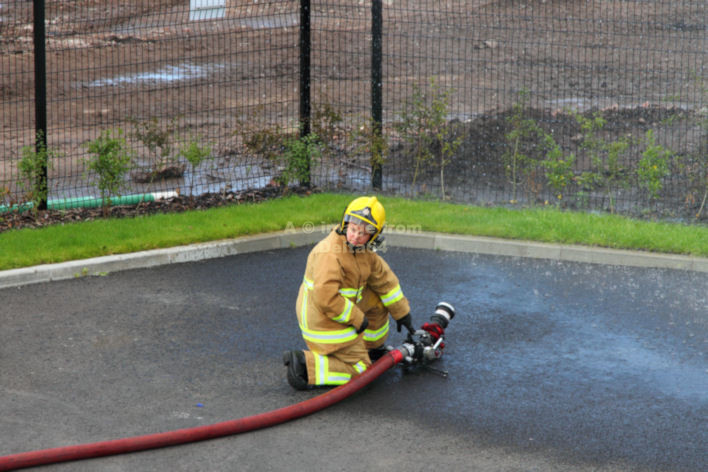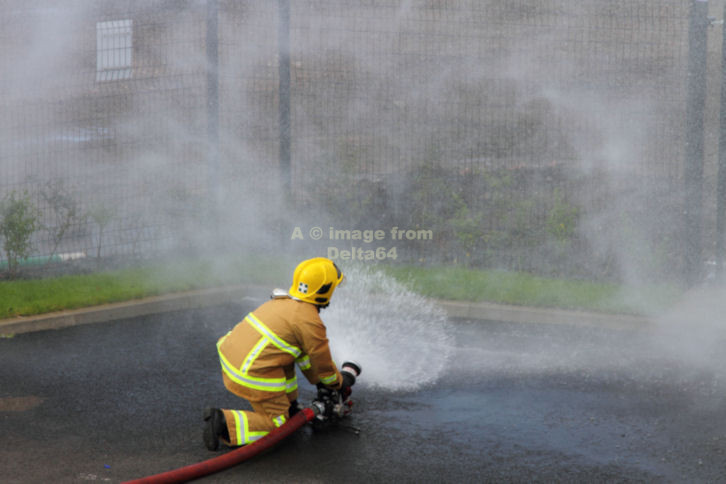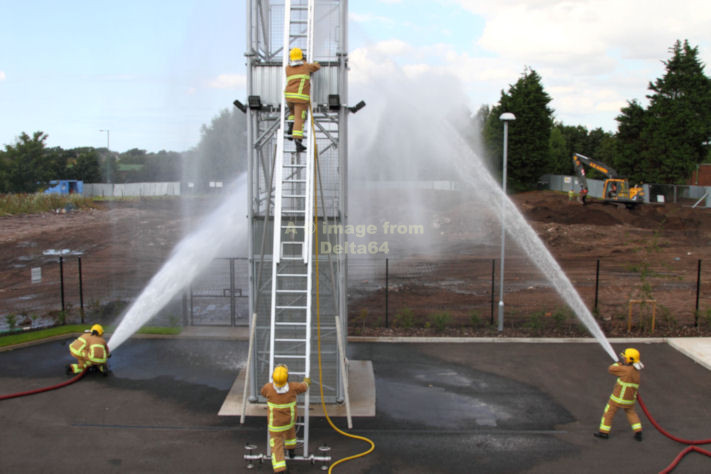 And finally the ground monitor was also in use.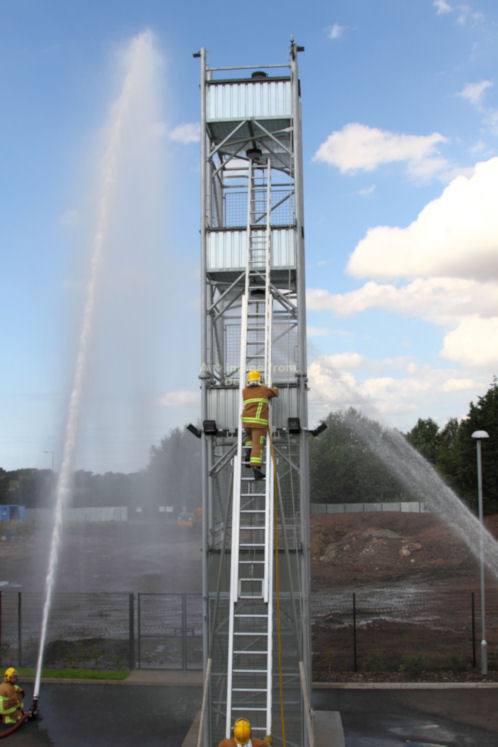 The ground monitor had no difficulty in producing a jet of water higher than the tower.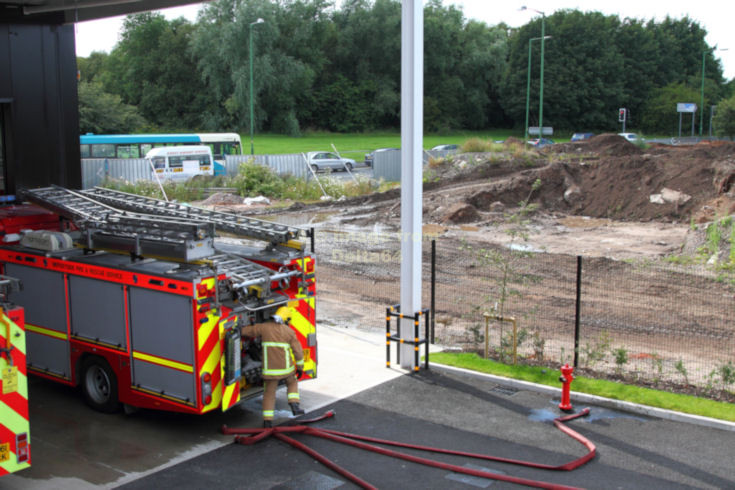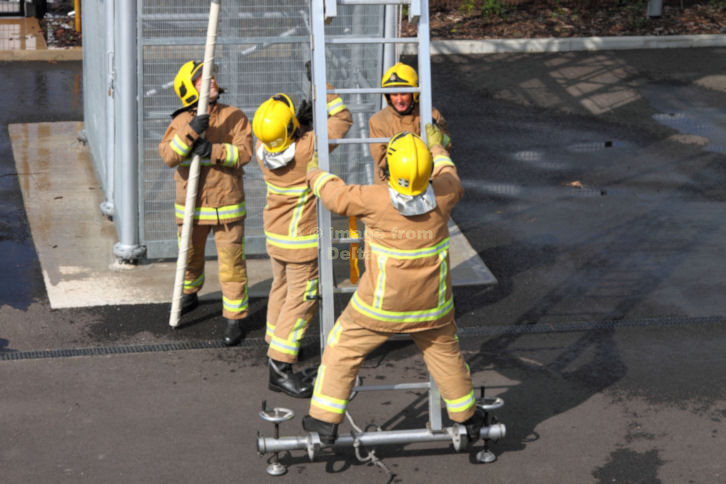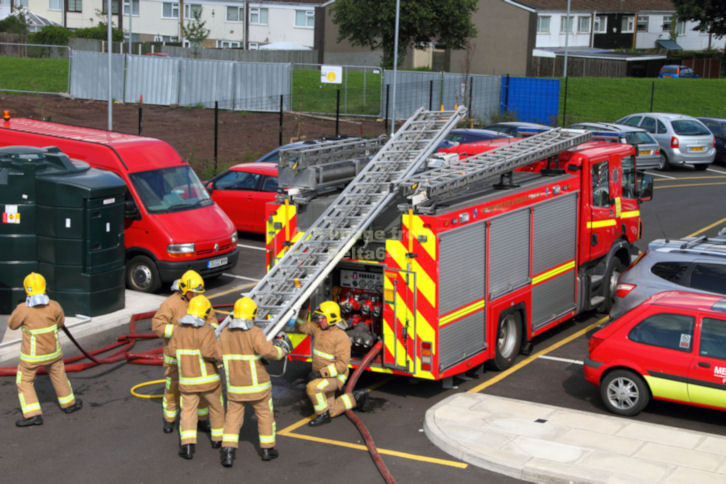 The crews then made up their equipment.
.