MAKE PUMPS 8
BLEARA MOOR, EARBY
22 MARCH 2022
Bleara Moor is on the border of Lancashire & North Yorkshire. Although there are no pictures of the fire, I have included this page to show which appliances attended. All the pictures on this page remain Copyright to Malcolm Nuttall.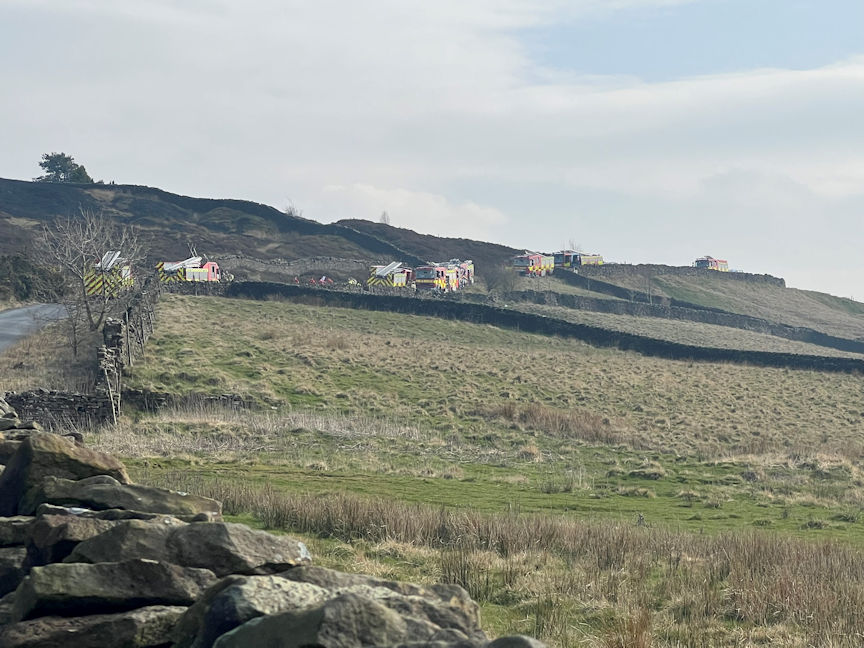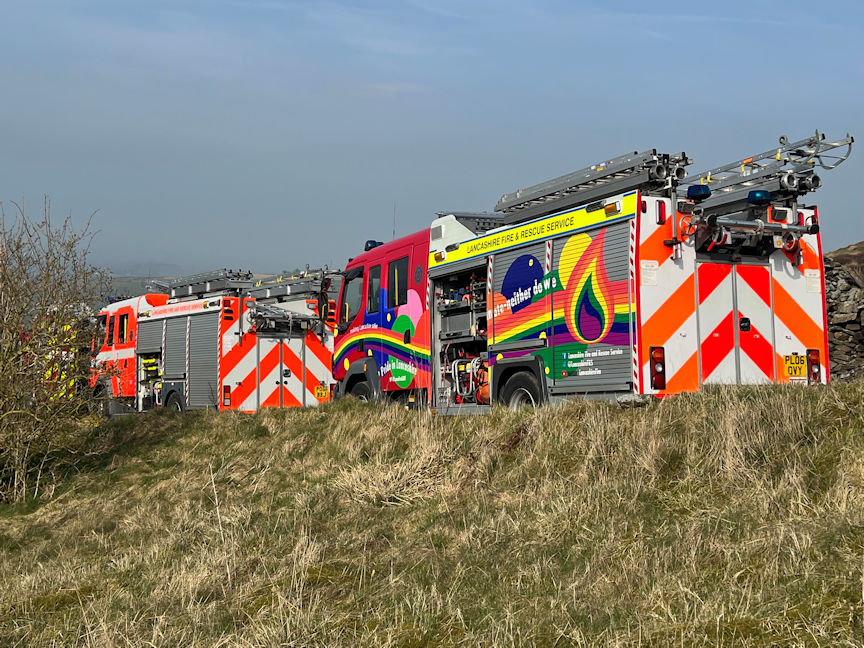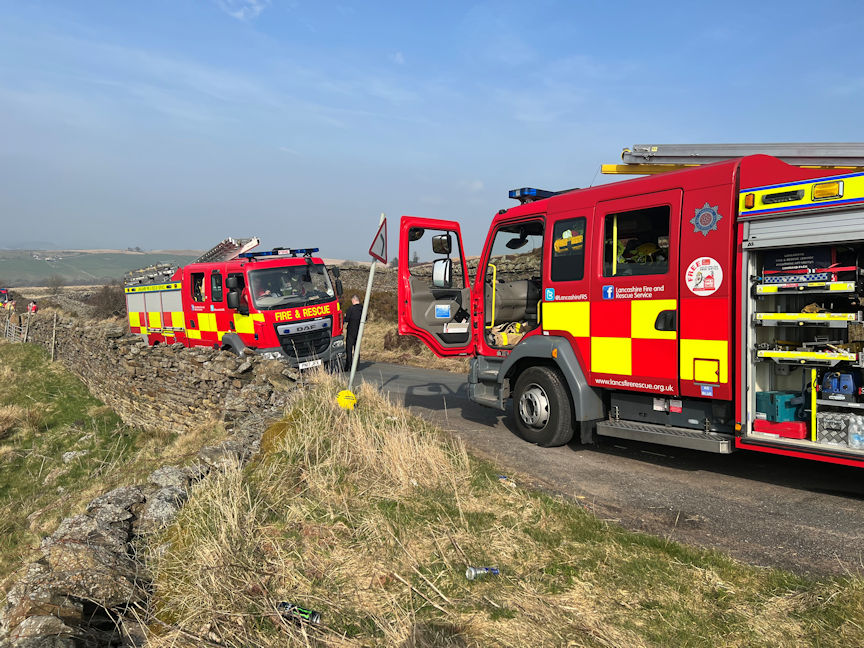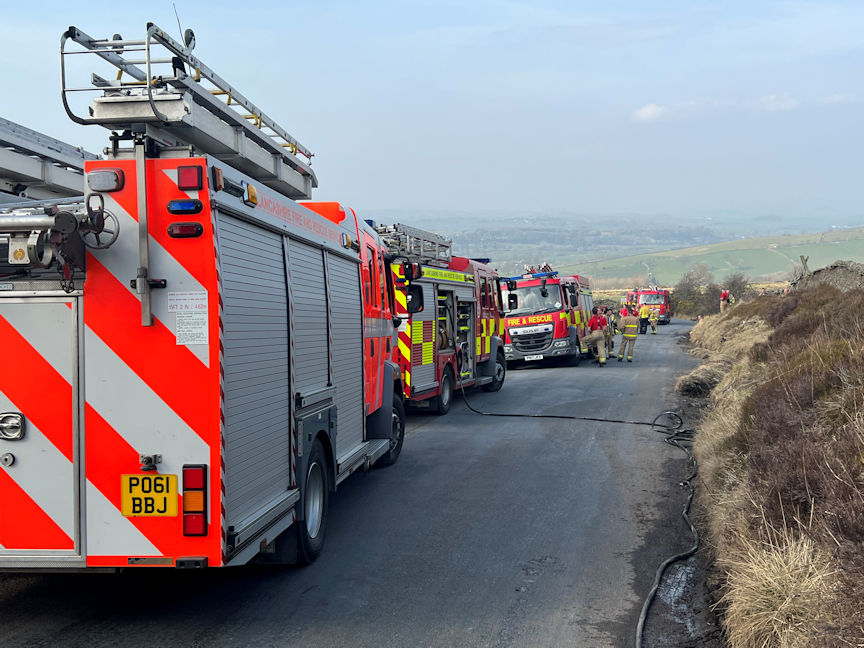 Various line-ups of appliances including the top one which includes all 8 appliances.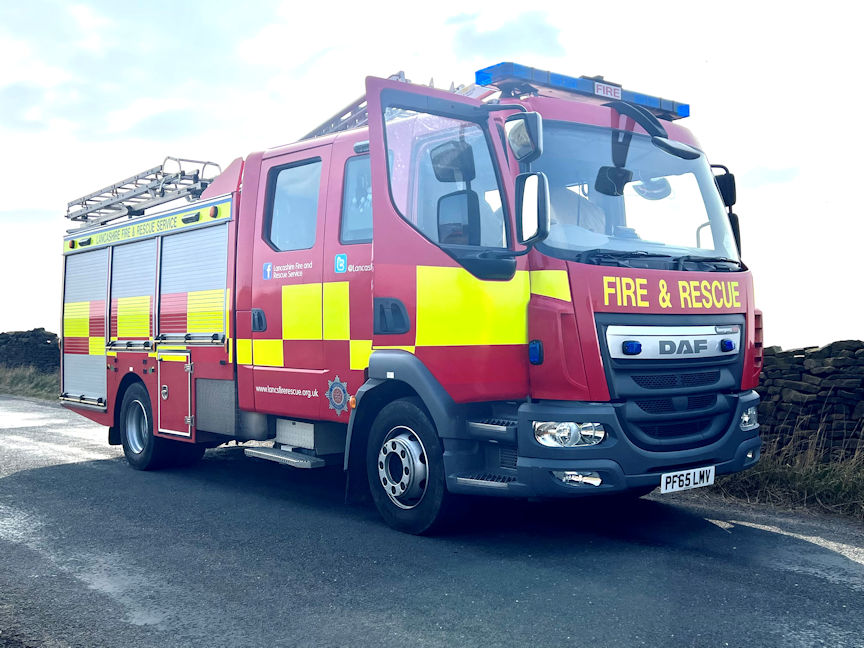 PF65LMV from Bacup.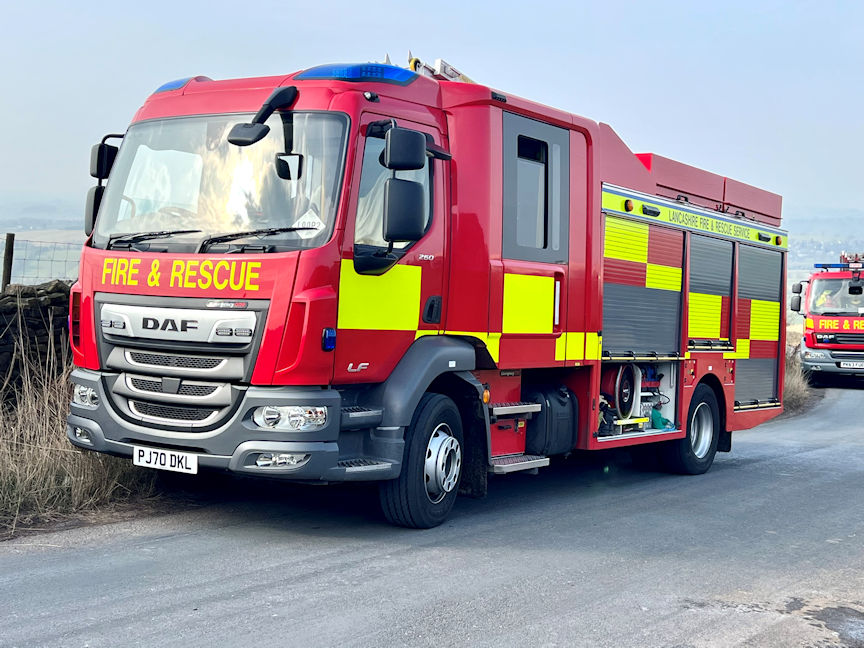 PJ70DKL from Burnley.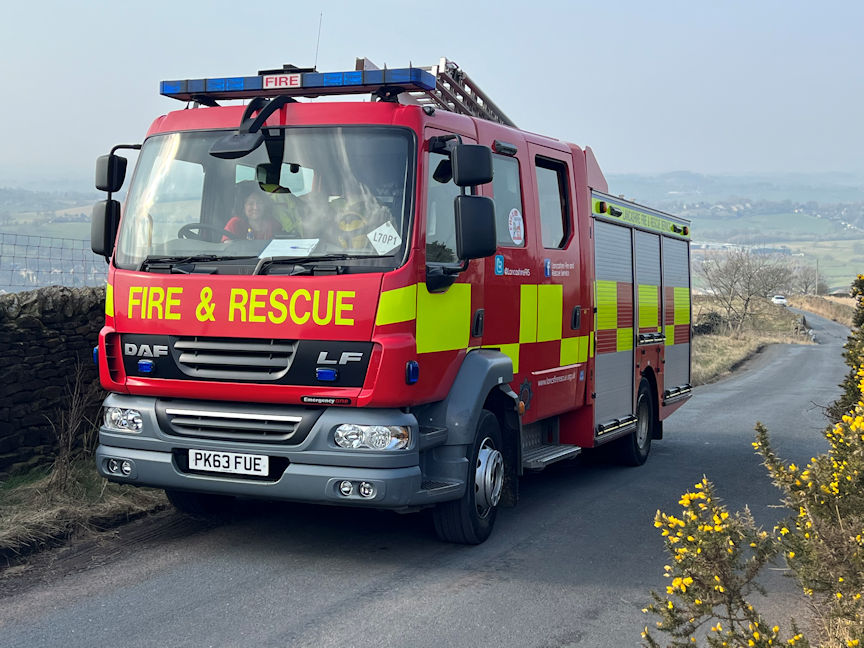 PK63FUE from Hyndburn.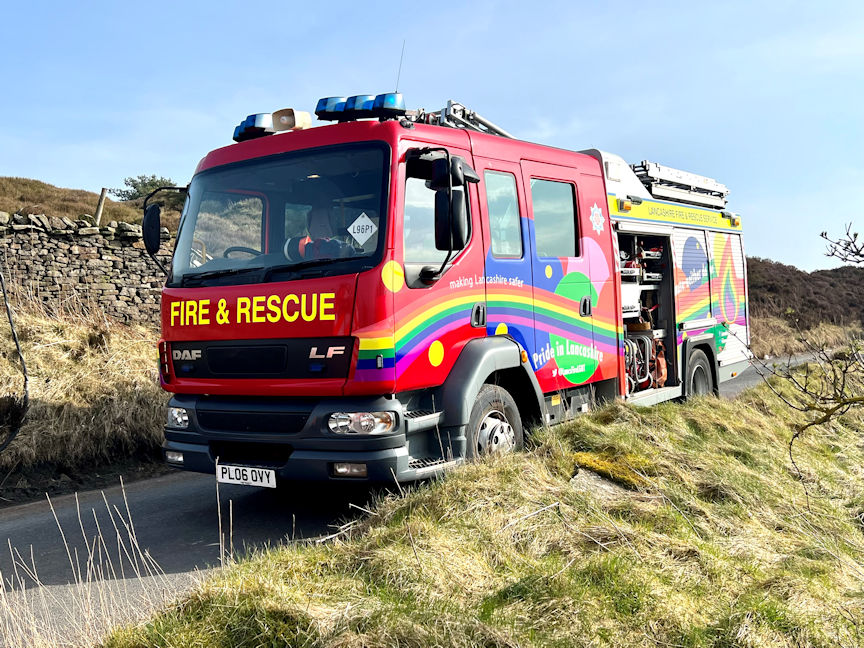 PL06OVY reserve appliance from Colne.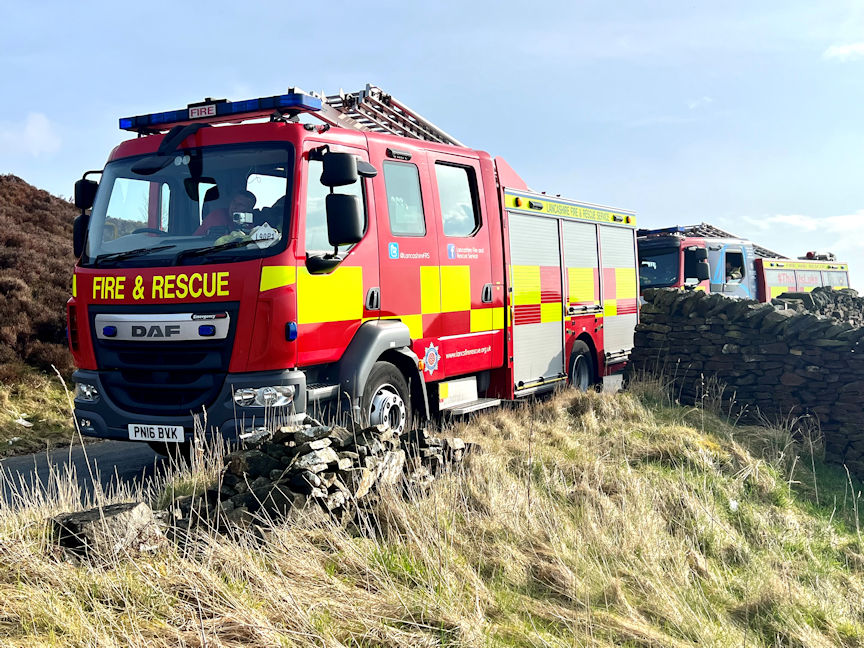 PN16BVK from Burnley.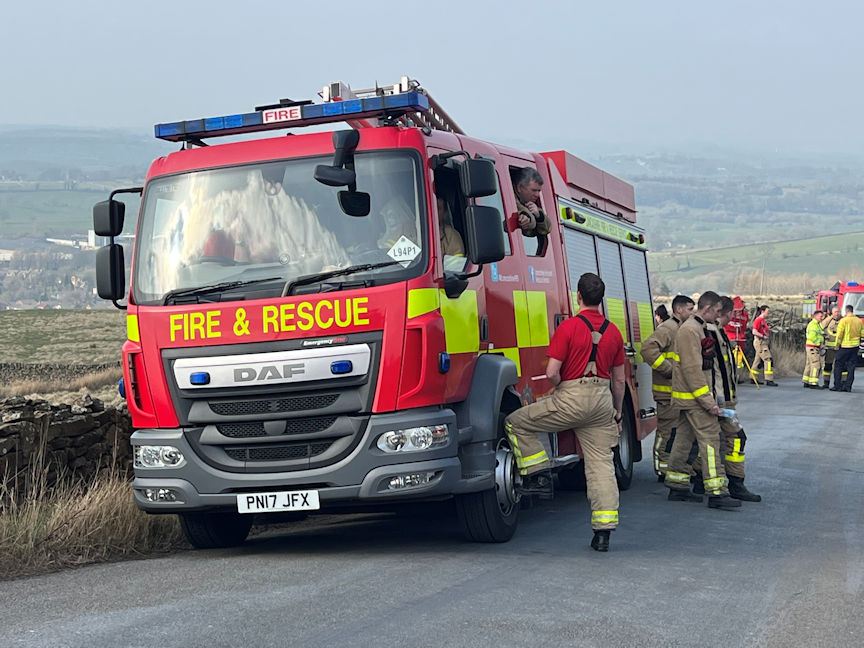 PN17JFX from Nelson.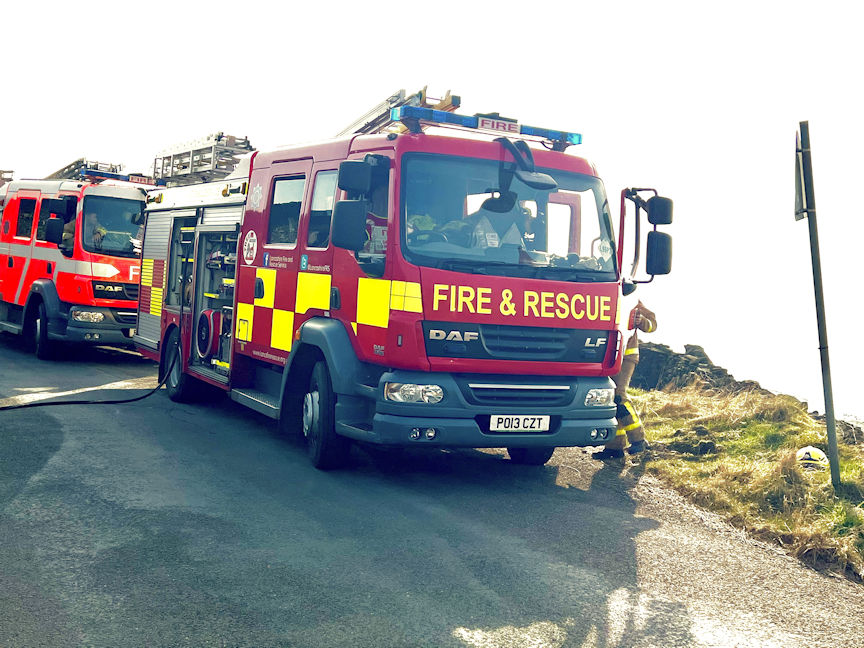 PO13CZT from Colne.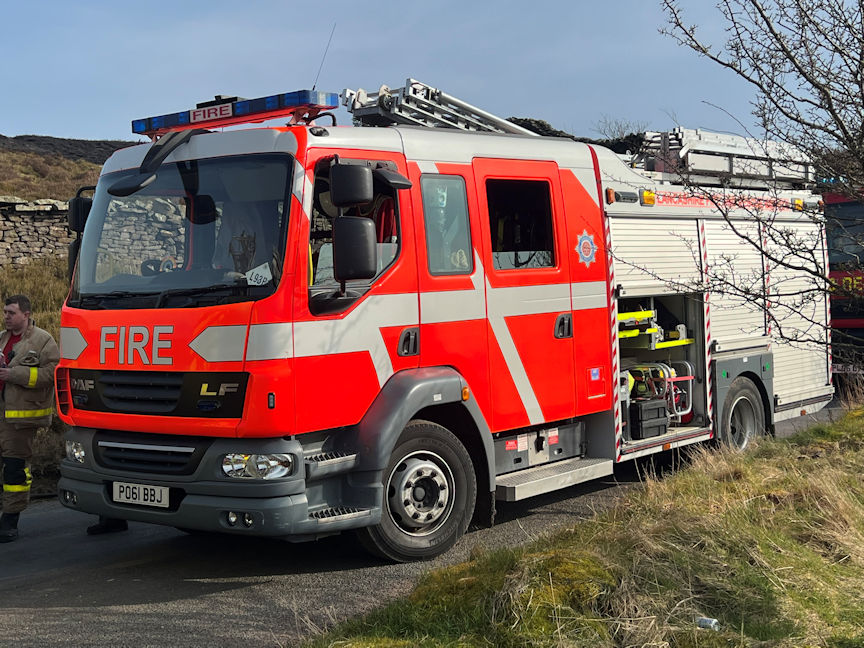 PO61BBJ from Barnoldswick.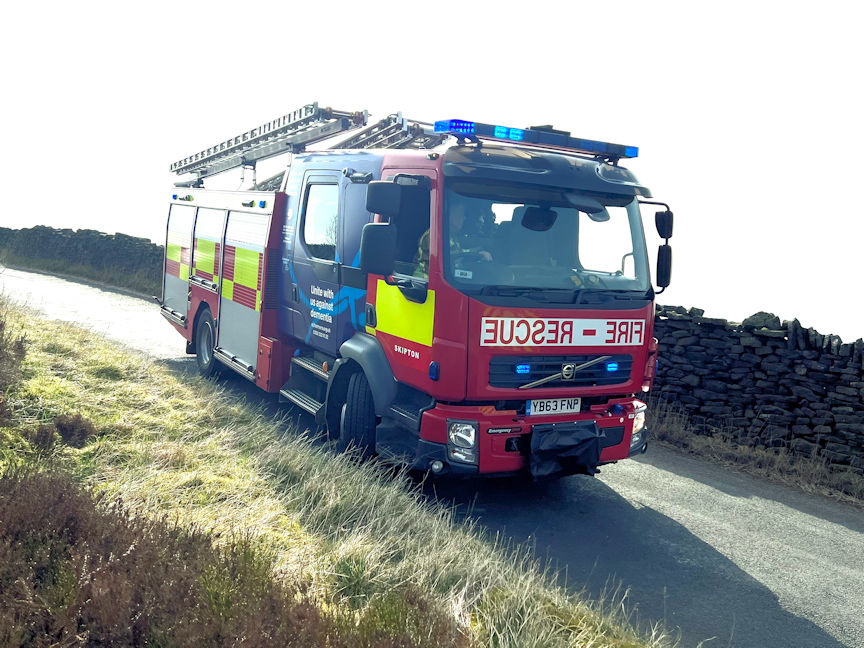 YB63FNP from Skipton, North Yorkshire.