MAKE PUMPS 8
MOORLAND FIRE
GISBURN ROAD, BLACKO
26 FEBRUARY 2019.
Towards the end of February 2019, much of the United Kingdom experienced record high temperatures for the second month of the year. In places the temperature hit 21C [70F].
In the North-West, there were a number of moorland fires, including this one at Blacko. Thanks to the hard work of all the crews, the fire had been almost extinguished by the time of our arrival, but the glorious weather gave a great opportunity to photograph a number of the appliances which attended.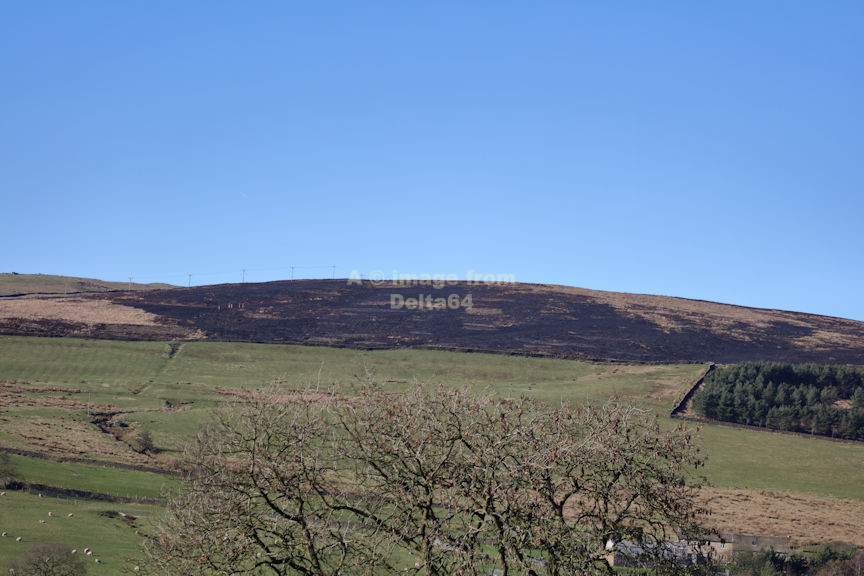 The fire had spread over a square mile, with crews requiring 4x4 vehicles to gain access ot simply to walk.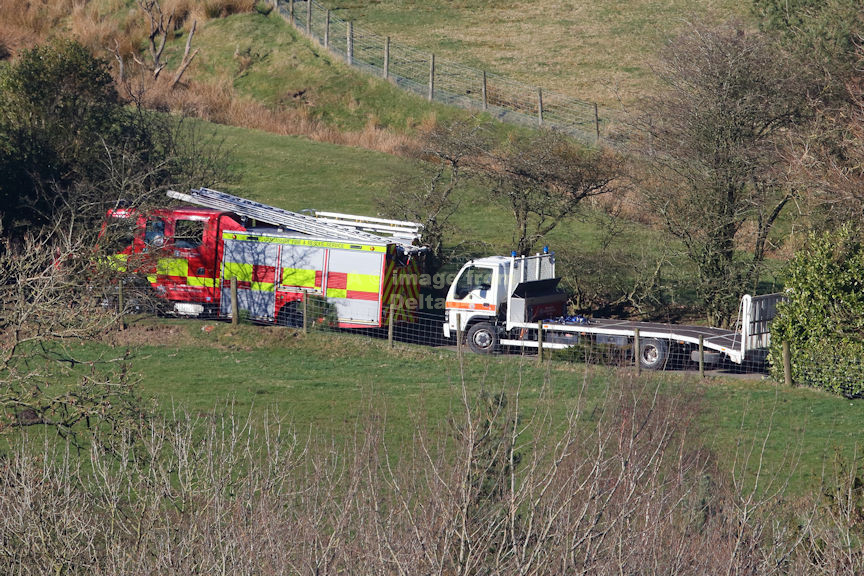 As ever the SoftTrak vehicle proved invaluable. PK63FUH from Rawtenstall along with the SoftTrak transporter
could be seen way over on the hillside.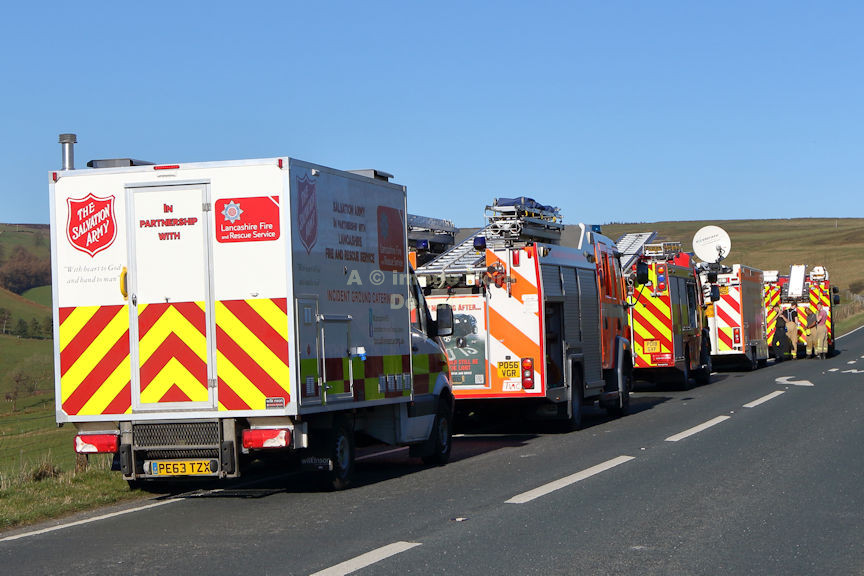 This line up shows the Catering Unit from SHQ, PO56VGR from Padiham, PO18SVF & PO11NCU from Fulwood and PO13CZY from Earby.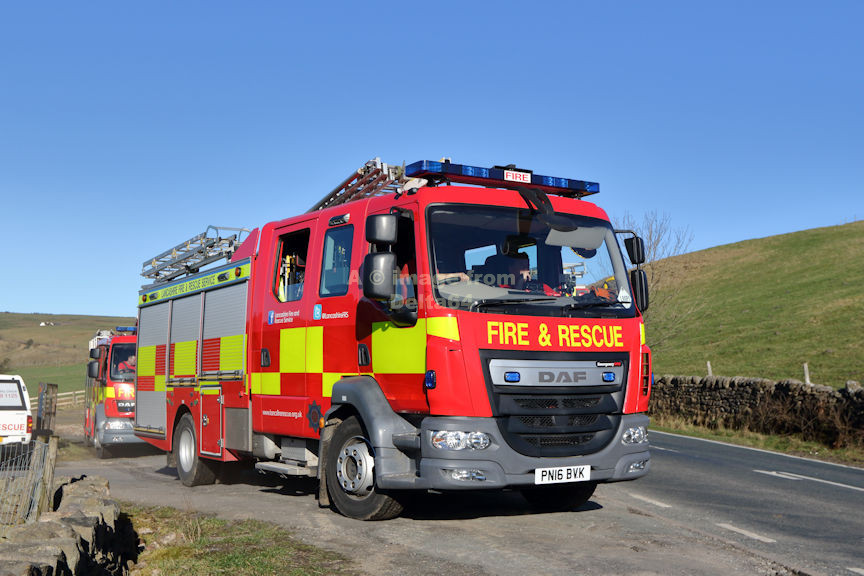 PO16BVK from Burnley.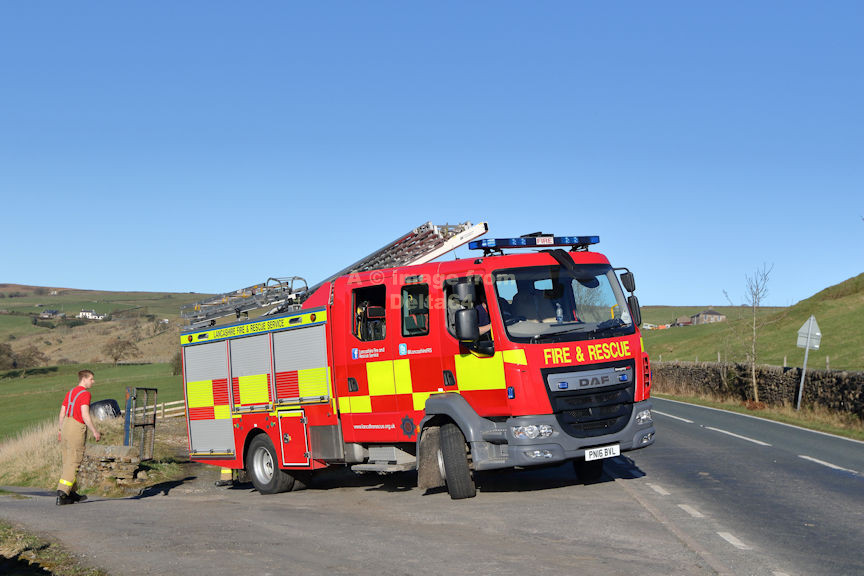 PN16 BVL from Leyland.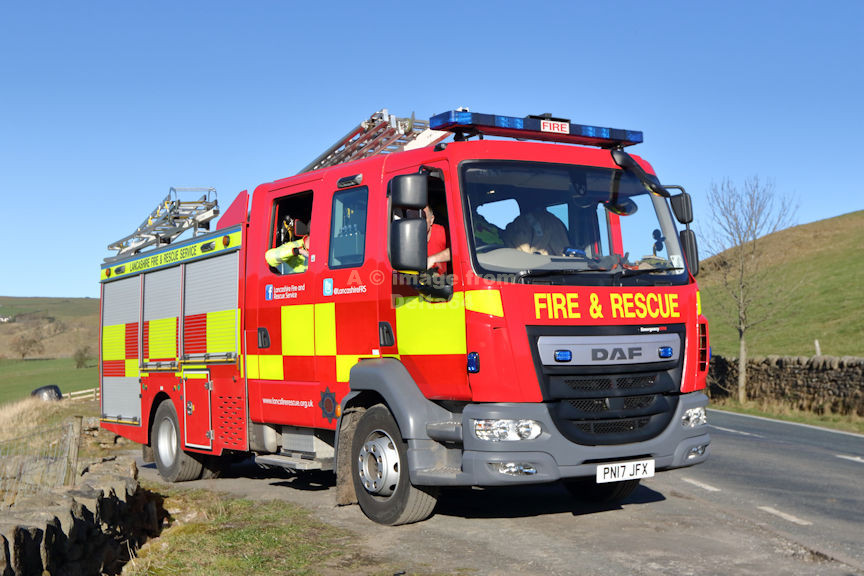 PN17JFX from Nelson.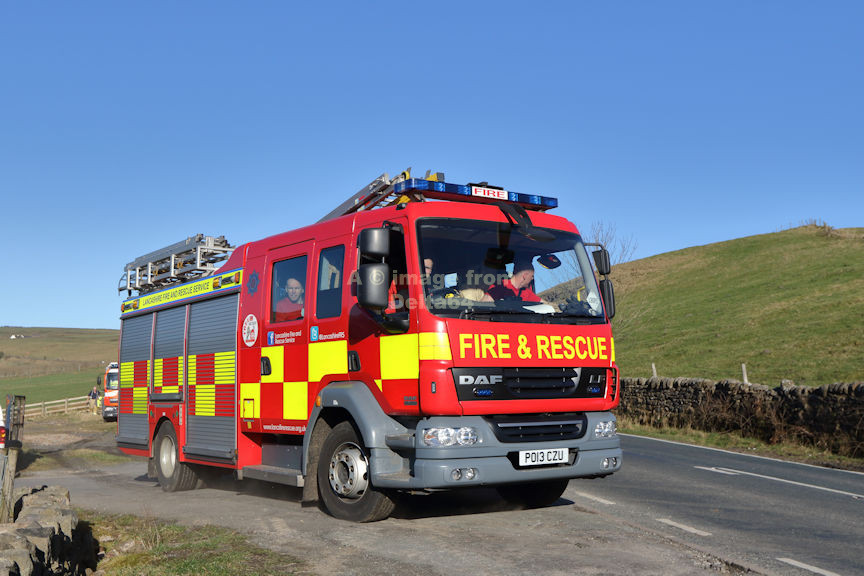 PO13CZU from Burnley.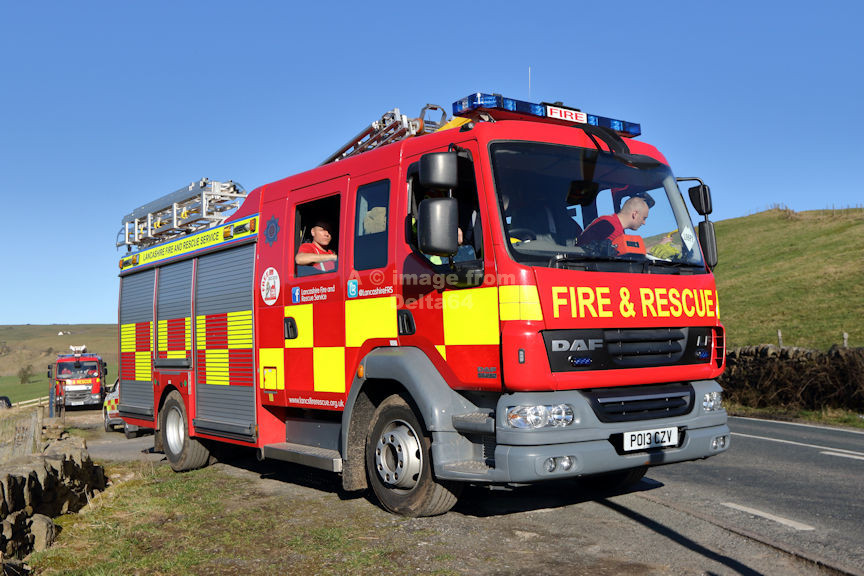 PO13CZV from Colne.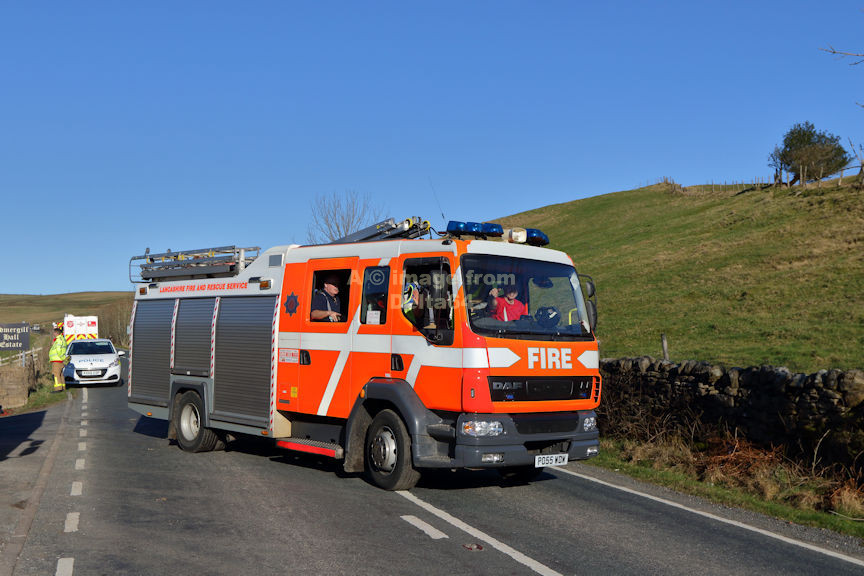 PO55WDW from Colne.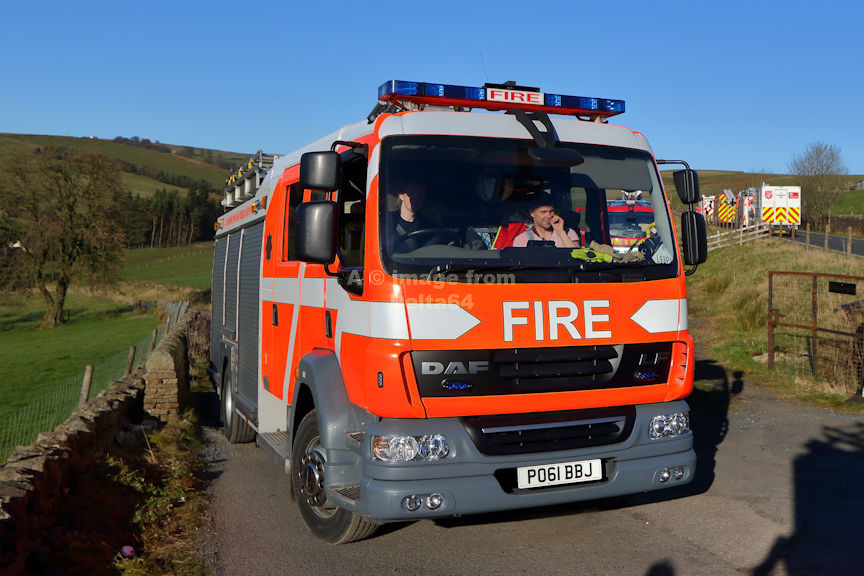 PO61BBJ from Barnoldswick.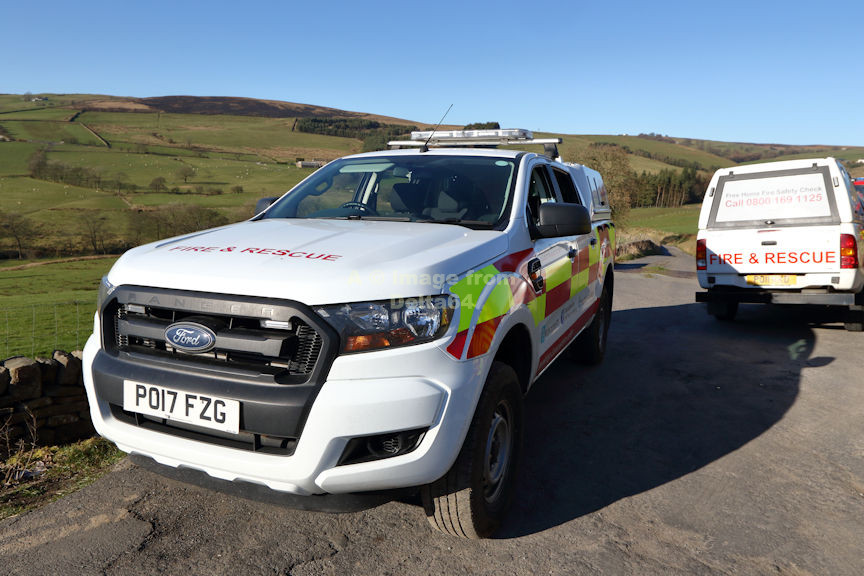 Air Support Unit PO17FZG.