E51/S17 BLACKLEY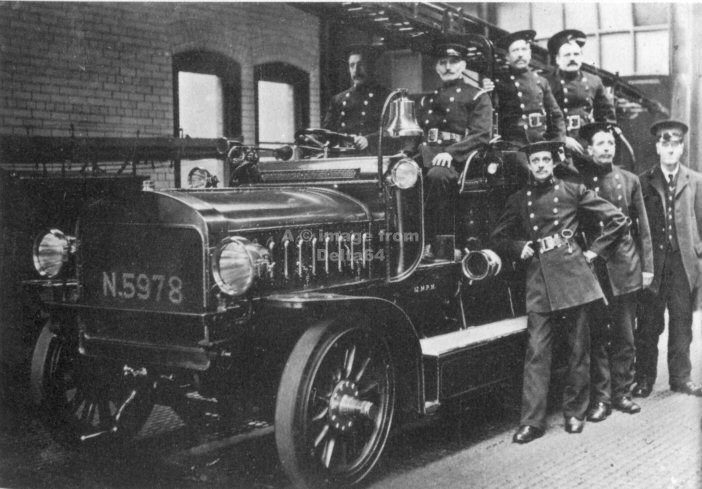 Belsize Pump N5978 was approximately a year old when seen at the old Ash Street Station, Harpurhey in 1915.
[From the GMFS Museum collection and reproduced with permission.]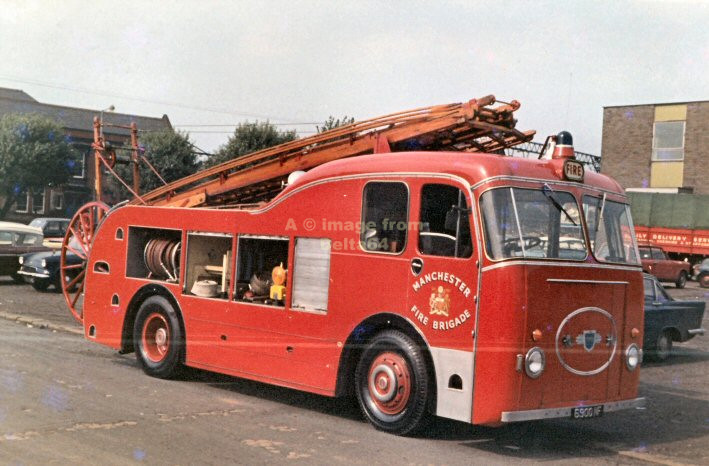 Leyland Firemaster 6900NF [see link below]
[Copyright picture ~ R. F. Bonner and reproduced with permission.]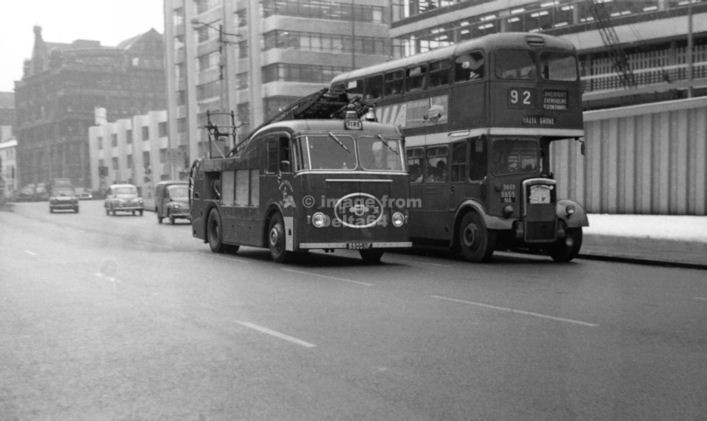 Firemaster 6900NF passing a City of Manchester PD2 and followed by a couple of Morris Minors and a Triumph Herald on London Road by Piccadilly Station.
[Copyright picture ~ Satis and reproduced with permission.]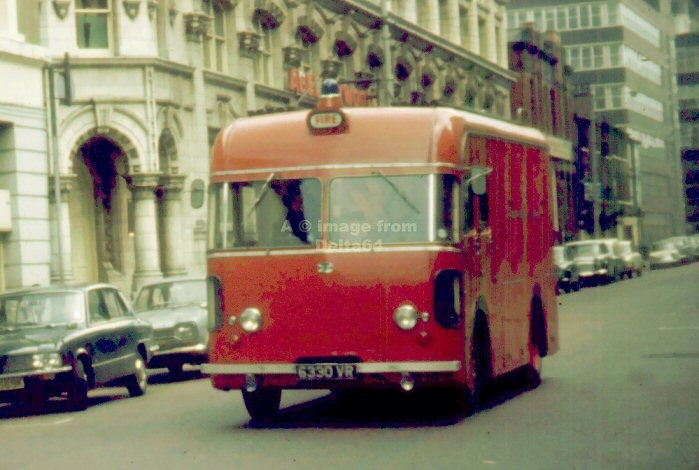 Albion Claymore Salvage Tender 6330VR
[Copyright picture ~ K.F. Reid MBE and reproduced with permission.]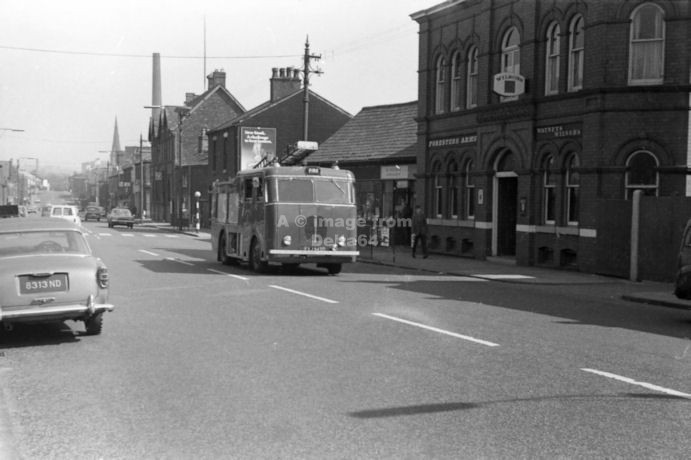 A superb 'period' shot of Albion FXJ943D on Oldham Road, Failsworth, 5 April 1969.
[Copyright picture ~ Satis and reproduced with permission.]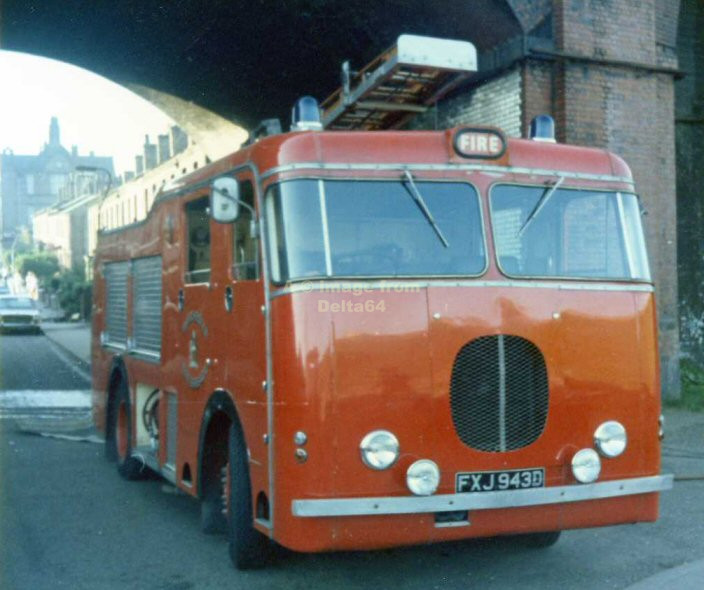 Albion Chieftain FXJ943D
[Copyright picture ~ the late G. V. Rothwell and reproduced with permission.]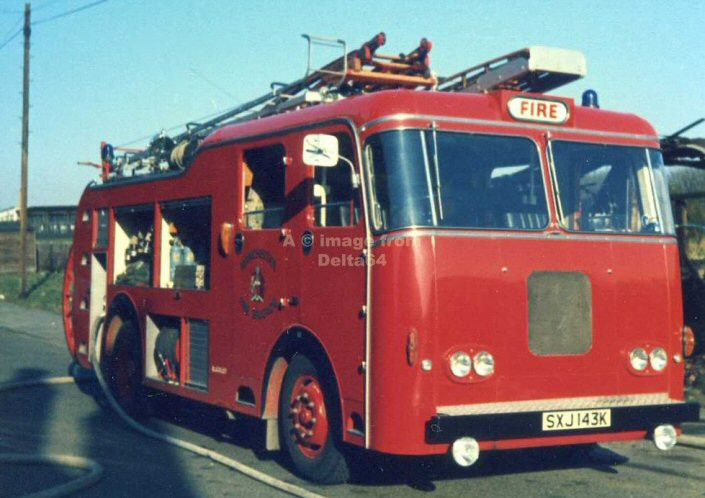 Albion Chieftain Pump Escape SXJ143K like FXJ943D above carried bodywork by Cocker.
[Copyright picture ~ the late G. V. Rothwell and reproduced with permission.]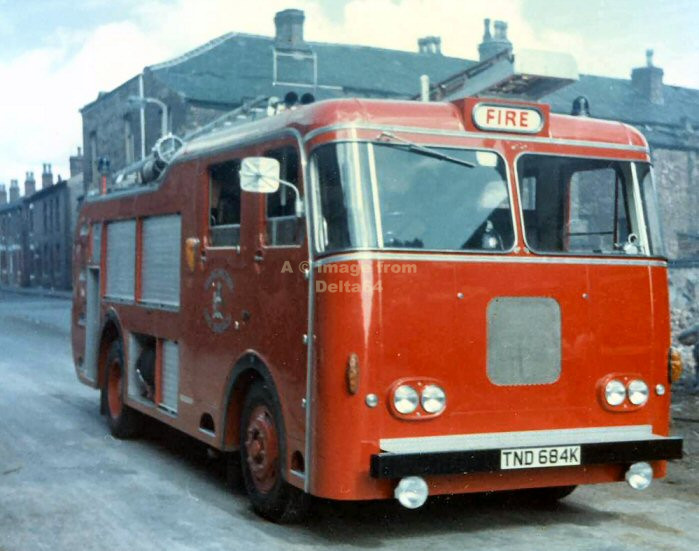 The 3rd Chieftain allocated here was TND684K
[Copyright picture ~ the late G. V. Rothwell and reproduced with permission.]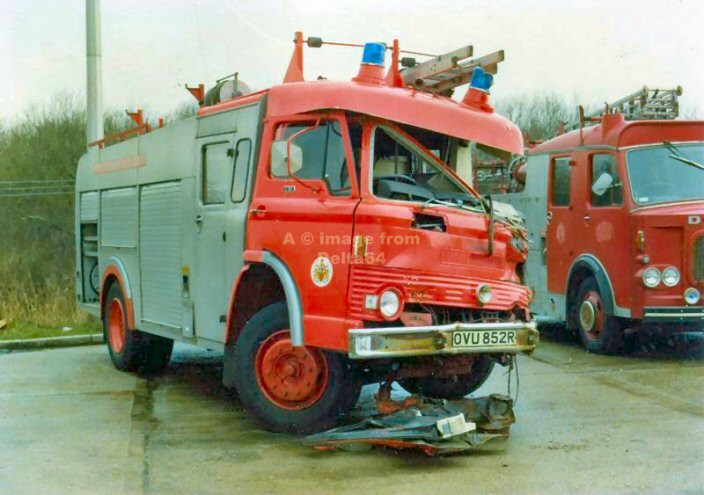 Accidents do happen occasionally, as seen here with OVU852R photographed outside Worsley Workshops.
[Copyright picture ~ Ian Moore and reproduced with permission.]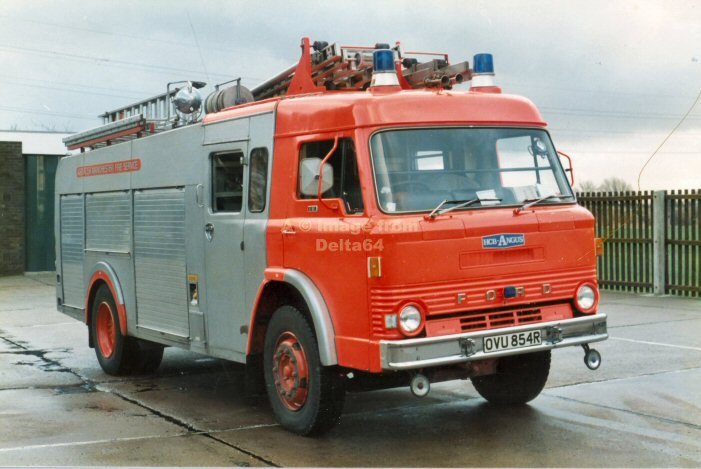 From 1974 onwards, the Ford D series of appliances, which included OVU854R were prevalant throughout the GMC fleet.
[Copyright picture ~ the late Alan Gartside and reproduced with permission.]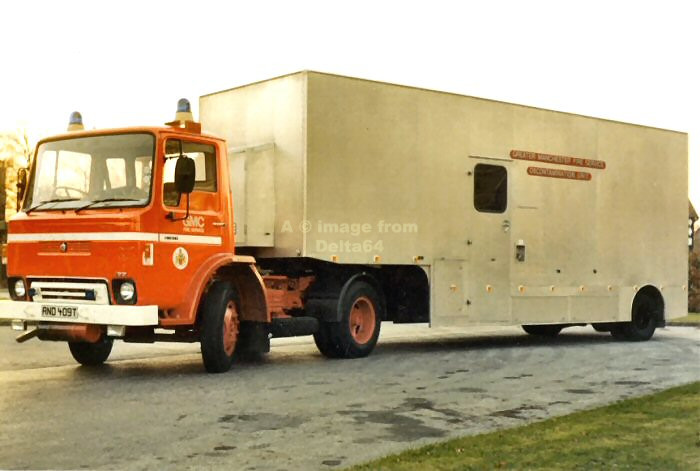 Although Tractor Unit AND409T was usually allocated to Bolton, the Decontamination Unit was based here.
[NP collection ~ courtesy A Collier]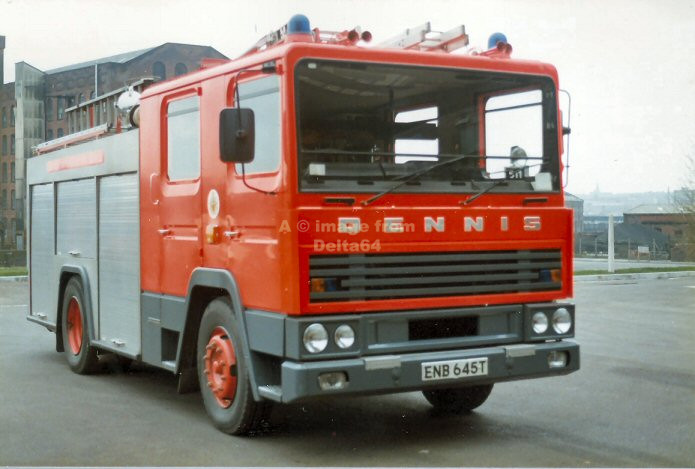 Many of the early Dennis RS vehicles including ENB645T were allocated to former Manchester Stations.
[Copyright picture ~ the late Alan Gartside and reproduced with permission.]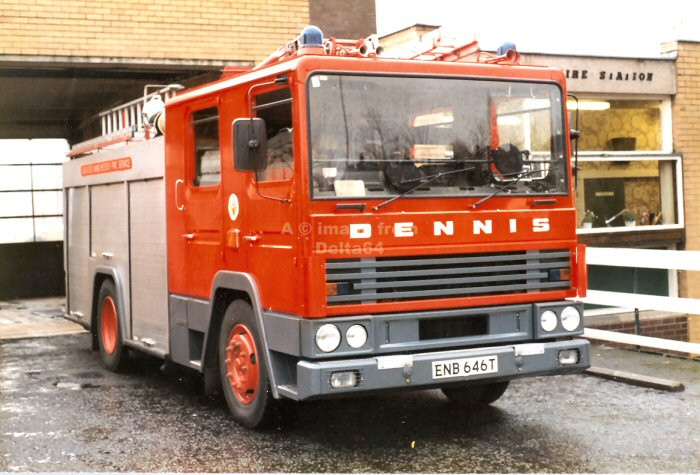 Also based here was Dennis RS ENB646T.
[Copyright picture ~ the late Alan Gartside and reproduced with permission.]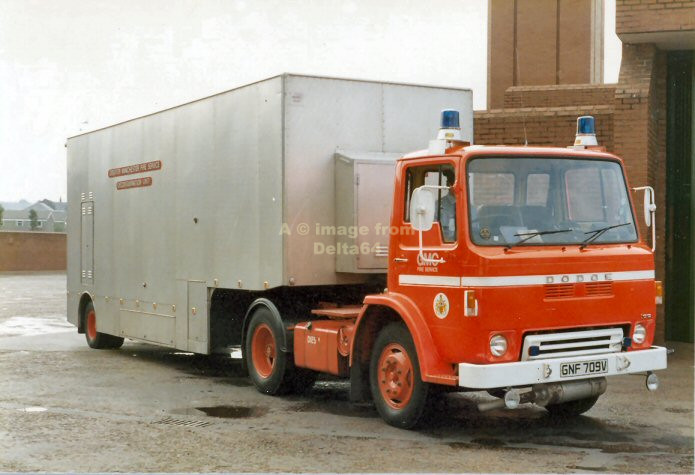 The Decontamination Unit was seen again with Dodge Tractor Unit GNF709V
[Copyright picture ~ the late Alan Gartside and reproduced with permission.]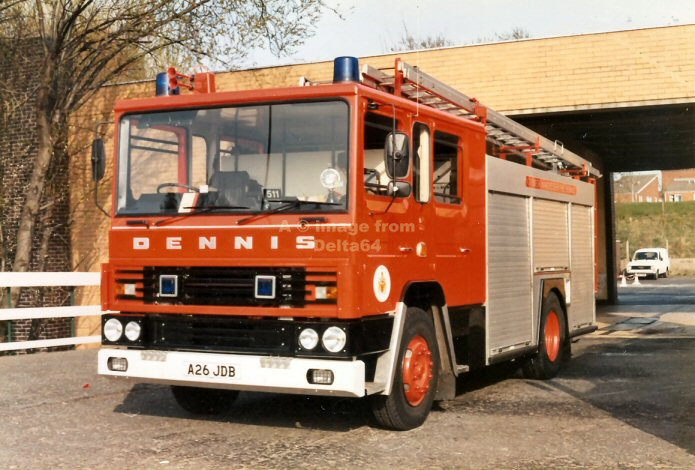 Dennis A26JDB was seen on the station forecourt.
[Copyright picture ~ the late Alan Gartside and reproduced with permission.]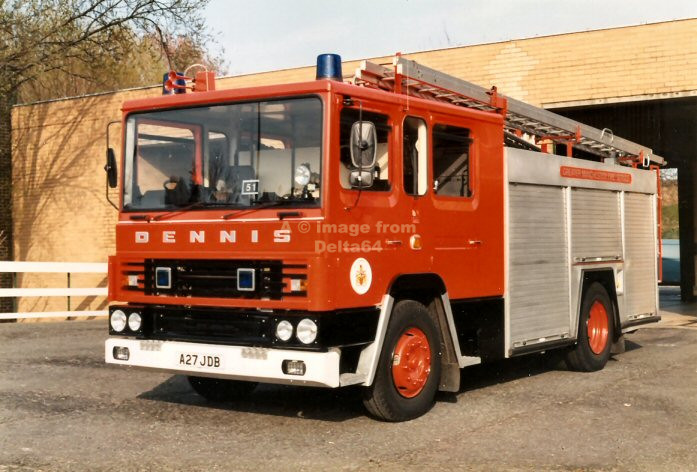 Dennis A27JDB was also seen on the station forecourt.
[Copyright picture ~ the late Alan Gartside and reproduced with permission.]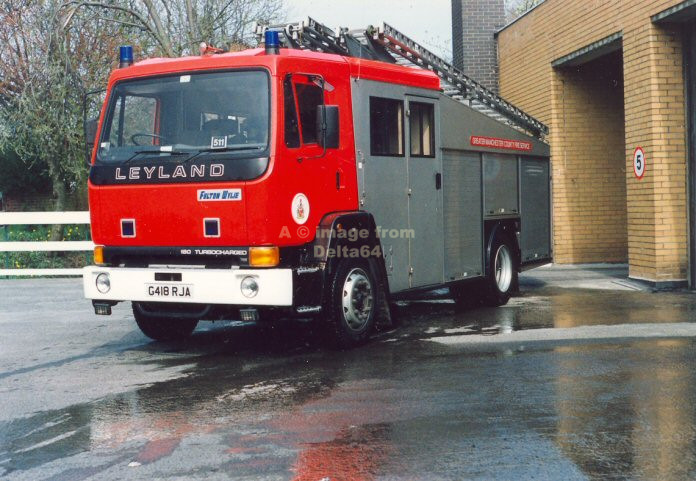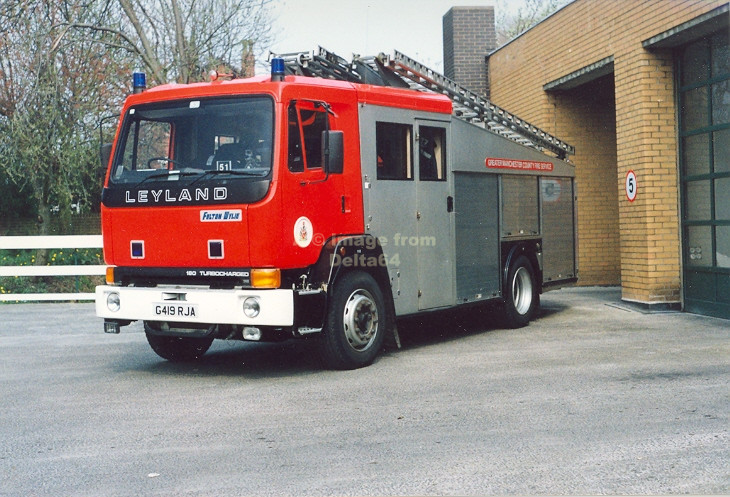 Blackley was the first of the former Manchester City stations to operate Leyland Freighters.
Both G418RJA & G419RJA were photographed in front of the station.
[Copyright picture ~ the late Alan Gartside and reproduced with permission.]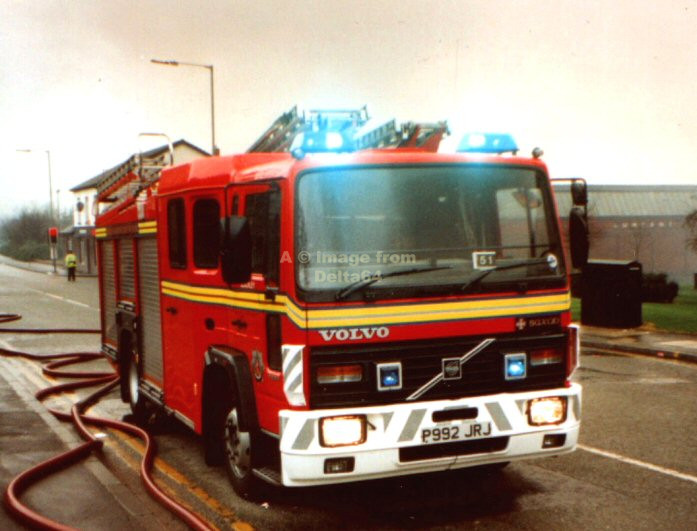 Volvo P992JRJ was seen at a mill fire in Oldham, Easter 1998.
Sadly, this appliance was written off in a serious accident whilst attending a malicious call later that year.
However, the body was used on Volvo V341FEN lower down this page.
Any information regarding people making false calls can be given anonymously to Crimestoppers on 0800 555111
[Copyright picture ~ N. Rowbottom and reproduced with permission.]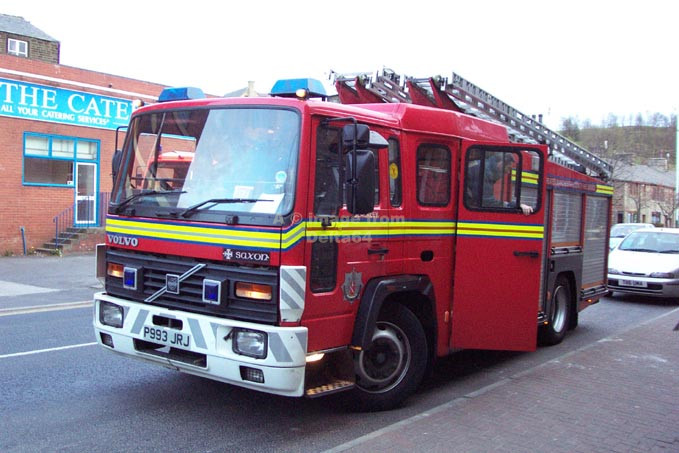 Volvo FL6 P993JRJ arrived in Whitworth, LancsM on relief duties, 13 April 2003.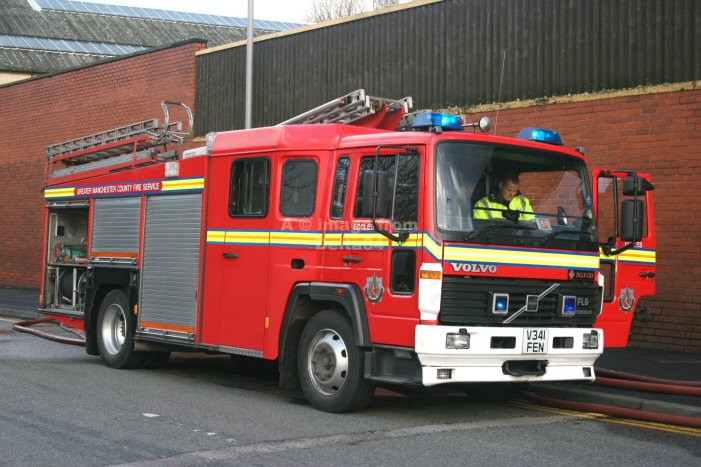 Volvo V341FEN entered service at Blackley before being moved to Eccles.
It was seen in Kersal Vale during a large fire in Prestwich, 11 January 2006.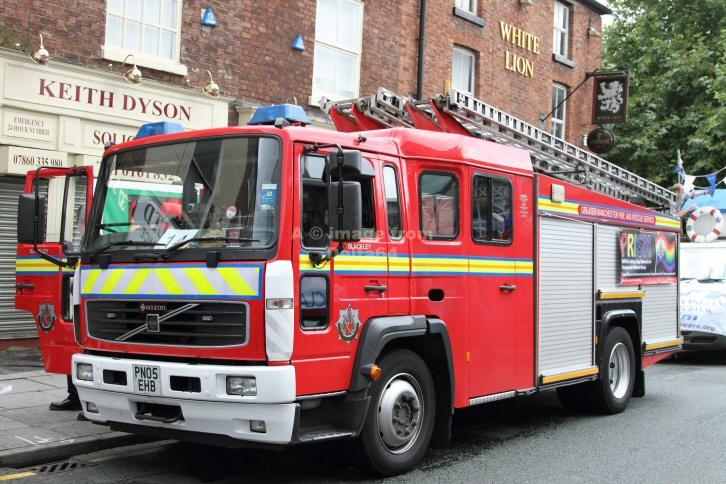 Volvo FLH PN05EHB was seen in Manchester City Centre, 28 August 2010.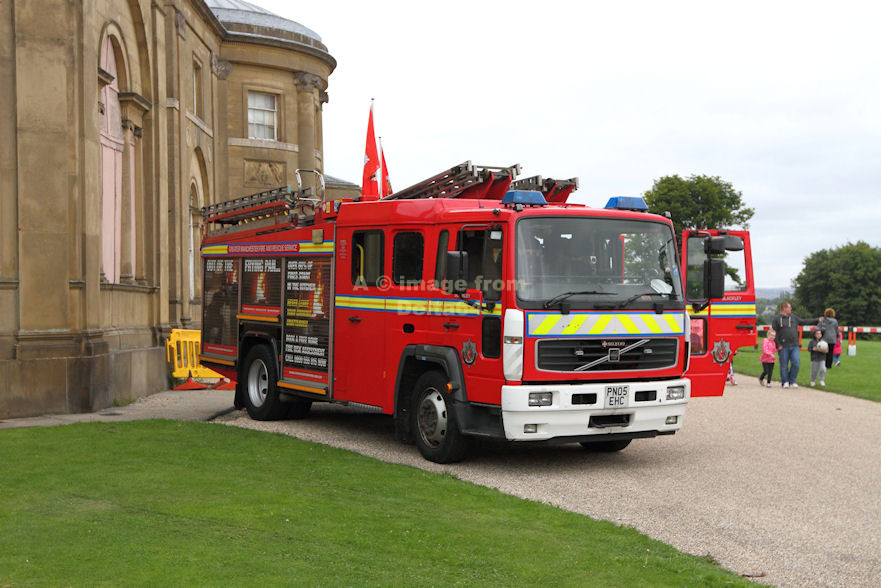 Volvo appliance PN05EHC was seen at Heaton Hall, 1 September 2013.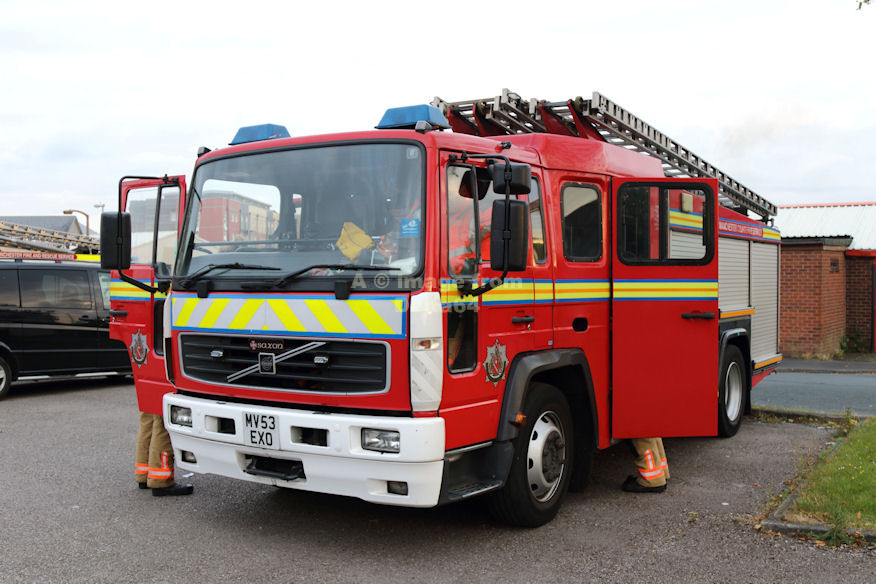 Volvo MV53EXO was seen about to leave a 15 pump fire in Wigan, 14 June 2015.