31 BISPHAM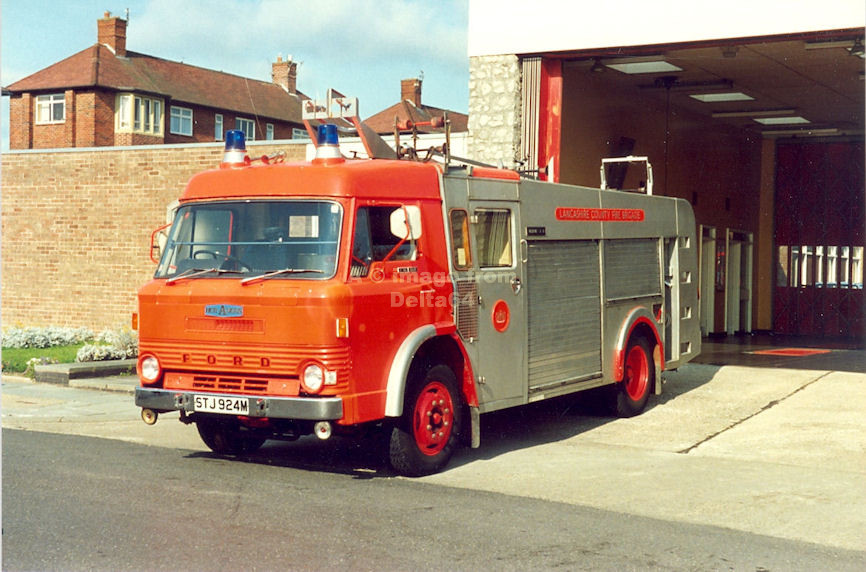 Originally allocated here, Ford D1114 STJ924M was being used in the reserve fleet when photographed.
[Copyright picture ~ D. Barker-Brown and reproduced with permission.]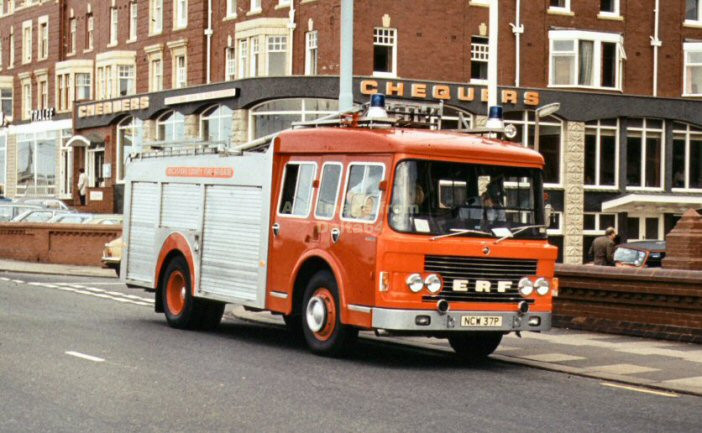 ERF NCW37P was also based at Bispham having been allocated there in the mid-70s
(NP collection ~ courtesy R F Ashton)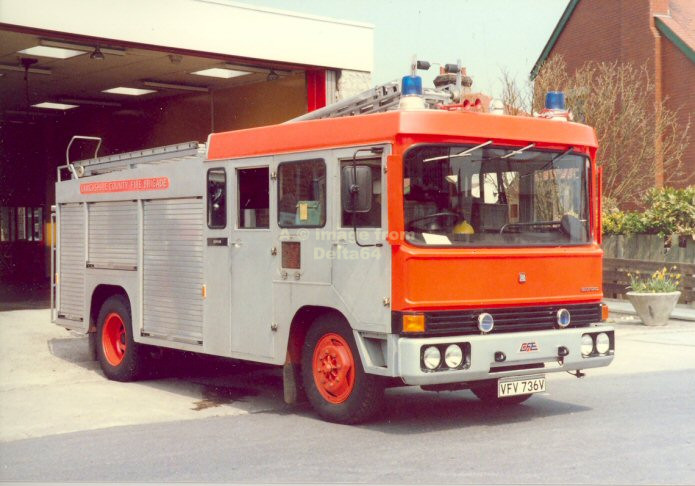 Bedford KG VFV736V was seen on the station forecourt, 12 May 1985.
[Copyright picture ~ K. Howarth and reproduced with permission.]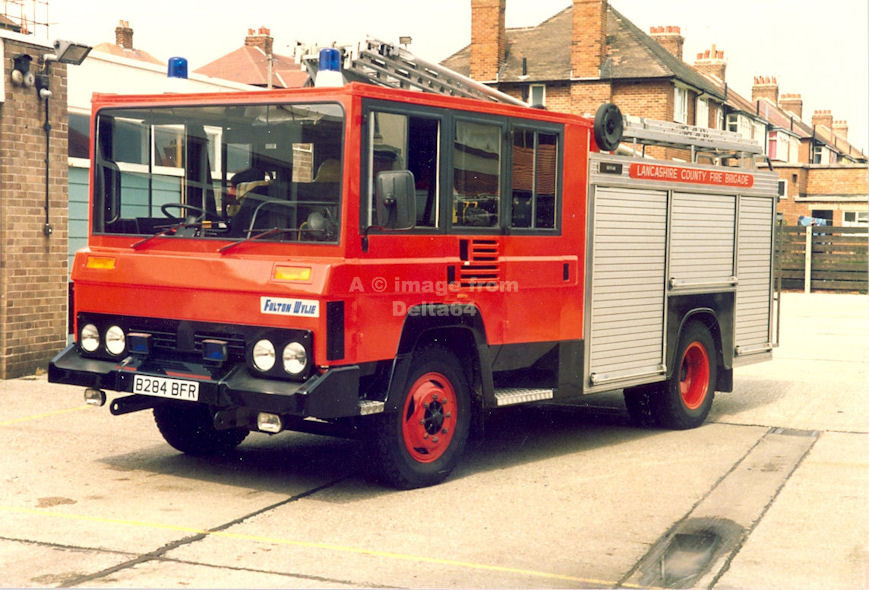 One of just two Bedford Fire Warriors, B284BFR was seen in the station yard.
[Copyright picture ~ D. Barker-Brown and reproduced with permission.]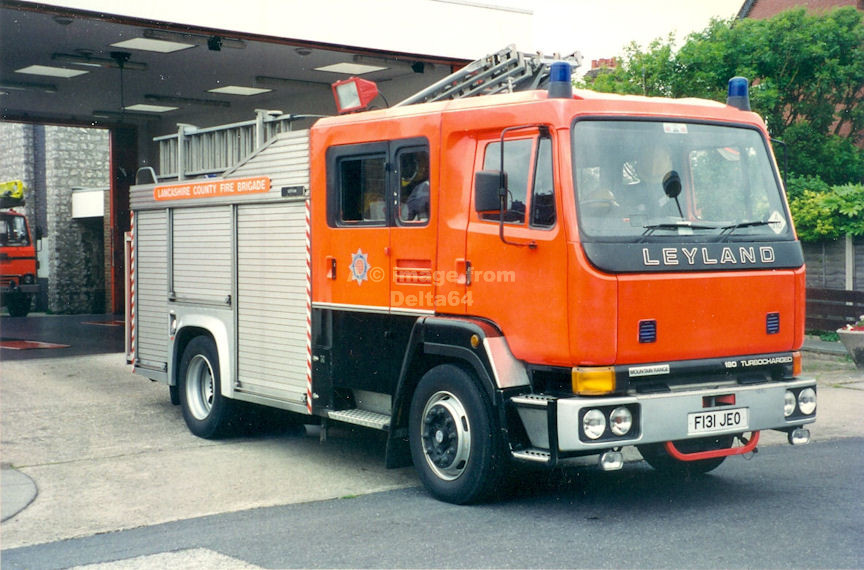 On the station forecourt is Leyland Freighter F131JEO
[Copyright picture ~ D. Barker-Brown and reproduced with permission.]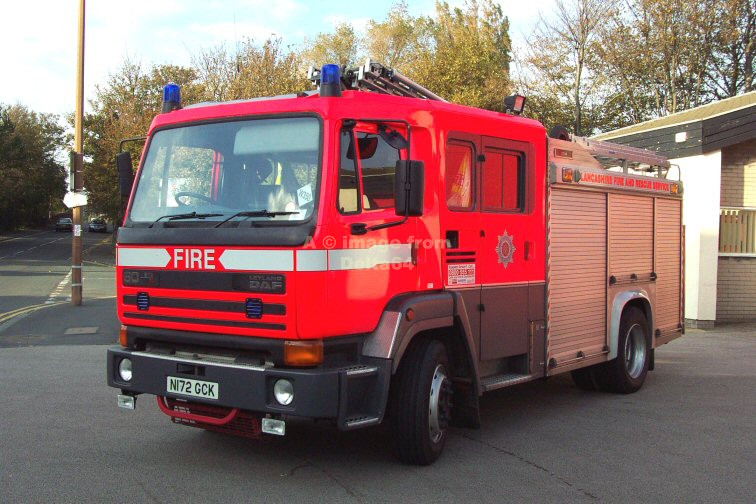 Leyland Daf N172GCK began life here from 1995 - 2001 when it was tranferred to Lytham.
It was seen on the forecourt of Lytham Fire Station, 11 October 2004.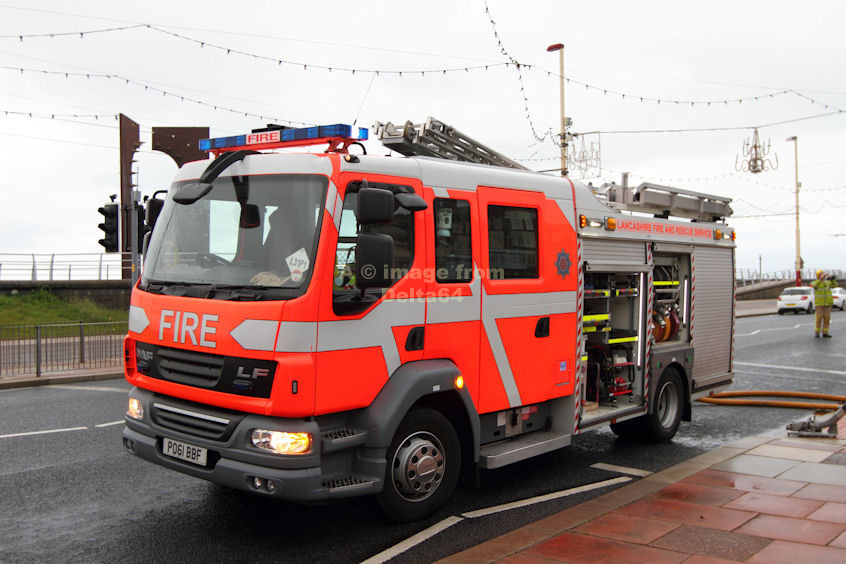 Daf LF PO61BBF was seen at a large fire on the South Promenade, Blackpool, 5 June 2014.
In 2015 it was transfeered to Great Harwood.