OPEN DAY
BIRCHWOOD FIRE STATION
15 AUGUST 2009
A selection of some of the appliances that attended.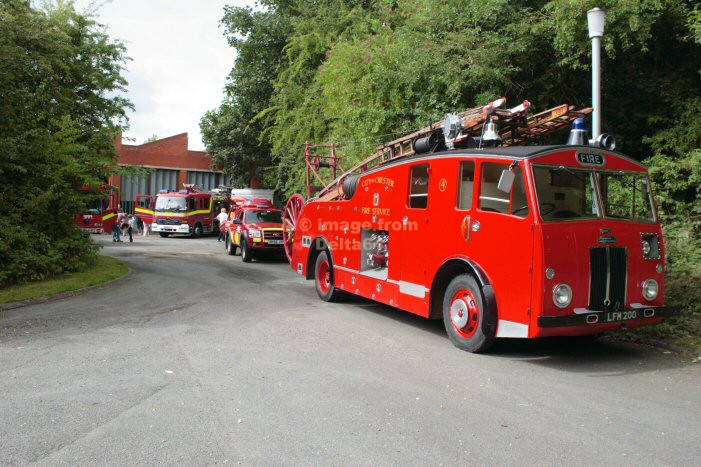 Just visible on the left was the ALP from Stockton Heath, next to which is the pump from Birchwood.
Behind the preserved City of Chester Dennis F7 was the Water Rescue Unit from Warrington.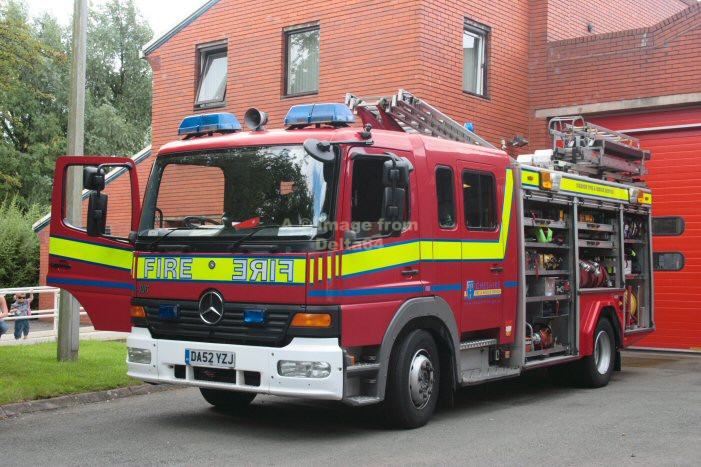 Merecedes Atego DA52YZJ from Birchwood.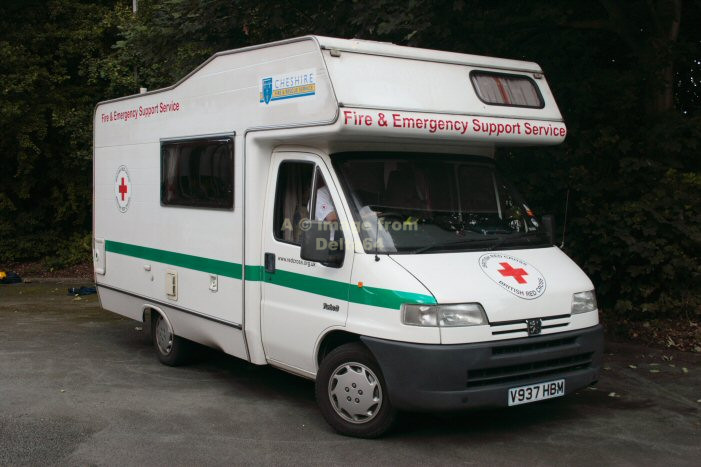 Fire Support Vehicle V937HBM also based at Birchwood.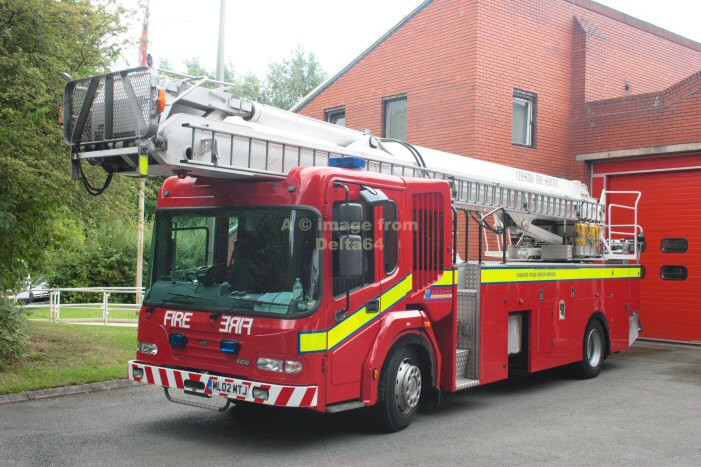 ERF ALP ML02MTJ from Stockton Heath.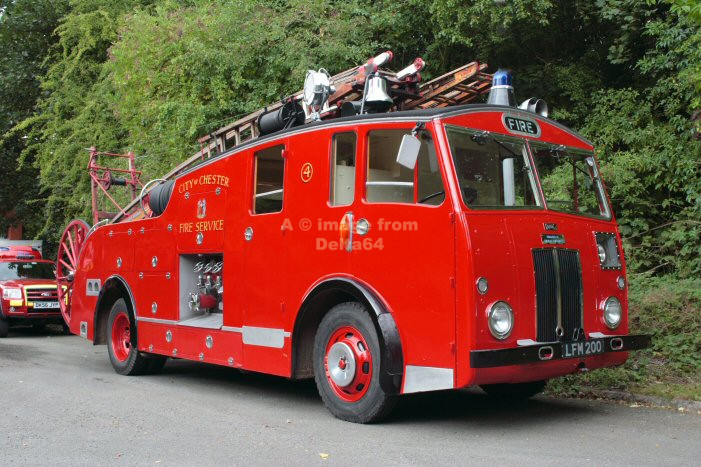 Preserved Chester City Dennis F7 LFM200.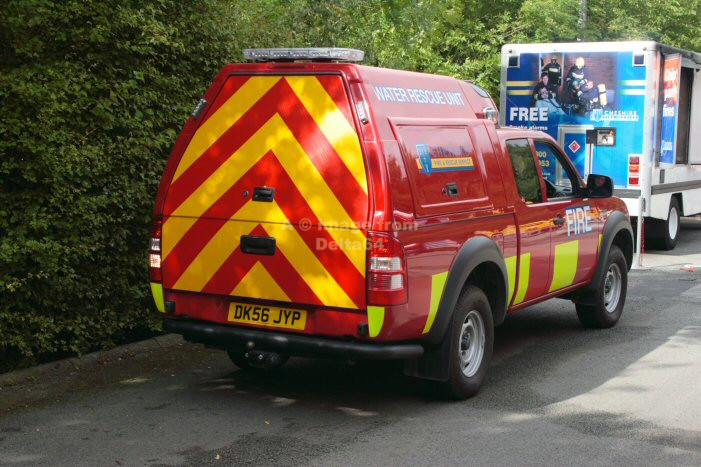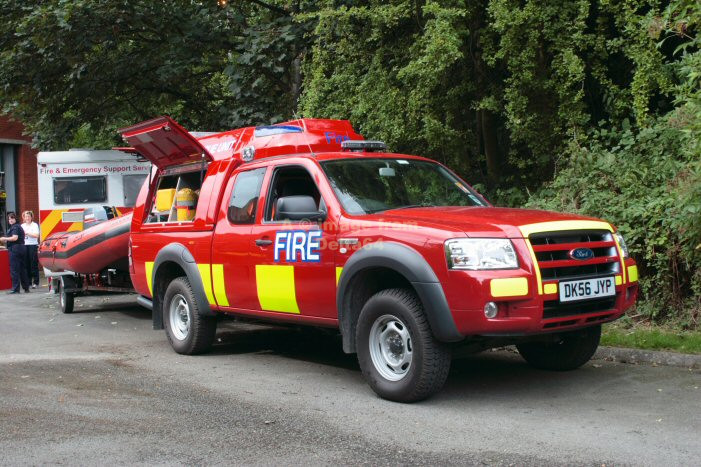 Water Rescue Unit DK56JYP from Warrington.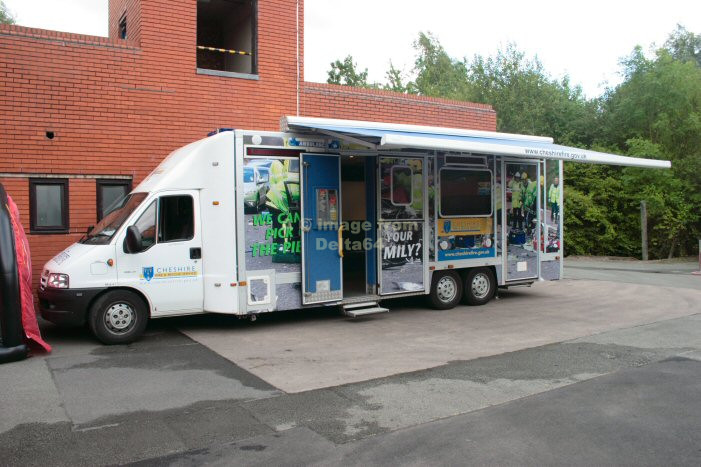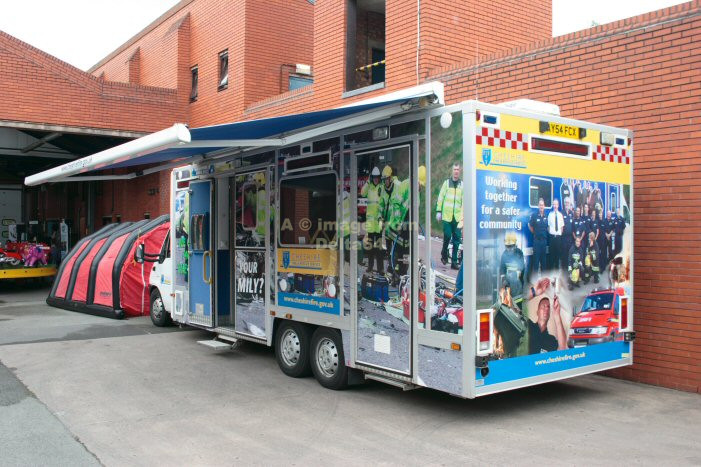 Outreach vehicle AY54FCX