B6 BIRCHWOOD
Birchwood Fire Station, formerly B6, came into being as the area was developed as part of Warrington New Town. It is located close to the M62 motorway, and is also in close proximity to the M6 motorway at Croft Interchange.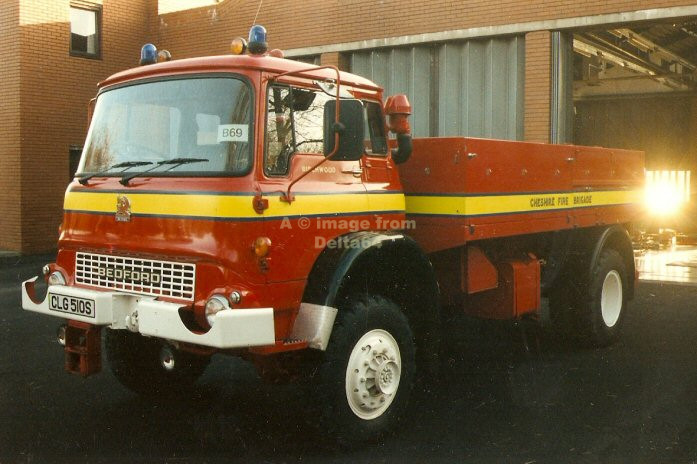 Originally a recovery vehicle, Bedford CLG510S was converted to a Heavy Rescue Vehicle.
[Copyright picutre ~ A. Allison and reproduced with permission.]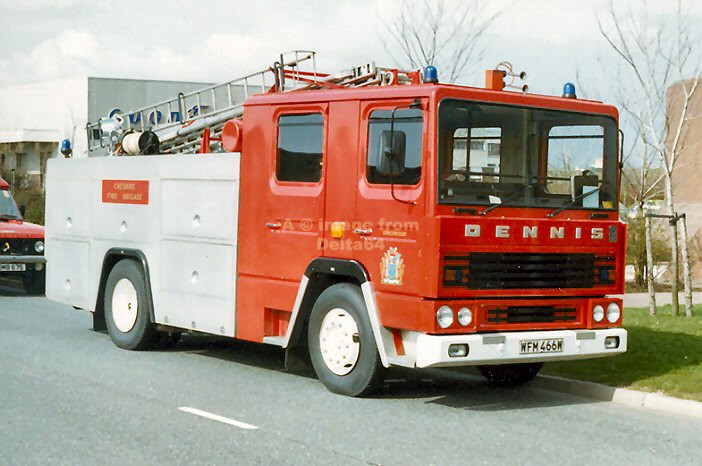 Dennis RS133 WFM466W in 1983.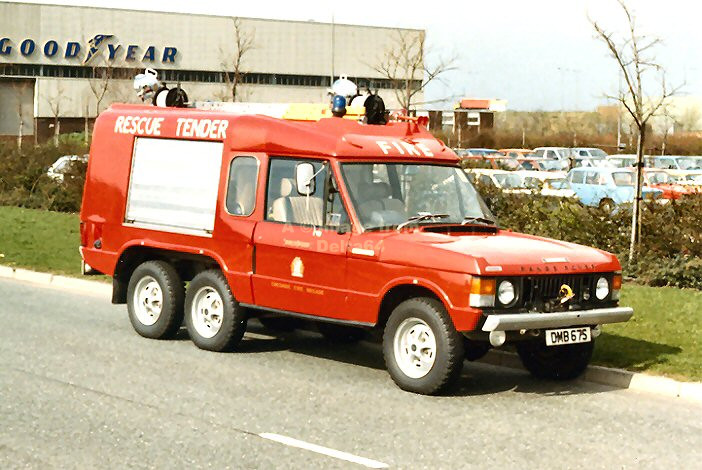 Range Rover Light Rescue Vehicle DMB67S in 1983.
[This appliance was originally allocated to Warrington Fire Station.]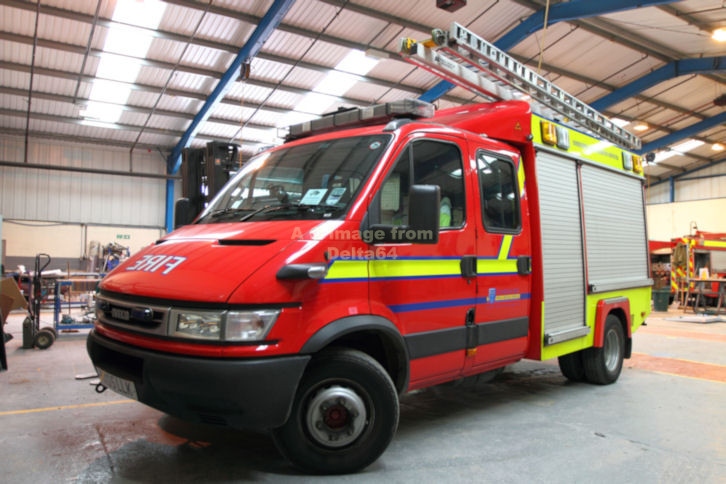 Iveco MX05LLK was visitng Plastisol UK, 21 March 2012.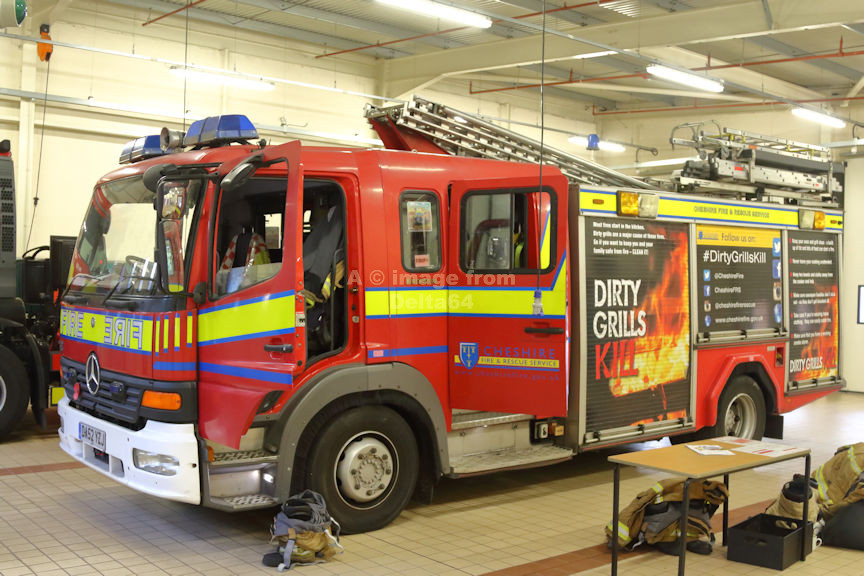 Mercedes Atego DA52YZJ was seen standing by at Bury Fire Station [GMFRS] 28 june 2018.