17 BELLE VALE
OFFICIAL OPENING
5 SEPTEMBER, 2013.
I offer my sincere thanks to the Chief Fire Officer for his very kind invitation to the Official Opening of the new Belle Vale Fire Station.
A selection of pictures from the event appears below.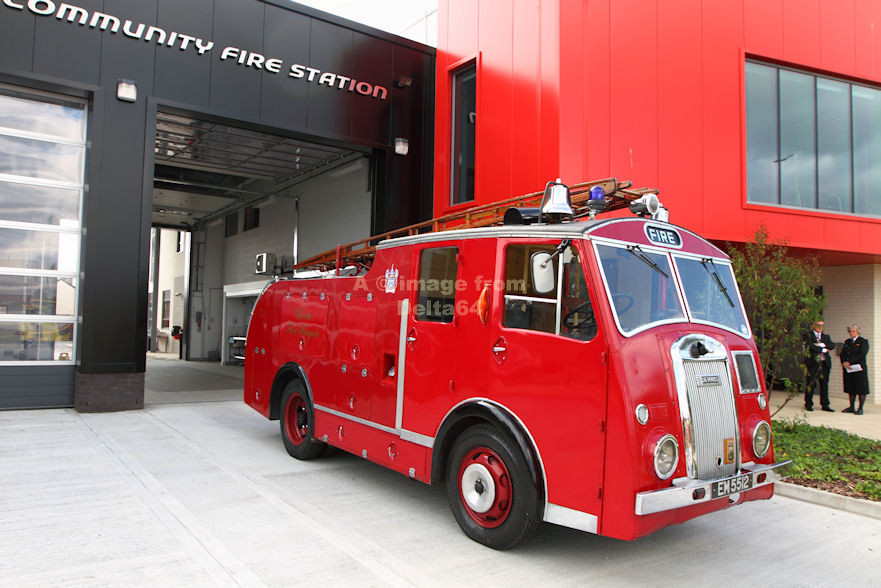 Dennis F8 EM5512 was displayed and a welcome sight for many visitors.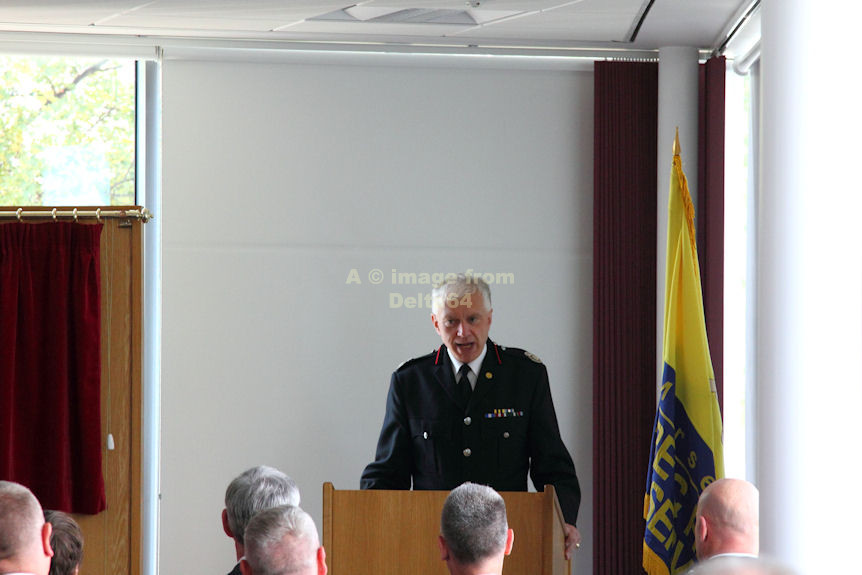 Simon Ryan made the initial welcome.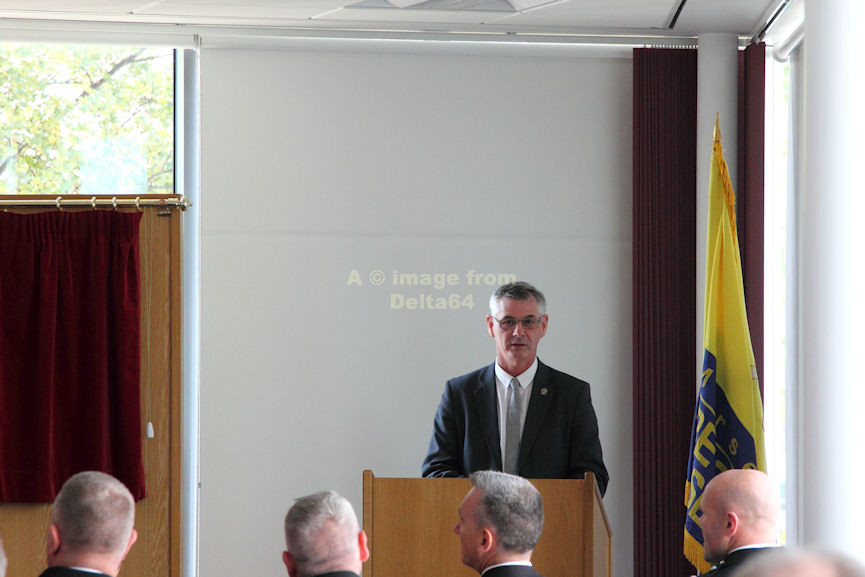 A formal welcome was then made by the Chairman of the Fire Authority, Councillor Dave Hanratty.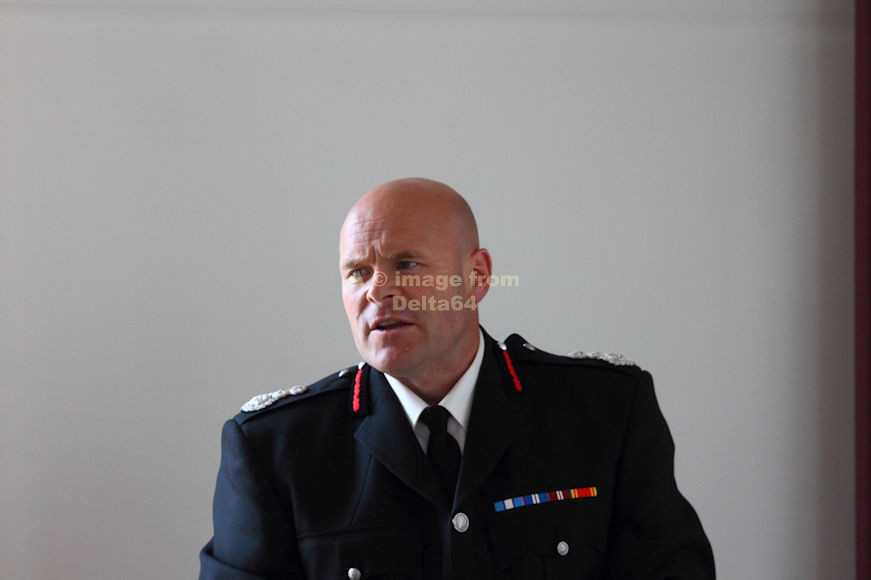 The Chief Fire Officer, Dan Stephens gave a brief history of the station...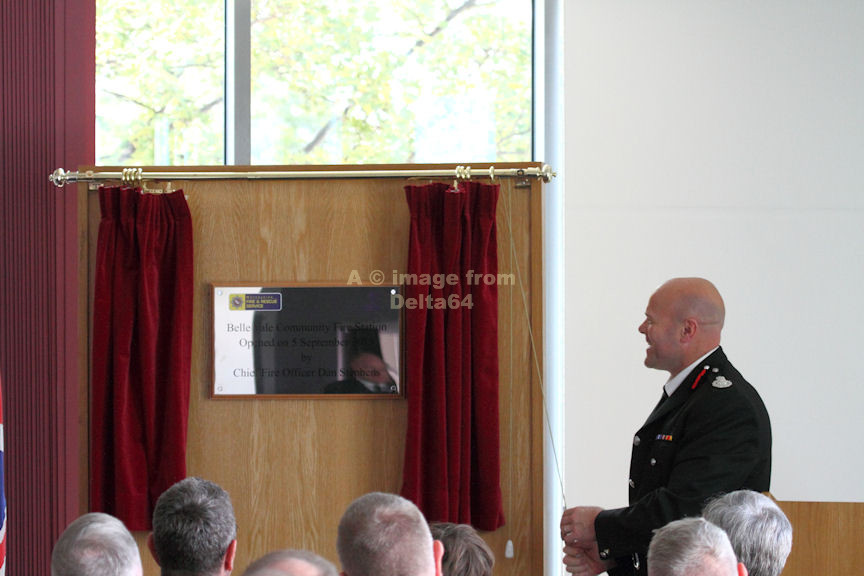 ... and then offcially opened the new station.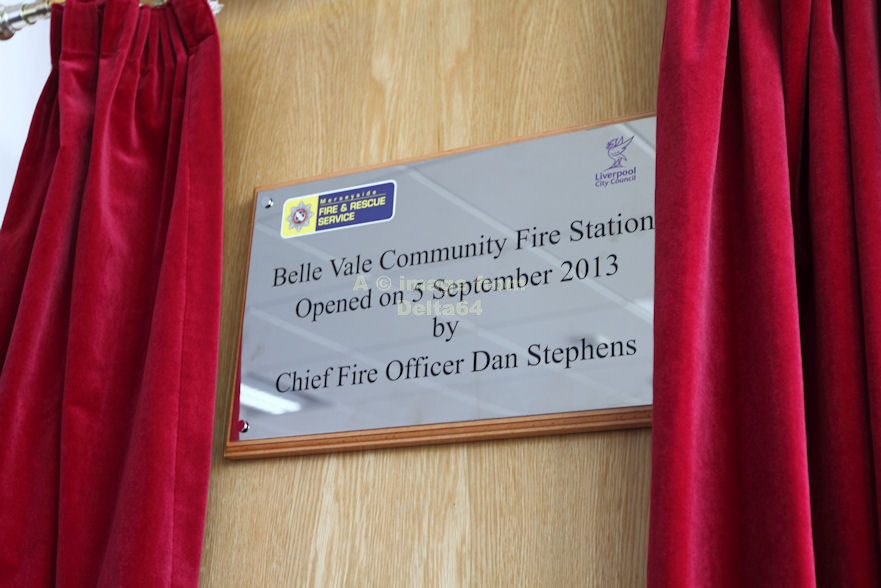 After the Opening Ceremony, guests were given a guided tour of the new station, followed by a demonstration by the Duty Crew along with colleagues from Aintree Fire Station.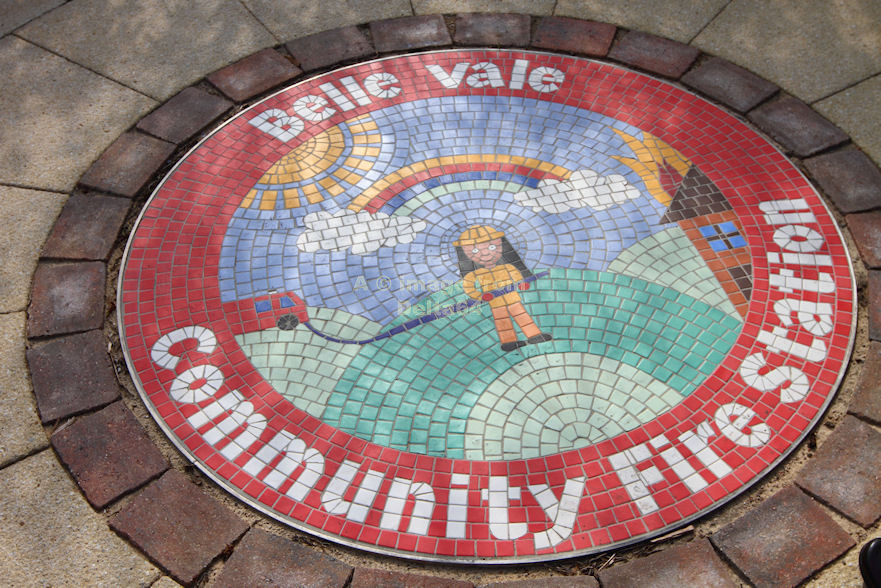 Local children from Our Lady of the Assumption R.C. Primary School designed this mosaic at the front of the building.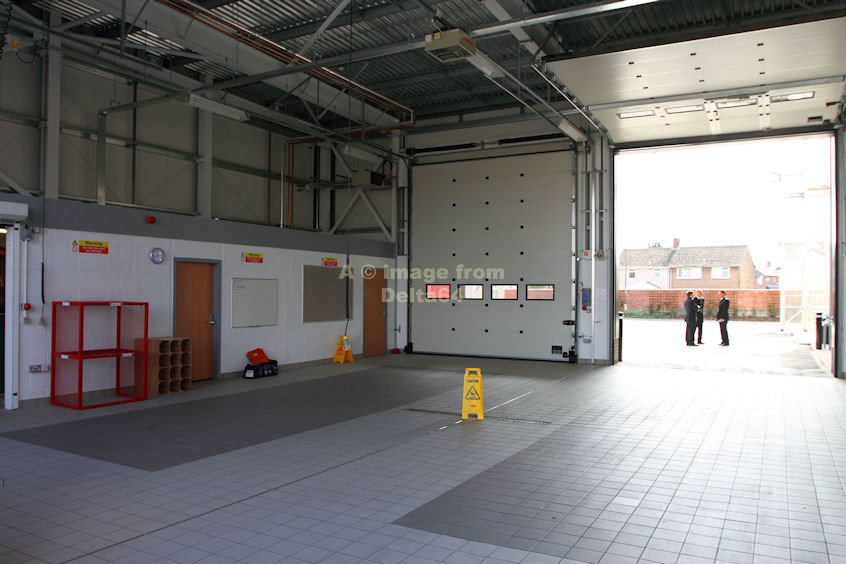 Two bay appliance room.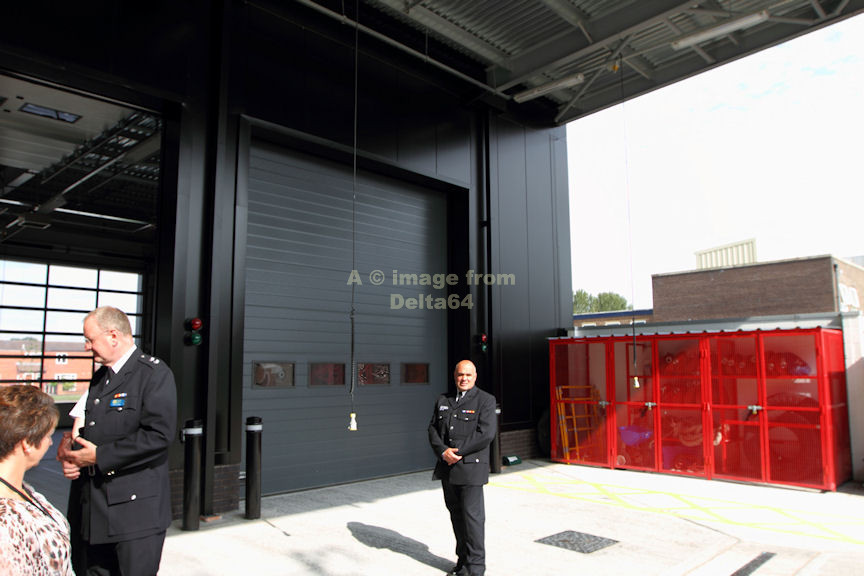 Charging points for a further two appliances are avaialble behind the appliance room.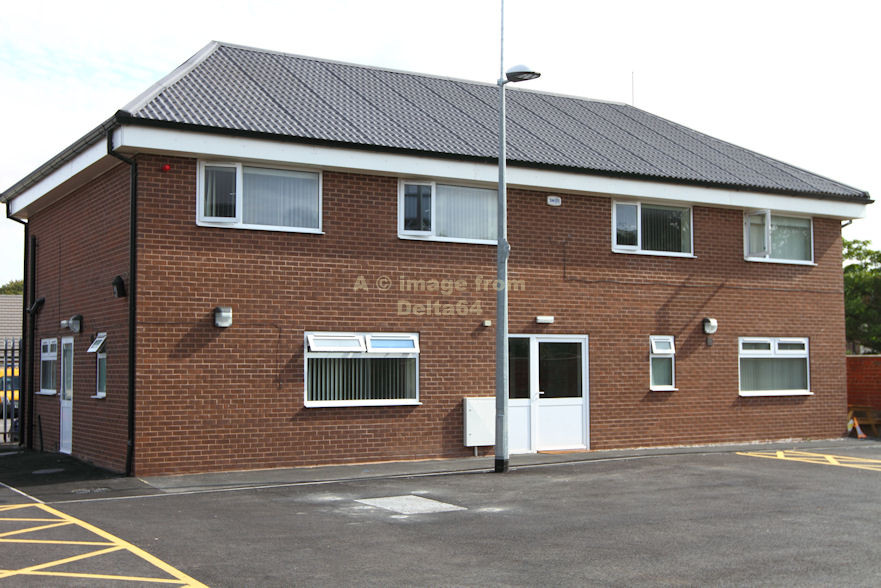 Crew accommodation.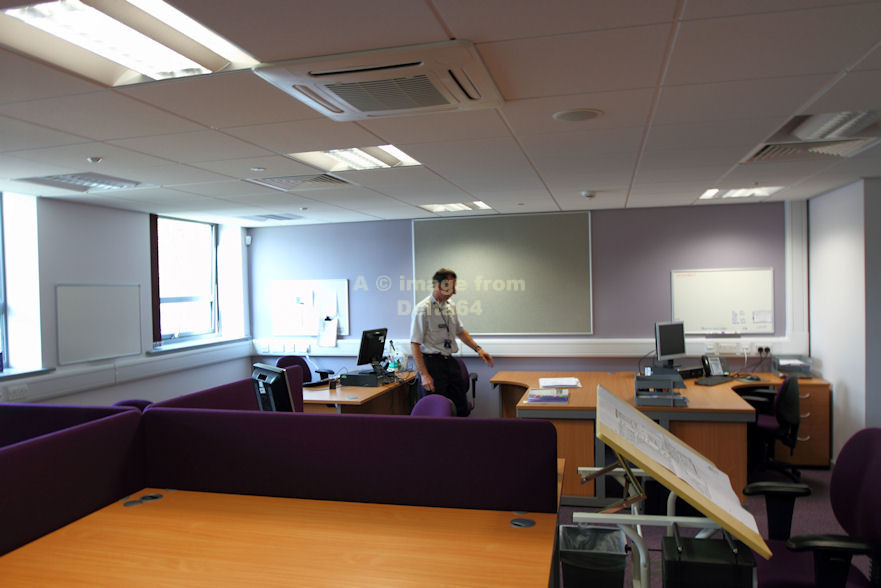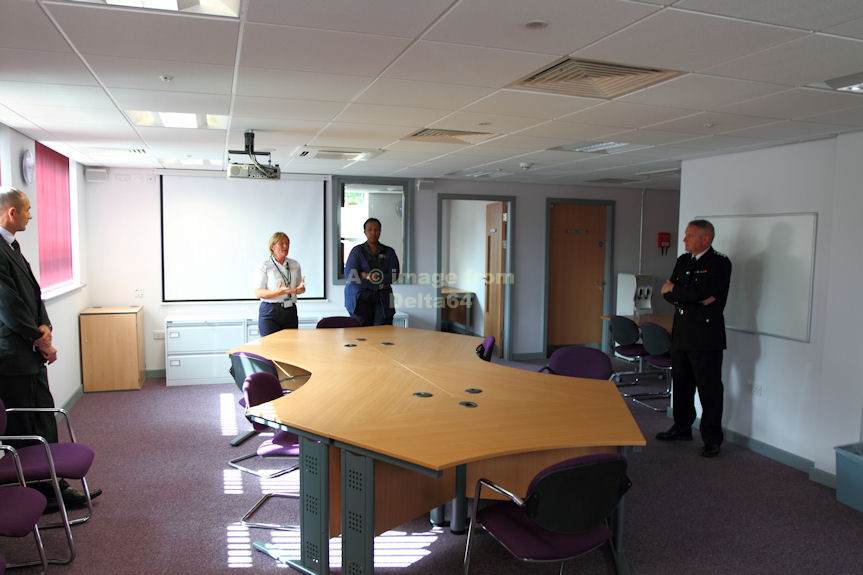 Fire Safety and Youth Engagament Offices.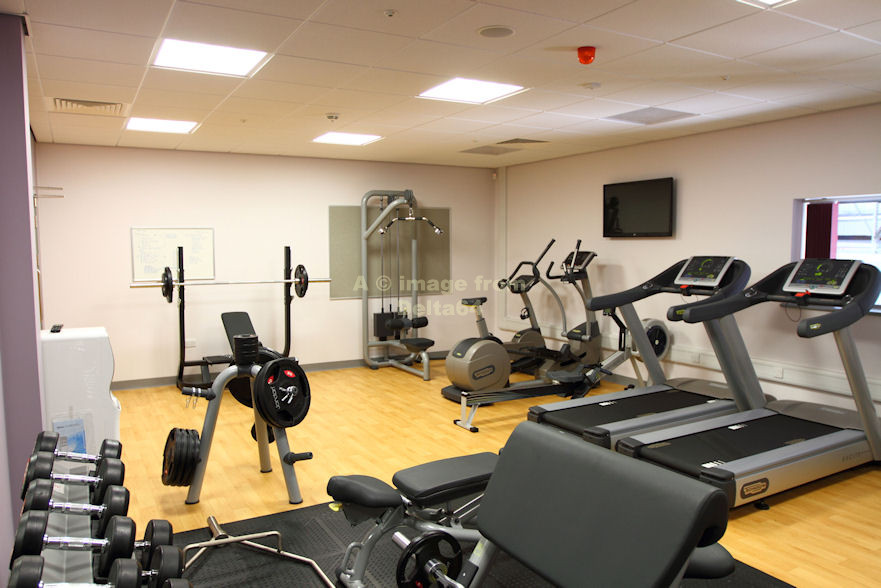 Gymnasium.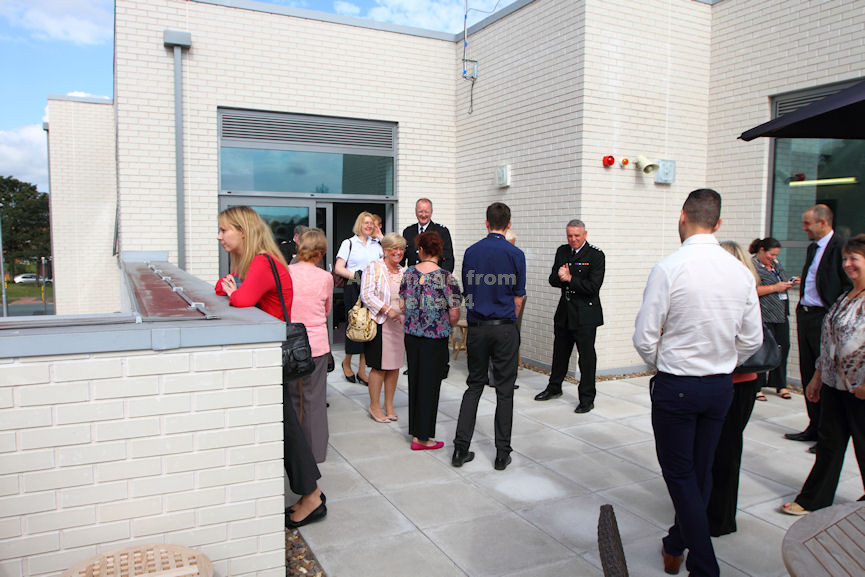 Roof-top 'garden'.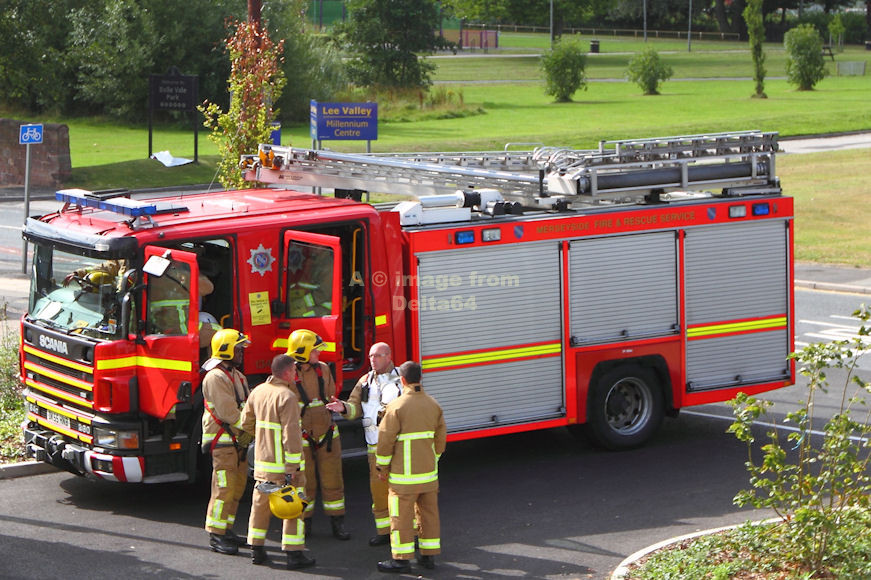 Crews preparing for the demonstration.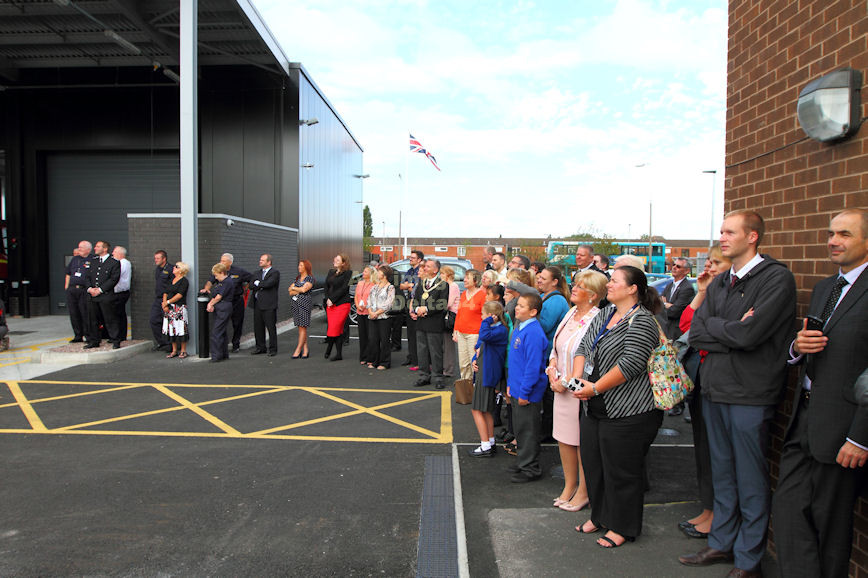 Invited guests gathered in the station yard.
The scenario for the demonstration involved a rope rescue of a casualty from the second floor of the drill tower.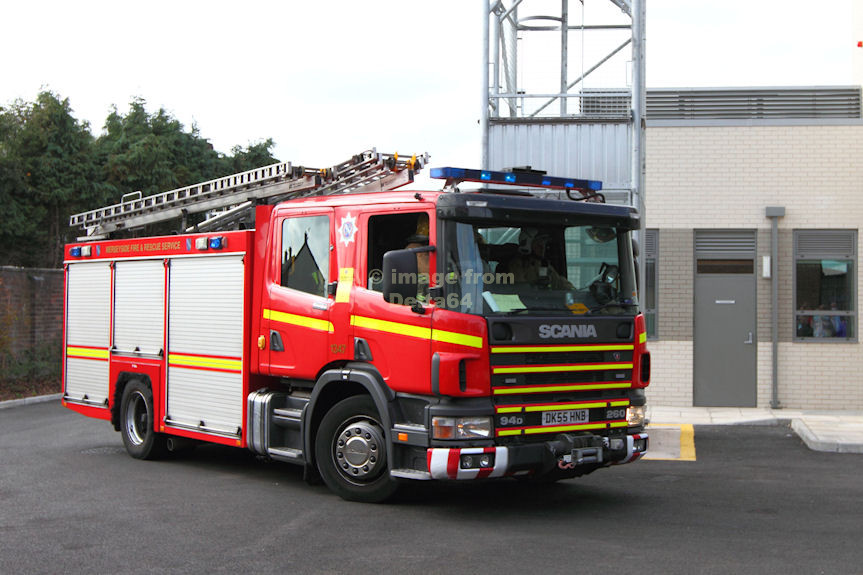 Scania DK55HNB from Aintree Fire Station.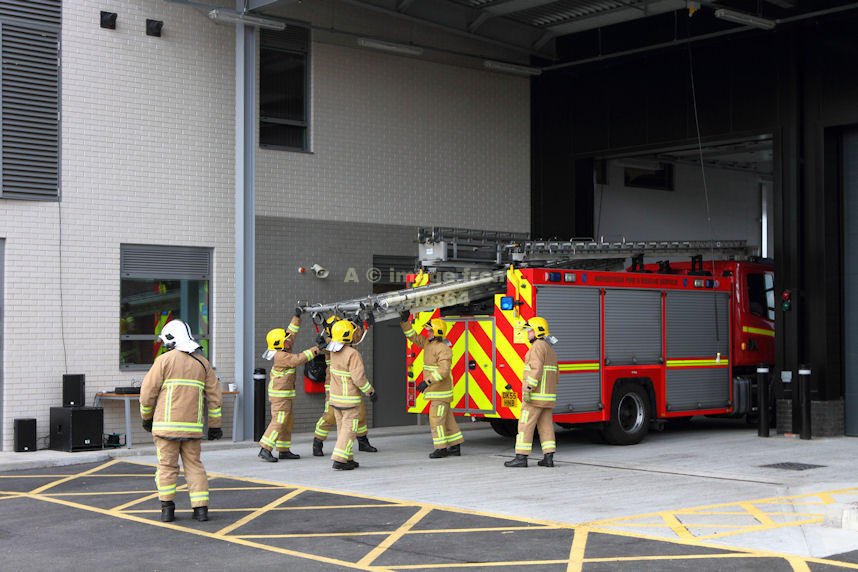 The Aintree crew removed their 13.5m ladder.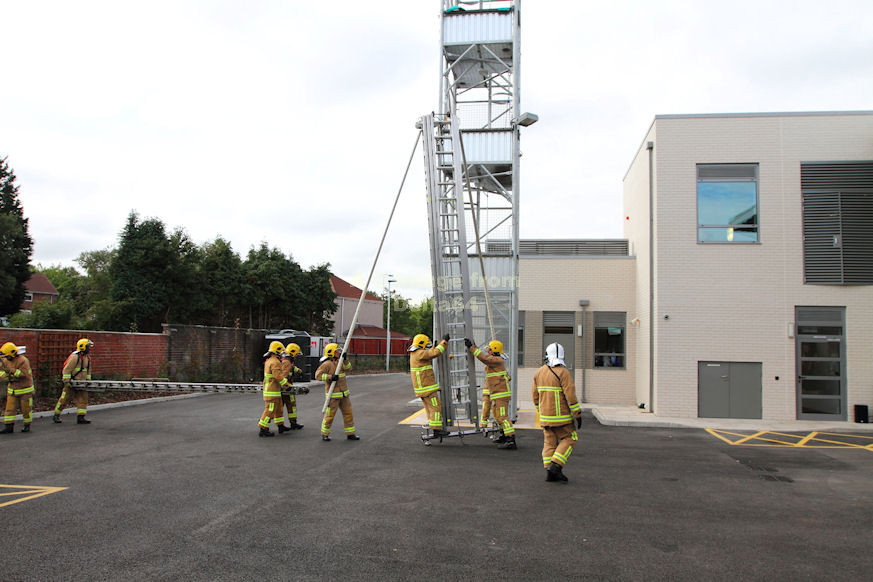 Pitching the ladder to the tower, whilst on the left the Duty Crew brought their 10.5m ladder.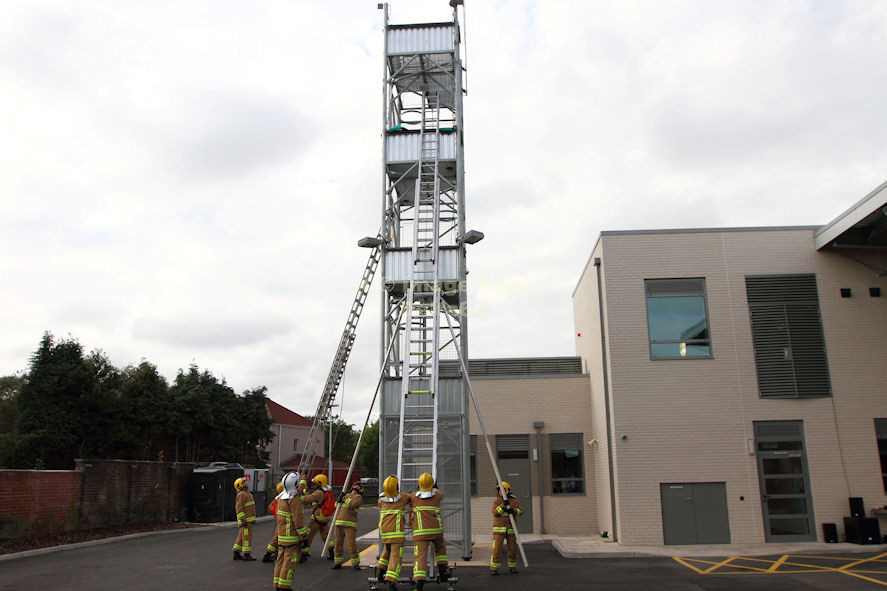 Ladders pitched.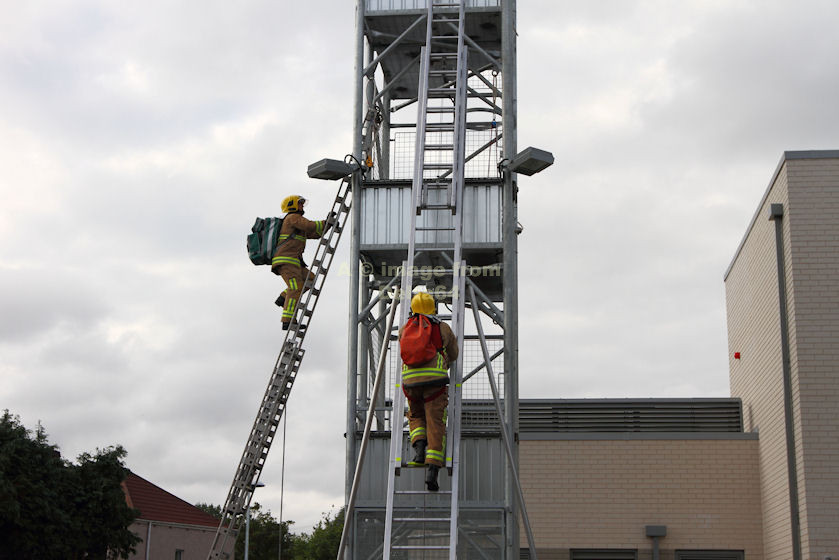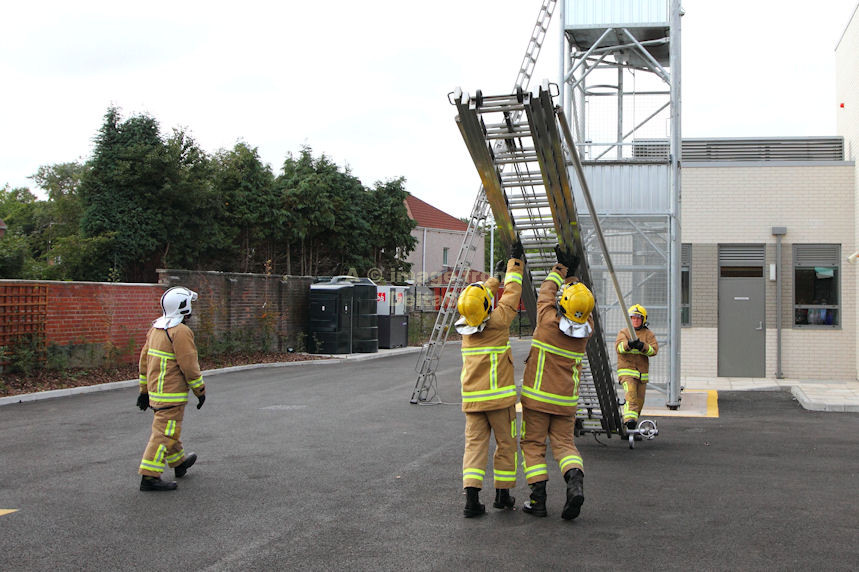 Once the rescuers were on the tower the 13.5m ladder was stored back on the appliance.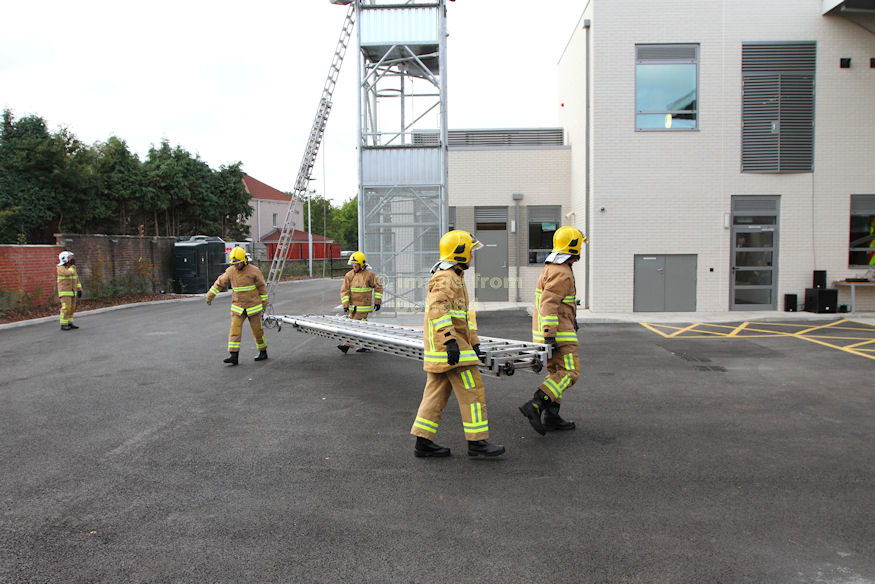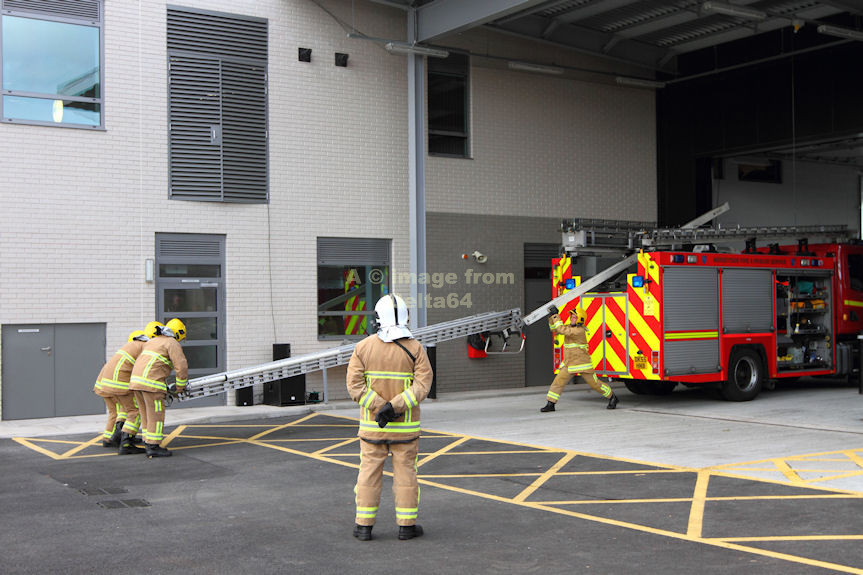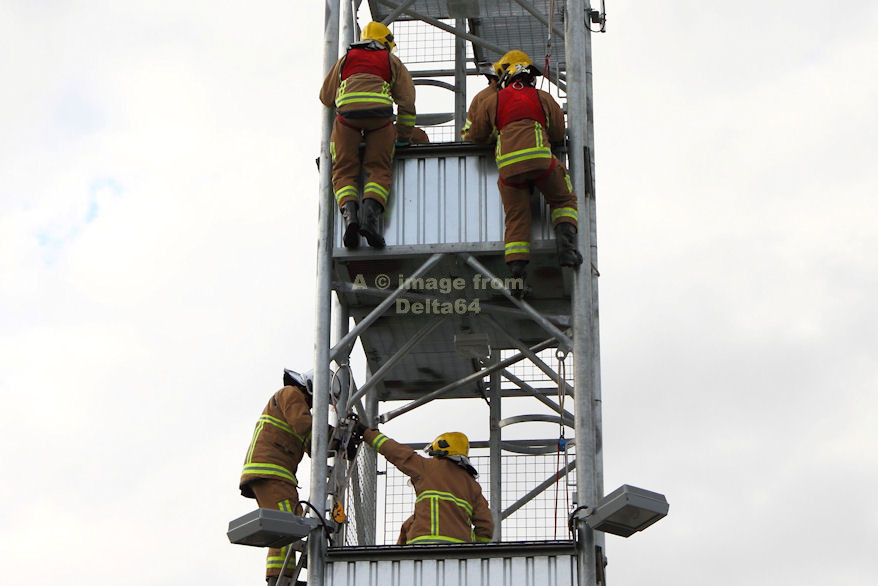 Meanwhile, back on the tower the rescue was about to begin.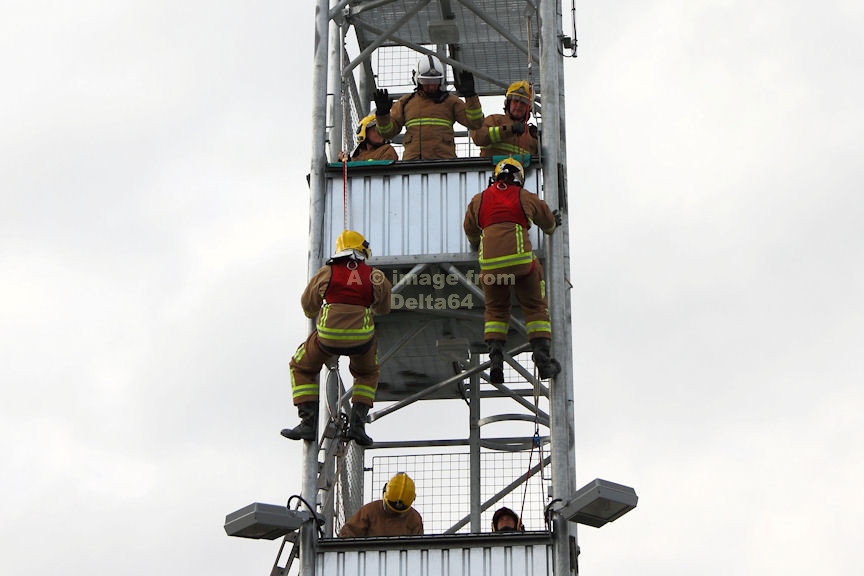 The O.I.C. gave instructions and oversaw all safety.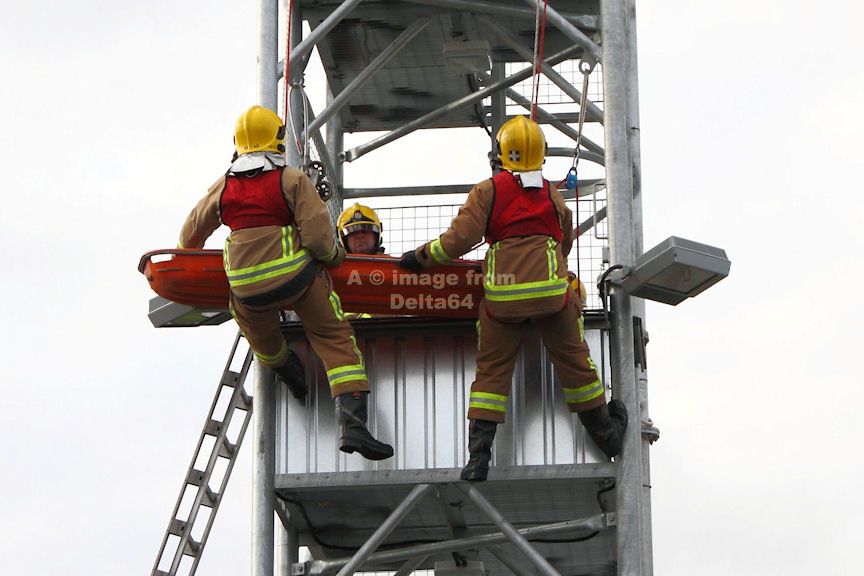 The casuaty was gently lowered.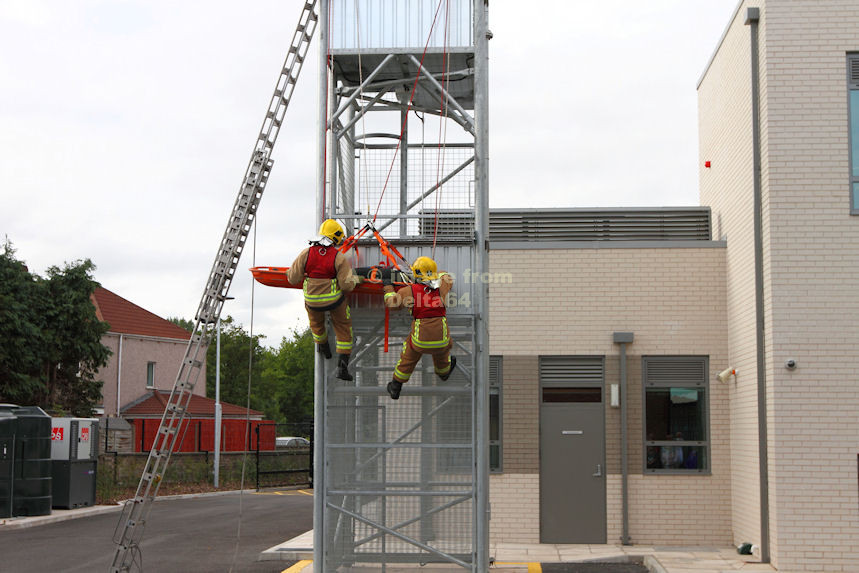 Almost there...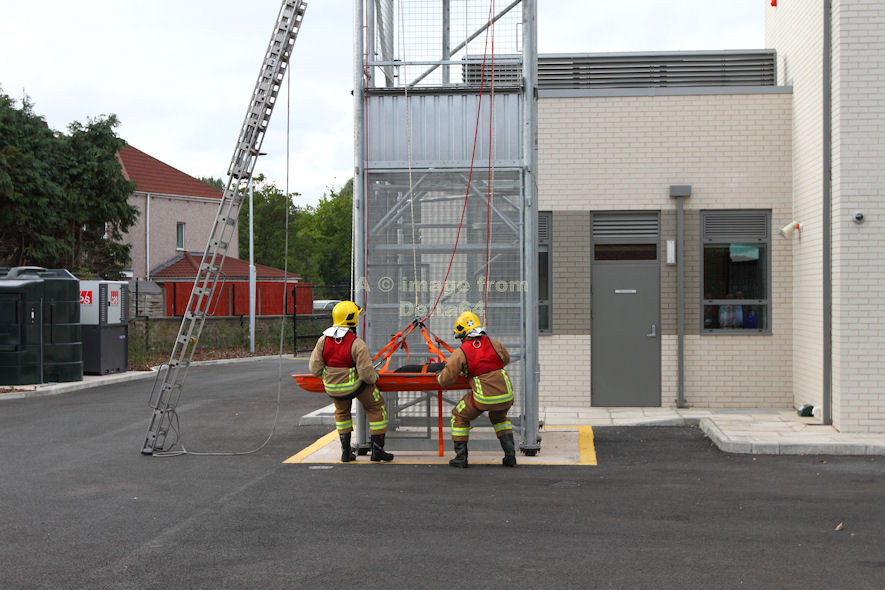 ... on terra firma.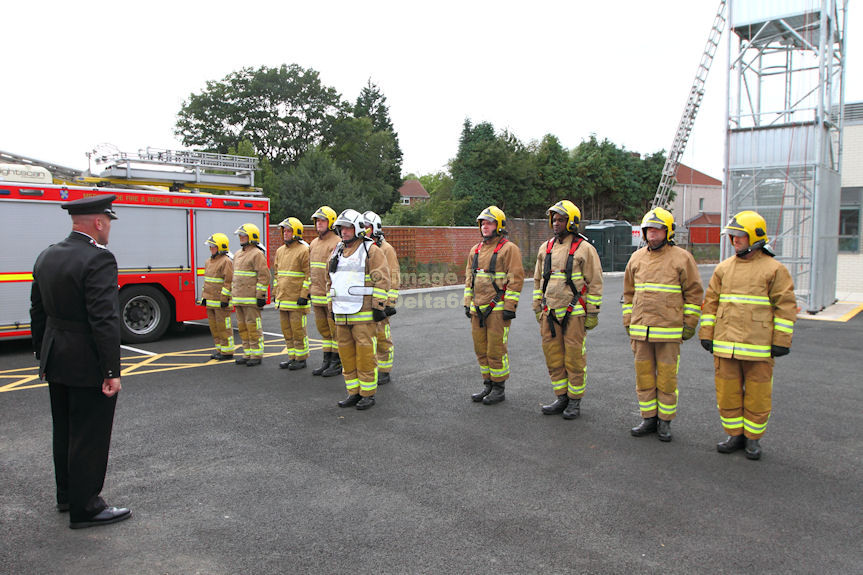 Demonstration completed, the crews reported to the Cheif Fire Officer.