E13 AUDLEM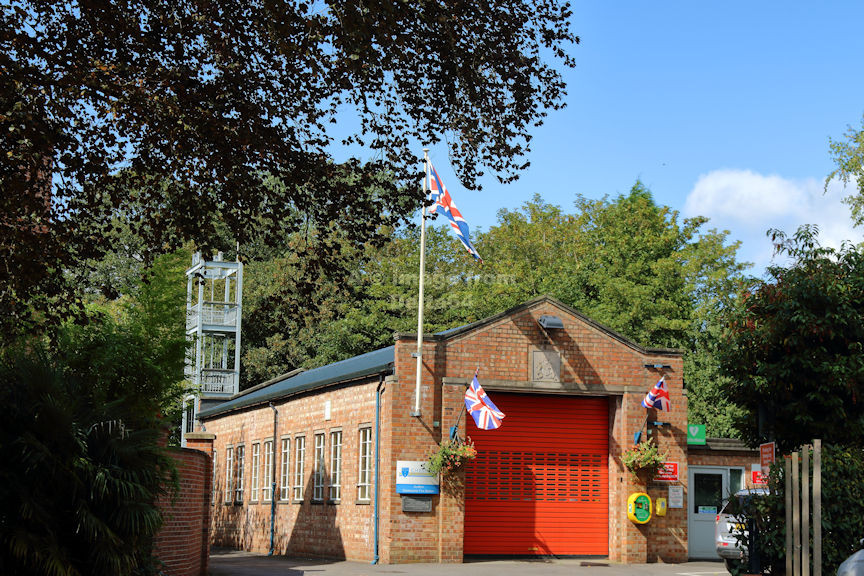 4 September 2019.
Location : Shropshire Street, Audlem
Status : Retained
Allocation : 1 Pump, 1 L4T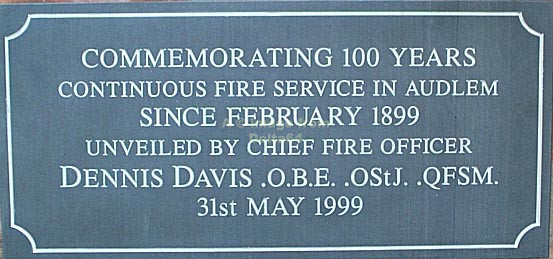 This commemorative plaque is affixed to the outside of Audlem Fire Station.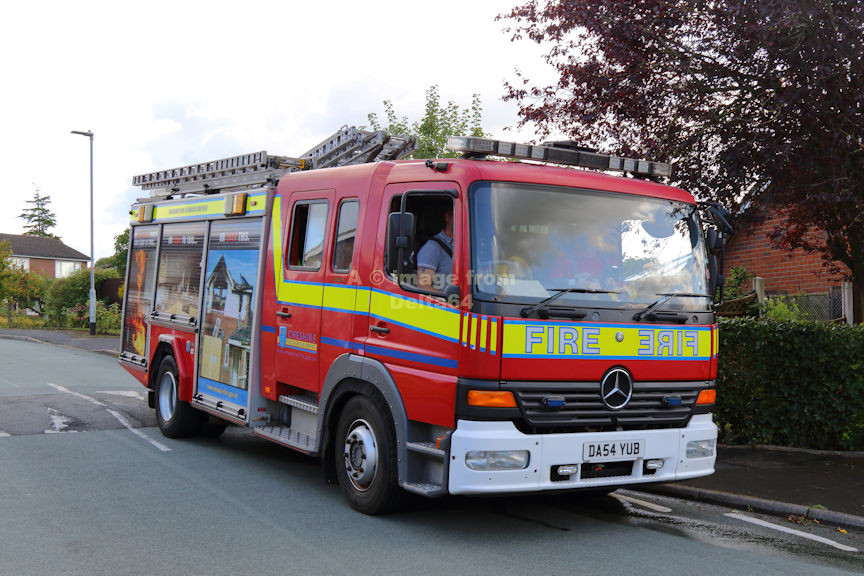 Merecedes Atego DA54YUB was seen following an incident in the village, 4 September 2019.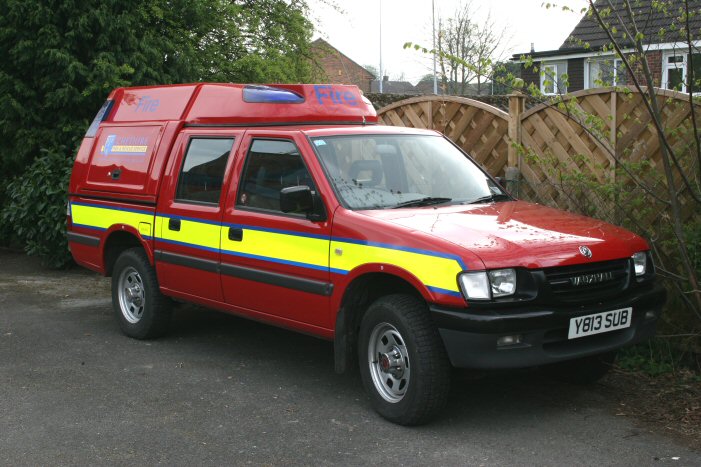 Vauxhall Brava Y813SUB was seen at Knutsford, 20 April 2007.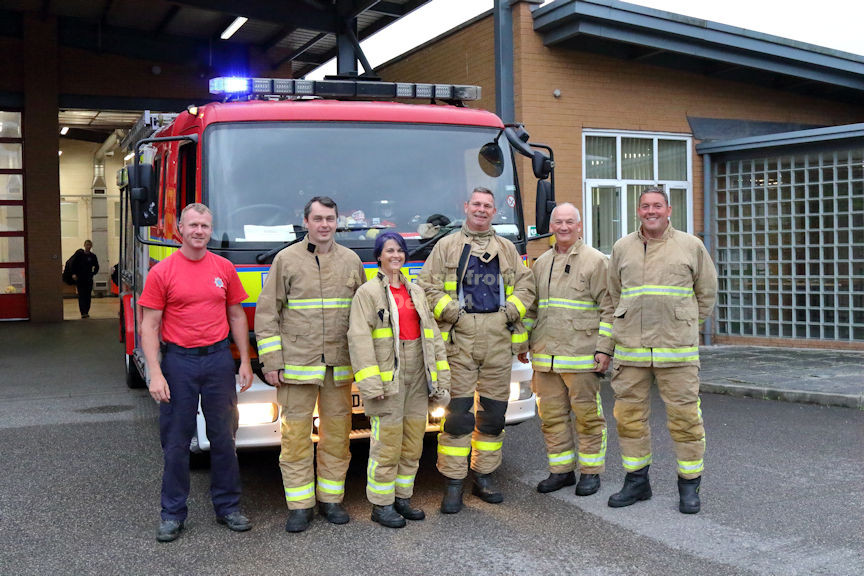 Audlem crew on the forecourt of Speke/Garston Fire Station in Liverpool, where they had just arrived for standby duties, 17 July 2019.
Audlem is the most southerly fire station covered by this website, and is geographically further south than Stoke on Trent.
The crew had travelled approximately 41 miles for this standby, which was as a result of a 15 pump fire in Merseyside.