OPEN DAY
ATHERTON COMMUNITY FIRE STATION
12 NOVEMBER 2016.
This page shows some of the appliances that were present at the 2016 Winter Open Day.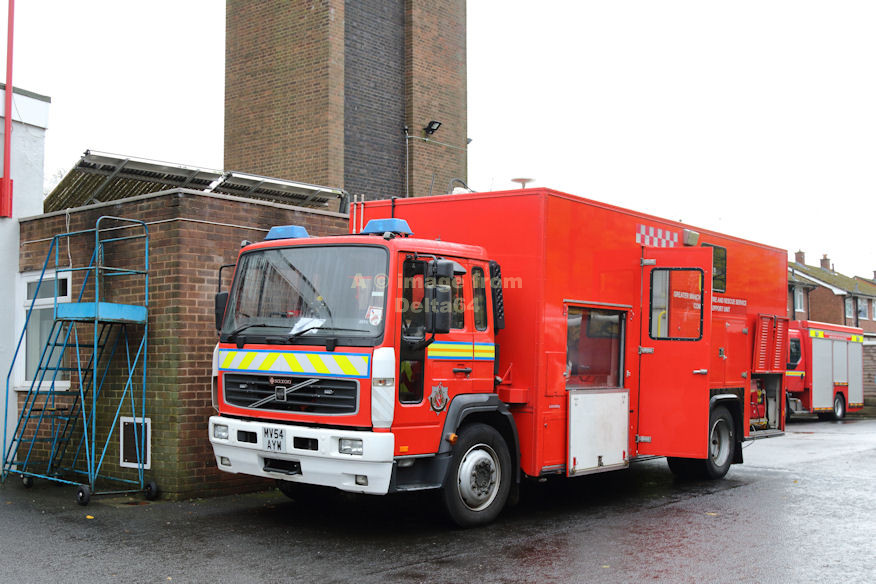 Command Support Unit MV54AYW based at Atherton.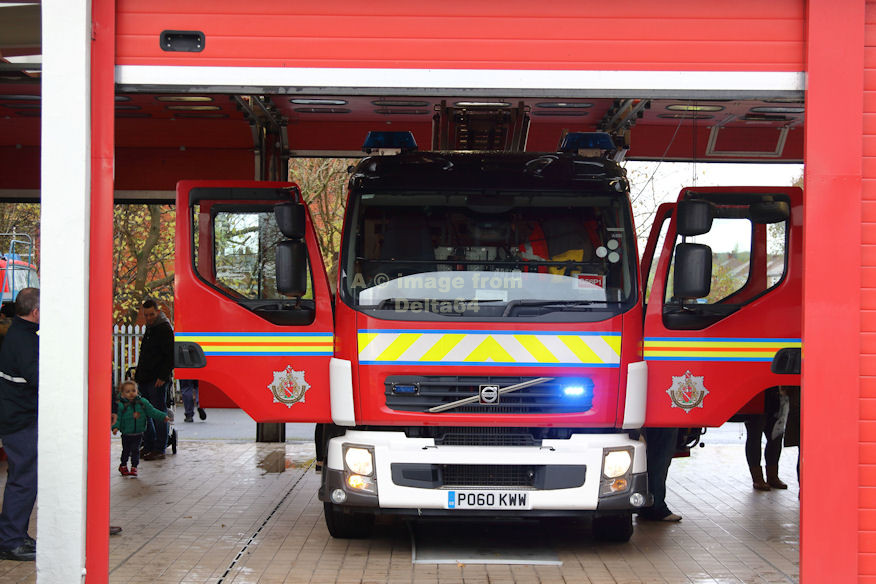 Volvo pump PO60KWW from Atherton. Fire cover was provided by Farnworth who had left on an incident just before this picture was taken.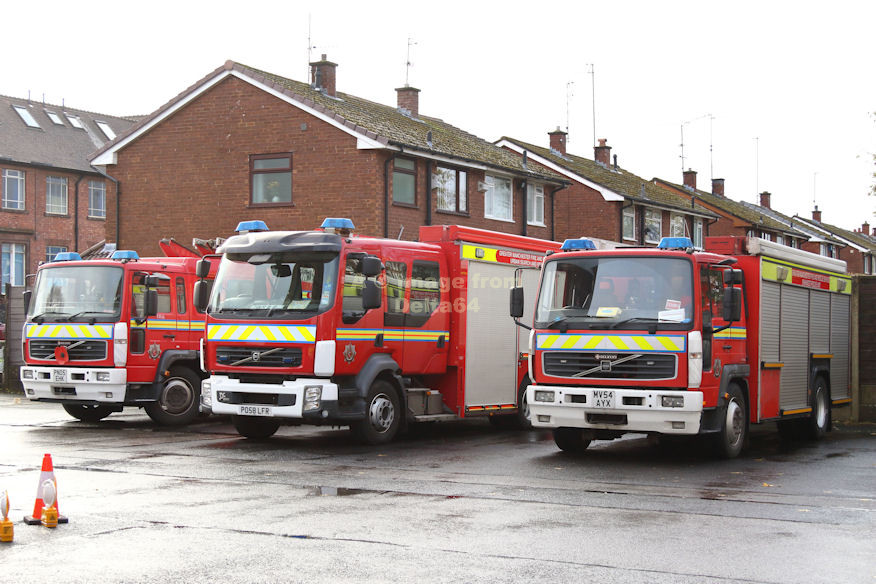 A line up of all the special appliances based at Ashton-under-Lyne.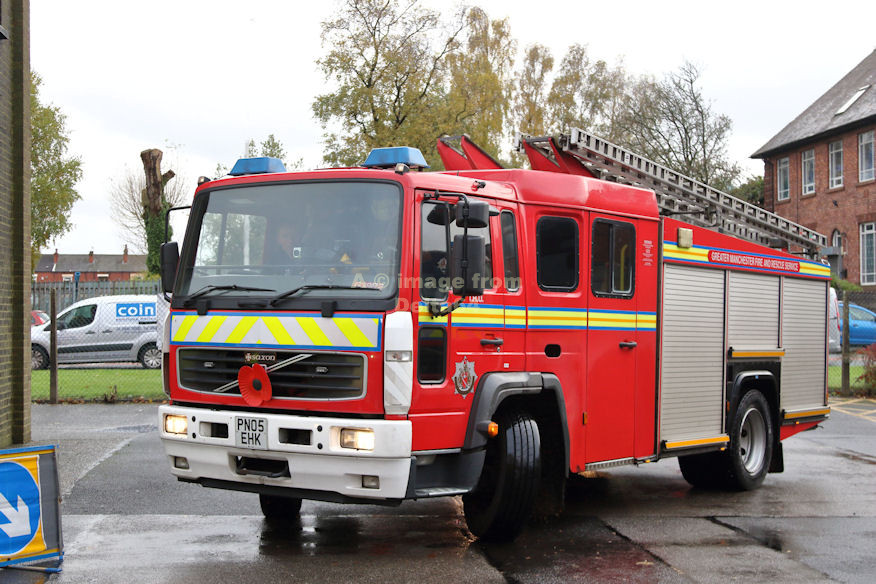 TRU ~ PN05EHK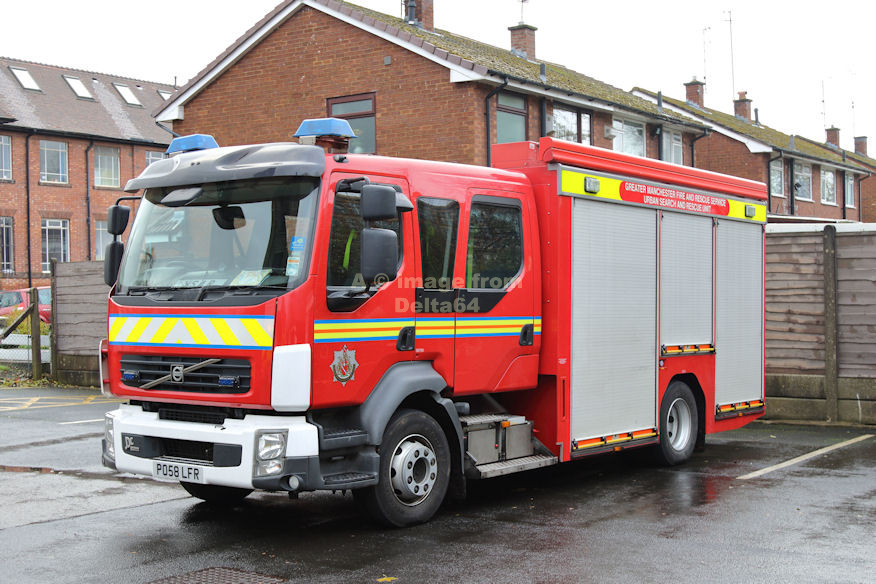 Urban Search & Rescue Unit ~ PO58LFR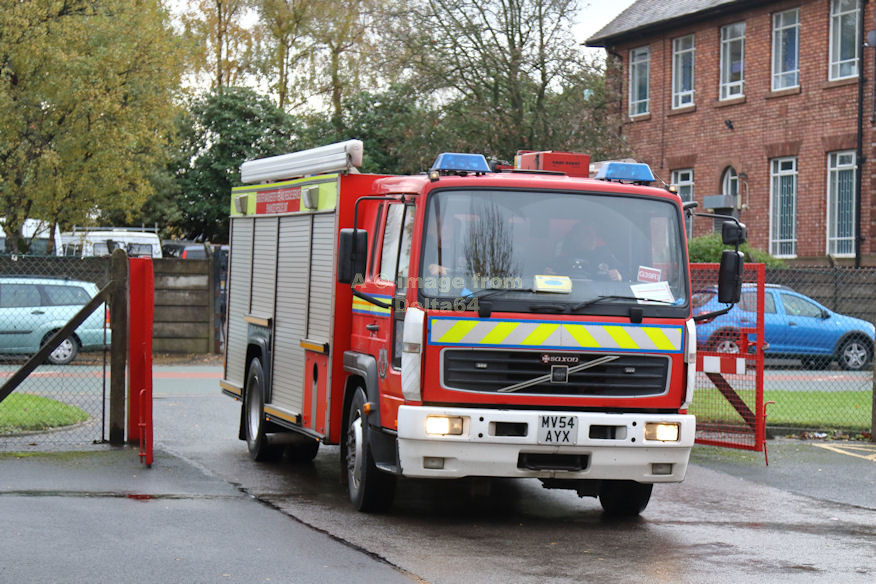 Enhanced / Major Rescue Unit ~ MV54AYX