AGECROFT
1957~2007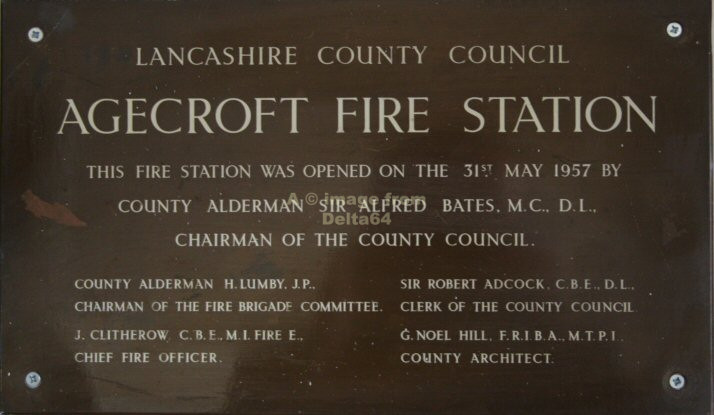 As noted above Agecroft Fire Station was officially opened on 31st May 1957. I am indebted to Station Commander Johnson for his very kind invitation to the celebrations which also included the opening of the new Community Room.
Lancashire County Fire Divisional Officers Group at Agecroft, 12 March 1957.
The Chief Fire Officer was Joseph Clitherow, and on his right Deputy Chief Officer Kenneth Holland.
[NP collection ~ courtesy A. Collier]
The selection of pictures below was taken on 31 May 2007.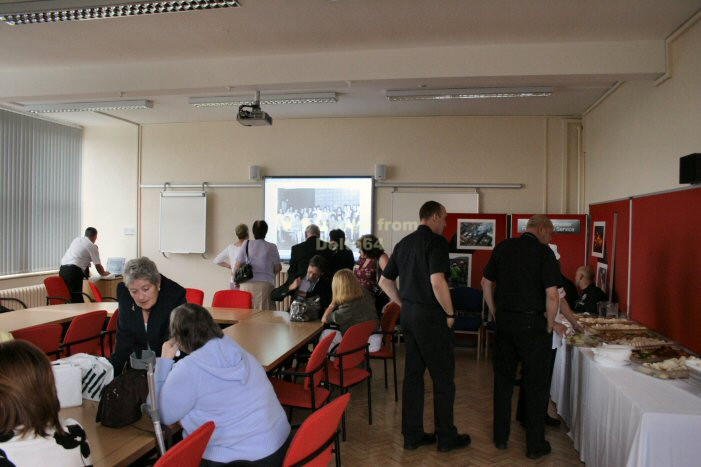 The new Community Room in Agecroft Fire Station.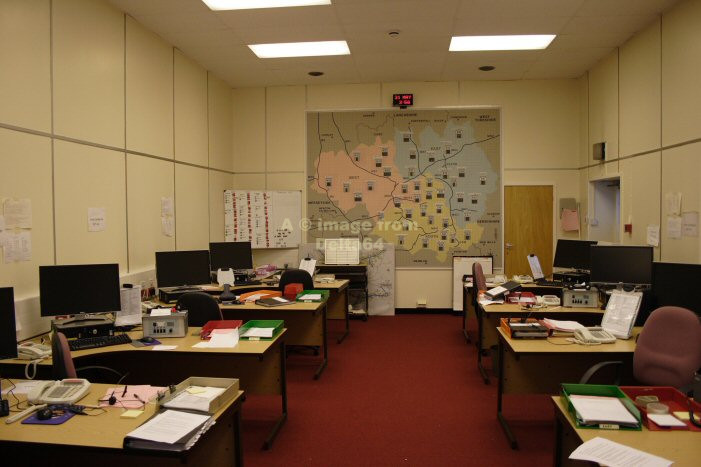 Formerly housing the Control Suite for D & E divisions of Lancashire County,
Agecroft Fire Station is now the home of Greater Manchester standby control.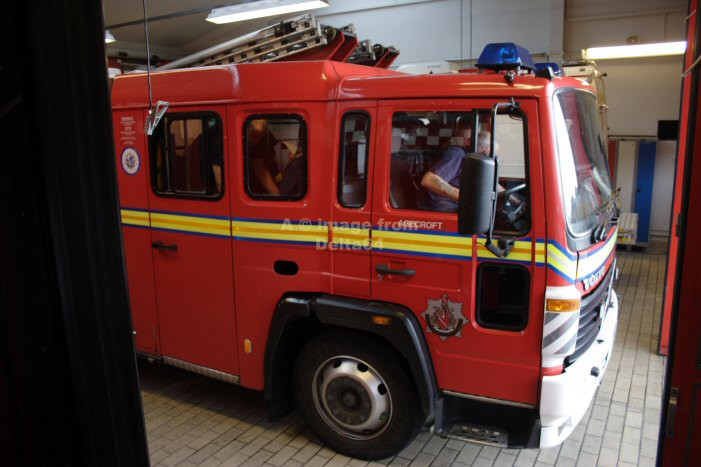 50 years on ~ W60 was seen responding to an incident in the Weaste area of Salford.