MAKE PUMPS 6
ACCRINGTON ROAD, BURNLEY
4 AUGUST 2010
I am most grateful to Steve Miller for supplying all the pictures on this page, which remain Steve's copyright. The incident involved a row of terraced houses, which was completely destroyed in this fire.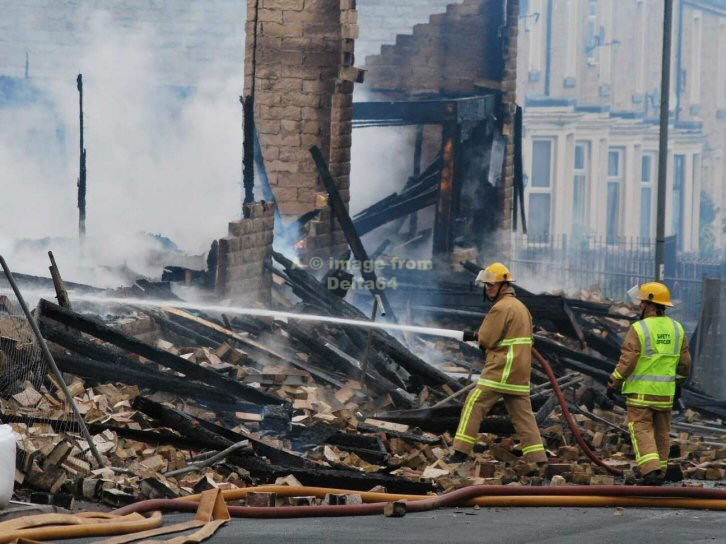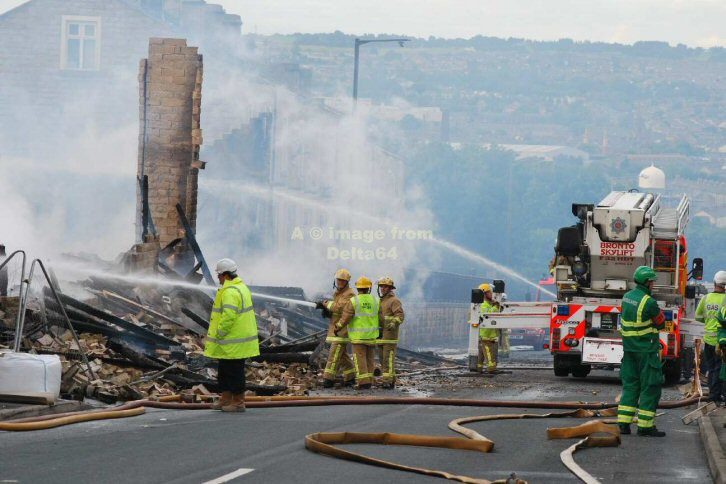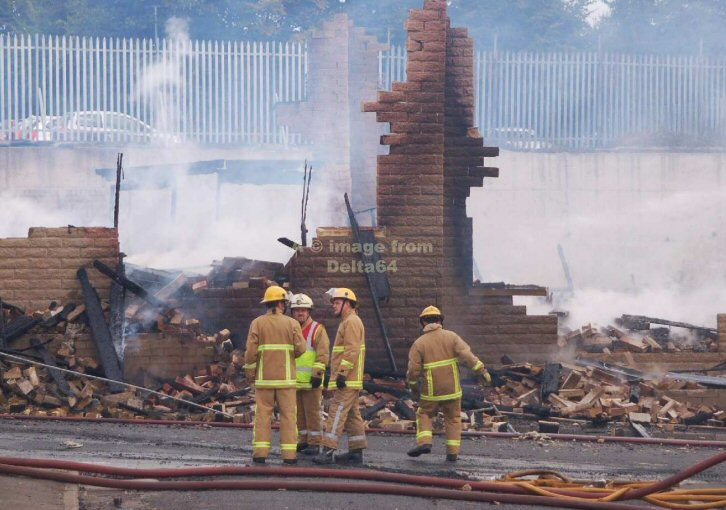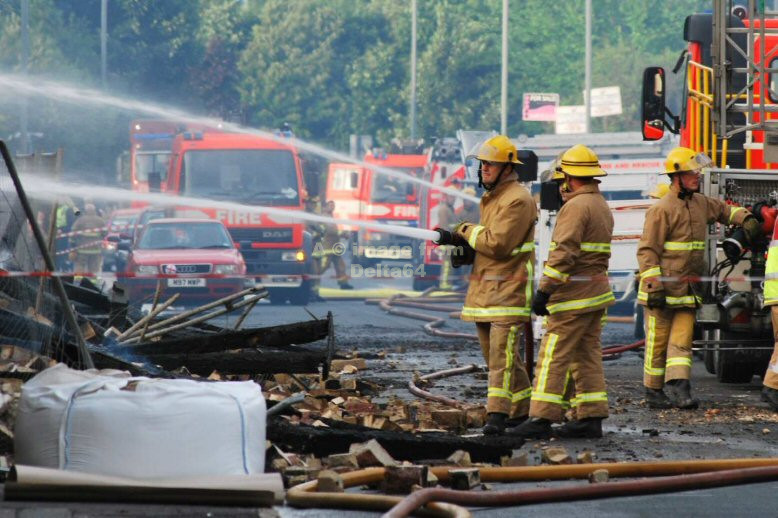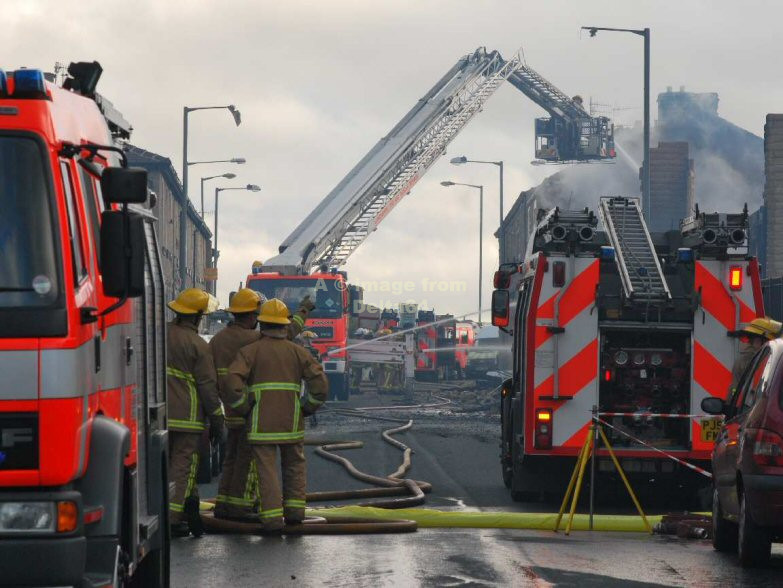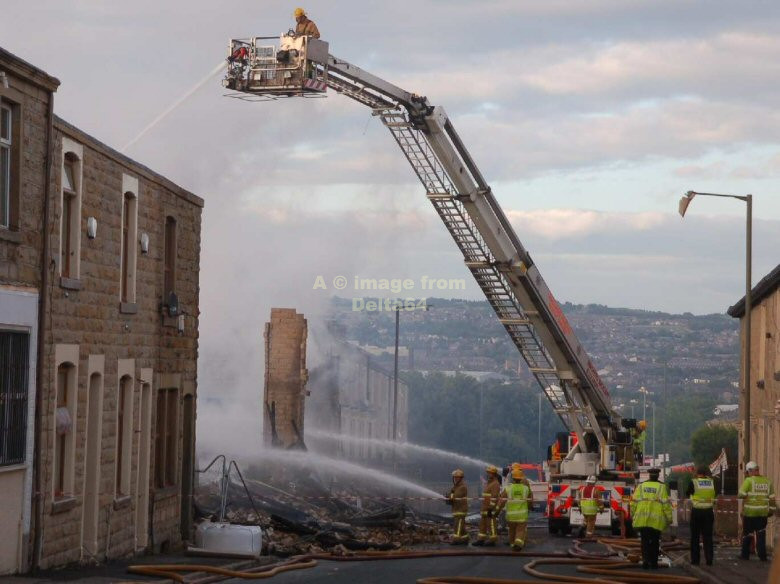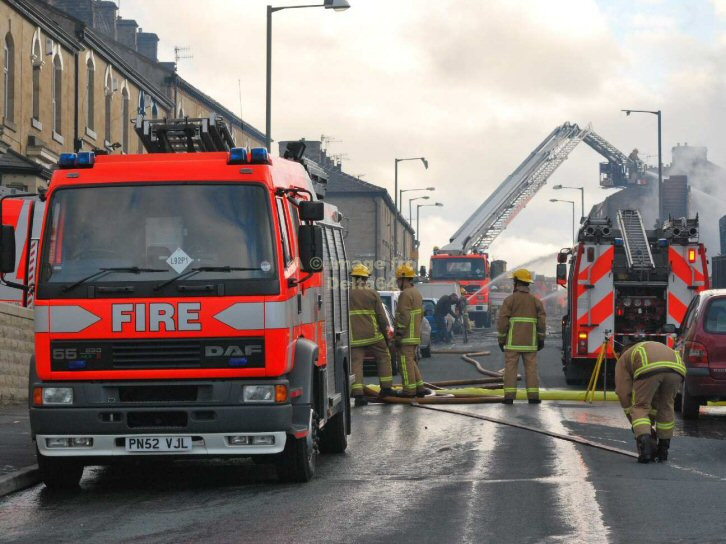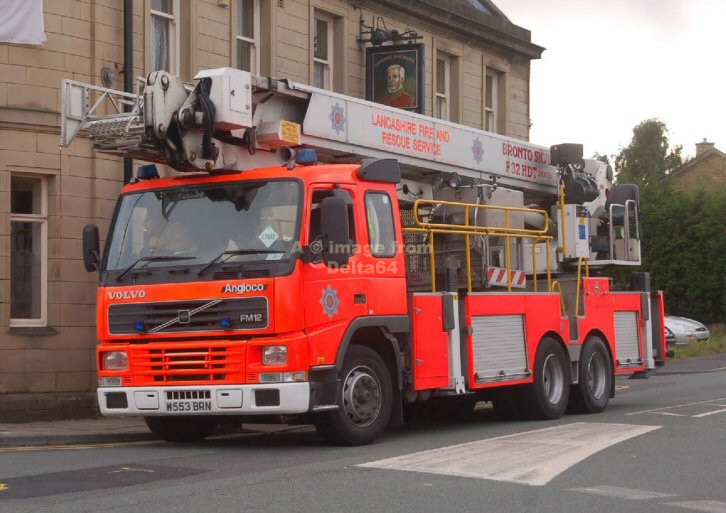 AL:P W553BRN from Hyndburn.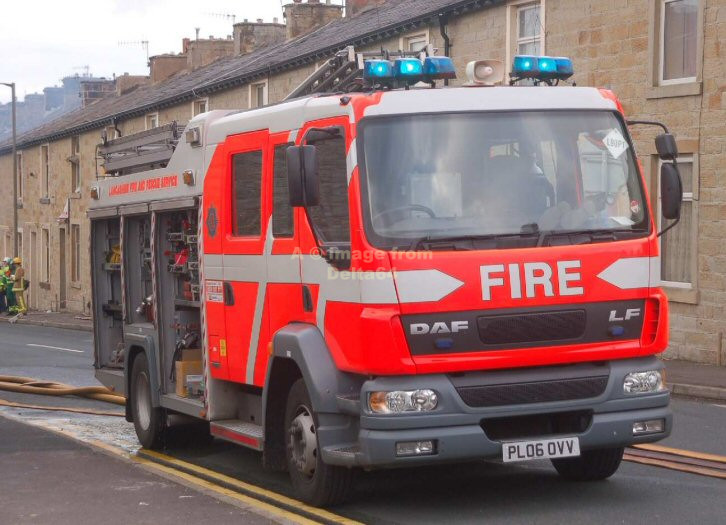 Daf LF PL06OVV from Burnley.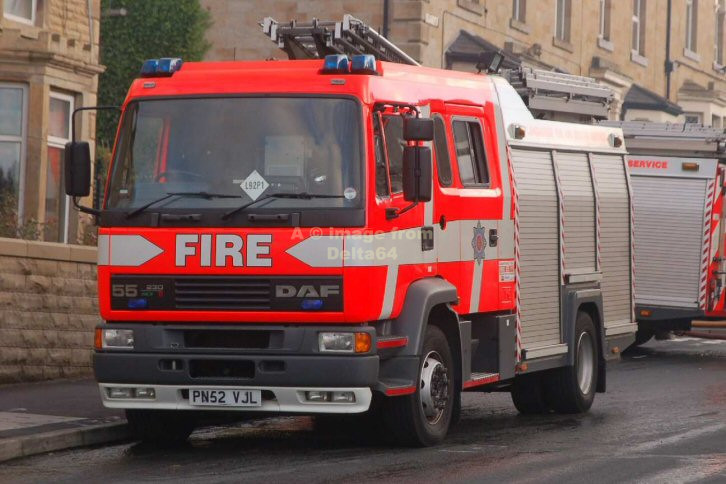 Daf55 PN52VJL from Padiham.