MAKE PUMPS 6
3 MILLSTONES INN & RESTAURANT
WADDINGTON ROAD, WEST BRADFORD
11 JULY 2022.
All the pictures on this page were taken by Malcolm Nuttall and remain his copyright.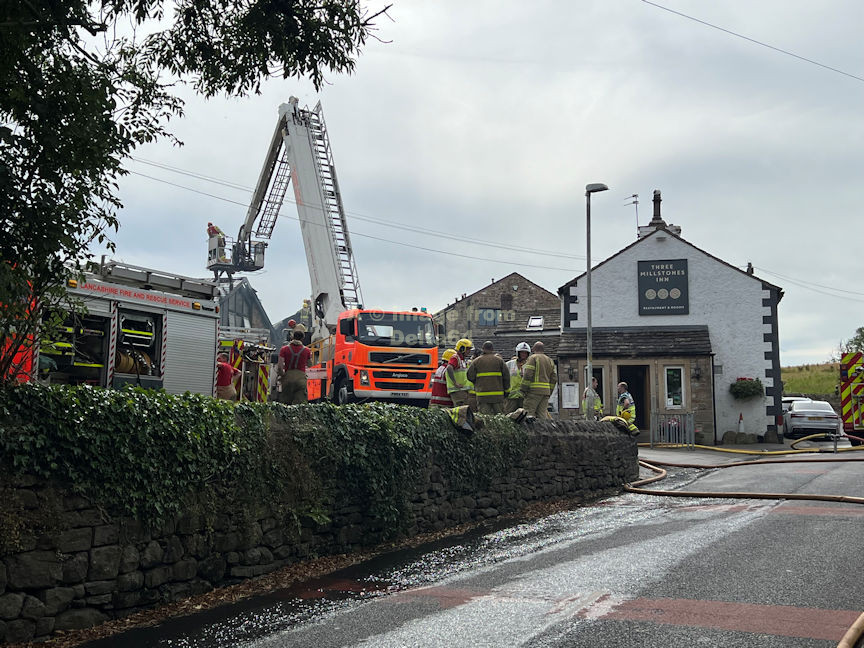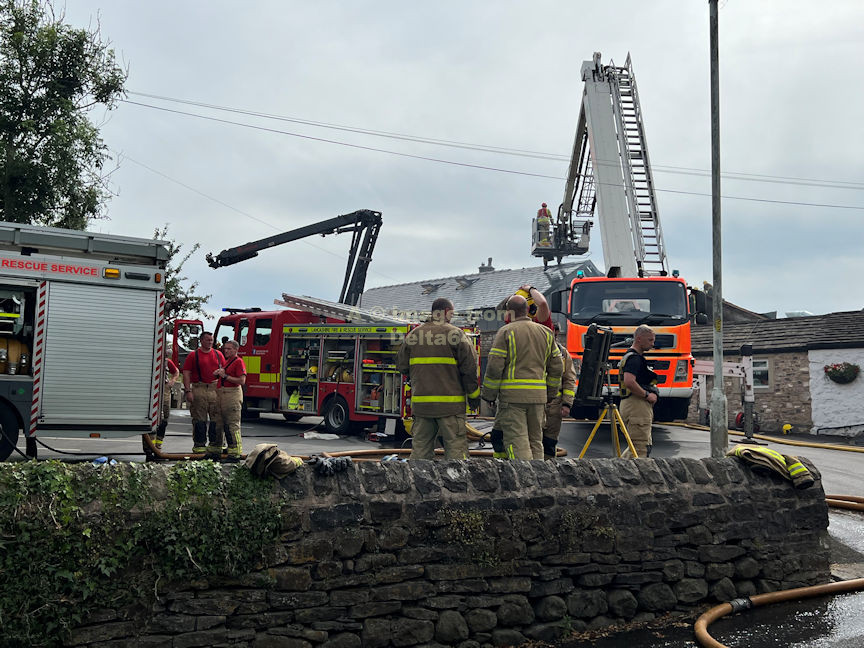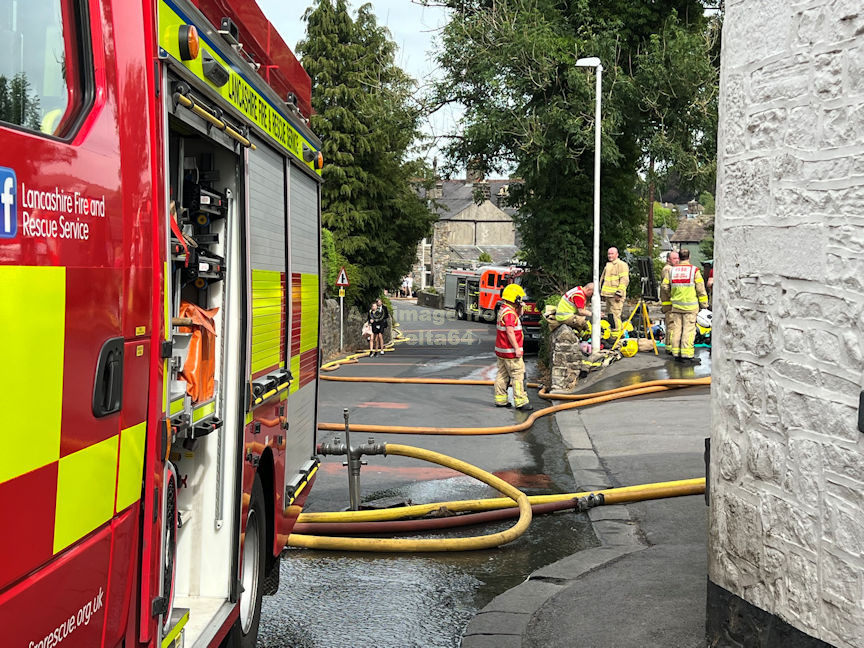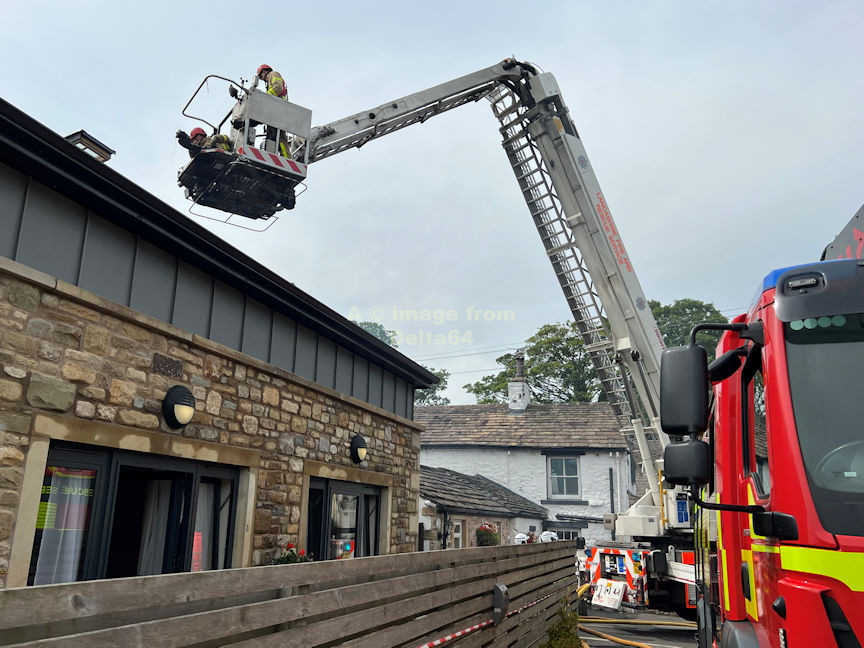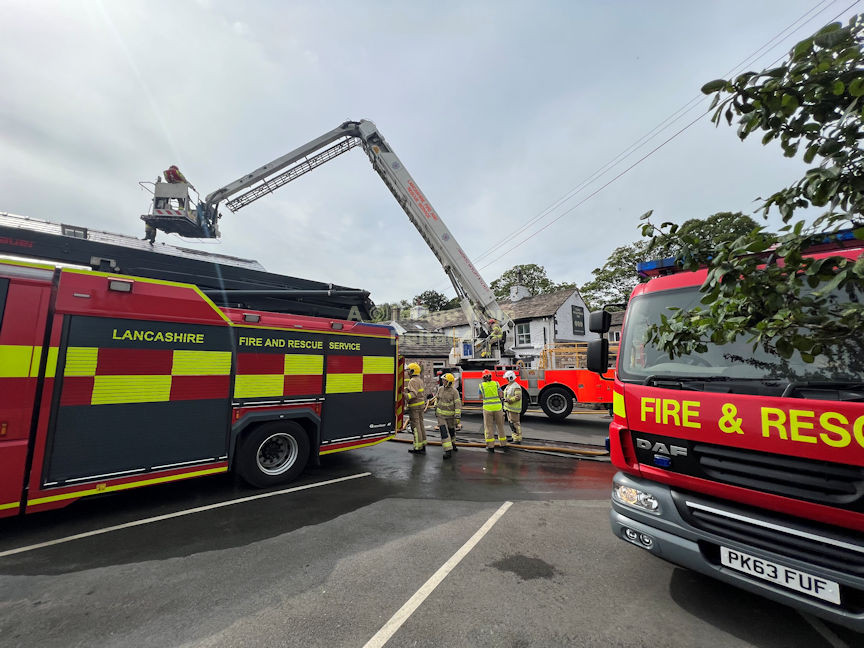 The fire involved an annexe building at the rear of the Inn.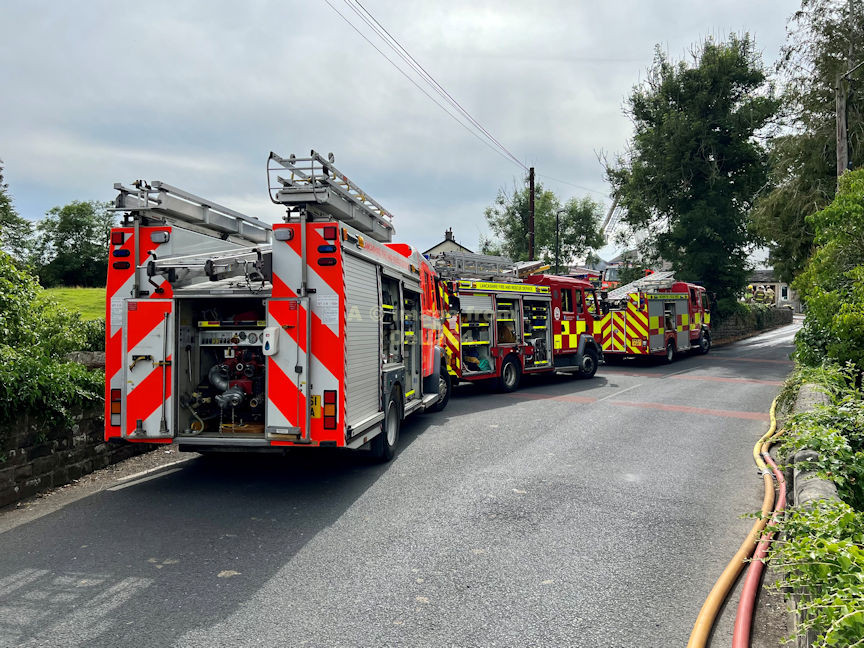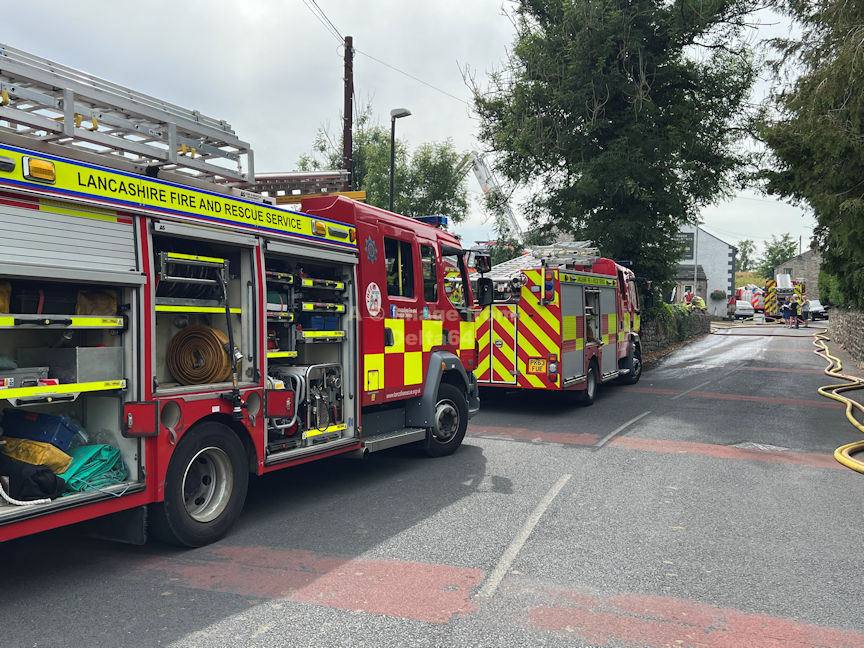 Line up of appliances.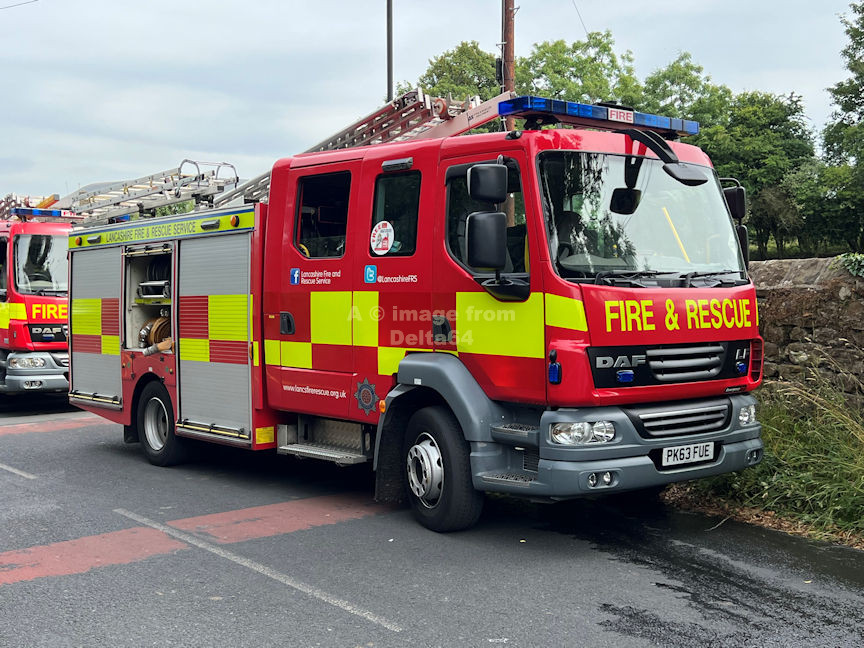 PK63FUE from Hyndburn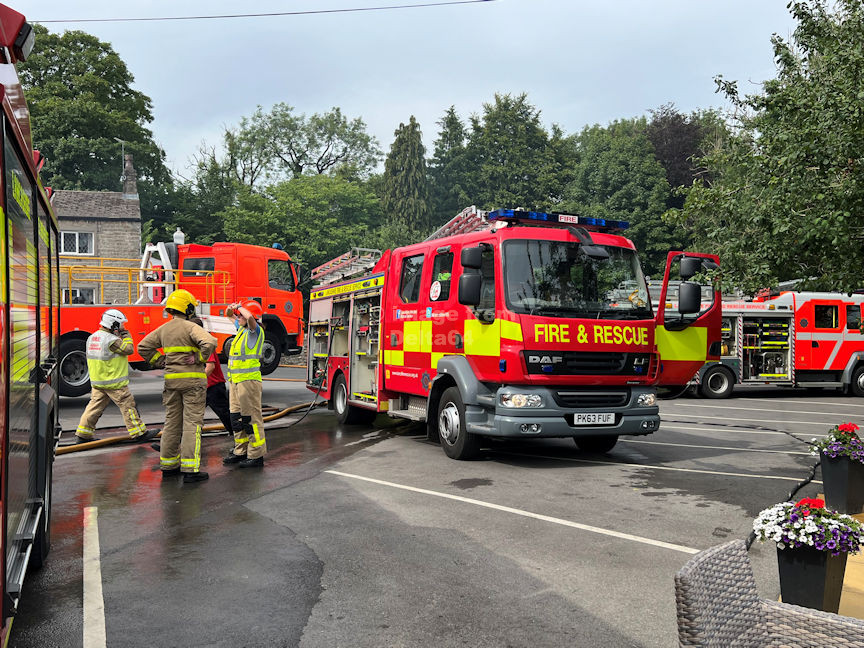 PK63FUF from Clitheroe.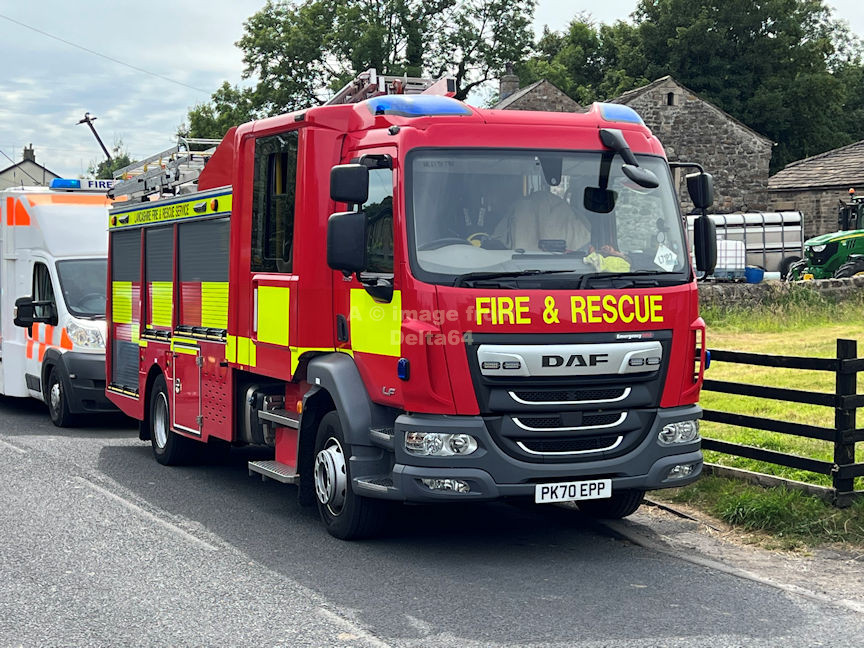 PK70EPP from Blackburn.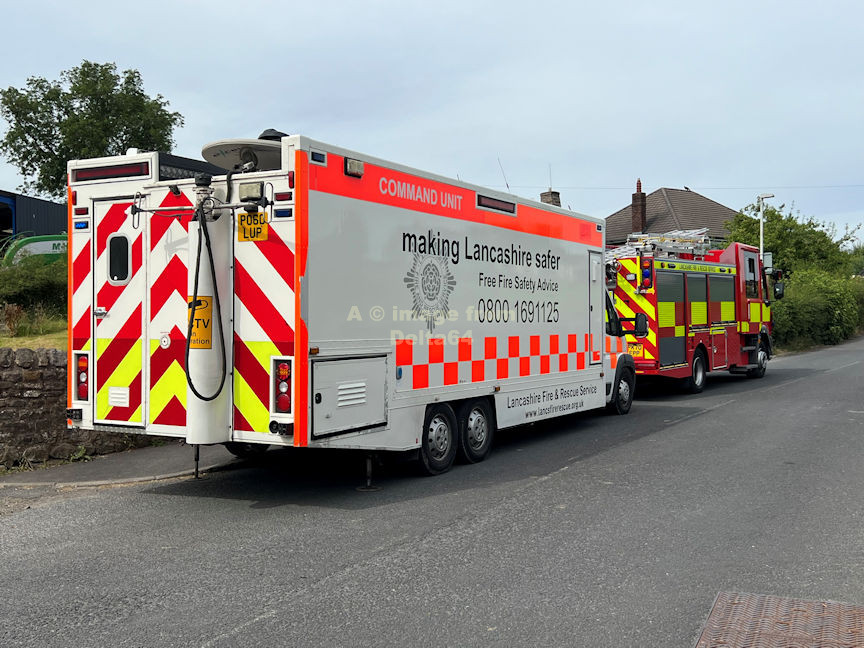 PO60LUP from Blackburn.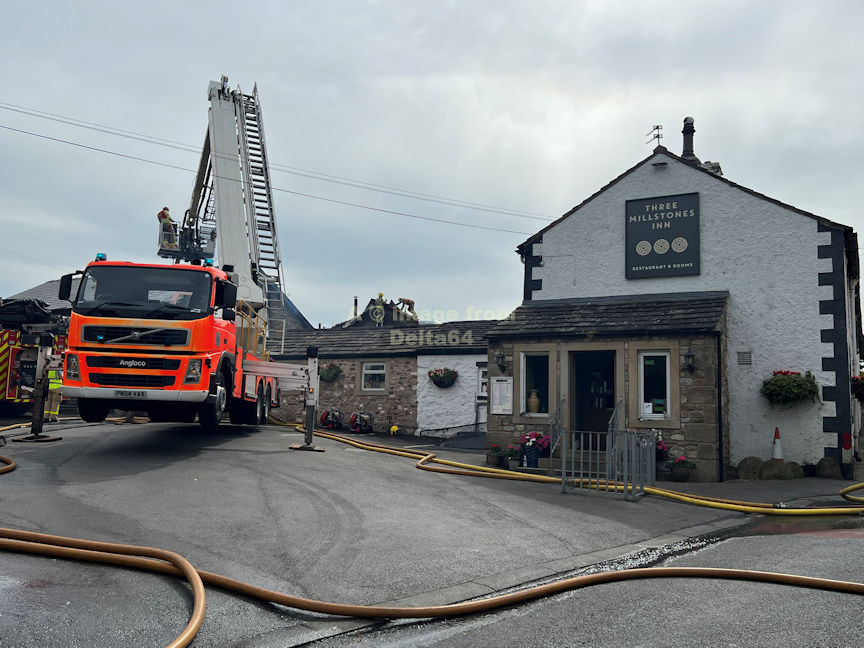 PN04VAX from Preston.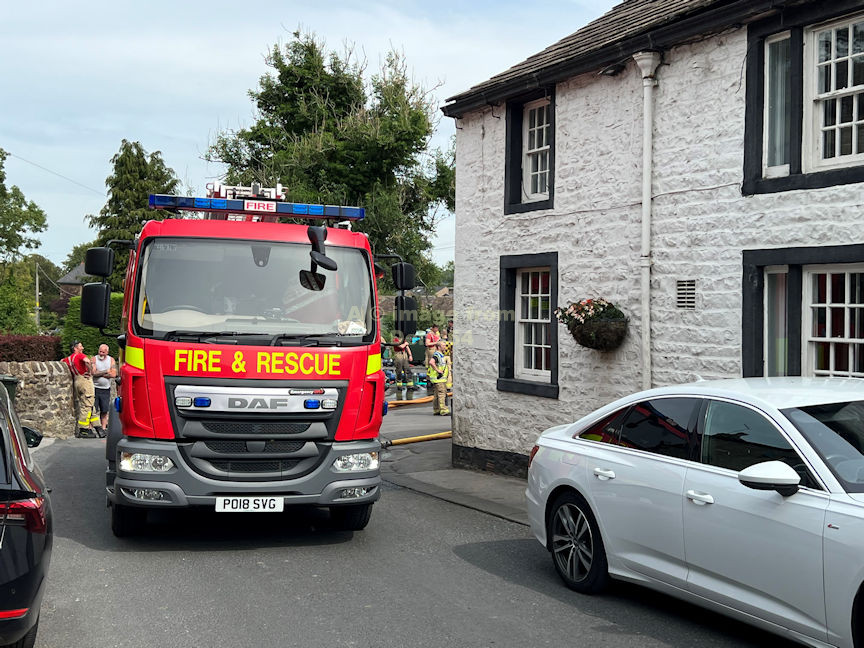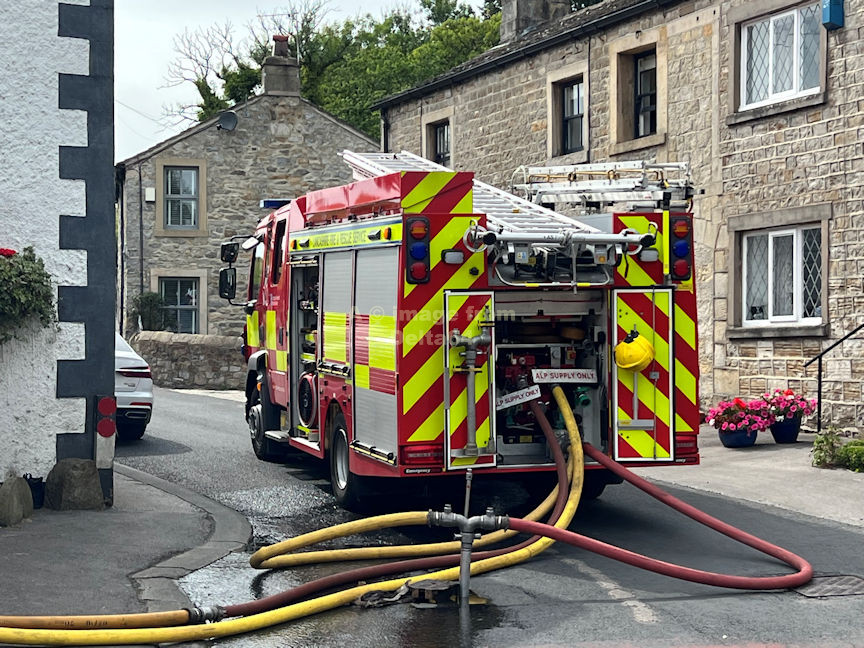 PO18SVG from Preston was support pump for the ALP.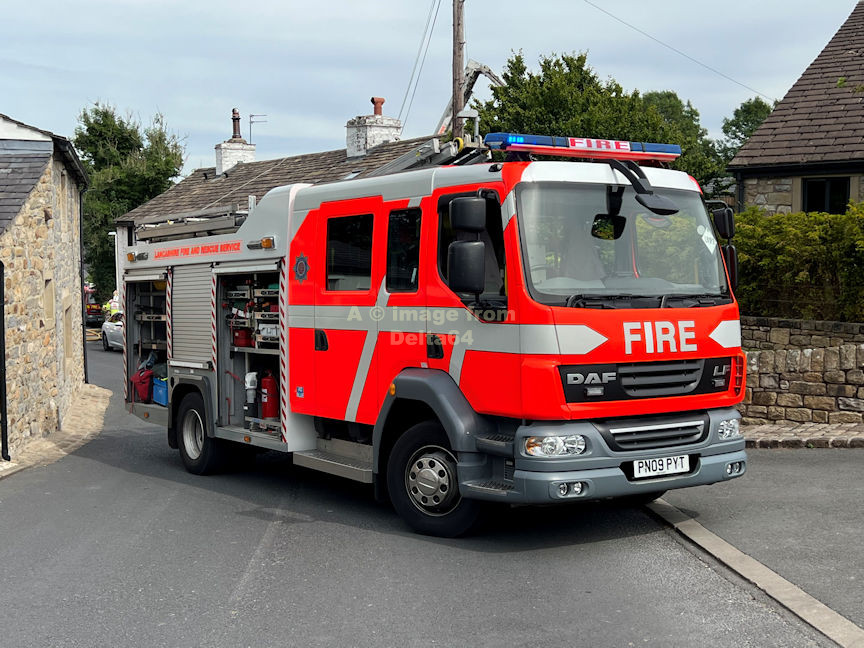 PN09PYT from Clitheroe.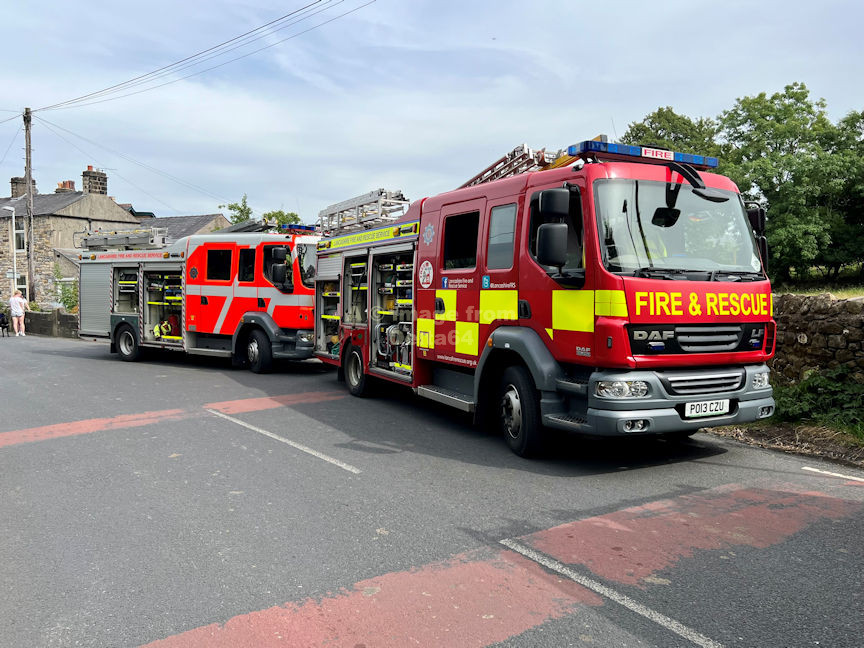 PO13CZU from Padiham.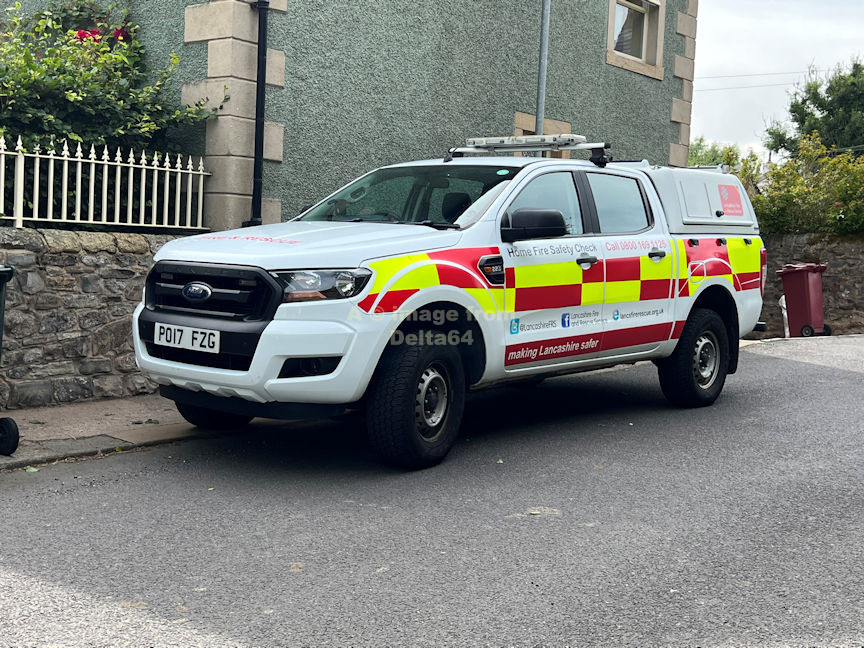 Air Support Unit PO17FZG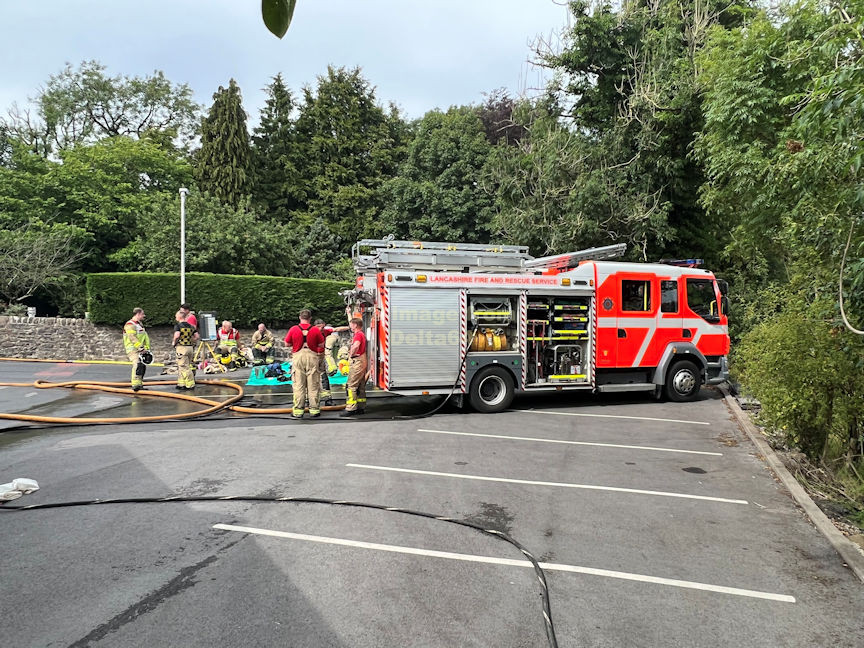 PO61BBF from Great Harwood.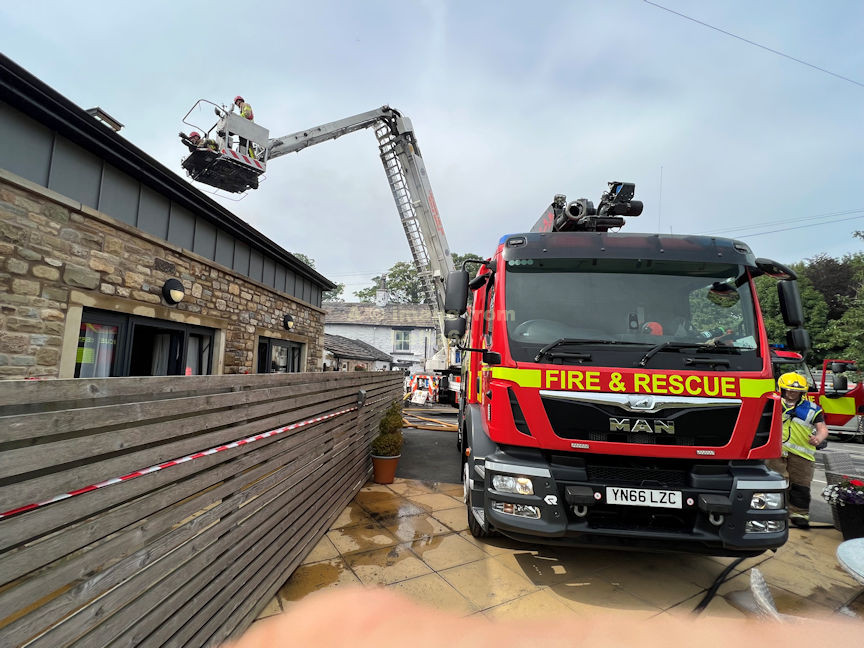 YN66LZC from Blackburn.

INCIDENT LIBRARY